January 6, 2003
WHAT'S IN THE BOX?
Pre-sale warranty disclosures are sparse among online retailers

by Eric Arnum, Editor

Holidays sales weren't flat for everyone, as news reports suggest these past few weeks. First, automotive and consumer electronics sales were up more than marginally, and second, online shoppers bought more than ever before. While it's too early to make the leap and conclude that online shoppers must have bought online a record number of autos, appliances and electronics, it's safe to say that many online buyers never met the seller in person, and never knew there was a warranty until they opened the box. It's so easy to put warranty information right next to product features, prices, and shipping policies. The fact that most online retailers don't do so is in this reviewer's opinion a sign of laziness, not some technical hurdle that e-commerce has yet to overcome. Three well-known companies that sell their gear online direct to consumers -- Bose, Gateway, and Sony -- make the complete text of warranties available right there on the Web a few clicks away from the product page. In addition, Sears will email it to you within hours of your email request. All you need is the model number.
Top Rated
These four companies are the best found so far by Warranty Week in an ongoing review of all major online retailers selling autos, appliances, and electronics online. And they're the first to earn four stars in a Warranty Week evaluation of the pre-sale warranty disclosure practices of online retailers and manufacturers who sell direct. Warranty Week returned to Yahoo! Shopping and clicked on the electronics link, just to see what options it returned. Two letters typed into the search engine: TV. Out of the Yahoo! Tech Center popped a page containing the names of six "featured stores," and a total of 81 different online retailers that sold TVs. Here are the top picks on Yahoo! Shopping:


Featured Stores
matching name or description of "tv"

Here's our reviews in a nutshell:
| | |
| --- | --- |
| | SmartBargains: 26% satisfaction guaranteed, 74% avoidance of the word warranty |
| | Crutchfield: they use the power of the Web to say "mail us a letter" |
| | Kmart: lead with the extended warranty pitch, keep 'em guessing about the manufacturer's warranty |
| | AbtElectronics: stands behind its products, but not much to say about manufacturer's warranties |
| | Circuit City: they hide behind a mailing address, but at least they're straightforward about it |
| | SonyStyle.com: the ultimate in easy click access to warranty info |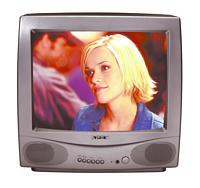 In the Dec. 23 issue of Warranty Week, we shopped for 13-inch televisions at 15 of the top electronic commerce sites, and reported the results of our search for warranty information on the units we found. In fact, this reporter ended up buying an Apex 13'' TV at the Circuit City down the road from Warranty Week's Forest Hills, New York office and carrying it home on the subway. It made a little girl very happy on Dec. 25.
Holiday Cheer?
Last week, the NPD Group Inc. announced U.S. sales of big-screen TVs jumped 30 percent in 2002, to 1.6 million units. Flat-panel models soared in popularity last year, though projection TVs still dominate the big screen category. Sales in the whole video category were up 3.9 percent in dollar terms for the first 11 months of 2002, the company said. Digital TV unit sales soared 82 percent in November while analog unit sales were up a more modest 6.9 percent. Note: the link is a PDF file. Obviously, Warranty Week was shopping for the wrong merchandise in December. So while it snowed regularly through the holiday break, this reporter went shopping online for big and expensive flat screen units at 30 different online retailers, and not only reporting what we found out about their warranties, but also grading them from best to worst. We did not, however, then try to bring one home on the subway. Four online merchants received the top rating. Five received three stars. Nine received two stars. Ten received one star, and two received none.

The four merchants receiving four stars earned them by providing online copies of the warranty in its entirety. Gateway, for instance, used click boxes and hotlinks to quickly guide you to their basic and extended warranty options:







Check the box and then click Add to Cart to add item(s) to your system.
See All Plasma-Related Accessories

1 - Monthly payment estimated, based on standard system price (excluding shipping/handling/taxes), 48 month term, and 14.9% APR. The APR is not guaranteed and may change. Actual payment amount and repayment term may vary.


2 - Limited warranties and service agreements apply; visit gateway.com or call 1-800-846-2000 for a free copy. The Extended Service Plan does not cover accident, misuse or abuse; unauthorized parts or service; consumables, such as batteries and fuses; or the results of normal usage, such as gradual image degradation, uneven screen aging, burned-in images and pixel failure within designed specifications or that do not materially alter the product's functionality. See agreements for specific terms and limitations.


Sale subject to Limited Warranty and Terms & Conditions agreement.


It is perhaps significant that three of the top rated online merchants are affiliated with brand name manufacturers. These are the companies that actually make the limited warranties and put them in the box, so of course it occurs to them to put copies online. Then again, manufacturers such as Hewlett-Packard scored rather low. As to why many of the lowest rated sites are gadget stores, one can only imagine. However, in general one can say that retailers whose core business is in goods normally sold with express limited warranties scored higher than those that started out selling books or CDs or clothing online.
Avoiding Warranties
The two online retailers who received no stars earned that distinction because they studiously avoided supplying any details about the warranty -- if there even was a warranty -- leaving buyers with a difficult choice to make. Should they pay thousands of dollars to a faceless Web site, on the promise of a big screen TV, built with cutting edge technology, and should they risk buying it from a retailer that won't even tell them what the warranty covers? What if it arrives cracked? What if it sizzles when the lights blink? What if you can't physically carry or mail it somewhere (a not-so-silly question with big TVs). More disturbing was a tendency Warranty Week found among some retailers to make a minimal amount of information available on the unit's basic manufacturer's warranty, and then to surround that meager disclosure with volumes of details about their extended warranty offers. One retailer bluntly stated the options: either buy the two- or four-year extended warranties, or "No thanks, I'll take my chances." Is that legal? Strictly speaking, it probably is, although the online retailer that made that comment was founded by a convicted felon who fled the country in a book-cooking story that was written when Enron and WorldCom were still juvenile delinquents. First, as is plainly stated in Federal Trade Commission rules on disclosure and availability, as well as in the text of the Magnuson-Moss Warranty Act, warranties are not required. Second, if warranties are offered, online retailers can choose to make copies available by snail mail. Just mail them the model number and they'll mail back a copy of the manufacturer's warranty in an envelope. We'll get back to you ... eventually. In fact, with overnight shipping available for some warrantied items, the box could arrive days or weeks before the letter. That's not good enough. Warranty Week readers are invited to look for themselves at the reviews, click on the warranty links, and see for themselves why Gateway, Bose, Sears and SonyStyle.com are so good, and why Gadget Universe and Mr. Gadgets are so bad. And because these online reviews are by their nature opinion and commentary, they're subject to a whole range of defenses, from fair comment to fair use to truth. Responses are welcome and indeed will be encouraged over the course of coming months. It's the reason Warranty Week is online: your comments can join the thread and one thing links to the next.
List of Retailers
Here is a list of the online retailers found so far. Each of the names is linked to a Web page on that company. If you can't reach the World Wide Web from your email account right now -- perhaps because you're wireless or are reading your email in disconnected mode on a laptop -- please respond by clicking here, and please remember to include the names of reports listed below that you want sent to you by return email.
Four Stars
Bose Corp., Framingham MA
Gateway Inc., San Diego CA
Sears Roebuck and Co., Chicago
Sony Electronics e-Solutions Company LLC, Woodcliff Lake NJ
Three Stars
Circuit City Stores Inc., Richmond VA
Crutchfield Corp., Charlottesville VA
QVC Inc., West Chester PA
RadioShack Corp., Fort Worth TX
Ritz Interactive Inc., Irvine CA
Two Stars
Abt Electronics, Glenview IL
BestBuy.com Inc., Minneapolis
Crazy Eddie Inc., Rahway NJ
Dell Computer Corp., Austin TX
J.C. Penney Co. Inc., Plano TX
Kmart Corp., Troy MI
Spiegel Inc., Downers Grove IL
Wal-Mart Stores Inc., Bentonville, AR
Wild West Electronics Inc., Youngtown AZ
One Star
Amazon.com Inc., Seattle
Buy.com Inc., Aliso Viejo CA
eBay Inc., San Jose CA
Good Guys Inc., Alameda CA
Hewlett-Packard Co., Palo Alto CA
J&R Electronics Inc., New York
Sharper Image Corp., San Francisco
SmartBargains Inc., Boston
Target Corp., Minneapolis
WorldWide Enterprises/WorldWide Direct, Dunnellen NJ
No Stars
Gadget Universe Online Store, Chatsworth CA
Mr. Gadgets, Parlin NJ