March 17, 2003
Motown Breakdown:
Auto supply glut could drive Detroit into unprofitability, Ford seen as the most vulnerable of the Big Three.
by Eric Arnum, Editor
A quiet crisis in American transportation that has simmered for at least a year and a half came to a boil last week when Wall Street analysts began using the name Ford and the word bankruptcy in the same sentence, and when word leaked that American Airlines was probing the markets for bankruptcy financing.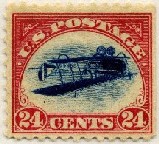 It's no surprise when scandal-plagued corporations go broke and their executives are led away in handcuffs. But these are among the icons of American transportation, which can trace their roots back to Henry Ford and Charles Lindbergh, respectively.
It's quite possible that some time between the 100th anniversary of the Ford Motor Co. on June 17th and the 100th anniversary of powered flight on Dec. 17th that we could lose one or both of these icons to bankruptcy. With American's stock diving to $1.25 last week and Ford's falling to $6.50, the market is already apparently pricing in such unthinkable events.
One analyst raised his rating on Ford's common stock from "reduce" to "neutral," but he said he was bottom fishing, predicting that shares are now so cheap that they can only go up. Others also might have been trying to help when they said Ford Motor Co. wouldn't declare bankruptcy this quarter or by midyear. But just the use of that word spooked investors, who drove the stock down to levels not seen since the recession of 1990-1992.
Gulf War I
Coincidentally, 1990-92 was the last time the operating margins of the Big Three in Detroit took a major spill. It also was the last time that oil prices spiked, consumer confidence dove, major airlines hit turbulence, and, most importantly perhaps, war clouds gathered in the U.S.
Anywhere you look -- from jumbo jets to economy cars -- there's an excess of supply over demand. And while things may snap back quickly in the auto and airline industries if there's a short war (or no war) and demand recovers as expected, the analysts aren't pricing such a recovery into stocks such as Ford or American Airlines. They have other problems that don't have much to do with Iraq, oil, or invasions.

In its 10-K annual report released last Friday, Ford said it raised its reserves for vehicle warranty costs by 14% to $5.4 billion, and increased its reserve for extended warranties by 10.5% to $2.94 billion. The company also said health care costs soared 16% last year to $2.8 billion. Analysts added that labor costs, pension costs, and perhaps even borrowing costs are expected to rise -- the latter by significant amounts if continued downgrades tip Ford's rating into junk bond territory.
Peace of Mind?
When an auto manufacturer offers a three-year, a seven-year, or even a ten-year warranty, the buyer infers and assumes that means their purchase will last at least that long. If it breaks, the company will repair it. But how many times have purchasers asked their Ford dealer for a financial statement along with their owner's manual, and how many times have they checked with the auditors at PricewaterhouseCoopers to make sure their automaker has the ability to continue as a going concern? No matter how far-fetched or far-off a Ford bankruptcy might be, thanks to these recent Wall Street research notes it's now something to think about besides where your Mustang will be in three years and 36,000 miles.
It doesn't help when a major research house such as the Goldman Sachs Group Inc. issues a research report that concludes the Big Three automakers face significant pricing pressures in the years ahead, and predicts they will have to drastically cut the cost of manufacturing just to keep pace with soaring health and pension costs. The health care industry may be in an inflationary spiral, but what we're talking about here is slow but steady automobile price deflation.
In a report entitled "Motown Breakdown," Goldman Sachs managing director Gary Lapidus laid out his theory why the need to clear 2.6 million additional units per year from the U.S. auto market will cause the Big Three to cut prices by between 1.5% and 2.5% per year through 2007.
"What's ailing the U.S. auto industry -- and in particular the Big Three -- is rising excess supply, not a bad economy," Lapidus said during a Feb. 25 conference call. Real wages continue to grow, average home prices continue to increase, and thanks to record low interest rates, consumers are awash in mortgage refinancing options.
Not Your Father's Recession
"It's not a cyclical downturn in the industry," he added. The recession didn't impact auto sales as harshly as it did some other industries, and indeed, sales soared in late 2001 just as the gloom was deepest. "This was not your father's recession. It had no impact on his willingness or ability to buy an Oldsmobile."
Lapidus sees annual demand rising steadily from 16.8 million units in 2002 to 18.4 million units by 2007. But he sees supply rising faster, leading to a glut of one million automobiles that won't be cleared by normal levels of demand. It will have to be cleared through price cuts that make it more attractive to buy new than to buy old.
North American Vehicle Supply
2002 to 2007
| Millions of Vehicles / Year | 2002 | 2007 | Change |
| --- | --- | --- | --- |
| Supply | 16.8 | 19.4 | + 2.6 |
| Replacements of junked cars | 13.0 | 14.2 | + 1.2 |
| Net new vehicles on the road | 3.8 | 4.2 | + 0.4 |
| Demand | 16.8 | 18.4 | + 1.6 |
| Excess Supply | 0.0 | 1.0 | |
Source: "Motown Breakdown," Goldman Sachs, Feb. 25, 2003


"Those which are adding supply -- the import brands, be they domestic transplants or vehicles imported from overseas -- enjoy a revenue premium and/or a cost advantage over the Big Three which justifies the new supply addition," Lapidus said. Translation: they'll sell theirs, but will Detroit?.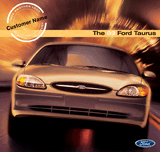 He estimates the average price of a Honda Accord at $23,441 and the Toyota Camry at $24,169. That's $2,877 to $3,783 more than the Big Three equivalent: a Ford Taurus or a Chevrolet Impala. Yet he sees the Honda, Toyota and Nissan models selling out their inventory, and the lower-priced Big Three getting stuck with most of the glut.
The "Motown Breakdown" report predicts only a slight bump up in imports, by some 50,000 to 125,000 units per year during the period 2003-2007. And he assumes only Chrysler will raise its U.S. supply, and by only 235,000 units. The bulk of the supply increase (1.87 million units) will come from the U.S. transplant factories of Toyota, Honda, and Nissan. And the point he's making is that they'll sell them all, even if their prices are slightly higher than the Big Three's.
Price Declines Ahead?
The end result is pricing pressure, which if it were to be spread evenly would cause a 1.5% annual decrease in the price per unit (roughly $300). But if only the Big Three have to cut prices to clear their inventories, as the Goldman Sachs report expects, they'll be cutting prices at a rate closer to 2.5% a year (around $500 per unit).
Because of rising health care expenses and continued underfunding of pension plans, there won't be much opportunity for cost cutting to salvage profits. Simply put, those costs are not up for negotiation. It's the ultimate squeeze: product prices deflating and fixed costs inflating.
"What you see is the operating profits going negative by mid-decade," Lapidus concluded. "Even with continued progress on labor productivity approaching world-class levels, and even with material cost reductions, we still have this potential pinch point."
What's an automaker to do? Ford trimmed its second quarter production plan to 980,000 units, down 17% from last year's 1.176 million units. General Motors Corp. plans to produce 1.39 million vehicles in the second quarter, down 10.5% from a year ago. DaimlerChrysler last month promised higher earnings in 2003, but conditioned that hope on no increases in political or macroeconomic uncertainty.
Lapidus factored into his forecasts 10% production cuts by the Big Three, which are largely coming true in recent days. He also predicts higher sticker prices, but said they'll be more than matched by higher incentives. "It's the old jewelry store trick: increase the price then increase the discount," he said.
Something has to give, he says. Or more properly, someone has to cut production by a few million units per year. It's just not that easy to cut revenue and cost at the same time, because many of the costs are fixed independently of manufacturing. Lapidus didn't join the chorus of research companies questioning Ford's ability to continue as a going concern, but he left the distinct impression during his conference call that he thinks they are in the weakest position among the Big Three.
Good for Suppliers?
If there's a silver lining in all these storm clouds, it's for the auto component suppliers. Lapidus said the higher volumes are good for suppliers, no matter what the end user price of the completed vehicle. As far as pricing trends, it's easier for the consumer to "squeeze" the seller out of a few hundred dollars for what's essentially a one-time transaction than it is for the automakers to renegotiate prices set by long-term agreements. In addition, it's easier for the consumer to keep walking to the next dealership than it is for an automaker to change suppliers.
"We would argue that this structural issue for the Big Three of ever-higher industry volume and ever-lower prices, in a strange way is positive for most of the suppliers, because they have the ability to accept or reject business on terms that are economic," Lapidus said. In fact, he said the increased financial pressure on their customers (the automakers), creates more demand for what they're in business to do: provide components to the automakers at a lower cost than had they made the parts themselves.