August 4, 2003
Warranty Software:
Is there such as thing as a company conceived and launched to provide nothing but warranty claims processing software? Apparently not, but at least two companies decided a year ago to focus almost exclusively upon warranty.
After spending the past few weeks examining how several non-warranty software developers ended up becoming warranty software suppliers, a reporter could rightly wonder whether any software company has ever incorporated itself with a charter to focus exclusively on the warranty market.
So far, we haven't found one, and that includes the company sponsoring this newsletter, as well as a company that has become one of the leading vendors of automotive software to support the new reporting requirements of the Transportation Recall, Enhancement, Accountability and Documentation (TREAD) Act.
Neither Entigo Corp. nor ActiveWeb Services LLC began their corporate lives with warranty software in mind, though in the past year both have come to focus on it as their core line of business.
Both companies came to warranty through the automotive industry, where both were writing Web pages and applications for aftermarket parts sales and online catalogs. Then at more or less the same time -- about a year ago -- both companies saw the light, realizing that warranty could become a major new direction for the manufacturing software industry.
Talk about being in the right place at the right time! In the last year or two, warranty has turned from something of an aftermarket backwater into a strategic priority. Meanwhile, after the dot-com bubble burst, once promising markets such as customer relationship management began to implode. There are numerous reasons for that collapse, no doubt, which numerous consultancies can easily explain if you'll just buy their latest CRM market reports.
Suffice it to say that being nicer to customers is something of a "soft cost" benefit. Perhaps customers receiving better treatment from the call center will become repeat buyers. Perhaps they'll tell all their friends. Perhaps not. Meanwhile, the prospect of reducing the cost of sales by a few percentage points, and freeing up a few million dollars from the reserve fund, has turned warranty from a cost of doing business into an opportunity to both increase revenues and profits.
Strategic Turn in 2002
Steve Layne joined Entigo as CEO just over a year ago, at a time when the company was still heavily into the online catalog and electronic commerce businesses. There was nothing wrong with the company's online catalog software -- indeed, early customers such as the Michelin Group and Goodman Manufacturing Co. LP are still using it to manage their online parts sales operations. However, Layne said he determined there were dozens if not hundreds of other companies selling much the same software, and nothing Entigo had was remarkably different from all those others.

Steve Layne
Entigo Corp.
In contrast, Layne could find only a handful of companies calling themselves warranty claims processing software vendors. This, he said, seemed to him to be an oversight by the software industry, considering how ubiquitous warranties were within the manufacturing sector. So he decided to refocus the company exclusively on warranty software.
"Everybody has warranties," Layne said. "It was just a well-known, well-understood business process. So it seemed to me as if it had some level of scale and mass market breadth to it."
So far in its brief life as a warranty company, Entigo has concentrated on large capital goods manufacturers: aerospace, automotive, transportation, and heavy industry. It offered them what amounted to a custom warranty processing solution. Early customers included both automotive components manufacturer ArvinMeritor Inc. and the Carrier air conditioning unit of United Technologies Corp.
Now the company is about to release Entigo Warranty 4.0, which its developers say is a significant step in the direction of turning warranty software into a shrink-wrapped, commercial off-the-shelf software package. But, as they say on those special TV offers, that's not all.
Late last month, Entigo announced it raised $3 million in additional venture financing from existing investors including Boston Millenia Partners, Ascent Ventures, North Hill Ventures, Birchmere, Advent, and Four Seasons Venture Capital. Two or three years ago, such news might have fallen through the cracks. But now that the bubble has burst, any financing announcement, let alone additional financing by existing investors, can only be taken as an enormous vote of confidence in the company's newly-narrowed focus.
Web Services Pioneer
Ron Ezsak joined Active Web Services as a director, also about a year ago, after a long career in the automotive and manufacturing software industry. Active Web Services started out in 1994 as a custom programming shop for manufacturers who needed a Web presence but who couldn't or didn't want to write the pages in-house. In 1998, one of the major automakers asked the company to develop a Web-based aftermarket parts management package for them, which required Active Web Services to focus on warranty claims management as a capability of the system.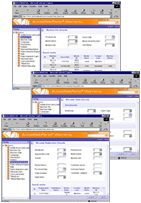 After that project was completed, Active Web Services began to consider warranty as a new market for its programming skills. Management had concluded that warranty was an area that received little attention, and to their delight they had found that it wasn't a market full of competitors. Then late last year, the emphasis changed again. Because of the early warning reporting requirements of the TREAD Act, warranty became something of an emergency for many automotive customers.
For Active Web Services, TREAD Act compliance became something of a catalyst for a further narrowing down of its focus from automotive aftermarket parts software to specifically warranty software. After Ezsak made a few key TREAD Act presentations to recreational vehicle and trailer manufacturing trade associations, the company began signing up customers such as RV manufacturers K-Z Inc. and Thor Industries Inc.; cargo trailer maker Interstate Manufacturing Inc.; flat-bed trailer maker PJ Trailer Manufacturing Co.; and X-L Specialized Trailers Inc., makers of flat-bed farm and construction equipment haulers.
As a result, Entigo and Active Web Services now find themselves competing head-to-head in the warranty segment of the automotive software industry. To some extent, they also compete with the big manufacturing software suites of SAP AG, IBM Corp. and others, but for the most part their chief rival are the warranty departments that still believe their aging homegrown warranty systems are working just fine (thank you for asking).
There are also a handful of companies specializing in the outsourcing of manufacturers' warranty operations to a service bureau, and there are also a few recent startups that have called themselves warranty software providers from the outset. In addition, some of the major extended warranty and extended service plan service bureaus are now looking for ways to jump into the basic product warranty business. But for the most part, companies have learned to do warranty on their own, with either homegrown systems or radically modified manufacturing software.
"The business that we are in today is predominantly a replacement for an existing warranty system," Layne said. "Those systems tend to reside on mainframes or high-performance midrange computers," so they're quite reliable and scalable, but they're not very flexible. Entigo's biggest competitor, he said, are all the companies that choose to keep their existing systems running, "all those internal IT organizations that feel they could probably do this more cheaply if they just did it on their own -- companies that are not prepared to invest in a comprehensive enterprise-class solution." In some cases, Layne added, the do-it-yourselfers are now trying to put a Web-based front end on their aging warranty system, but this does little to improve the flexibility of the underlying system.
"It's the maturation and evolution of what was originally a custom solution. It is now becoming a commercial off-the-shelf system, or a modifiable off-the-shelf solution," he suggested. Some level of customization is still required for each installation, but increasingly most of the features customers are asking for are built right into the base Entigo product. And most of the customization work involves connecting the warranty package to other applications and processes.
Competing with the Big Boys
When it comes to commercial software companies, the company Entigo finds itself up against more than half the time is SAP, Layne said. About a year ago, the German software company added a warranty claims processing module to mySAP Automotive. But its customer relationship management modules also lend themselves to warranty claims processing, as do its product service management and supply chain modules. Its advantage comes from the breadth of its product line, in which warranty is just one of numerous available modules. Its disadvantage is that very same characteristic: being a mile wide and an inch deep.
"There will always be this tension," Layne said, "between single-source, buy it all from one vendor, OK at everything but not great at anything, versus best of breed. Our belief is that with that high degree of focus, we're an inch wide and a mile deep. It's going to be very hard for someone like SAP to replicate the expertise that we have [in warranty], just because we're so focused on it."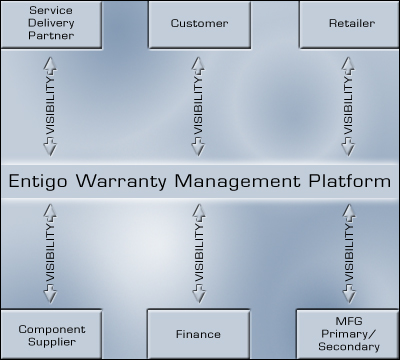 Active Web Services also now considers itself to be one of the few "pure plays" in the warranty software sector. "Warranty has quickly become 80% of our business," Ezsak said, "and there's a lot more coming." In a tough market like this, he said automotive manufacturers have all the incentive they need to take a close look at their warranty claims processing systems. While government compliance might be the proximate reason for their new-found interest, they also welcome the prospect of shaving a few percentage points off their cost of sales in the process. As General Motors discovered a few weeks back, it can mean the difference between profit and loss.
"The financial impact of warranty has now become the driver," Ezsak said. "For the most part, it's an underperforming process. Management can't easily reach in and wring out costs." With their aging legacy systems, he said, they just don't have the flexibility or control needed to make those kinds of changes.
TREAD Act compliance in and of itself was nothing but a cost, he added. There would be no return on investment -- just additional cost. In contrast, Active Web Services promoted TREAD reporting as an opportunity to re-engineer the whole warranty process, introducing the flexibility and control that was lacking in the mainframe-based systems. TREAD reports were to be simply another output of the new system.
"As we began to go down that road, what was revealed to us was how desperately underperforming some very well-admired companies' warranty processes were," Ezsak said, politely declining to name names. "We often characterize it as the leak in the financial bucket."
Public Hangings Ahead?
Usually, the problem with current systems is that either it doesn't allow the manufacturer to understand the source and cause of their warranty expenses, or they understand it too late for them to take any meaningful actions. With TREAD Act reports -- especially as the first round of quarterly reports are filed later this year -- the government is likely to have lots of questions for which "I don't know" will not be an acceptable answer. Ezsak predicts a "public hanging" by the National Highway Traffic Safety Administration of some unlucky company whose reports receive a failing grade.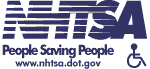 "Our message around TREAD has always been, 'Don't be fooled that being able to submit your report is an act of compliance. It is no different from sending in a form to the IRS. That either exposes your liability or confirms your compliance. Your ability to then substantiate all of your entries is what real compliance is made of,'" Ezsak said.
Both Entigo and Active Web Services have now embraced rules-based claims processing as a major new capability for their warranty packages. Basically, a set of rules can function as the embodiment of a company's warranty policy: If this condition is true, then do this. If not, then do something else. A rule can be as simple as matching a claim to an earlier purchase, or making sure that the warranty period has not yet expired. Or it can be as complex as needed, providing a first line of defense against dealer fraud or inadvertent mistakes.
David Pelton, Entigo's vice president of product management and marketing, said that in some cases, companies were manually intervening in 80% of the claims that came in. "Some person had to check a claim and approve it," he said. "They had to look at it." That required a staff that did nothing but look at claims.
Now, with Entigo Warranty 4.0, that customer can program into the rules what they consider to be a reasonable claim coming from a trusted dealership. Those claims can be processed automatically, while the others are passed to the staff for a closer look. For example, Pelton said one customer found that some repair shops were claiming to have put six quarts of transmission fluid into certain models that held only four. While before it took an expert to notice such a discrepancy, now it takes just a rule to do so. "At ten bucks a quart, it adds up," he said, "when you're talking about 250,000 transmissions."
"If you see that coming out of a dealership repeatedly, a red flag goes up," Pelton added. "You can put a rule in that says if claims are over a certain amount, and it's this dealership, then we want to review everything. For most dealerships, you can say that anything under $1,500 is fine. But for this dealership, maybe you want to flag everything over $500."
"With our product, since it's rules-based, all of that is done automatically now. You still have some manual checking of things, but it's really the exceptions," he said. Instead of looking at 80% of the claims, the customer is now looking at only 20%, and the rest are processed and paid automatically, Pelton said.
Added Flexibility
The rules-based approach also adds flexibility to the system. "Part of the beauty is that a business analyst in the warranty department can go change a rule," he noted. If the company comes out with a new transmission that takes five quarts, they can change the rule that checks claims to reflect that possibility.
Nick Shelness, chief technology officer at Entigo, said the rules-based approach is a giant step in the direction of shrink-wrapping the warranty package. "We couldn't anticipate the way that companies would want to write policies," he said. "We couldn't effectively say, 'Here are the fields that impact policy,' because from company to company and sector to sector, policies were radically different."
One automotive company, Shelness said, wanted to have the flexibility to suspend the warranty periods for customers who had been deployed to Iraq, so that if for instance they had seven months left to run on their vehicle's warranty policy when they left the country, they would have seven months left on it when they returned. Another company wanted the flexibility to lengthen their warranty periods towards the end of a model year as a sales inducement to help clear out old inventory.
"They want to be able to say, 'As a special for the next three months, our cars will be sold with a six-year, 100,000-mile warranty.' It's now possible to create that program, and the policies that apply for that period, whereas in the past you either couldn't do it, or you could do it but you needed a six-to-nine-month lead time to develop it," Shelness said.
"The reality is that we can't always figure out in advance the structure these policies will have, and define the variables. By using rules, we get out of the game of trying to define the structure of policies. Now we allow the person responsible for setting the policy to do so directly," he said.
"In the old days, the rules were implicit and all you could see were the parameters," Shelness explained. For instance, a rule would specify that the warranty lasted for a period of years from the first date of service. All that could be filled in or changed was the starting date, not the rule behind it. "Today, we've made the rules explicit. You can go in and define the rules and the parameters. So in that sense it's at the behest of the user organization to specify a new policy."
Active Web Services also is looking towards rules as a way to automate processing of many of the routine claims. Companies can use the rules built into ActiveWeb Warranty to set triggers, Ezsak said, for determining when a claim deserves a closer look. Claims can be screened by dollar amount, by dealership, or by whatever measure the customer cares to program into their set of rules. Those which appear routine and unremarkable are processed automatically. But those which end up on the wrong side of a rule are kicked out for manual processing.
"We bring cascading levels of control in there," he said, "with a substantial emphasis on the financial relationship."
Active Web Services also wants to give customers the flexibility they would need to offer longer warranties as a temporary sales inducement, and to offer extended service plans to customers whose product warranties are about to expire. Ezsak said one customer asked for the capability to vary the length of warranties on a state-by-state basis as well as by season.
Warranty Analytics Partnerships
Another way Entigo and Active Web Services compete is through their alliances and partnerships with other vendors. For instance, when it comes to warranty analytics, Entigo partners with the SAS Institute Inc. and Active Web Services partners with SPSS Inc.
Shelness said the need for warranty analytics is obvious. "We provide an operational system," he said. It provides for the registration of products, the submission and processing of warranty claims, the recovery of funds from suppliers, and the return of parts for either inspection or remanufacture. "But companies want a deeper insight into warranty trends, which go beyond the operational and really require them to mine data. Entigo Warranty is the way they capture the data, and SAS is the way they analyze the data, ask 'What if?' questions, and look for trends."
In future generations of the warranty package, Shelness said Entigo is thinking about building in some of the most basic and heavily-used analytical tools. "Our thinking is that to a certain level of analytics, we can probably provide those ourselves. But for a deeper level of analytics, the cost of doing that ourselves would be prohibitive. We would expect our customers to continue to partner with SAS and others. For example, Information Builders have a warranty fraud analysis package."
Peter Caron, director of product management at SPSS, said that what he thinks his company does better than anybody is predictive analytics. He said several of Active Web Services' customers are using the SPSS package to help them predict, identify, and understand problems they're having in the field, so that they can change their processes as soon as possible.
"We are providing the analytics to provide depth of insight into warranty and claims data," Caron said. "They're looking to SPSS to be a best-of-breed solution in predictive analytics. The thing that we do better than anything else is prediction. Essentially, we're able to help customers gain greater insight into supplier cost recovery, defect analysis, and service life cycles, and to use this insight to identify opportunities to reduce cycle times, decrease cost, and increase revenue."
Customer-Driven Development
John Catlos, Entigo's director of development, said the requirements for version 4.0 came primarily from existing and potential customers, in addition to market research, analysts, and the company's own internal warranty experts.
"We try to listen to what people are doing out there in the world today with respect to warranty," Catlos said. "After all, our customers are the warranty experts. Every time we go into a customer engagement, whether they're an existing customer or a potential customer, we're asking them what they want to see, and what will best help them improve their warranty processes. Everything we put into 4.0 comes down to the ROI for our customers. What is going to give clients the most bang for the buck?"
For instance, version 4.0 includes more features and functionality built around the sale of extended warranties. Shortly before a customer's product warranty expires, they can expect a telemarketing call offering them an extended service plan. That can result in a very real and measurable boost to sales revenue.
Secondarily, Catlos said his team developed the new version with an eye towards helping to make it easier for the Entigo Professional Services organization to do their jobs. "We want to help our services organization customize more easily, so we can shorten implementation time," he said. "Entigo Warranty is becoming a product that more tightly fits with the bulk of the customers out there."
Some amount of customization will always be necessary, Catlos added. "We're never going to produce a product that is going to be a 100% fit for every customer," he said. "We're never going to sell a product that will just slide right in to their systems." But with Warranty 4.0, he said he thinks the product is going to meet 75% to 80% of their requirements. The remaining 20% to 25%, consisting primarily of interfaces to their existing systems and extensions of certain features, will be done on a custom basis by the Entigo Professional Services team.