October 20, 2003
Extended Warranties:
Heard of NAT? Even some within the automotive and insurance industries the company serves haven't. But with marquee clients such as Universal Warranty on board and a focus on meeting and greeting industry players, all that's about to change.
On the Internet, NAT is the acronym for Network Address Translation, the process by which the node numbers and codes used internally by a corporate network are mapped into the addresses seen externally by the rest of the world. Within the warranty industry, however, NAT is the name of an up-and-coming Chicago-based software developer that is initially focusing on the processing of extended service contracts within the automobile industry.
The top executives at NAT Inc., thanks to a long list of experience in both insurance and automotive dealer networks, are rather precisely focused on the intersection of these industries. Peter Leger, the company's CEO, said he has an extensive background in both automotive and financial services, as well as in business process outsourcing services. He's worked for customer relationship management solutions providers, for a systems integrator specializing in the trading turrets used on Wall Street, and even spent some time as president of the automotive division of Automatic Data Processing Inc.
Most recently, he was CEO and founder of the TAS Group Inc., a company engaged in the outsourcing of claims processing and document services. That company merged with NAT Inc., which had been an insurance industry consulting practice that branched out four years ago into the workflow software arena. In February 2003, the founders sold the merged company to Saratoga Partners L.P., a private equity firm located in New York. Leger said he and the other executives retained "significant equity" in NAT, as do other employees through a stock option plan.
Strategic Focus
"Our primary mission has been in the area of service contracts, and the predominant market we focus on is automotive, although we also focus on consumer retail, home warranty, and the manufacturing sector," Leger said. More specifically, the target customers for NAT's warranty software solutions are the automotive dealerships selling the service contracts and their communications with the back office processing functions of an insurance carrier or a vehicle manufacturer with a captive insurance arm.
"In addition to the back office, we also provide point-of-sale channel applications that also automates the workflow within the four walls of the dealership handling those insurance products," he added. In some respects, this pits NAT against the entrenched players selling dealership management systems, not least among them Leger's former employers at ADP. But rather than trying to usurp ADP's hold on the installed base, NAT is trying to improve its ability to communicate with the totally different but equally entrenched installed bases of systems used by the insurance carriers.
On its Web site, NAT claims to have signed as clients three of the top 10 insurance companies, one of the top auto manufacturers, and two of the major auto glass service providers. The reference to a major automotive manufacturer is thought to refer to Universal Warranty Corp. a third-party administrator and marketer of vehicle service contracts which is a subsidiary of the GMAC Insurance Holdings Inc., which itself is part of the General Motors Corp.
In September, Universal Warranty selected NAT's SCS Automotive Extended Service Contract management system to help it streamline and automate its service contract business processes. "NAT was selected as the vendor best able to meet Universal's needs after a rigorous review of available systems in the market," noted Universal Warranty president Jeff Moon at the time the contract was announced.
James Maguire, NAT's vice president of marketing, said NAT's client roster also includes companies involved in both home warranty and consumer retail. But he can't name them, because the clients have not authorized the use of their names.
Maguire said he's now in the process of trying to convince some of NAT's other customers to let the company tell their stories. "It's taking forever," he said. Some see their use of NAT's system as a competitive advantage. They tell Maguire that they simply don't want their competitors to find out about NAT. So why would they help him with publicity?
Industry Translation
Leger also noted that there's more to the NAT warranty processing platform than automotive service contracts. But as with many other companies engaged in warranty service or software sales, a lot depends upon those early customers. Signing one of the Big Three makes it easier to sign the other two. The ability to move from auto into home or consumer electronics has a lot to do with NAT's insurance clients, which already move between these very different industries with ease.
"There's always the genesis of where one began," Leger said. While he doesn't want to be locked into the automotive industry and restricted to the service contract sector of that industry, there's plenty of potential clients out there with a mess of legacy systems that can't communicate. Plus, a good portion of the expertise that NAT develops in one vertical industry will carry over into others. Then again, each has its own way of doing business, and its own vernacular. In software terms, that requires quite a bit of customization, because one size most definitely doesn't fit all.
"In terms of service contracts, you almost have to focus on them by verticals," Leger said, although each industry has quite a bit in common in terms of contract language and business processing routines. There's also a lot in common in terms of claims management and risk management. But he said the regulations governing service contracts are different in each vertical market, and require some programming effort to implement.
"The IT side of the house isn't all that different, but when you get down to looking at functions and features within the different systems, it's really driven by regulatory requirements and the type of insurance product that's sold by the carrier." It also depends a great deal on the complexity of the covered product and the length of coverage, which again varies by industry. In the automotive sector, the complexity of the product is high and the term of the contracts is long.
XML and Web Services
The key to making all these incompatible systems communicate across dissimilar industries is a relatively new standard called XML. Short for Extensible Markup Language (wouldn't that be EML?), it's a close cousin of the World Wide Web's HyperText Markup Language (HTML) and the Standard Generalized Markup Language (SGML). And just as seven or eight years ago the Web was greeted as the most important development in publishing since the printing press, XML is said to be the foundation for a new era of system-to-system and application-to-application communications and interconnectivity.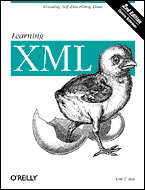 XML, Maguire said, is "extraordinarily important" to NAT. "Both our insurance clients and our automotive industry clients are relying upon XML standards as the data interchange format that will enable us to streamline their business. It allows us to interface with legacy systems, and to interface between their systems and others that they've never been able to talk to before."
Therefore, industry groups and trade associations that have a lot to say about XML standards are very high priorities for NAT membership. In fact, Maguire said he just returned from three days of meetings in Torrance, California, where around a hundred attendees talked about nothing but XML standards. NAT, he said, already is incorporating XML-based industry standards for repair orders, service processing advisories, service advisory receipt acknowledgment, and vehicle service history.
Web Services, which are typically built using XML standards, also are high on the list of priorities at NAT. Maguire said Web Services promise to allow a great deal of the functionality now trapped inside these legacy systems to be exposed to Internet users through nothing more than a standard browser. In many respects it's an evolution of the old EDI standards, with Internet Explorer as the window on the screen and XML as the language that describes how the data should be processed.
"We're taking advantage of these new Web Services industry standards to be able to extend our clients' functionality both to us and to third parties," Maguire said. For instance, NAT plans to use Web Services to interface with both a dealership's proprietary dealer management system and with the insurance carriers to facilitate data interchange between the two. Neither party's system will be directly compatible with the other's, but both will use Web Services as the translator in the middle. He said he expects that just the fact that the dealers, insurance carriers, and vehicle manufacturers can communicate like that will allow the introduction of additional specialty insurance products.
They all have the same problem: capturing the data in the service contract accurately and efficiently, providing a rate quote that covers the risks, and dividing up the funds correctly. Then there's the day-to-day management of claims, notices, and payments. "Our system facilitates all the different steps in the process with all the different players," he said. There is quite a large amount of workflow communications taking place, both before the contract is signed and afterwards.
Industry Associations
NAT makes a point to attend and/or exhibit at the trade shows of groups catering to the needs of automotive dealerships, such as the National Automobile Dealers Association (new cars) and the National Independent Automobile Dealers Association (used cars).
NAT also has made a point of joining and participating in groups central to data processing standards in both the automotive and insurance industries. In May, the company joined both the Standards for Technology in Automotive Retail initiative and the Association for Cooperative Operations Research and Development. In June, NAT joined the Insurance Accounting and Systems Association.
Of these three, the industry group most specific to NAT's line of business may be STAR. Tom Campisi, the group's communications chair, said STAR was chartered to create voluntary IT standards for the data elements and transmission format used by manufacturers, dealers, and retail system providers to communicate with each other. The group has special interest groups for both dealer-OEM communications standards in general and XML in specifics.
"STAR is trying to create a common data exchange for dealers, OEMs, and RSPs [retail system providers] to communicate in a standard manner," Campisi said. "Basically, what we're trying to do is to lower the cost, make the data transmission more accurate and timely, and eventually to increase levels of customer satisfaction."
Campisi suggested that what NAT probably wants to do is to leverage STAR's standards in the area of warranty data entry and processing to support its software products. "We're just defining the skeleton of what this warranty entry should look like," he said, leaving it up to members such as NAT to perform the specific integration with an existing business process.
He said NAT is the first and only STAR member he can think of that is focused so narrowly on service contract processing. Others are focused on credit transactions, sales leads, and customer relationship management, but several have a wider focus on dealer communications in general, which may or may not include warranty transaction processing. So what help could STAR be to NAT?
"I don't know per se that we have a standard for service contract underwriting," he said, "but any transmission that would need to go back and forth between the dealer and an OEM, or through an RSP such as ADP or Reynolds and Reynolds, they could utilize our transactions."
Insurance School
Joseph Pomilia, executive director of the IASA, said he wasn't sure what benefits would accrue for a member engaged in service contracts or extended warranties. "IASA is an education organization," he said. "Our education might touch on these areas, but it's not an area that we specifically target with any special education. We have an annual conference with a lot of technical sessions, and we touch on a lot of different lines of business. But to tell you the truth, we really don't have anything specific that we do in a special way as it relates to warranty contracts."
Pomilia said the IASA serves its insurance company members with educational programs that focus on the intersection of the financial and technology aspects of insurance. It may touch on warranty, but that's not a core focus. Then again, the IASA has an extensive amount of educational material concerning licensing, taxation, financial reporting, and accounting for all insurance products, including service contracts. Membership is priced at $475 per year per company.
For non-insurance companies seeking core knowledge about how to run the back-end of an insurance system, Pomilia said the IASA annual conference is a good fit. For companies looking for more extensive information about claims management or risk management, he recommends the RIMS 2004 conference scheduled for April in San Diego and hosted by the Risk and Insurance Management Society Inc.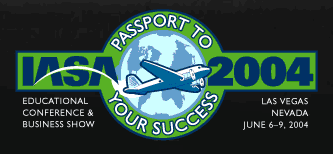 Pomilia said most of the insurance industry associations he's aware of will target licensed insurance companies as members, or in the case of something like the National Association of Insurance Commissioners, the regulators. "There are few and far between associations that play in the realm that you're talking about, that will bring all kinds of organizations together to share information," Pomilia said. Manufacturers looking for a venue to discuss the insurance aspects of service contracts don't have a lot of choices, he said.
XML Insurance Standards
ACORD was set up 33 years ago as a group dedicated to improving communications and information sharing within the insurance industry. It's probably best-known as the creator of a series of standard paper-based forms used extensively by insurance carriers and agents, but in 1981 it began defining electronic data interchange standards and in 1999 it began defining XML-based standards.
The question is, what are the benefits of membership in a great big organization such as ACORD that counts 1,000 insurance companies and 15,000 other industry players as members, when the company in question is a small software house with a specialty in a somewhat obscure area of the insurance industry?
Beth Grossman, assistant vice president of industry relations at ACORD, said she was "completely unfamiliar" with NAT, and wasn't even sure where service contracts fit within the global association's hierarchy. "Is it life? Property and casualty? Reinsurance?" The answer, it turns out, is none of the above.
In the insurance business, it turns out that there are three major sectors, and then there's "other." The three major sectors are life, property, and health. Then in the "other" category is something called supplemental insurance, and under that heading is where service contracts can be found.
The problem is, when you call one of these huge insurance industry associations to ask about NAT Inc., the typical reaction is "who's that?" When you say they're a software company specializing in automotive service contract processing, they ask "what's that?"
"Welcome to my world," Maguire said. He said he goes to these insurance trade shows, and few people even know service contracts and extended warranties are part of the insurance business. "And so it's been very difficult to find the right people in the insurance industry." But once he finds the right people, they immediately understand exactly what NAT does, and how it can benefit their operations.
Supplemental Insurance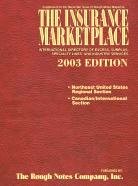 "In insurance nomenclature, I have found that service contracts and extended warranties are referred to as 'supplemental insurance,'" Maguire said. There's even a thick directory of supplemental insurance products published by the Rough Notes Company Inc. Besides service contracts, other more esoteric types of insurance that fall into that category include things like golf courses that want to insure that their grass doesn't die and cost them their business.
Maguire also said that as he moves between different manufacturing industries, the nomenclature changes. With new home sales, the service contracts are called home warranties. The consumer retail people call them extended warranties. And the automotive sector calls them service contracts at the dealership level and extended warranties when they're sold over the Internet.
"Just coming to some agreement about what we're talking about," he said, takes up quite a bit of his time at these trade shows he attends.
One of the groups that NAT is most notably not a member of is the Service Contract Industry Council. "We've come across them," Leger said. But the SCIC's focus, he said, seems to be more on regulatory concerns at the state level and on non-technical and non-software standards such as the appropriate levels of reserves needed when selling service contracts. So there doesn't seem to be a fit for NAT, he said.
Fred Schaufeld, co-founder of the SCIC, noted that many of the largest insurance companies already are members of the council, as are automotive-related companies such as GMAC Insurance Holdings Inc. and Interstate National Dealer Services. He said there are three divisions within the SCIC, for consumer products, home, and automotive.
"I think we do a tremendous amount of work in the automotive area," Schaufeld said. "With that said, our basic focus is regulation, and regulation is generally on the state level. But we do deal with any issue that affects the members. But the thing that seems to affect the members most tends to come down to regulation."
The Urge to Do Nothing
NAT's competition includes both horizontal software vendors such as SAP and Oracle Corp. that tell the market their tools can be used to create any sort of data processing product, and more narrowly-focused warranty software specialists such as Entigo Corp., the founding sponsor of Warranty Week. But more often than not, the biggest competition is the tendency for companies to do nothing -- to remain with a legacy system that works well enough for now, and to postpone an upgrade until either the technology solidifies or the economic climate improves.
Leger said he sees future growth opportunities for NAT in both product warranty claims processing and in the whole new government compliance arena created by the fast-approaching reporting deadlines mandated by the TREAD Act. He said he sees very few platforms out there that can bring together both extended warranty and product warranty data, not to mention details of the complaints that always accompany warranty claims. However, given NAT's size (30 employees total), he would be looking for partners to help leverage the company's platform into these markets. Leger said NAT has had some initial discussions with potential partners, but "we're somewhat under the radar screen and it hasn't been a focal point of our current strategy," he said.
Maguire said he thinks a move into the OEM market, where NAT could assist manufacturers with the administration and processing of their basic product warranty claims, is a logical next step. "From our perspective, product warranty is just like a service contract, without the sale up front or the earnings at the back end," he said. In that respect, he thinks, the features of a product warranty processing package would be something of a subset of NAT's package.
Leger, meanwhile, sees the features and functions of the NAT platform having some relevance to the auto OEMs who now find themselves subject to quarterly reporting requirements thanks to the TREAD Act. But such a move isn't something he wants to do alone. "There's a very good opportunity here, but I would probably say it's a very good opportunity with the right partner," he said.
The National Highway Transportation Safety Administration, which drafts the TREAD Act reporting guidelines, also is a big fan of XML. Paper document submissions are not allowed, but NHTSA is making templates for electronic submissions available in both a Microsoft Excel and an XML format. However, when it comes to TREAD Act reporting, more is expected than just aggregated warranty claims data.
This concerns Leger, who doesn't want NAT's focus taken off what it does best. "We're more focused on the service contract side versus offering our platform as a means to collect all this data from both the proprietary point-of-sale systems to the manufacturing systems, and even the engineering systems that designed the vehicles," he said.