October 5, 2004
Auto Inspectors:
Continuing our tour of the extended warranty industry, this week we take a look at a company whose detailed inspections help warranty adjusters decide whether or not to pay a claim.
Automotive service contracts are different from the extended warranties sold for home appliances and consumer electronics. First and most obviously, the contracts are routinely sold to cover used and resold products, which is not the case with most other industry segments (except houses). Second, the nature of the automotive business provides ample opportunities for fraud on the part of not only the consumer, but also by the warranty company and perhaps also the repair facility.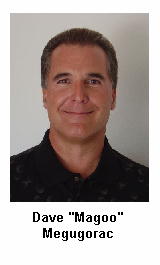 Enter the automotive extended warranty policeman: the army of independent contractors who make their living by inspecting vehicles. Some perform the inspections before the contract is even signed. Others inspect after a claim is called in by the repair facility to the warranty company. Still others step in as mediators after the fact, when one party is unhappy with the outcome of a claims adjustment or a repair made outside of warranty.
Magoo's Automotive Consultants Inc. performs all three functions. Led by David Megugorac, known by one and all as Dave Magoo, the company has since its founding 16 years ago specialized in the inspection of vehicles for which claims have come in under an extended warranty policy.
Third Party Inspectors
The idea for the company came to Magoo while he was working at a luxury automobile dealership's repair facility in Southern California. He said he was working in the service department, where over time he began noticing more and more inspectors sent in by the manufacturer to audit their warranty claims. One day he asked an inspector how much he was getting for his periodic half-hour visits to the dealership, and was astonished to find it was almost as much as he made for a whole day's work.
Right around the end of 1988, he got the idea to start his own inspection business, initially to take on these product warranty claims inspections as an outsourcing service to the manufacturers. The luxury nameplate, in fact, was one of his first customers. Other manufacturers also has used his services. But in general, the OEMs like to use their own people (or their own recent retirees) to inspect what after all are usually their own dealerships. Eventually, Magoo added third party inspection services for the then-new crop of extended warranty administrators, and eventually that became the core of his business.
"I started calling them, saying 'I'm Dave Magoo, I do inspections, and I'm in Southern California,'" he said. He began adding full-time staff, including his wife Buffie, who quit her day job as a district manager at a temp agency to join the company. The business began to grow along with the extended warranty industry, and now 16 years later he employs 21 and works with an additional estimated 5,200 independent contractors who perform the actual inspections. Last year Magoo's performed around 58,000 inspections, not only in the United States but also in Canada, Guam, Germany, and Great Britain.
Combating Consumer Fraud
The core of the business is failure analysis once a claim has been made. But Magoo's also does some pre-qualifying inspections on behalf of some warranty plan administrators, for instance verifying that the vehicle actually exists and can be driven. This might seem a bit obvious, but Magoo said occasionally some customers try to get a service contract on a vehicle that would be more at home in the junkyard than on the road, in the hopes that it can later be fixed for free through a bogus claim.
What the warranty companies are in search of through a pre-qualifying inspection are defects that either the buyer or the seller (or both) must have known were present at the time the vehicle changed hands and/or was signed up for an extended warranty contract. For instance, if the vehicle is blowing blue smoke or it won't shift into second gear, chances are it has a damaged drivetrain. No extended service plan provider would want to take such a liability on their hands.
"And if we do an inspection on the vehicle and let's say we find the A/C blows warm, what they'll do is write a policy that says the A/C won't be covered until they receive a repair order stating that the A/C is in good working order," Magoo said.
Outright consumer fraud on claims is vastly less common than repair shop fraud, he added. What's more common are situations where a contract is nearing its end, so the customer pulls up to the repair facility and asks the technician to find as many things to fix as possible. Again, an inspection -- or at least the perceived possibility of an inspection -- are usually enough to deter most repair facilities from joining in such a conspiracy.
Some extended warranty companies try to avoid the expense of paying an inspector for a pre-qualifying inspection by writing policies that simply won't take effect for 30 days. Anything that fails in the first 30 days is therefore assumed to be a pre-existing condition that's ineligible for claims adjustment. Of course, this is easy to circumvent by simply not driving the clunker for the first 30 days, then bringing it in on the 31st day for major repairs. Then the ESP provider must turn to an inspector anyhow, to try and figure out whether the suspicious timing is just a coincidence, or a warning sign of a fraudulent claim.
Independent Inspectors
Inspectors are assigned an inspection via telephone or fax, which they must then immediately confirm with Magoo's by either phone or fax. In most cases inspections must be completed within 24 hours so the repair can proceed, but in general they usually take place on the next business day. Inspectors are asked to visit the repair facility and call in a verbal report to a claims adjuster at the warranty company, and then to follow that up with a detailed written report backed up by photographs. The rule of thumb is that if it's discussed in the report, it must be photographed. Digital photos can be uploaded online, and written reports can be faxed in.
The two most important questions for the inspector to answer are 1) the extent of damage and 2) the cause of the failure. They're not sent out to merely report or repeat what the service technician tells them. They're sent there to see it for themselves and document it in a way that impresses the warranty company through its thoroughness. That way, next time the warranty company has a job in the same area it calls Magoo's, and Magoo dispatches the same independent contractor to do the inspection.
Magoo said the warranty companies themselves have told him the inspection service saves them $393 for every $100 spent. In other words, for every $100 they pay to Magoo's for inspection services, the warranty providers reduce their liability by an average of $393.
"So it behooves you to inspect," he said.
Magoo's inspectors will look at a claim and will attempt to discover whether it might have been caused by low oil levels or perhaps continued driving in an overheated state. If it was, that's classified as owner abuse or negligence, and the claim will not be covered under the service contract. He said his inspectors function as independent and impartial observers brought in to "referee" what's a reasonable claim, so the administrator can then determine coverage.
Documenting the Damage
One way the inspectors do this is by physically measuring the damage. With a claim involving an overheated engine, for instance, the amount of head warpage usually is a good indicator of the severity of the overheat. If it's warped only a few thousandths of an inch, it was probably caused by a broken belt or hose, and most likely the vehicle was quickly taken off the road, as it should. But if it's warped more than 15/1000ths of an inch, the car was probably running without coolant for some time. Such a claim is likely to be denied.
Magoo is careful to note that he's not in the business of helping extended warranty companies avoid paying legitimate claims. Companies exist, he said, which sell lowball contracts in the hopes that most or all claims can later be denied because of some technicality. He avoids doing work for those companies, which he declined to name.
"We accommodate their needs, but we do not do inspections to accommodate their claims," he said. "I don't work for companies that ask us to write reports in a certain way." In other words, he's not in business merely to help administrators deny claims. Instead, he's there to verify that all claims are legitimate.
On occasion, there have been automotive service contract companies -- again no names mentioned -- which sold radically discounted policies that cost half as much as anyone else, until claims overwhelmed their available cash and they ended up in bankruptcy. Whether they believed that the magic of the Internet bestowed upon them some sort of immunity from the rules of the market or whether they intentionally underpriced their products as part of a get-rich-quick scheme, we'll never know. Whichever it was, customers were left holding mostly worthless paper.
It used to be even worse.
"When I got into this business," Magoo said, "there were a whole bunch of ESPs out there that were not only duping the consumers by selling them product that they had no intention of paying claims on, but then they would use us inspectors to go inspect the vehicles so they could deny them. And then they wouldn't even pay us!"
Meanwhile, he had to absorb the loss, because he had to pay his subcontractor/inspectors after their work was completed. The new ESPs were avoiding paying him even as they continued to cash their customer's checks, hoping they could get out of town before anyone realized they'd been swindled. It doesn't happen that often any more, he said, because now he's more reluctant now to join up with any new ESP company that comes along. But in the early 1990s, it used to happen frequently.
Better Business Bureau
Now the company is diversifying into other areas of inspection services, some of which have little to do with warranty work. Last year, the Better Business Bureau contracted with Magoo's to go in and verify the particulars of disputes that were reported to them. Magoo's serves as an impartial expert between the consumer, the warranty administrator, and the repair facility. The BBB sends in a Magoo's inspector to see if they can confirm the assertions of the parties involved in the dispute. These disputes often do not involve a service contract at all; it's merely a dispute between a consumer and a repair facility -- alleged overcharges, unsatisfactory or unnecessary work, etc.
"They use us because we're good on mechanical stuff, and we're independent," he said.
He also now does work for an account in the quick lube industry, which performs upwards of a million oil changes a day across the country. A very small percentage of those inexpensive oil changes result in very large damage claims, for instance because all the new oil leaked out and the engine seized down the road a ways. Magoo's job is to go in and inspect those claims -- to verify the client's liability. More than half the time, these claims turn out to have another cause unrelated to the lube service performed, so the client is not liable. About 25% of the claims are simply fraudulent, Magoo said, where a consumer is trying to get a new engine by blaming the quick lube service center for installing the oil filter wrong or forgetting to tighten the drain plug properly.
Lack of Industry Data
Magoo said that although he's been in the auto extended warranty business a long time, he still doesn't know precisely how large it really is. Some of the relationships he has with administrators go back to the 1980s, and they still won't disclose their financials to him.
"They just protect the data," he said. "Every once in a while I'll get little drips and drabs of data, but as far as loss ratios, products sold, and margins, it is very random."
Magoo said he doesn't even have a "gut feeling" for what the typical loss ratio might be among automotive ESPs. "I couldn't hit it within 10%, I bet."
Part of the problem is the great range of service contract prices and durations. He said he's seen 30-day deals priced at $90 and he's seen $3,800 deals that last for five years. Across such a wide range, it's impossible to come up with a number.
Other sources size the industry at $6 billion, $4 billion, or $7 billion. It could be twice that size, just from back-of-the-envelope estimates of the number of service contracts sold per year and their average price. Take your pick. But these sources seem to be picking numbers out of a hat, which to his credit Magoo declined to do. What this industry needs is a pie chart built from the ground up, which both estimates the total size of the business and the market shares of the major players. It just doesn't seem to exist.
---
Free Passes Available for the
BetterManagement Live Conference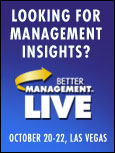 Later this month, Warranty Week editor Eric Arnum will travel to the BetterManagement Live Worldwide Business Conference in Las Vegas to deliver a presentation entitled, "Warranty Work: An Overlooked $25 Billion Industry." The presentation is scheduled for Friday, October 22, from 9:30am to 10:30am, on the third and final day of the conference.
As part of the Manufacturing Track at the BetterManagement Live conference, the presentation will help attendees:
Understand the importance of warranty to the manufacturing and sales processes;


Review typical warranty costs across industries including computers, aerospace, automotive, and HVAC; and


Gain insights into the adequacy and importance of the warranty reserve.
Registration for the conference is normally priced at $1,050 to $1,100, but through the good graces of the SAS Institute Inc., a limited number of free passes are being made available to subscribers of Warranty Week. Please click here for details of the offer or contact SAS at +1 (866) 680-7118 before October 15 to secure your free pass for BetterManagement Live.