October 19, 2004
Selling Customer Care:
While an extended warranty is a type of insurance contract, NEW sells it as an enhanced customer assistance program, promising consumers 24x7 access to advice and boosting customer loyalty for retailers.
At NEW Customer Service Companies Inc., customer service is its middle name and warranty is its middle initial. Launched more than 20 years ago by chairman and CEO Fred Schaufeld, the company has from the outset stressed the customer assistance aspects of extended warranties over the insurance aspects, going as far as to change its name to emphasize the customer service angle.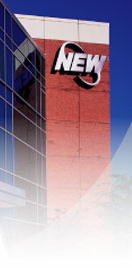 As our multi-week tour of the extended warranty business continues, in this edition we're taking a look at NEW, one of the most successful warranty administrators in the industry. The company turned 20 years old late last year, having never experienced a down year in terms of revenue. NEW is profitable, is cash flow positive, and its long-term compound annual growth rate stands at 28%, Schaufeld told Warranty Week. Revenue growth is likely to exceed 40% this year over last, he said.
Obviously, something is driving that growth, and we think it's the company's focus on customer service. Others seem to agree. In August, NEW sold a "significant equity interest" to the investment firms TH Lee Putnam Ventures and Freeman Spogli. At the time of that announcement, Renny Smith, managing director of TH Lee Putnam Ventures said, "NEW has established itself as the leading provider of warranty and extended service contracts due to its singular focus on this market and its extraordinary dedication to customer service."
This week, we asked Schaufeld whatever possessed him to launch what has essentially remained a "pure play" in extended warranty administration way back at the end of 1983. "Originally, I set out to pay for law school," he said. At the time, he was studying law at American University, Washington College of Law, and like many students in that end-of-the-recession year, found himself in need of funds. So he took a position with an automobile extended warranty company, which he declined to name for good reason. In school, he said, he was learning about insurance laws and consumer regulations, and at work he was learning how his employer did everything they could to circumvent those laws. Seeing the very real possibility of legal trouble ahead, he began to worry about his own personal reputation, not to mention his ultimate ability to pass the bar exam and practice law. So he left the company.
Warranty Work
But he came away with an important lesson learned. He learned that through the ups and downs of the economy, but especially in the tough conditions of the early Reagan years, it was warranty work that kept many auto dealers afloat -- both through the commissions earned on the sale of extended warranties and the reimbursements received from the major automakers for repairs made to new vehicles.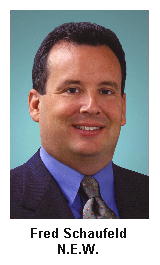 Schaufeld said he decided to port some of that knowledge into the consumer products business, which he reckoned was probably ten years behind the auto business when it came to understanding the economics of extended warranties. With a sum total of $79 in savings, he opened what was then called the National Electronics Warranty Corporation.
"It didn't take much capital, obviously," he said. But work began to interfere with law school, and ultimately he decided to drop out to concentrate full-time on his business. "I had so many people who told me I was crazy," he said. They don't say that too often any more.
Back then, extended warranties were something of a curiosity in the insurance industry. For a price, a customer could purchase what essentially amounted to an insurance contract that would cover the cost of future repairs, if any, as long as the failure was caused by a mechanical defect and not abuse or accidental damage. Most retailers -- auto dealers included -- simply collected the premiums and paid the claims as they arose, hopefully without exhausting their available supply of funds. But then a few retailers went under, taking their extended warranty policies with them. Others found they had mispriced the risk, leading to situations where they could no longer afford to pay claims.
To the customer, extended warranties were essentially a bet against the retailer. The buyer was gambling that the cost of future repairs would have exceeded the cost of the contract, and that the retailer would outlive the contract. Meanwhile, the retailer was gambling that repairs would cost only a fraction of the premiums received. But this put the salesman into a weird position where they first touted the benefits of the product and then warned about how unreliable it was and how costly those future repairs might be.
Schaufeld didn't want to sell that way. The niche he found for NEW was to act as administrator for mass merchants who were then moving heavily into home audio and consumer electronics. The established regional TV, appliance, and electronics shops, he said, were so established that they had relationships with manufacturers and distributors going back to their fathers' generations. They didn't need an outside administrator. But the mass merchants saw a value in the concept of creating customer loyalty through service contracts.
Loyalty? Exactly what does loyalty have to do with extended warranties?
It's an open secret in the appliance, computer, and electronics industries that a customer who successfully gets through a break/fix episode is more likely to shop again at that store, knowing that they'll be properly taken care of in the event of a product failure. They're more loyal to that retailer or to that brand than they would be had the product worked flawlessly, and of course they're more content than those who judged the seller's repair response to be a failure in itself.
But mass merchants aren't known for their customer service nor for their after-sale care. Some, such as Best Buy Inc., have inspired former customers to open hate sites on the Web to vent their frustrations. Maybe they should have bought the extended warranty. Best Buy's extended warranties are administered by NEW. It's highly likely that Best Buy's extended warranty customers are loyal and happy while its everyday shoppers are grumbling.
Better Customer Service
The concept Schaufeld sold to mass merchants was one where enhanced customer service was financed by extended warranty premiums and was backed by insurance. Those who bought the service contracts could call NEW to ask for advice, help with an installation, or instructions on how to secure a repair. And they could do so at any time of day, 24x7 as the saying goes, above and beyond what most retailers and/or manufacturers could provide through their own toll-free help lines. Customer satisfaction improved and customer loyalty rose. To the customer, the extended warranty premium was like a membership fee for an exclusive club that was open all night.
"We looked at it as a way to differentiate ourselves from the competition at the time," Schaufeld said. "And we tried a bunch of other things way back when to increase accessibility. For example, besides 24 hours, we installed TDD [Telecommunications Device for the Deaf] service before the Internet, so hearing-impaired customers could access us. And we put out large print contracts for visually-impaired customers. We kept trying to incrementally increase the size of our market by increasing who we served on the customer service end, I guess starting with insomniacs."
"We believe this is what you're selling," he said. "Everything else is the backup. The customer service experience -- or the lack thereof -- is what makes the customers buy." When a customer is considering whether to purchase an extended warranty, he said, they're not typically looking at the price and deciding if they can afford to self-insure themselves against the cost of future repairs. "Early on, I thought that was a ridiculous calculation. And also very often by using that pure fear tactic, you scared both the salesperson and the customer. The reality was if they could afford the product, they could afford to repair the product. But what they didn't want was to waste a bunch of time, to be put through a hassle, or to miss days of work."
Selling the Salesmen
NEW crafted all its in-store promotional materials and its sales training regimen to stress the appeal of better customer service and de-emphasize the straight insurance aspect of extended warranties. Even the people selling the extended warranties could see the value in avoiding spending their lives on hold or waiting for a repairman to arrive. And their belief in the value of the service contract made them better spokesmen for it. But then NEW had to back its promises with actual staff.
Over the years, call centers were opened in Sterling, Virginia, as well as in Crestview, Florida; Klamath Falls, Oregon; and Great Falls, Montana. A sixth call center (there are now two in Montana) was opened recently in Hays, Kansas, primarily to deal with the growing number of customers who bought the protection plan offered by DirecTV Group Inc.
For either $6 or $8 a month, DirecTV subscribers can gain access to NEW's 24-hour technical assistance, covering not only the hardware but also the service. It even protects subscribers against damage caused by power surges, which most extended warranty policies exclude. If necessary, NEW will schedule a service call to the home. Of DirecTV's 13 million subscribers, roughly 10% have purchased the protection plan, making NEW the employer of the person that answers the phone when any one of those 1.3 million service contract holders has a problem.
This DirecTV effort thrusts NEW even deeper into pure customer service and even further away from the concept of insured repairs. Basically, any time a consumer's TV picture goes blank, they call NEW. Sometimes, the outage is caused by the failure of the customer's satellite TV receiver, but more often than not it's caused by a service outage. And that outage could be caused by bad weather, misalignment of the satellite dish, or an isolated failure by the programming provider. In other words, it's more about helping the customer diagnose the cause of the failure than it is about helping them secure a repair.
NEW now has 2,300 employees, and the majority of them are engaged in customer care. The call center closest to its headquarters in Dulles, Virginia is now dealing primarily with Spanish-speaking customers, while the centers in Florida and Montana deal with the needs of English-speaking customers who come to NEW through service contracts offered by Best Buy, Wal-Mart Stores' Sam's Club, Lowe's Companies Inc., OfficeMax, and even Visa International (the "double manufacturer's warranty plans" offered to holders of Gold and Platinum cards are NEW-administered).
All the call centers are connected, not only for load balancing, but also as a disaster recovery mechanism. "We had hurricanes in Florida, snowstorms in Montana, and tornados in Kansas," Schaufeld said. In Oregon, now they're all worried about Mount St. Helens going active. A staff of 100 manages the information technology and communications, while a staff of some 1,700 actually answers the phones.
And then there's the straight insurance aspect of the business. The key to long-term success in the extended warranty business is pricing the risk appropriately. Almost every failure in the extended warranty business can be traced back to a failure to price the contracts correctly. If one-in-ten widgets fail and the average cost of repair is $100, that service contract had better not be priced below $10. If the failure rate triples after five or ten years, you better not sell a contract at as-new prices. Then there's the cost of administration overhead and the cost of insurance underwriting, not to mention the cost of sales commissions. Add that in and the price is probably climbing closer to $50. Charge less (or offer bigger sales commissions) and you might steal some market share from your competitors, but you won't last long.
NEW seems to have grasped the economics of that end of the business rather well. It maintains an actuarial database that analyzes over 10 million product failures, which can help it price a contract correctly based on frequency of failure and cost of repair. It now administers over 60 million service contracts on everything from jewelry and sporting goods to riding lawn mowers and central air conditioning equipment. The company processes roughly 1.5 million claims per year.
Home Warranties and OEM Warranties
Now it's beginning to diversify, administering home warranty policies on behalf of Florida Power & Light Co., which the utility direct markets to its customers. Policies cover appliances in the home in three packages. A $16/mo. plan covers washer, dryer, refrigerator, range/cooktop, and oven. A $23/mo. plan covers air conditioning and water heater. A $30/mo. plan covers it all. Each service visit costs $50, but the appliances will be repaired or replaced for free. There's no annual contract, and the monthly fees can be added to the utility bill.
NEW also is branching out into manufacturer's warranty administration services. For the past year or so, NEW has been testing the waters with importer/manufacturers such as Tatung Co. from Taiwan and Guangdong Kelon Electrical Holdings Company Ltd. from China. NEW also now handles product warranty claims processing for the Icebox product line of Salton Inc., makers of the George Foreman Grill along with other household brands such as Juiceman, Farberware, Toastmaster, and Melitta.
The outsourcing of manufacturer's warranty administration is seen as a major new growth opportunity by NEW. The same IT architecture and call center network that NEW constructed for extended warranty clients such as Best Buy, Lowe's, and DirecTV is directly transferable to OEM product warranties, as are the staff. If they need a seventh or eighth call center to process George Foreman claims, so be it. The mechanics of processing a claim or helping a customer with troubleshooting are basically the same whether the guarantee was granted with the purchase or sold alongside it.