June 28, 2005
Warranty Registrations:
A digital marketing communications company named MediaKube is adapting Sony's CD-ROM technology to warranty and product registration applications.
Most people seem to know that those product registration cards typically found at the bottom of the box are utterly disposable. Some people see them more as marketing questionnaires or opt-in junk mail registrations. But no matter what, almost 98% of us see them as a waste of time, because barely 2% of us bother to fill them out. Product registration efforts, it seems, almost always end in disappointingly low response rates.
Incredibly, it's been almost two years since Warranty Week wrote about product registration technology breakthroughs in a July 14, 2003 column. In that article, we looked at how Metamail Inc. has adopted email marketing technology to product registrations, and how Voice Access Technologies Inc. has repurposed voicemail and speech recognition technology to product registrations.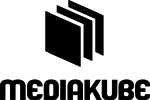 Now a company has taken technology originally created for Compact Discs and video games and adopted it for product registration efforts in the white and brown goods industries. Brian Berg, founder and creative director of MediaKube LLC, said he thinks the technology housed in his company's Consumer Connect Product Registration CD will have particular appeal to warranty professionals looking for ways to boost the abysmal response rates found with postcards.
Berg, who has bumped around the interactive software business for the past 15 years or so, was basically in the business of developing marketing CDs and DVDs for clients who wanted to impress consumers in one way or another. MediaKube also develops interactive kiosks with touchscreen displays as well as digital advertising that makes use of plasma displays and LCD screens to replace posters and billboards.
Approached Sony
Berg said it was with these activities in mind that he initially approached Sony DADC last year to get some CD-ROMs manufactured. Sony DADC, now part of the giant Sony Corp., is the corporate entity that brought CD manufacturing to the US in 1983, three years after Sony and Philips initially proposed the Compact Disc standard.
"And I was sitting there with my local account rep, talking back and forth, when I discovered that Sony had some unique technologies that married up perfectly with what we were already developing at the time for product registration," he said.
Basically, MediaKube was looking to replace the product registration postcard with a CD-ROM that includes a unique identifier code, so the manufacturer knows which box it came out of. This makes it unnecessary for the buyer to go searching for a make, model, or serial number, and makes it possible for the product registration to be completed online. Sony had developed a CD manufacturing technique that could include a unique identifier code on each disc, and was looking for uses for its new technology.
Because of all the extra space on the disc, the manufacturer also can include multimedia content, scripts and graphics that make it as easy as possible to complete the product registration. The content, featuring the brand name of the manufacturer and pictures of the products, is meant to entertain as much as to inform. Berg saw the potential to use a uniquely identifiable CD as not only a marketing and entertainment platform, but also as step one in the warranty registration process.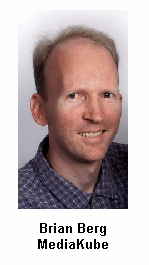 "We offer a 'zero learning curve interface,' in that we apply principles of consumer psychology to the design, so that it's inherently intuitive," Berg said. "It brings them in with the branding, with motion, the multimedia aspect of it, and it keeps them interested."
Sony DADC began its American life in 1983 as the Digital Audio Disc Corp. of Terre Haute, Indiana, a joint venture between Sony and CBS Records that manufactured CDs such as Michael Jackson's "Thriller" and Cyndi Lauper's "She's So Unusual" for a grateful nation. It was the U.S. subsidiary of Sony DADC Austria AG, the parent company based in Anif, Austria, just outside of Salzburg.
Today the company has around 1300 employees worldwide, makes roughly 580 million discs per year in 13 different locations, and had revenues in the year ended March 2004 of 490 million euros (US$590 million at today's rates). Now they make not only audio CDs but also all kinds of digital and optical media: CD-ROM, DVD, MiniDisc, and DAT.
Postscribed ID Technology
John Macdonald, manager of business development for new technologies at Sony DADC in Terre Haute, said the uniquely-identifiable CDs are made more or less the traditional way, with a small amount of space left blank for the unique identifier code to be added later. "The process that we developed about a year ago is called 'Postscribed ID," he said. "It's a unique embedded number within the content data, so it's not a number visible on the surface of the disc. It's not a serialization like you might see with a software registration."
"It's a combination of a process that occurs both in the glass mastering area and in the replication area," Macdonald explained. "You can have up to 192 bytes of information at your disposal. For example, you can use four bytes to define your distribution channel. You can use another set of bytes to define your serialization. Really, it's up to the customer to define how they want to use that structure."
Macdonald said the customer still provides just one master. "During the glass cutting process we create a field of data by defining the pit structure in a certain pattern. And that is basically set up then to receive modification to that pattern in our replication area. So the glass process and the metal process is all the same as in traditional manufacturing, other than the setup of this particular area."
Later on in the replication process, Sony DADC uses high-powered lasers to write a unique identifier code on each disc, according to the customer's instructions. It's somewhat akin to manufacturing 99% of the disc like a CD and finishing the last 1% like a CD-R, although it's not quite that simple (in fact it's a patented process).
Worldwide Availability
Although Sony DADC has 13 manufacturing facilities around the world, only the factories in Terre Haute, Indiana; Shanghai, China; Shizouka, Japan; and Anif, Austria are equipped to manufacture discs containing the Postscribed ID technology. Still, this is thought to be an adequate worldwide availability for consumer electronics and household appliance manufacturers who might want to seal their boxes in one country and import them into another country, and still allow the disc inside the box to be used for a unique product registration.
Brown and white goods manufacturers weren't always the target audience for this technology, Macdonald noted. "Our initial thought was software registration," he said, "because we already have many customers applying serialized stickers to their products. We have quite a few gaming customers and software customers. So that is part of our traditional market, along with entertainment product." Macdonald said the initial thought was to use the Postscribed ID technology to eliminate the need to re-key the data on the sticker, reducing errors and raising the product registration rate for software publishers.
Then along came MediaKube. "Brian came to us," Macdonald said, suggesting the use of the technology for hardware product registrations -- the gaming consoles rather than just the games.
"We saw the opportunity because we had worked in the past with large boxed goods manufacturing companies on other projects," Berg told Warranty Week. "The feedback we were getting from a lot of them was that they were looking for something like this, and that there was a demand for electronic product registrations."
The clincher was the technology's ability to uniquely identify each box, making it unnecessary for the consumer to go looking for the serial number, Berg said. It also reduces the chances that the consumer might mistype the serial number.
Market Research Applications
Berg said the possibility exists to include some of the same questions found on traditional product registration cards (are you happy with your purchase, etc.) but to then take the next step and correlate that to codes on the CD that identify the retailer. Not only survey questions but also perhaps how-to instructional videos could be included on the disc, possibly replacing those also-never-read instruction manuals.
Sony itself, in fact, already makes heavy use of the technology internally for market research and other applications. For instance, the unique identifier code can be used like a key to unlock certain sections of a Web site, but only if the CD is inserted into the drive of the PC doing the Web surfing. This works particularly well with fast-changing catalog and pricing information, Macdonald said.
Sony and Intel are now using the technology in collateral materials they're handing out at Sony Vaio computer demonstration kiosks in five major cities, he noted. The disc contains details about Sony laptops, Intel technology, and Cingular wireless services. But it also includes an entry form for a sweepstakes in which first prize is one of the Vaio laptops. Because of the unique identifier, a one-entry-per-disc rule is easy to enforce.
At the Warranty Chain Management conference held in San Francisco in March, Sony DADC and MediaKube set up a demonstration booth in the corner of the dining area to show off the technology's application to product registrations. Berg said numerous attendees remarked that their companies had tried similar efforts that always failed because they required the customer to go looking for a serial number.
Internet Link Needed
For a product registration to be completed, all that's required is a CD-ROM drive on a computer that's connected to the Internet. Berg said it works with always-connected PCs (for instance on a cable modem) as well as with occasionally-connected PCs (on a dial-up link). For the latter type of connection, the application first collects the data and then asks the user if they can dial in to upload it. Either way, the data is encrypted and uploaded to Sony's servers, from which it's passed on to MediaKube and ultimately to the client.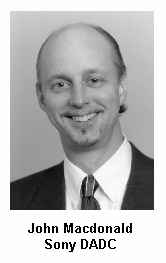 "That's the other end of this," Macdonald noted. "Sony has been getting more involved with back-end services as well. A piece of that is providing the reporting metrics on these products in the months following the marketing campaign or the product distribution campaign. We still have an ongoing relationship with the customer to support that product."
Ultimately this application will stand or fall based on response rates. Postcard response rates are in the low single digits. Berg said he expects MediaKube's Consumer Connect system to reach double-digit response rates. It all depends on what the marketing department decides to put on the disc in order to entice the consumer to register. "Let's make two percent a number you see only on a carton of milk," he said.
The reasons that so few consumers fill out the postcards include laziness, but also include the fear that their information will be collected, collated, and sold. With the twin problems of identity theft and spam, one would think this fear would be magnified in the case of online product registrations.
Berg said those fears can be lessened by making sure that the clients adhere to published privacy policies. Of course, those privacy policies can state that the information will be collected, collated, and sold. But either way the customer should be told, so they can decide whether they want to participate. "The more information a customer has to make a decision with, the better the decision they can make," he said.