February 21, 2008
WCM Workshops, Part Two:
The day before the opening of the Warranty Chain Management Conference next month, attendees have a chance to hear experts talk about how to reduce warranty-related litigation and how to cut down on the amount of warranty fraud.
If only there were more hours in the day! Besides the pair of Warranty Chain Management pre-conference workshops outlined in last week's newsletter, there are four more on the schedule that could occupy an attendee from coffee to cocktails.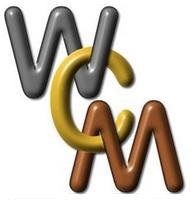 In the morning, David Maberry and Colin Israel of Deloitte & Touche LLP present a workshop entitled "Five Things That Companies Can Do to Prevent Warranty Fraud", and in the afternoon attorney Paul Wojcicki presents a workshop on "Supplier/Vendor Warranty Agreements".
Wojcicki, a partner in the law firm of Segal McCambridge Segal & Mahoney Ltd., will be a familiar face for anyone who attended either last year's WCM Conference in Tampa or the Automotive Industry Action Group's warranty conference held in Novi, MI last May. For nearly two decades, he has been advising manufacturers how to deal with warranty litigation, and in the past few years he has taken on a more public role.
At this year's conference, Wojcicki said he will be speaking about warranty contracts, "in particular, supplier/vendor agreements: the agreements between OEMs or even various stage manufacturers, and then their suppliers and vendors." So what's the difference between suppliers and vendors? Suppliers, he said, are companies with which an OEM has an ongoing and more involved relationship. Vendors, on the other hand, are those from which they simply make purchases from stock. "You're talking about a different level of commitment and a deepness of relationship," he said.
Deeper Dive Into Contract Law
"This will go a little more in-depth on it, and will also be looking at creating or structuring the relationship from a legal standpoint: Should you use a written agreement? What should be in the written agreement? And then we'll look at some of the practical considerations, such as when you should press for the written agreement versus doing stuff outside a written agreement by handshake -- more businessman to businessman as opposed to contracting party to contracting party," he said.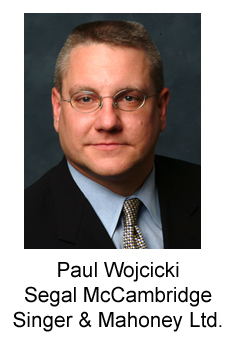 "I think this looks more at the nitty gritty of particular kinds of issues to address in a formal agreement. This presentation also will go beyond the formal agreement to more practical considerations." He said he wants manufacturers and their suppliers to identify some of the potential friction points they might face, and to avoid them by working out agreements ahead of time.
Wojcicki has done lots of legal work for recreational vehicle and passenger car manufacturers. "In fact, last June I tried a products liability case for Porsche that involved allegations of an electrical defect that resulted in a fire. We debunked that theory pretty effectively," he said.
Also recently, he helped defend Volvo against a warranty lawsuit that advanced through the appellate stage all the way to the U.S. Supreme Court. By then, the original warranty case had been superseded by a procedural dispute over how the appeals court had made its ruling. "So it was a situation where you were dealing with some basic warranty principles that led to this constitutional issue of due process, and whether a verdict is a property right, or whether a judgment is a property right."
Wojcicki began his law career in 1989 when he took a junior position with the law firm of Segal McCambridge Segal & Mahoney. Back then, he said, "We did an awful lot of product liability for various auto manufacturers. And the warranty litigation started building some momentum in the late 80s, early 90s." It went from a kind of sporadic one or two cases a year to an almost constant barrage of warranty lawsuits -- so much that the clients asked the firm to assign an attorney to be more or less a warranty litigation specialist.
Give It to the New Guy
As the new guy in the firm, Wojcicki said, "I ended up getting some of these things thrown on my desk." And it wasn't a bit like the lawyer drama shows they have on prime time TV. One of the first cases he remembers involved sitting with a judge in his chambers while an upset used car buyer screamed at them both.
Then again, it allowed him to specialize in an area of the law where few others dared to go. "It was a situation where I was the only one doing it in the firm," he said, "and as a young lawyer I got into it because this was something that could be mine. No one else was doing it. I had to learn it on my own."
Eventually, he said he began to see a common thread of unfairness and inefficiency running through the cases. They were unfair in that some of the Lemon Laws had an "all or nothing" approach, and they were inefficient in that the manufacturers were more likely to settle rather than contest, in fear for their legal costs. And nothing was being done to fix the problems that led to the lawsuits in the first place.
"What intrigued me in this area is how can I help bring it back, make it more fair?" he said. "I really believe that at the end of the day, products cost more because of this litigation. We're erring so much on the side of the consumer that we're putting so much cost on the manufacturer that then has to be passed back through."
Now he works with companies to rewrite their warranties and rethink their approach to them. "So I've taken it from a purely legal question to helping on the business side," he said. And he's become both an author and a public speaker on the subject of warranty contract law.
"It really follows along the lines of wanting to have an impact, and wanting to change some things I perceive to be in need of adjustment, so to speak," he said, "and thinking that maybe I have something to share."
Recently, in a case called Mydlach v. DaimlerChrysler, attorneys Timothy V. Hoffman and Heather D. Erickson of Sanchez, Daniels & Hoffman LLP had argued extensively that a "written warranty" as defined by the federal Magnuson-Moss Warranty Act was different from an "express warranty" as defined by state Uniform Commercial Code rules. The court agreed. And Wojcicki said he was gratified that the court also agreed with arguments he had raised in previous cases (Kutzler v. Thor and Smith v. Monaco).
Small World After All
Wojcicki said he found out about the Warranty Chain Management Conference a little over two years ago, when he attended a competing Warranty Management Conference put on in Chicago by the International Quality & Productivity Center. Once there, he met up with Ron Ezsak, who was there to do research for a Sep. 27, 2005 Warranty Week column about the conference.
Ezsak, he said, told him about the inaugural WCM show that had been held six months before in San Francisco. One thing led to another, and eventually he became part of a "Warranty and the Law" panel discussion held in Tampa at the third annual WCM event. Now he's returning once again, this time to lead a workshop at the fourth annual conference.
Now, not only are there conferences about warranties, there are also advertisements that tout warranties. And what amounted to a bunch of nuisance lawsuits to be handed to "the new guy" two decades ago have now become a big deal.
"We're at a point now where companies compete based on warranty," he suggested. "Who can provide a better, more comprehensive, greater duration warranty? Customer service has come to the forefront, as opposed to being an afterthought."
But still, there are no real winners when it comes to warranty lawsuits. "Warranty litigation," he said, "is by definition 'black hole' litigation, in the sense that you always lose, because it's always going to cost you more than you made on that product in the first place." If you win, your costs wipe out the profit from 20 vehicles, and if you lose, you may also have to pay the plaintiff's legal costs in addition to your own.
Lemon Law Buy-Backs
During this workshop, Wojcicki said he also will delve into a common issue in litigation involving larger vehicles such as trucks and recreational vehicles, where the engine, chassis, interiors and other components may be warranted separately by a chain of manufacturers. In some states, he said, the Lemon Laws as written are "all or nothing" statutes, where the consumer can get either a refund or a replacement, or nothing at all.
"If you're the chassis manufacturer, and you supplied this $20,000 chassis on a motor home that sold for $250,000, you can get nailed," he said, so that you must buy back the entire vehicle even though your contribution was under 10% of its final price. "That's a huge problem for the chassis manufacturer if they get caught up in that. That's going to create a lot of tension."
There have also been instances where that chassis manufacturer in turn points to the maker of a $500 brake assembly as the ultimate culprit, he said. "So they're looking at the $500 brake part guy to make good on the $250,000 buyback claim that the manufacturer is coming after them with." That's not something anyone is going to do willingly.
Wojcicki said that while the experience he's accumulated has arisen primarily from the automotive industry, what he proposes to deliver in the workshop is a set of suggestions that will be applicable across industries, "to the extent that you are making an end product that consists of components and technology supplied by other companies -- that you don't make your mousetrap only out of materials that you produce. We're talking about general business relationships, and I think they cut across industries. It's not limited to simply the automotive industry."
"Lawyering Up" in Meetings?
Another problem frequently occurs when an OEM and a supplier first meet to discuss a reported defect. Instead of reaching for the design team to identify and fix the defect, they call their attorneys and deploy their "legal armor" to refute the alleged liability for the alleged defect. "It's not our fault. There is no defect. It's not our part. You put it in wrong," he said. "At the end of the day, you're talking about money somebody paying money they don't want to pay. Everything focuses around potential liability."
Wojcicki said he counsels his clients to "not have that knee-jerk reaction" to call in the lawyers but instead to discuss and explore the issue. "I've seen instances where it's a matter of corporate executives being aggressive and saying 'No, I don't want my lawyer to talk to your lawyer. I want to talk to you. I want to get our technical people together.'"
Other companies, he said, have agreements in place that call for them to take steps to arbitrate or mediate a dispute before it moves into an adversarial stage. The goal is to avoid lawsuits where from a financial perspective, nobody wins.
"Executive to executive, they should say, 'Let's look into this. Let's agree up front that we're going to co-operate in this investigation, and we're going to set up a structure where no one gets killed by participating in this. We're just going to work through this.' What that ultimately does is allow them to truly identify the problem and then solve it. And it ultimately saves both entities a lot of money," he said.
"Some of the things I'm presenting are specific provisions to include in agreements -- both generically what general kinds of subject matter areas should be covered in an agreement, and then specific recommendations of how provisions should be structured; how agreements should be structured. A lot of this stems from the concept of planning. In order to propose solutions, you have to be looking forward on what kind of problems you may ultimately encounter."
Warranty Fraud Workshop
While neither Colin Israel nor David Maberry are attorneys, their morning workshop will dive into a topic that can have some serious legal ramifications for warranty providers. Unlike the warranty disputes that Wojcicki typically litigates, the warranty fraud that Israel and Maberry help their clients root out can land their perpetrators in jail.
Their workshop, entitled "Five Things That Companies Can Do to Prevent Warranty Fraud", proposes to help warranty professionals develop programs that can detect, prevent, and even prosecute warranty fraud. And though it's not talked about much in public, it may involve the theft of a billion dollars or more per year.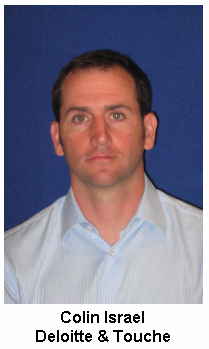 "People say that 4% to 10% of the warranty claims they process are non-compliant," Israel said. He said Deloitte plans to launch a survey to develop a more precise figure in the near future, but even at the low end of that range we're talking about in excess of $1.1 billion, given that American manufacturers report close to $27 billion a year in claims.
"This is why I think warranty as a topic is so popular: it's a cost," he said. "It's a hot button." And warranty fraud reduction is a red-hot button. But as a topic to be studied and a discipline to be practiced, it still in an early phase.
"I think part of what we want to do in this workshop is to really start to help people share what they're doing about it," Israel said. But he also plans to offer some suggestions to those who are still in an initial stage of developing their solutions.
"We'll also apply a little game theory, if you will, to figure out what are the eventualities of the time and energy you invest in understanding non-compliant claims," he said. For instance, if you fight the claim but lose the customer, are you really helping the company's bottom line? "We really want to help companies understand the consequences of their actions."
Israel said companies that sell directly to their customers and then directly repair their products with no help from outside partners are of course going to find that most of the warranty fraud attempts are coming from their end users. But surprisingly, those who sell through dealers, distributors or retailers, and who work with authorized service centers and other intermediaries frequently find that most of the fraud attempts they detect aren't initiated by the customers.
"It may happen in equal numbers in both [direct and indirect] channels, but the dollars are so much greater when it involves a partner," he said. "There's almost unlimited incentive. And it's just so easy."
Indirect Career Paths Into Warranty
Neither Israel, who is a senior manager in the Costa Mesa, CA office of Deloitte & Touche, nor David Maberry, who is a principal in the Los Angeles office, ever thought that warranty fraud was a hot topic until they started talking about it.
Israel once worked in purchasing at Boeing, where he got his first exposure to the process of dealing with returned parts and validating claims. He joined Deloitte in 2001, and ended up in Enterprise Risk Services, where he assisted with internal audits and risk assessment activities. Because of his background in manufacturing, he said he was drawn to the procurement and contract-related projects.
"And one of the big things we'd look at is where are there contracts within the organization that are susceptible to risk. That's where warranty first started to appear for me as an issue and a risk," he said.
Israel said that initially after joining Deloitte, he was very focused on Enterprise Resource Planning (ERP) systems. "My focus has always been on data analysis," he said. "And the ERPs are filled with great data. And as you massage and work with that data, you can tell a story."
And then towards the end of 2006, another gentleman by the name of Stephane Capiez made the switch from Hewlett-Packard Co. to Deloitte, bringing with him a wealth of experience from HP's warranty compliance and warranty fraud detection efforts. That led to the consolidation of Deloitte's various and sundry warranty-related activities into a formal warranty compliance program.
"We have a lot of interesting building blocks within Deloitte, that we started to put together," Israel said. "We have a lot of deep knowledge and understanding of business processes. But then we also have a team that does data analytics. And we put that together with the structures around the warranty process, especially dealing with third party warranty service providers."
Busy with a Client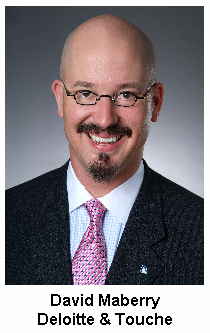 Capiez is actually now right in the middle of a big European project that is comparing and contrasting the warranty processes of a client in five countries, so he won't be able to make it to San Diego. Maberry is taking his place at the WCM workshop.
Maberry said he also arrived in warranty fraud through the internal audit channel at Deloitte. But it wasn't until roughly a year-and-a-half ago that it became a formal activity for him. "It's always been around, but we didn't peel it out and define it as a service line until then," he said. And ever since, he, Capiez and Israel, among others, have been about as busy as they can be.
Maberry said he was at a conference a few weeks ago, where he happened to mention while exchanging business cards with an automotive executive that he was working on warranty non-compliance projects. Ninety minutes later, the contact was on the phone with him, asking for an appointment. "Usually we have to do the follow-up," he said.
"Sarbanes has pushed that a lot," Maberry suggested. "Focusing on the risk of fraud, the tone at the top -- warranty has definitely been a presence there, specifically with manufacturing clients and technology clients."
Israel said Deloitte will soon release a survey to its clients that he hopes will help shed some light on the warranty fraud problem. "That will help us understand warranty compliance, understand where people see the pain, and will help us quantify and qualify the problem," he said. "Our target is actually to try to get it ready to release this week."
If all goes well, in fact, the registrants for the workshop will have filled out the survey before arriving in San Diego, so Israel and Maberry can then discuss the results with them as a kind of initial level-setting exercise.
There's a New Sheriff in Town
Publicity is a good thing, Israel said. Sometimes, he suggested, merely advertising the fact that a given company has set up a warranty fraud detection program is enough of a deterrent to discourage attempt. One client, he said, saw a 50% drop in non-compliant claims almost immediately after word got out that they were monitoring it. But many clients are reporting that the number of attempts is on the rise. Is that because of better detection or increasing dishonest? It's simply too soon to tell.
The first step, he said, is to put a program in place and then to publicize its existence, both within and outside the company. "The key thing in building a program is first of all understanding the process, understanding the contracts, understanding what you have the ability to do and not do, and understanding the information that you've gathered. And then you need to define your objectives," he said.
"Then, as you look at the components of a program, the first component is training the organization. Once you've identified that you want to set up a program, you need to train or hire people that have the right expertise." That then gives a company the ability to target specific kinds of fraud, or to use data analytics to identify suspicious patterns.
However, Israel cautions that while the startup staffing requirements may be high, this usually doesn't last. As word gets out that the company is monitoring warranty fraud, the level of non-compliance will fall on its own. And then, as a few culprits are caught, word spreads quickly. So companies find that after a few years, they don't need as many people in the program. "Basically, if you do a good job, you don't have a job any more."
Maberry suggested that the people engaging in fraud will always be looking for the "easy mark." Once a company begins flagging suspicious claims and develops a reputation for vigilance, the fraudsters will likely go elsewhere. "It tends to be a self-monitoring program going forward," he said.
Another component that they plan to talk about at the workshop is the investigation lifecycle. "If you go from the discovery phase, where you're identifying and targeting where your focus is going to be, then you go through the investigation process: the on-site audits, data collection, and then figuring out what's next," he said. "We have a group at Deloitte that deals with on forensic accounting, that does the detailed analytics and case management. If the ultimate goal is recovery, they take things through the recovery process and then the legal process."
Maberry noted that while on-site audits have always been an option -- and have remained a very labor-intensive last-resort option -- recent improvements in data storage and analytic horsepower have allowed companies to more or less automate the process of looking for patterns or anomalies that might indicate fraud. "Technology is improving every year," he said, "so I think there are more opportunities for organizations now to get almost a passive system that sits in the background that will allow them to monitor partners and dealerships."
Competitive Advantage
But there are a couple of big problems. One is that most companies don't like to admit they even have a warranty fraud problem. So why would they want to announce that they fixed it? And if they have fixed it, why would they want their competitors to find out how they did it? In fact, Israel said one client he worked with has been told by management not to write articles, not to speak publicly, and not to even be interviewed about the anti-fraud program they helped to put in place.
Maberry said he thinks that reticence will fade over time. "Now that we're getting a little bit more dialog and it's more of a public forum, I think you're going to have more people speaking out about it," he said. "That's one of our big pushes: organizationally, if you don't address this, it's going to continue to happen. You're always going to be putting out fires."
Second, what can a company do once it catches a culprit? Getting rid of dealerships or repair organizations isn't always the best option, especially in geographies where alternatives don't exist and replacements aren't available. So there's always a cost/benefit component in the equation.
In the automotive business, for instance, Israel suggested that the manufacturers probably have a good idea of which dealerships are originating a lot of non-compliant claims. "But that's a price that they're willing to pay, because clearly, without the dealerships, they don't sell cars," Israel said.
The "Five Things That Companies Can Do to Prevent Warranty Fraud" workshop is scheduled for March 4 from 9am to 12 noon while "Supplier/Vendor Warranty Agreements" takes place from 1 to 4pm.