February 12, 2009
Warranty Optimization Workshops:
Warranty data analysis can help you understand where you've been and where you're going. But can it also help you choose the right way to get there? At pre-conference workshops next month, two leading warranty optimization companies plan to show how both product warranty and service contract programs can benefit from the careful use of analytics.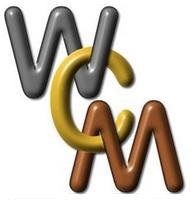 Get ready to hear a new phrase at the Warranty Chain Management Conference next month in Orlando: warranty optimization. Unlike warranty reporting that tells you where you've been, or warranty analytics that tells you where you're going, warranty optimization tells you the best route to take to get there.
On Tuesday, March 10, pre-conference workshops offered by SAS Institute and Fulcrum Analytics will teach attendees how to optimize both their warranty operations and their service contract programs. Take careful notes, and bring their advice back to your companies, and nobody will ever again ask if sending you to Florida in the winter was worth the money.
Bill Roberts, the SAS practice manager who's delivering the workshop on "Warranty Chain Management Benchmarking and Value Assessment," said the goal is to teach people how to use analytics to be better with less.
Better With Less
"When the economy is bad, I think people start to look inward toward efficiencies and optimization, and are forced to look at doing things with less. And that's what our software can help them do," he said. It helps them decide where to cut back, and where to make processes more efficient. "It's kind of the backbone of making data-smart decisions in a tough environment."
Roberts said he plans to detail some strategies for calculating the impact and value of analytics, and also plans to show by example through some case studies on fraud detection and warranty analysis how it's already been put into practice by several major customers of SAS.
"What we're trying to do is help organizations understand the value that analytics can drive within the broader service chain, including warranty, fraud, root cause analysis, service parts, service technician optimization, and some of the financials around warranty reserve forecasting and service contract pricing."
Roberts said analytics can help a company understand what happened, and to predict what will happen. "But if you want to go a little bit further, you can ask what's the best that can happen? What am I going to work towards? That's kind of the concept behind optimization."
In the SAS service parts optimization effort, for instance, he said there's one level where a company can accurately predict the demand for certain parts at any given time. But then there's a higher level of optimization where the parts are placed in the right location ahead of time so they're ready when needed. Or perhaps analytics are used to predict the optimum time to perform maintenance on a machine, by looking for subtle patterns that typically precede a failure.
In the fraud detection effort, the goal is to stop the payment of fraudulent claims. It's not to recover cash; it's to prevent cash from being spent by detecting the fraud before the payment is made. That can have an immediate benefit.
Record Revenue? In 2008?
Interestingly, SAS just announced that its total revenue in 2008 grew by 5.1% to $2.26 billion, with strong growth reported in the analytics area. Roberts said he takes that as a sign that companies are still investing in projects that can make or save them money in tangible ways, even after the collapse of Lehman Brothers forced companies to radically retrench.
"It has slowed things down a little bit," he said. "This is just my opinion, but I think companies are reassessing where they're going to place their bets." Roberts said that late last year, several manufacturers delayed some service chain-related projects until this year. "And we're still seeing some reluctance," he added, as they push projects back until later in the year.
He said he's looking forward to seeing what kinds of companies send people to the WCM Conference this year, and which stay home. That will be a signal to him regarding which companies are still investing in the future and which are simply in defensive mode, trying to survive. That, in turn, will be a signal of which companies are likely to emerge from the downturn in the best shape.
"What we are seeing is these are the kinds of projects that tend to stay alive," Roberts added. Investments in customer-facing processes such as service and warranty tend to have an amplified impact when they take place at the bottom of the cycle. "Things that positively affect the cost of goods sold, the cost of quality, these are the things that seem to be staying on the docket. So we do expect to have a decent year in the supply chain area."
Analytics Becomes Optimization
Roberts said the SAS workshop will be aimed at the middle to advanced level -- at warranty professionals that already understand the basics of warranty reporting and data analysis. This workshop can serve as an introduction to the concept of how analytics can help a company not only predict but also plan for the future.
"I think analytics has become a watered-down term over the past couple of years," Roberts said. "I think optimization is an interesting way to describe how we want to help organizations with the various disciplines."
Roberts said some companies already "get it," but many still do not. "There are still a lot of organizations which aren't very far through the evolution of applying and leveraging the data that is created through their processes. So they may feel that they're very far away from it. But we can introduce them to some small steps that have an impact, and then take them further."
Incredibly, Fulcrum Analytics is also coming off a record year, with sales up by 25% in 2008. Scott Morrison, the company's executive vice president, said that happened not so much in spite of the recession as it did because of the recession. Plain and simple, the kinds of optimization projects that companies like SAS and Fulcrum can help companies launch are more valuable when sales are falling and worries are rising.
"We're an optimization company," Morrison said. "We help people make more profit and spend less money. So we're in a sweet spot in a recession." And even with the deterioration late in the year, he said 2008 was Fulcrum's biggest year for growth in its 15-year history. "We're adding multiple clients every quarter. We've been growing our technology staff. We've been growing our analytics staff. And we've been growing our marketing operations staff."
During the Fulcrum workshop, which is entitled "Service Contract Risk Management: Risk Structure Options and Their Visible and Hidden Costs," Morrison said he and company president Paul Swenson plan to dive right into this concept, with Morrison talking more about the marketing benefits and Swenson talking more about the financial benefits.
Marketing During a Downturn
"Depending on the interest of the people in the room, we also may want to come at this from the consumer and buyer perspective," he said, "and talk about the changing market conditions. Marketing is going to have to be very different from now on if you want to keep a healthy book."
He said that for certain products such as major appliances and primary vehicles that are "further up the necessity ladder," some of his clients are seeing higher attachment rates, even during the difficult market conditions of December and January. And then, within the electronics space, with products such as the family's primary television, the need to minimize risk and repair cost seems to be making a service contract purchase more likely, he said. But he said he's also seeing consumers backing away from buying service contracts for less vital electronics and appliances, and he's seeing them try to save money by switching to shorter-term contracts.
"We're seeing bigger changes that we have in years," he said. "I just think we have to be smarter about where you want to make your marketing investments." For instance, he said it may be worth investing more money on consumers that are likely to want to cover multiple products. It might also be valuable to test some discounts, he said, to see what effect they have on attachment rates.
Another big change Morrison said he's seen in the past few months has to do with the elevated interest level of senior management, "like there's never been before." Perhaps because product sales are down, and yet service profits remain healthy, these senior managers lately seem much more interested in understanding all the moving parts. And they're backing it up by shifting people from other areas into service plans, for instance by assigning marketing people to the programs where there was little marketing before.
But it's not just a shift from products to service that Morrison welcomes. It's also a shift to the aftermarket, and the development of an infrastructure to support that. Morrison said he believes the marketing database that OEMs are now building to support their service contract sales could also be turned towards the sale of accessories and consumables. It's simply a matter of staying connected to their end user customers and retailers or dealers.
Risk Options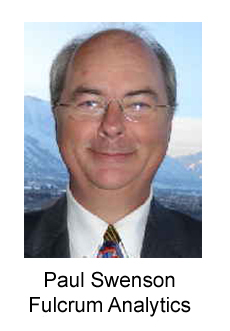 Paul Swenson, the president of Fulcrum Analytics, is going to focus on how to structure a service contract operation -- for instance whether a manufacturer or retailer should do it themselves or whether it would be better to bring in a third party administrator and/or an insurance underwriter for assistance.
"One of the things we have found as we're dealing with OEMs and some retail partners is they don't really understand risk options," Swenson said. "And those who have entered into risk agreements really didn't know very much when they entered into them. So they're finding a whole bunch of costs -- some of which they know and some of which are hidden.
"And when we start to work with them and talk with them, they discover all sorts of new information that would have changed the way they structured and paid for their risk in the first place. Just last week, we visited a potential OEM partner that's very interested in working with us. And at the close of this meeting, the program manager asked us, 'Where were you either months ago?' They had just signed a new risk agreement eight months ago. But thankfully, it has a one-year term. So we're right on time," he said, for the renegotiation.
Some of the newest manufacturer service contract programs, he said, were launched without much data to back them up. Relationships were created, costs were paid, and prices were decided in some cases without much research, because there weren't many other options. But now there are companies such as Fulcrum that specialize in making existing programs better.
Not As Risky As Before?
"I think there's an evolution going on in the optimization of service contract programs," he said. "Now, as the risks have become more known to both the OEMs and the carriers, it calls for a different risk structure and different risk pricing, because for many of these programs, it's not as risky as it used to be." Or to be more specific, the risks are much better quantified now. Swenson said that for some products, he's now got 28 years of claims data to work with, and in numerous other cases he has 12 to 15 years of loss cost data to turn to for answers.
This, he said, changes the main reasons for an OEM to work with a carrier. "It's no longer that they're afraid of the risk, if you will. It's more for other considerations such as income recognition or compliance and regulatory, where I think carriers can still play a very important role," Swenson said.
On the question of income recognition, OEMs will have to ask themselves if they want to carry the risk on their own balance sheets, if they have the proper controls in place to do that, and if they can correctly manage the process of initially deferring and gradually recognizing revenue. If all the answers are yes, the OEM might get higher margins on their own than if they worked with a carrier. But if one of the answers is no or maybe, a carrier might be a better option.
A related question is whether the OEM is ready or able to use analytics to recognize revenue using anything but the straight line method. Products rarely fail at the same rate every year as they age, yet that is the pace at which service contract revenue must be recognized if there's no more accurate method available. If an OEM is able to tackle the data analytics task, they might be able to better match revenue to actual costs. But Swenson said there are two or three carriers out there that are already experts in the field of analytics.
On the question of compliance, there are 51 regulatory puzzles to solve in the U.S. and a dozen more in Canada, because service contracts are regulated (or not) at the state or provincial level. It's complicated enough for electronics and appliances. But then the different rules for marine and automotive coverage adds another layer of complexity, as does accidental damage protection and other recent innovations. Knowing how is a priceless skill, which is part of the value of working with the right carrier.
Hidden Costs of Service Contracts
These are among the "hidden costs" that Swenson and Morrison said they plan to discuss in detail at their workshop. "One of the things that Scott and I do is to explain why it's important to break down a service contract program into about 14 elements," Swenson said. "Then we work with that OEM on their core competencies in each of those 14 areas. What do they have that can be leveraged? And if they are short in some -- which they always will be -- then in which of those 14 areas should they go with a TPA or a carrier?"
In other words, it may not always be about risk or reward. Sometimes, it comes down to what a company is good at, and what it makes more sense to find a partner to do. And an understanding of all the moving parts is essential in either case, because even those who elect to work with a TPA or an underwriter will have to understand what's happening. As manufacturers and retailers come to rely more heavily on service and aftermarket sales, it will become all the more important for them to know not only where they're headed, but what's the best route to take.