February 16, 2012
Warranty Workshops:
Before the upcoming WCM Conference begins, warranty professionals have an opportunity to learn from the experts about topics such as text mining, fraud detection, risk management, supplier relationships, and reliability engineering.
The day before the main Warranty Chain Management Conference opens next month in Orlando, warranty professionals have a chance to attend any of five different workshops, on topics ranging from warranty cost-cutting to extended warranty risk management.
With the delay of training options to be offered by the Institute of Warranty Chain Management and the scarcity of how-to courses offered elsewhere on the topic of warranty management, these workshops provide an ideal opportunity to meet the experts and take a much deeper dive into subjects than the regular conference format allows.
Tuition for each workshop is priced at $395 in addition to the main conference registration fee, though tickets to both a morning and an afternoon workshop can be purchased together for $700.
The two workshops scheduled for the morning of Tuesday, March 6th, from 9am to 12pm, are:
"OEM/Supplier: Optimizing the Relationship," by Paul Wojcicki, partner, Segal McCambridge Singer & Mahoney Ltd., and Kevork Yacoubian, director of warranty operations, Volvo Powertrain,

and

"Fraud Detection and Quality Improvements Through Text and Data Mining," by David Froning, product manager for warranty solutions, Christer Bodell, warranty solutions architect, and Josh Becker, quality solutions architect, all from SAS Institute Inc.
The three workshops scheduled for the afternoon of Tuesday, March 6th, from 1 to 4pm, are:
"Service Contract and Warranty Risk Management: It's Time to Modernize," by Paul Swenson, president of warranty solutions, and Daniel Adelsberg, director of warranty analytics, both from Fulcrum Analytics Inc.,

"Five Ways to Reduce Warranty Costs," by Fred Schenkelberg, owner, FMS Reliability,

and

"Data and Text Analytics for Assessing Key Drivers of Repair Costs and Benefits of Extended Warranty," by Sergei Ananyan, CEO, Megaputer Intelligence Inc.
OEM-Supplier Relations
The OEM/Supplier workshop will feature both an attorney who has worked very closely with multiple OEMs, and a warranty manager who works for a truck engine and transmission supplier.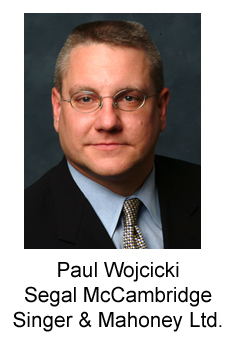 Paul Wojcicki, the attorney, said the focus of this particular workshop will be on the larger, more critical suppliers -- "those that are not as easy to replace," he said.
In those cases, he suggested, the OEM-supplier relationship typically ends up being more like a partnership, because one can't do without the other.
"So we're looking at that," Wojcicki said, "and asking what are the factors that are important to maintain a strong, healthy relationship between OEM and supplier? Better than that, what steps can you take to maximize that relationship so it really does work for both parties?"
For decades, Wojcicki has been an attorney focused on product liability and warranty litigation in the automotive, heavy truck, and recreational vehicle industries. Five years ago, he began speaking at the annual Warranty Chain Management conferences about the many ways he's found for manufacturers to reduce misunderstandings and avoid litigation by rewriting the terms and conditions of their warranties to be more clear and explicit about what they do and don't cover.
"As I like to put it, I spent the bulk of my first 20 years fighting for clients in court," he said. "Now I'm trying to help keep clients out of court."
Warranty and the Law
Wojcicki first detailed some of that case history during the 2007 Warranty Chain Management Conference in Tampa, when he was part of a panel discussion entitled "Warranty and the Law." And he detailed not only the monetary impact of all those breach of warranty lawsuits, but also their impact upon customer satisfaction.
In terms of the OEM-supplier relationship, Wojcicki said this 2012 workshop will focus on three key concepts: fairness, balance, and flexibility. The relationship must provide mutual benefits to both parties, or it will not last. And it must be able to adapt to changing conditions.
"It's more of a relationship than just buyer-seller," he said. "So the key is open communications, being able to ask questions, being able to get a forthright response, and being able to make adjustments in the relationship as you go.
"We're going to spend a lot of time talking about agreements. And one of the big points we're going to make is to take them seriously. Don't just enter into an agreement, be happy you got the deal done, throw it in a file cabinet, and never refer back to it. Maintain the agreement as a vibrant source of guidance and a framework within the relationship. Make adjustments to it when you need to. But keep it in play so you have that reference point as the relationship evolves," Wojcicki added.
Last year, Wojcicki joined the board of the Institute for Warranty Chain Management, where he was given the task of ramping up the group's training efforts. Volvo Powertrain, which we wrote about in last week's newsletter, had requested some on-site training from the IWCM.
Warranty 101
And so, in September 2011, Wojcicki travelled from his base in Chicago to Volvo Powertrain's offices in Hagerstown, Maryland, to present a training course known officially as Warranty Fundamentals, and also more simply as Warranty 101.
"They were also having their global warranty meeting," Wojcicki said. "So they had people in from all over the place." In the morning he met with them to ask what services they thought the IWCM should provide. "And then in the afternoon I put on this presentation for people who were involved in the business of warranty administration."
It was there that he said he met Kev Yacoubian, who helped steer Volvo Powertrain through the IWCM's Warranty Management Capability Maturity Model last summer, and Jonathan Robinson, Volvo Powertrain's warranty recovery manager, who was originally scheduled to co-present with Wojcicki.
Volvo Powertrain is in a unique position, because while it is a supplier to an OEM (Volvo Trucks North America), it's also owned by that very same OEM. All of Volvo's D11, D13, and D16 truck engines are designed and manufactured at that Hagerstown facility. So the bonds are stronger than a mere partnership -- they're family. Yet many of the problems are the same.
Wojcicki noted, however, that the scope of the workshop will not be limited to just trucks, or just automotive. "We've tried to look at it from the manufacturing end of things at large," he said. "And certainly, when you're talking about the basic principles that we are, I think you can adapt them from industry to industry. We think we can offer some broader insight into the relationships generally, some things you should look out for, and a frame of mind or a frame of reference to go into the relationships with."
Wojcicki suggests that people involved with purchasing and the set-up of supplier contracts, especially those in the legal department, are the prime targets for this workshop. But also, people who are involved with warranty cost sharing, supplier recovery, and warranty investigations will also benefit, he said.
Fraud Detection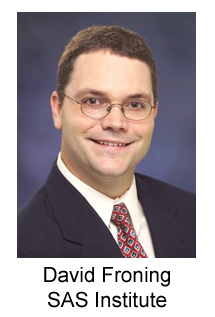 The fraud detection workshop, according to conference organizers, will highlight the use of text and data mining across the warranty chain. The three experts from SAS will present best practices on how to create a foundation for understanding customers' experiences by integrating external data sources such as enthusiast blogs, government reporting sites, and review sites with internal data sources such as call center logs, warranty claims, and production information.
Studies by the Aberdeen Group, IDC Manufacturing Insights, and others have found that analytic tools are key differentiators between service organizations that perform well and those that don't. In fact, at the conference itself, IDC Manufacturing Insights will preview a new study that catalogs the vendors active in the warranty analytics industry, which can serve as a shopping guide for warranty professionals interested in the solutions.
David Froning, SAS' product manager for warranty solutions, said that although many organizations are still using manual analytical processes, more and more are beginning to entertain the idea of using automated analytics.
"There's always some resistance," he said, "because problem solvers are already too busy and they don't think they'll have time to deal with more issues. It takes a while for them to realize that automated analytics actually increase problem solving throughput, allowing them to solve more issues with the same resources."
Froning added that he thought IDC's Warranty Management Capability Maturity Model has helped put a greater focus on the importance of analytics. "They've made it clear that real analytics are an important component of organizational maturity," he added.
At the workshop, case studies will show how mining techniques have been applied to data and text to more accurately detect suspicious claims, provide early warning of product issues, define issues for root-cause analysis, and understand customers' issues and preferences.
Afternoon Workshop Schedule
After an hour break, three more warranty workshops will convene for the afternoon. One is about service contracts and extended warranties. One is about warranty and reliability. And one is a different take on text and data mining.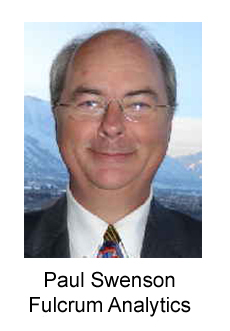 The service contract workshop will be hosted by Paul Swenson, the president of warranty solutions at Fulcrum Analytics Inc., and his trusted kemo sabe Daniel Adelsberg, Fulcrum's director of warranty analytics.
Swenson, who has been a presenter at every WCM conference since they began in 2005, has an extensive amount of experience working for retailers, manufacturers, administrators, and underwriters involved in the extended warranty industry. In addition to this workshop on the opening day, he will lead several panel discussions during the second and third days of the conference, which we shall detail in the next few newsletters.
Risk Management
This workshop, he said, is all about risk management, which according to Investopia is defined as the process of identification, analysis and either acceptance or mitigation of uncertainty in investment decision-making. However, Swenson adds, particularly when it comes to warranty and service contracts, there's more than one part to that process.
There's both an art and a science of risk management, he said. The art comes from knowing the business. And the science comes from knowing how to handle the data. With product warranty and extended warranty, you need to know both the art and the science, or you can come up with some absurdly erroneous conclusions.
"When you take a look at the history of service contracts, it's really the history of service contract risk management. So we're going to focus quite a lot on service contract risk management, but also some techniques that are very applicable to limited warranty risk management as well," he said.
Swenson said that during the early days of service contracts, not much was known about the risk. And because many retailers and manufacturers outsourced their service contract programs to third party administrators and underwriters, they continued to know little about the risk. In particular, they knew little about claims cost, which Swenson called "the single most important data set for their program."
Controlling Risk
But even some of the internal programs aren't using the right set of analytical tools, he added, so they also don't have an accurate picture of their risk. This workshop, he said, is designed to help the people involved in both outsourced and internal service contract programs to take control of their risk.
"That's really the message we're trying to get across to those who will attend the tutorial: your risk can be known and controlled," Swenson said. "And, if you outsource your risk, you should know more about your risk than your carrier or your auditor."
In addition, once the managers understand the risk, they can derive significant additional profits, Swenson said, through price optimization, program expansion, renewals, and age caps. All of those items also affect customer satisfaction and brand loyalty, he said, which in turn drive repeat purchases and word of mouth.
For manufacturers, Swenson noted, there is also the value of analyzing service contract claims data as an extension of product warranty data. It results in a much more complete and lengthy picture of the customer experience, not only for the first year or two covered by the product warranty but for the additional years covered by the service contract.
Arts and Sciences
"We've found that we have done a much better job of forecasting service contract risk when we also have access to the limited warranty data," Swenson said. "And then we put the two together and bring what we refer to as art and science to the claim analysis and the risk management."
The art, he said, is an understanding of the industry and the business, so that changes in technology and historical data are interpreted correctly. For instance, with passenger cars, understanding the difference between carburetors and fuel injection, or the impact of changing suppliers.
The science side of it has more to do with correctly segmenting and preparing the data to be analyzed. Warranty data is rarely flawless. Also, he notes, even if it is in good shape, the traditional actuarial methods used for loss cost analysis in property and casualty insurance or life insurance don't work particularly well with warranty or service contract data.
"Our suggestion is that the analysts who perform this work must be students of the business, or large errors are going to be made in their analysis," he said. "It's the combination of the art -- or understanding the business itself -- and then the science, in bringing in the right quantitative modeling methods to bear, are both necessary for accurate forecasts."
The bottom line, Swenson said, is that an inaccurate analysis of loss cost leads to an incorrect prediction of profitability, which in turn causes a program operator to set prices either too high or too low. If they're too high, more consumers will avoid buying service contracts, and if they're too low, the impact of future repair costs upon profitability will be severe.
Swenson said the workshop is relevant across multiple industries, including consumer electronics, appliances, power sports, automotive, and outdoor power equipment. In terms of job description, the strongest appeal of this workshop is to those in finance or marketing, and those engaged in service provision and/or aftermarket sales. And of course, anybody engaged in warranty analytics is likely to pick up some pointers too, he added.
Reliability Engineering
There's always been a linear relationship between warranty cost and customer satisfaction. If you tighten up warranty policies and deny a lot of claims, your cost will go down but so will your customer satisfaction levels. And if you pay every claim with no questions asked and give free donuts to every customer too, your costs will skyrocket.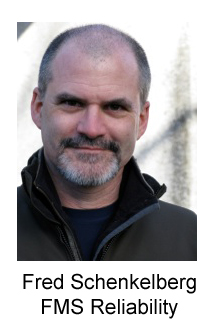 It doesn't have to be that way. In his afternoon workshop, Fred Schenkelberg, the owner of FMS Reliability, will detail five ways to cut warranty costs without reducing customer satisfaction levels.
Schenkelberg said among the ways to reduce warranty costs are 1) to make a better product, 2) to get better suppliers, 3) to better understand how the product is used, 4) to do a better job of predicting failure rates, and 5) to improve failure analysis after a claim has been made.
"The overall arch is looking at reliability," he said, "not just as warranty returns -- that's sort of the end product -- but by looking at the design, the manufacturing, the supply chain, and at the product itself. How does that all fit together so that you achieve the reliability or the warranty numbers that you're looking for?"
Measuring HP's Warranty Cost
More than a decade ago, Schenkelberg was given the task of measuring and quantifying the worldwide warranty cost of his employer at the time, Hewlett-Packard Co. Some 40 different HP business units had 40 different ways of measuring product reliability and counting warranty cost. And then he did it again when HP merged with Compaq Computer Corp. in 2002, bringing with them ten more ways to measure warranty cost and product reliability.
Long before there was such a thing as a Warranty Management Capability Maturity Model self-assessment process, Schenkelberg said he was referencing some of the techniques contained in a 1979 book by Philip B. Crosby called "Quality Is Free: The Art of Making Quality Certain." That book, still in print, continues to serve as a valuable tool, he said.
Since leaving HP in 2004, Schenkelberg said he's worked on at least 130 additional warranty and reliability assessment projects as an independent consultant. It's from those results that he said he will pull together some best practices and suggested action items for the attendees of his workshop to take away with them.
"It's been everything from medical device companies to aircraft companies to high-tech companies," he said. "And it's been used in a variety of ways." Some clients send him out to their suppliers, to help those suppliers benchmark themselves. Others want him to come in and talk to the staff about the concept of reliability engineering itself.
This workshop, he said, will be relevant across multiple industries. But it will appeal primarily to those who are in field service or customer relations who are genuinely looking for ways to increase product reliability and decrease product warranty costs -- "the people who are genuinely interested in learning how to put themselves out of business."
Schenkelberg says it that way because sometimes he runs into people whose livelihood depends upon an abundance of defects -- a warranty version of the Munchausen syndrome. "Because they have so many people they get the free car and the parking spot," he said. "The last thing they want to do is decrease the need for their organization."
Data and Text Analytics
The third workshop of the afternoon will detail a different approach to text and data mining, but will also explain the power and value of the techniques with a series of case studies.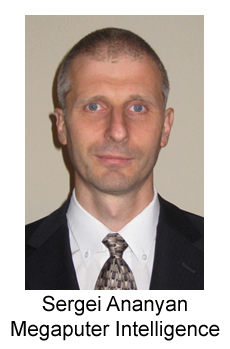 Sergei Ananyan, CEO of Megaputer Intelligence Inc., will explain how his company's PolyAnalyst analytical system has helped companies answer questions that couldn't be answered by traditional warranty data alone.
One project concerned a garbage truck manufacturer that was facing a competing bid from another manufacturer. The competition included 10-year service contracts in its bid. The client wanted to know if the manufacturer could match that. Therefore, the manufacturer needed to know the projected cost of fixing its trucks in years three through 10, after their product warranty ran out. And that was data they didn't have.
Data in Disarray
So the truck manufacturer asked to see the customer's own repair data. But those repair notes, written by the customer's in-house mechanics, were in disarray, Ananyan said. So his firm was brought in to analyze both the free-form text and the data, and come up with a cost figure for ten full years of warranty coverage.
First they had to figure out what all the words meant, so they could map them to the correct cost items. And that was almost a project in itself. Says Ananyan, "One of the most costly and frequent repairs was the torque rod. Some mechanics called it a torque rod. Others called it a torque shaft. And some would say the torque rod is being replaced, while others said the torque rod was bad. And that's all they would say."
After the true meaning of all those phrases were deciphered using Megaputer's text mining software, they could make a list of the key drivers of warranty cost, and they could estimate the cost of 10-year warranties. And after the truck manufacturer matched the competition's warranty offer, it kept the contract.
Another case study Ananyan will detail concerns an insurance company that asked Megaputer to calculate typical post-warranty repair costs for passenger cars. In that case, Megaputer turned to a safety complaint database maintained by the National Highway Traffic Safety Administration's Office of Defects Investigation.
Spam Filters Needed
Ananyan said that database logs something on the order of a million complaints a year. "But the quality of data is awful, even compared to mechanic's notes," he said. The database contains everything from sarcastic political rants about auto company bailouts to angry pre-literate screeds against specific manufacturers.
"The text is very dirty," he suggested. "Some records are totally irrelevant. Other times they record the same problem ten times. So we had to normalize this."
Once the data had been cleansed, Megaputer was able to use it to predict the frequency of specific repairs. "We also are using some advanced mathematics, so we can identify that certain issues are going to be a real problem, even early in the game, when the count is not too high, by just looking at how it accumulates," he said.
Ananyan said the final report to the insurance company made several predictions about specific models. A few weeks after Megaputer made its presentation, one of the manufacturers issued a recall covering one of the exact problems it cited: faulty fuel tanks.
"We found that we were able to predict upcoming problems," Ananyan said. "We had some false positives, but if we exclude these, we were able to predict upcoming problems six to 12 months earlier than the Department of Transportation."
IWCM Annual Meeting
Immediately following the workshops, the IWCM is holding its annual meeting from 4:30 to 5:30pm in a room on the second floor of the Florida Hotel & Conference Center, where the main conference is being held. Besides elections to fill vacancies on the IWCM board, the meeting agenda is also likely to include progress with training efforts and with the maturity model.
Shortly after the conclusion of the IWCM's annual meeting, beginning at 7pm, the conference organizers are hosting a welcome reception in the hotel. That reception is sponsored by SAS Institute. And then there also will be a Wednesday night reception, sponsored by Fulcrum Analytics.
Free donuts are expected at both receptions. In addition, these networking events will serve as further opportunities to meet with the experts and discuss some of the topics covered in their workshops.