February 20, 2014
Manufacturer's Warranty Conference:
More than anything, the WCM Conference is a place for manufacturers to meet and talk about problems and projects -- to see what everyone else is up to. Beginners learn from experts, and the experts learn from each other.
Warranty professionals working for automotive and heavy equipment manufacturers are both attending and presenting at the Warranty Chain Management Conference next month in San Diego.
Some are just beginning to assess their own warranty management systems and look for upgrades, while others are close to completing automation and transformation projects that began six or seven years ago.
The manufacturing track kicks off on Wednesday morning, March 12, from 10:45am to 12:30pm, when Sheila Cardines, global warranty process owner at Caterpillar Inc., outlines part three of her continuing story, "Executive Presentation: Conclusion of the Transformation Journey: Sustainment Risk Models."
It continues on Wednesday after lunch, with two tracks including manufacturers who are at different points on their own journeys. From 2:40 to 3:15pm, Joe Vergeldedios, the regional field service manager for Utility Trailer Manufacturing Co., and Roshan Pinto, director of service operations for Tavant Technologies, will outline the beginning of their transformation project with a presentation entitled, "Plans, Trailers and Automation: Making Warranty Work for the Brand Where Trailers Come First."
Global Warranty Systems
Meanwhile, in another room, two top manufacturers will talk about their increasingly international journeys. From 2:05 to 2:40pm, Frank Kozlowski, the technical analyst for warranty in the Kohler Co. Engine Division, presents "Globalization of a Warranty System," which will be followed from 2:40 to 3:15pm by "Your Next Warranty System," to be presented by Michael Roberts, the Global ONE Warranty Solution business lead at Ford Motor Co.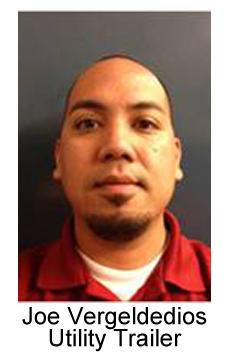 This year's WCM provides an opportunity to see both newcomers and veterans talk about their manufacturer's warranty transaction processing systems. At last year's event, also held in San Diego, Joe Vergeldedios from Utility Trailer made his first visit, just as the company was launching an effort to replace its existing warranty management system with something more modern.
"Our old system is homegrown," Vergeldedios said. "It's been patched together. It's such an old system that it's not even supported any more. It was a good fit at the beginning, but now that our trailer sales have grown exponentially, it's becoming quite outdated. And it's becoming cumbersome to pull the information we need from it."
He said Utility Trailer is a fourth-generation family-owned business which just turned 100 years old this month. Back in February 1914, the two founding brothers E.W. Bennett and H.C. Bennett started out making trailers for hauling cotton, later turning to production of trailers used to haul wire around the battlefields of World War I.
Nowadays, it makes flatbeds, refrigerated trailers, and many other types of cargo truck trailers, all backed with a five-year warranty. It has two plants in Virginia, one in Utah, one in Arkansas, and one in Alabama, with a headquarters just east of Los Angeles.
Returning to WCM
Early last year, Utility Trailer began searching for a new approach to warranty, looking to upgrade its capabilities. Vergeldedios said he attended WCM 2013 specifically to see what was available. His first stop was the exhibition booth of Tavant, which he'd already come across while doing his research. "We already knew of Tavant prior to finding out about the conference, so it was a pleasant coincidence that the two [Tavant & WCM] were linked," he said.
Vergeldedios said Utility Trailer has about a hundred dealerships, many of them also family-owned businesses, with which the company's relationships also go way back. So one of the biggest challenges he sees for the new warranty system to overcome is the informal nature of many of the transactions and the generous amount of goodwill extended to dealers and customers.
"We don't necessarily take it as a black-and-white warranty -- should we pay this; should we pay that?" he said. "What we do and what we need a well-designed system to do is to be able to harvest that information from the field and correlate it with engineering to be able to produce a better trailer in the future."
So it's not just about automating the warranty transaction and paying the claims. Most of the value Vergeldedios said he expects to get from the new system comes from warranty data analysis, and finding use for the data in both the engineering and service departments.
"It's what to do with that information," he said. "Is it something we could use to improve the process, improve the trailer, improve the company as a whole?" For instance, engineers could quickly figure out what percentage of wiring harnesses fail in the first month of service, and what could be done to reduce that number. Pulling that data manually from the current system is not so quick or easy.
Also, if a trailer needs warranty work but there's no authorized dealer nearby, Utility Trailer would like to be able to create a "transient warranty" that temporarily authorizes a repair shop. Doing that now is time-consuming.
TREAD Act Reporting
Vergeldedios said another welcome improvement will be help with the task of filing quarterly reports with the National Highway Traffic Safety Administration, whose Early Warning Reporting system requires all trailer manufacturers to report the number of warranty claims, accidents and consumer complaints they receive, among other metrics.
"From what we've seen in the demos, Tavant has a module to capture the reporting structure of NHTSA," he said. "We could benefit from a system that would standardize that operation, and automatically populate those production numbers for that quarter."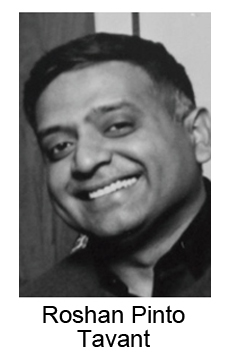 Roshan Pinto, the director of service operations for Tavant Technologies, noted that Utility Trailer also shares a lot of accounts with Thermo King, the unit of Ingersoll Rand that manufactures the refrigeration units used in many truck trailers. And Thermo King is also using the Tavant warranty platform.
In the trucking industry, it's customary for each manufacturer to issue a separate warranty to the end user. So if there's an engine problem, a refrigeration problem, or a problem with the brake lights, it will involve different companies with different warranties. But in this instance, it could be a little easier for each dealer, since they would be entering their data on similar systems, at least for Utility Trailer and Thermo King claims.
Sharing Best Practices
Pinto also noted that it's not all about the computers and the technology. Part of the value Tavant brings to a new customer such as Utility Trailer is the wealth of experience gained from earlier implementations at other companies. They know what to look for, what to avoid doing, and what generally works best. And they're generally willing to share their stories.
"Part of the process at WCM," he said, "is for everyone to meet, and to discuss how the knowledge-sharing can actually take place. We're hoping to bring value above and beyond just the technical aspect of this, which I believe will make the relationships more long-lasting and fruitful."
Then there are several manufacturers who are multiple years into their own warranty improvement projects, for which they began to visit WCM conferences six or seven years ago to find out what other manufacturers were doing.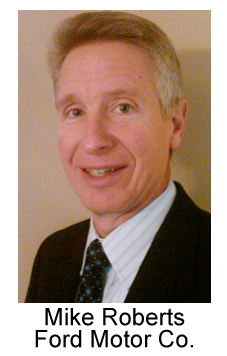 On Wednesday, from 2:40 to 3:15pm, Michael Roberts, the Global ONE Warranty Solution business lead at Ford Motor Co., delivers a presentation he entitled, "Your Next Warranty System."
Nominally, it's about Ford's next warranty system, which is called the ONE Warranty Solution, in keeping with the "ONE FORD" strategic plan unveiled several years ago by top corporate management.
"It will replace a lot of different legacy systems we have today," Roberts said of the new solution. "So it will be one system that will roll out to all of our dealers globally, and will be their claim preparation and claim processing system. It will accommodate what we call prior approval -- getting the authorization to do the repair before you do it. And it will do part return, and all the internal functions of claim adjudication, getting people involved in manually assessing a claim, if required, and all the accounting and reporting functions."
Teaching & Learning
But Roberts added that his presentation is also intended to help guide other manufacturers who might be in the audience, and who are wondering what they should do next to get more value out of their warranty management systems and processes. In other words, he's looking to pass on what he's learned since he was one of the people attending their first WCM event.
"What I want to share with the group," he said, "are seven different suggestions I have for what you could do to improve any warranty system, no matter what kind you have. Our project has incorporated all of these to one degree or another."
For example, he said he will encourage warranty professionals to sit down with the people who manually adjudicate claims, and the people who audit the dealerships, to see what steps they routinely take that could be automated and built into the system. That's what Ford did, and now there are a whole range of somewhat complex tasks that have been built into the new system.
Roberts said he's been involved with warranty for about half of the 32 years he's spent with Ford. "And I've been leading this project for the last seven years," he added.
Internally, many of the pieces of the new ONE Warranty Solution have already been put in place, he said, such as the business rules engine that automates many of the steps that used to be performed manually. What's still to come are the new dealer-facing and customer-facing parts of the system. That part of the process begins at the end of 2014, and will continue to roll out globally over the next three years.
One of the main reasons Roberts said he continues to go to WCM conferences is to network with his peers, to see what they're doing, and what best practices they advise. "And then you can pick up the phone and talk with them," he said.
Networking Is Number One
"When I fill out my travel request, networking is number one," Roberts added. "It's the different people that I would meet at these things." And it's the presentations that they give, which have helped Roberts decide what to make part of his own project. "You only get that information by going to these types of conferences," he said.
Roberts said he is returning to WCM this year specifically so he can check in with other companies that also are rolling out global warranty systems. And in fact, he's speaking in the middle of an after-lunch session that kicks off with AIG Warranty president Jim Mostofi and vice president Dan Tafel talking about "The Structure of Global Warranty Programs," and then moves on to Frank Kozlowski, the technical analyst for warranty in the Kohler Co. Engine Division, talking about "The Globalization of a Warranty System."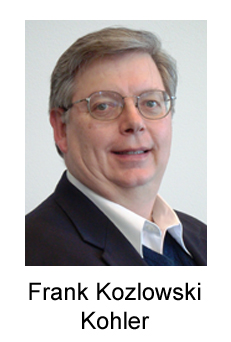 Kozlowski said he has made presentations at several previous WCM Conferences. But this year, he has some news concerning an effort by Kohler to expand its warranty system to cover not only the U.S. and Canada, but also Europe and Asia. He plans to report this year on the beginning of that global expansion effort, and then to follow up next year as the project is hopefully well on its way.
The Kohler Engine Division has plants in Italy; Slovakia; India; and China; and in North America in places such as Kohler, Wisconsin; Hattiesburg, Mississippi; and Mexico City. And then there's the Kitchen & Bath Division with an even larger international footprint. It's hard to believe, but company founder John Michael Kohler invented enamel-coated cast iron bathtubs back in 1883, and later invented the "Bubbler" style of arcing water fountains. And it still makes all kinds of sinks and faucets and other plumbing products.
Kozlowski's global project, however, is aimed only at the company's engines and generators. But that now includes the diesel engines of Lombardini S.r.l. that Kohler acquired in 2007, as well as the Kohler-YinXiang Ltd. joint venture the company launched that same year in China. Some of those business units' products are going to be imported back into the U.S., so the need for a global warranty system is now much more than merely an aspiration.
A Change in Culture
So far, as he maps out his journey, Kozlowski said he's been finding the same thing as many other manufacturers: that a globalization project requires a change in mindset more than merely a change in technology. "I touch a little bit on the tax and legal stuff," he said. But most of all it requires a change in culture -- a change in how manufacturers and dealers typically treat their customers in other countries.
Hint: we're very fortunate here in North America to expect and receive good customer service. Other countries have copious room for improvement. So before any of the technology is upgraded, Kohler will first have to export its benevolent approach towards taking care of the customer.
Kozlowski said he's been involved in warranty at Kohler for 33 years, and spent at least seven more years involved in warranty at another company before that. Back when he started, the Kohler warranty transaction processing system was a homegrown package being run off what was then called a minicomputer: an IBM System/34. "That was before the PC," he said.
It worked, and it was eventually replaced by an IBM AS/400-based system that worked a little better. And then in 2008, Kohler bought an Internet-based warranty package from Snap-on Business Solutions, formerly known as Active Web Services.
Around the same time, Kozlowski began attending the annual Warranty Chain Management Conferences, where he sat in on presentations from other manufacturers and stopped by all the vendor booths during the breaks.
"That's basically what WCM is all about: learning," he said. Even as a presenter, he said, where you're telling people about your own company's experiences, they're learning from you, and you're learning best practices from others. "I'm hoping that other people are going to come up to me and give me feedback on better ways of doing things, so I can learn from their experiences," he added.
Manufacturers go to WCM to gain information that helps them to do a better job, Kozlowski said. "I'll jump around from room to room, and I'm learning different ideas and different ways to accomplish the same thing. There's always somebody who can teach you a better way of doing things."
Caterpillar's Warranty Journey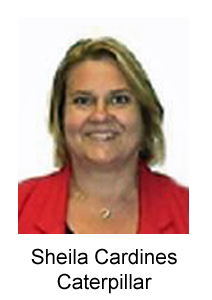 On Wednesday morning, from 10:45am to 12:30pm, Sheila Cardines, the global warranty process owner at Caterpillar Inc., will deliver a report on the conclusion of the company's warranty transformation journey.
At previous WCM Conferences, Cardines delivered reports about the beginning of this multi-year transformation journey in 2010, and the middle part of it in 2012.
She said she calls it a journey rather than a project because it is part of an ongoing and continuous effort to improve the warranty process, rather than a one-time project with a definite beginning and a definite end.
At each of those previous events, Cardines has always stressed the point that it's more about changing the people than it is about changing the technology. That's something she said she plans to reiterate at next month's WCM.
"I go back to my equation: R = Qs x A, where R, the results, are equal to the Quality of the solution, times the Acceptance by the people," she said. "I was going after results, and I certainly came up with a whole lot of quality solutions: analytics, new software, new processes, new policies, and a global perspective. But at the end of the day, none of that did anything unless I got the manufacturing side -- the people who pay the bills -- to agree with the changes, and the dealers and the customers to accept the changes in warranty."
Four years ago, Cardines told Warranty Week that one of her first steps was to seek the CEO's approval, so that she could be sure she had the highest levels of management on board. Then she helped to form a steering committee that would help her to remove some of the obstacles and roadblocks she would run into along the way.
Next, she began to recruit allies from within the organizations that would be most affected by the changes she was proposing. The first step was to paint a realistic and accurate picture of current conditions. The second step was to spotlight what needs improvement and what would be changed, as well as to acknowledge what works fine and what would be left as-is.
Because warranty touches so many parts of a company, this process requires lots of communications, whether it's meetings, conference calls, or webinars. But it actually saves time, Cardines said, because those allies soon become converts, and then the converts become missionaries in their own right. But it's this people management process that needs to be there right from the beginning.
Warranty Change Management
"If you don't incorporate the change management side of it right from the beginning, you're going to get to the end and you're going to wonder why it's not working," she said.
Cardines also said she learned years ago that you have to look at the entire warranty process from end to end, not just one part of it. Changes on the administrative or financial side can have unintended ramifications on the product and quality sides.
"And that process starts all the way back at the customers giving you input as to what they want changed on the product, whether it be product quality issues or new features, and it goes all the way through to supplier recovery," she said. "You must impact every area of that end-to-end process to get substantial results."
Another piece of advice she offers is to see what other companies are doing and have done. She did it back when she was starting out with her journey, benchmarking with other manufacturers and attending their presentations at WCM. In fact, years ago the folks from Caterpillar and Ford met at WCM and began trading ideas, something they no doubt will do again at this year's event.
"We certainly learned things from the companies we spoke to at the WCM Conference," she added. "If you're going there just to get out of work, you're making a big mistake. If you're going there to actually pick up some nuggets that you can come back and apply in your business, you've paid for that trip ten-fold."