| | | |
| --- | --- | --- |
| October 23, 2008 | | ISSN 1550-9214 |
Verizon's Extended Warranties:
Carrier to leverage monthly billing and longtime customer relationships in a bid to sell service plans for TVs, PCs and phones plugged into its networks.
The sale of extended warranties in the consumer electronics industry has been dominated by retailers for decades. But soon, telephone and cable television companies may make even more compelling offers to their "digital home" customers.
Leading the way is Verizon Communications, which has just launched its "Expert Care" suite of service plans to customers who plug their telephones, televisions, and personal computers into the company's networks. Priced from $5 to $20 per month, the service plans are positioned as an add-on to the monthly bills.
Working with Asurion's Warranty Corporation of America as administrator and AIG Warranty Services as underwriter, Verizon has put together an offering that borrows heavily from the way service plans are sold in the mobile phone handset and home warranty industries. From the wireless industry comes the idea of monthly billing, and from the home warranty industry comes the concept of a $75 fee per claim (thought it's usually less in the home warranty industry).
Phone, PC & TV Plans
The repair plans are priced according to the type of hardware attached to the network. The Verizon Telephone Protection Plan is $5 a month. The Verizon TV Protection Plan is $10 a month. And the Verizon PC Protection Plan is priced at $7 a month for one PC or $10 a month for multiple PCs.
The multiple PC and phone plans can be bundled into a Verizon Protection Pak priced at $12 a month. And the phone, TV and PC plans can be bought in a $20-a-month bundle called the Verizon Protection Pak Enhanced.
There's a Premium Technical Support plan priced at $15 a month that provides services for common software problems, and there's a Premium Onsite Support suite of installation and repair services that are provided in partnership with Circuit City's firedog team. Prices for those range from $100 to $250 per task.
There are numerous other charges and limitations in the terms and conditions that we'll get back to later, after a few words from Verizon.
Cliff Lee, spokesman for Verizon, said this latest offering is a logical outgrowth of the experience the company gained through selling mobile phone extended warranties with the help of Asurion. "It's not something that we're just getting into," he said. "If you look on the wireless side, we've had warranties on equipment that we've sold with Asurion. So we have some experience in this."
Market Credibility
Lee also said the company has carefully surveyed the market and is confident that Verizon has not only the ability but also the credibility to sell service plans in competition with the retailers, and increasingly, the manufacturers.
"I can tell you from our research and from our customer feedback that we recognized that there is some demand out there for this type of coverage that can be paid for on a monthly basis. So we knew there was a market for it. It was just coming up with the right plan and the right coverage," he said, working with its partners to do so.
The Warranty Corporation of America is the administrator in all 50 states, and AIG Warranty Services is the obligor in 47 of those states. In Florida, the obligor is AIG's New Hampshire Insurance Company. In Oklahoma the obligor is Verizon Corporate Services Group Inc. And in Wisconsin, the obligor is the Warranty Corporation of America itself. AIG's Illinois National Insurance Company is the underwriter in most states, but New Hampshire Insurance Company is the underwriter for at least eight of them.
All those names, however, are buried in the fine print. To the ultimate customer, these are "Verizon" service plans, sold to them by Verizon and included in the monthly bill they get from Verizon. That, we suspect, gives these plans a leg up on other new monthly service plan offerings such as Experian's GreenUmbrella.com service.
Trusted Service Provider
"People are looking to their trusted Internet service providers or their trusted telecommunications companies for some assistance and some coverage for the issues and problems they face every day, not only with their network connections but also with their equipment -- their PCs, TVs, and phones," Lee said.
"As you know, we don't sell TVs. We don't sell computers. And we don't sell phones. But they do connect to our network. So it becomes a natural extension of what we are and what we've done to provide this type of coverage and this type of assistance."
He added that he thinks trust will be a major factor. There's an image in the popular press of the pushy retail salesman who won't take no for an answer when it comes to extended warranties. Their incentive to push so hard, the theory goes, is the profits built into extended warranty prices, which they say are almost never a good value.
And while it's an open question whether any particular retailer will be in business three or five years from now, there's no question that Verizon will still be around. Through various mergers and breakups, Verizon is a direct descendant of Bell Atlantic, NYNEX, New York Telephone, the Bell System and of course AT&T, which was born in 1877 as the Bell Telephone Company. Hate them for all the money they made from renting rotary dial wall phones to us for a generation, but Ma Bell has been around longer than any of us.
Contrarians would point out that Verizon doesn't know much about televisions or computers, their failure rates or their repair costs. Then again, neither do the retailers who sell extended warranties but who then direct repair calls to a third party administrator. If Verizon were trying to do it all in-house, like Sears, it would be at a disadvantage compared to administrators that can do their own repairs and dispatch. However, it's working with WaCA and Asurion, which do know something about failure rates, pricing, state compliance, and all the other issues that could otherwise derail a new market entrant.
Verizon and its predecessors do know something about housecalls, however. At least for telephone equipment, the company has been able to "roll a truck" for about as long as there have been trucks. So it has the dispatch and billing aspects of the offering well under control. But still, TV repairs? Computer problems? The pizza delivery man might be a better choice than the phone company.
Circuit City Partnership
Lee insists Verizon and its partners are up to the job. Plus, Circuit City will provide its firedog services, priced anywhere from $100 to $250 per incident. Lee said they have more expertise with TVs and computers -- indeed they may have sold the equipment to the customer in the first place -- so it makes sense to partner with them.
But he noted that Verizon already provides premium technical support services of its own -- since last year for its high-speed DSL customers, and since just recently for its FiOS TV customers. So that's given the linemen some exposure to what they used to call customer premise equipment back in the days of twisted pair. And there are additional options for technical support via both phone calls and online chat services.
Lee notes that many other telecom and cable TV companies are already providing technical support to their customers. And at least in the wireless handset business, many carriers are also selling extended warranty plans. But are there any others selling service plans for TVs and PCS?
"This is really some new ground that's being opened up here for telecommunications companies," he said. "But remember, there's a tremendous convergence going on within the industry." Verizon is now providing TV programming through its FiOS service. Wireless handsets surf the Web and read email. iPhones are being used to program video recorders. PCs are watching YouTube. "It's getting to be one product in the mind of the consumer," Lee added.
"We're already in all those areas," Lee said. So getting into the provision of service plans for the end user equipment is a logical next step, he said. "Why not be there for your customers when they need you?"
Of course, retailers still have the first and best shot at selling an extended warranty. It's a bit ironic that Circuit City's firedog service is involved, because in some cases that would mean Circuit City failed to close the deal on the first try. And it's also somewhat ironic that the Warranty Corporation of America may be aiding and abetting a significant new competitor for some of those retailers who fail on the first try. But Verizon gets only the second shot -- not the first -- and it remains to be seen if its service is better, worse, or the same as the service WaCA would deliver through any of its retail clients.
"As far as taking business away from those companies, yeah, we hope to do that," Lee said. "We think there's promise for us in this business. We see a demand out there for it, and we already have that relationship with the customer. They know they can trust us. They've called on us for their network issues and their network problems, and we've resolved them to their satisfaction. If we haven't, then they've probably gone somewhere else for their service. But the vast majority of those customers that call on us for help, we've left satisfied. And they know they can trust us when we offer them a product like this. We've already got a foot in the door."
Lee said the concept of charging monthly for service plans is a natural fit for a telecom company such as Verizon because it is already sending monthly bills to its customers. Some customers get bundled bills for their TV, Internet, wireline and wireless services. "So it makes sense to provide customers with a warranty program that lets them just add that onto that monthly bill in their mailbox," he said. "It's just there, automatically, and you know how much it's going to be every month."
Do Not Spindle, Mutilate or Fold
One cannot underestimate the power of the monthly bill. Back in the 1980s, it was one of the keys to the success of early audiotext service, or interactive voice response services as they later came to be known. Calling a (900) number at a premium rate to hear the joke of the day, or a local 976- number to get horoscopes from the psychic hotline became a huge business 25 years ago, because the small companies that operated the services could depend on the big local phone company to do billing and collections. Don't want to pay for all your 976-DATE phone calls? Your phone would be shut off.
But at the same time, let's not overestimate the power of the monthly bill. With audiotext calls, the service was rendered, the bill arrived, and then the payment was made. With Verizon Expert Care, the bill arrives, the payment is made, and if required, the service will be rendered at some point in the future to a customer in good standing. If the monthly bill isn't paid, the service plan will be canceled, and claims will be refused. So one must pay the bill now to potentially receive service in the future.
And while we'd never call Verizon a utility company, back in the old days service plans were sold by electrical utilities and white goods manufacturers as a form of insurance against voltage spikes that might disable the appliances. You plug it in and we the electric company promises not to fry it. Back then, the plug in the wall provided the connectivity to the network and the monthly bill provided connectivity to the customer. It's these aspects -- the trust and the convenience of the monthly bill -- that outweigh the threat of nonpayment.
Lastly, there are numerous items buried in the terms and conditions that warrant mentioning. First, there is a 30-day waiting period before coverage commences, and pre-existing conditions are not covered. The service plan is attached to a single residential location and is not transferable, though the plan can be moved to another home along with the subscriber, as long as Verizon is the network provider at the new location. Customers with multiple residences must buy multiple plans for each location.
$75 Fee per Claim
Second, customers seeking repairs must pay a $75 fee per claim, much like how claims are handled by home warranty companies. In addition, the limit on all claims is $2,500 within any 12-month period. Verizon computes the cost for parts and labor, and keeps a record of them, even though the customer is not asked to pay. But once that $2,500 threshold is reached within a rolling 12-month period, the customer must pay for repairs or replacements themselves. Customers will, however, be told they've exhausted their allowance before the repair begins.
Then there are a handful of terms and conditions specific to each type of device. The telephone plan covers both single-line and dual-line phones, as well as Caller ID units. But multi-line key systems and PBXes are not covered, nor are headsets or phone cords. The phone plans are always replacements; never repairs. After a claim is submitted, the plan administrator will ship a new unit to the subscriber along with a box and return postage for the defective unit.
For TVs and computers, the larger units will be repaired on-site in the home while the smaller units must be shipped. The initial repair attempt for televisions larger than 32-inches measured diagonally will occur on-site. TVs smaller than 32-inches must be shipped to a designated address using packing materials and a pre-pair shipping label supplied by the plan administrator. Projection TV bulbs are not eligible for replacement until the customer has been a plan subscriber for at least nine months, and only one bulb claim is allowed per household.
The PC Protection Plan covers, quite literally, PCs only. It does not cover Apple computers. And it does not cover PCs that aren't running Windows. Monitors over 19-inches diagonal are not covered. Under the service plan (not the premium technical support option, see above), software problems are not covered.
Repair attempts for desktop PCs will first be attempted on-site. Laptop repairs will almost always involve shipping the unit away. Laptop batteries are not covered. Accidental damage is not covered. If the product cannot be repaired and must be replaced, the old unit becomes the administrator's property.
This Week's Warranty Week Headlines

Hyundai Motor profit tumbles 38% on strike & warranty provisions.
Bloomberg News, October 23, 2008
Warrantech signs two-year extended warranty deal with Airport Wireless and Techshowcase.
Press Release, October 23, 2008
Medical device company Encision Inc. reports lower warranty costs.
Press Release, October 23, 2008
Zencos Consulting's ZenGuard service to support SAS Warranty Analysis.
Press Release, October 22, 2008
A.M. Best to leave Consumer Insurance Services Ltd.'s rating unchanged at A- (Excellent).
Press Release, October 22, 2008



More Warranty Headlines below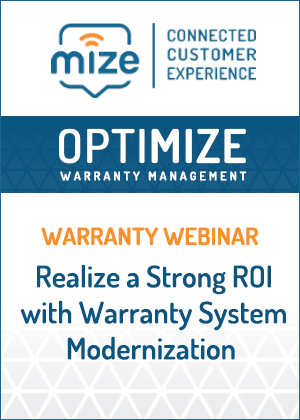 Warranty Headlines (cont'd)

Newspaper endorses a "no" vote on Arizona's Homeowners' Bill of Rights.
Tucson Citizen, October 21, 2008
Circuit City may close 150 stores to stave off bankruptcy filing before Christmas.
Associated Press, October 20, 2008
Darain Atkinson & Shawn Morris of US Fidelis join Automotive Warranty and Service Contract Assn.
Press Release, October 20, 2008
Pennsylvania attorney general files civil suit against America's Choice Protection Plans.
Press Release, October 17, 2008
Microsoft's "Apple Tax" comparison charts include price of AppleCare service plans.
Mac Observer, October 17, 2008



More Warranty Headlines below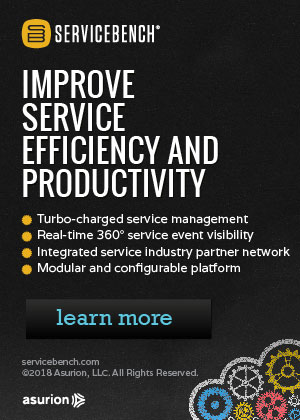 Warranty Headlines (cont'd)

Volvo Trucks North America details Fuelwatch: application that provides warranty analysis.
Fleet Owner, October 16, 2008
The Warranty Group's Rob Mancuso joins Chicago's One Hour Mentor Program.
This Week in Consumer Electronics, October 16, 2008
The subtle difference between a warranty and a guarantee.
Times of India, October 16, 2008
McCusker & Co. to supply extended warranty programs to American LED Technology.
Press Release, October 16, 2008
Global Warranty Group to license new 4CS iWarranty TPA edition for extended warranties.
Press Release, October 15, 2008



More Warranty Headlines below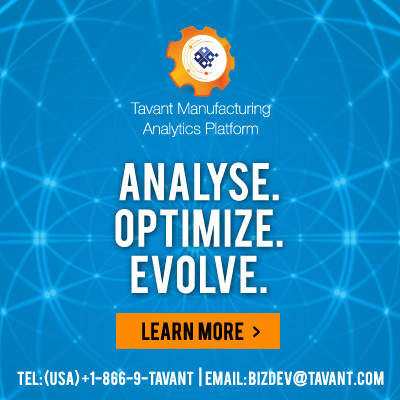 Warranty Headlines (cont'd)

Nissan recalls vehicles after getting several warranty reports of airbag warning lamps flashing.
Reuters, October 15, 2008
Apple adds liquid submersion indicators to new MacBooks to combat warranty fraud.
Apple Insider, October 15, 2008
HP to replace motherboards in Pavilion Slimline desktop computers affected by Nvidia defect.
Press Release, October 14, 2008



More Warranty Headlines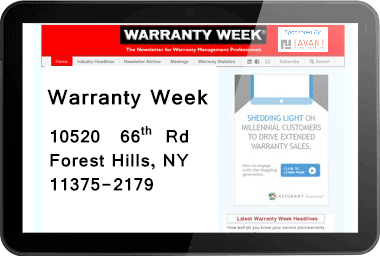 Sign up for a free subscription to Warranty Week: