| | | |
| --- | --- | --- |
| October 15, 2009 | | ISSN 1550-9214 |
Telecom Equipment Warranties:
Though industry sales are down in general, a handful of telecommunications, data networking and broadcast equipment manufacturers have managed to reduce their warranty costs and increase their sales at the same time. But as dramatic as some of the recent cost reductions are, the companies rarely mention either the cause of the initial problem or how they solved it.
Warranty cost reduction, it would seem, is not a topic a typical manufacturer wants to discuss in polite company. It's like kicking a bad habit or giving up on a life of crime: they think the mere announcement of the cure will draw attention to the fact that there used to be a problem.
Among the nearly 100 telecom equipment vendors whose warranty costs we track, several have recently cut their warranty costs from near-crisis levels. Some also managed to increase their product sales at the same time. And not one made the slightest mention of either the elevated warranty costs nor the reductions in any of their financial statements or press releases.
Falling Claims
Claims reported by telecom equipment manufacturers in the first half of 2009 added up to $740 million, but that amount was significantly below the $773 million reported by the same companies during the same period in 2008. As a quick peek at Figure 1 confirms, both the first quarter and the second quarter figures for 2009 were significantly below their year-ago values. In fact, the second quarter of 2009 saw the lowest amount of claims reported since the middle of 2003.
Figure 1
U.S.-based Telecom Equipment Manufacturers
Warranty Claims Paid per Quarter, 2003-2009
(in US$ millions)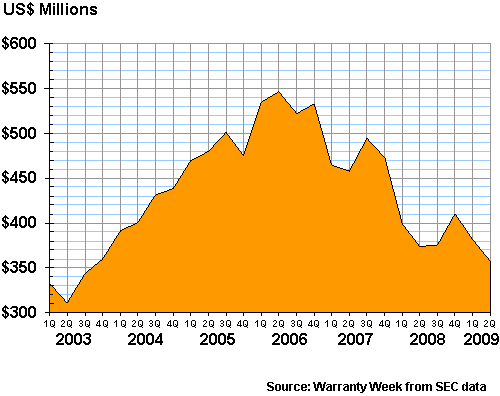 Low claims totals are usually a good sign, except when they have more got to do with falling sales than with rising product quality. Products don't need repairs if they're not sold. And in this, the final year of the Great Recession, falling sales have had a massive impact on the need for repairs. One way to measure this is to compare claims to sales totals, calculating what percentage of revenue is spent on warranty work.
Reversing Past Cost Reductions?
In Figure 2, we have taken the claims totals from Figure 1 and compared them against sales. The result is the upturn in the red line, which shows the claims rate jumping in 2009 from its relatively low levels of 2008. The industry's claims rate in June 2009 was 1.6%, up from only 1.3% in June 2008. While that's a big jump for just one year, the 1.6% level isn't all that different from the figures seen in 2005 and 2006. In other words, what the recession has done in this industry is to reverse much of the cost reduction progress seen in 2007 and 2008.
Figure 2
U.S.-based Telecom Equipment Manufacturers
Industry Average Claims and Accrual Rates, 2003-2009
(as a percentage of product sales)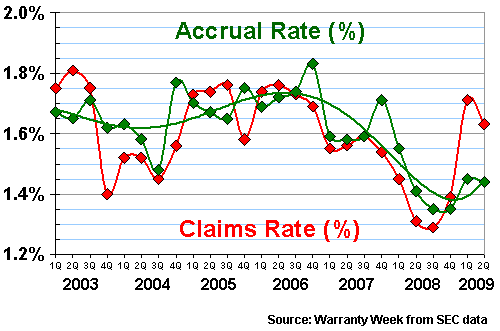 The year-ago comparisons will look even worse once the third quarter 2009 numbers come in, and the new average is compared to a record low claims figure from 2008. In addition, while the accrual rates haven't changed as much as claims have in the past year, the middle of 2008 also set a new low mark for that metric. We added a trend line to make the pattern clear.
Sales were better in 2008 for most of these companies, and the sales declines seen so far in 2009 accounted for much of the changes seen in the percentages of Figures 1 and 2. Of the 98 telecom equipment companies for which first half 2008 and 2009 sales figures could be compared, 76 saw sales declines. However, that means 22 companies saw sales increases. And some of them also saw their warranty costs decline.
Cutting Warranty Costs
Four of the six companies selected for snapshots below are among those 22 to see sales increases. That was unintentional. We were actually looking for companies that had cut their warranty costs in recent years. The sales increases were secondary. However, just as sales declines can raise the percentages, sales increases can help reduce them. So there is something of a correlation between them. But it's not automatic: only eight of the 22 saw their claims rate fall and only 12 out of the 22 saw their accrual rate fall.
Only six of the 22 saw both their claims rate and accrual rates fall. However, three of those lucky six are represented by snapshots below: 3Com Corp.; Sycamore Networks Inc.; and Giga-tronics Inc. For the sake of those who need to know the identity of the other three lucky companies, they are Applied Signal Technology Inc.; Symmetricom Inc.; and Blue Coat Systems Inc.
We suspect that if these companies had their way, none of this seemingly good news would ever be reported anywhere. The sales increases -- yes, those are widely mentioned in the financial press, along with net income and earnings per share. But warranty cost reductions? Giving publicity to that metric could possibly make people think that quality used to be bad, but now it's better. And since the companies never mentioned that quality used to be bad, they aren't in any rush to announce it's better now.
Steady Multi-Year Cost Reductions
Data networking leader 3Com almost didn't make it into this select camp of telecom equipment providers that saw claims and accrual rates fall while sales rose. But as Figure 3 suggests, it's not because of a lack of movement by the claims or accrual percentages. Instead, 3Com almost missed the list because product sales were up by only 1.3% in the fiscal year ended May 31, 2009. Still, in this economy, even a slight increase is something to celebrate.
During this most recent fiscal year, the company's claims rate fell from 3.0% to 2.5%, while its accrual rate fell from 2.7% to 1.9%. So the multi-year downward slope in the data seen in Figure 3 continues into a fifth, and hopefully a sixth consecutive year.
Figure 3
3Com Corp.
Warranty Claims & Accrual Rates, 2003-2009
(as a percentage of product sales)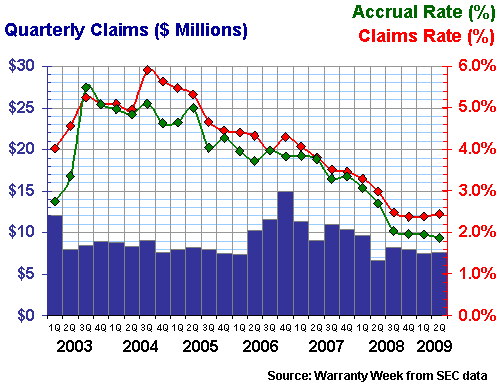 For 3Com, warranty costs are now well below their 2003-2004 peak. In dollar terms, warranty claims have fallen from $47 million in fiscal 2007 to $37.7 million in fiscal 2008 and then to $31.2 million in fiscal 2009. Accruals actually fell a bit faster, from $46.4 million in 2007 to $23.9 million in fiscal 2009.
It's hard to believe this is the same company that paid out nearly 6% of its product revenue for warranty work only five years ago. But what 3Com seems to have done somehow is to find a way to grow sales without increasing warranty costs. In the final quarter of 2004, the company spent $7.6 million on warranty claims, and that amount represented 5.6% of its hardware revenue. In the second quarter of 2009, the company still spent $7.6 million on warranty claims, but it represented only 2.5% of hardware revenue.
Recovering from a Warranty Trauma
Cobra Electronics is another company that has recovered nicely from a warranty trauma. But as Figure 4 illustrates, it's even more recent history for this well-known manufacturer of CB radios, radar detectors, GPS navigation systems, and cell phone accessories. In the first quarter of 2008, Cobra paid out an astounding $1.9 million in claims on $28.9 million in revenue, for a 6.7% claims rate. By the first quarter of 2009, sales had fallen to $19.1 million, but claims fell to $621,000. So the claims rate was down to 3.3%. By June 2009, it had fallen all the way to 2.7%.
Figure 4
Cobra Electronics Corp.
Warranty Claims & Accrual Rates, 2003-2009
(as a percentage of product sales)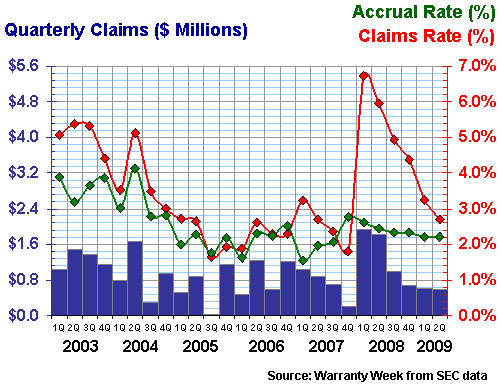 High warranty costs have plagued numerous other makers of sophisticated hand-held electronics, such as Palm Inc. and Garmin Ltd. And in six of the past 26 quarters, Cobra Electronics has seen its warranty claims cost rise above the 5% line. But for at least the past five quarters, the trend has been in the downward direction. And hopefully, warranty costs will stay low from now on.
Another Warranty Trauma
Sycamore Networks was one of the companies we featured in the last half-year report on telecom equipment warranties, in the October 9, 2008 newsletter. At that time almost exactly a year ago, the optical switching equipment maker had just seen its claims rate jump to 12.5% while its accrual rate was raised to an incredible 16.6%.
Imagine that: in that one spectacularly bad quarter, the company set aside $2.4 million out of the $14.3 million it reported in product sales. That was triple the year-before level, and fortunately for Sycamore, has turned out to be its highest level ever. In the second quarter of 2009, accruals fell all the way to $154,000, while product sales were up to $15.6 million. Whatever caused the warranty trauma is apparently now history.
Figure 5
Sycamore Networks Inc.
Warranty Claims & Accrual Rates, 2003-2009
(as a percentage of product sales)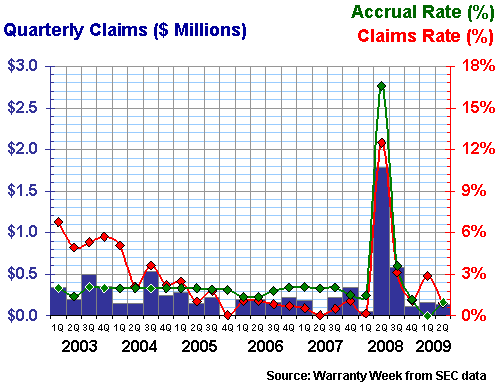 Ironically, most companies are just as silent about their recoveries from warranty cost traumas as they are about the actual spikes themselves. Sycamore Networks is no exception. There was no mention of a problem when warranty accruals consumed more than one-sixth of product revenue. And there was no mention of the year-later improvement, even in a section explaining the reasons behind the 5% jump in gross margins seen during the past year.
Follow the Bouncing Ball
Giga-tronics, our next candidate for a warranty snapshot, would do us all a favor if they would simply explain what the method is behind their warranty methodology. As can be seen in Figure 6, the trend is good but the constant bouncing around makes one wonder if there's any logic to the amounts set aside as warranty accruals each quarter.
Figure 6
Giga-tronics Inc.
Warranty Claims & Accrual Rates, 2003-2009
(as a percentage of product sales)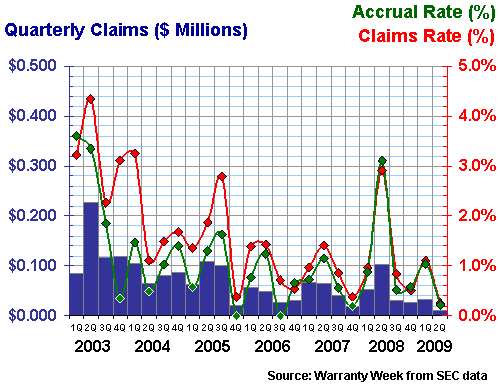 Giga-tronics is also in the telecom switching sector, but its specialty is in the microwave realm rather than in optical switches. Customers use its products in both the telecommunications and the aerospace industries, for both civilian and military communications applications. It has achieved both ISO 9001 quality certification and the aerospace-specific AS9100 certification level. But still, its warranty claims and accrual levels look like a pair of rubber balls bouncing down the stairs.
Recently, Giga-tronics has seen its claims rate dive from 2.9% to 0.2% from June 2008 to June 2009. Accruals fell from 3.1% of revenue to 0.2% of revenue. And revenue actually grew 28% during the period, from $3.5 million to $4.5 million. But, as with Sycamore Networks, Cobra, and 3Com, Giga-tronics is a bit shy when it comes to proclaiming a victory over rising warranty costs.
Reversing Rising Warranty Costs
Network Equipment Technologies never really had very high warranty costs, in either dollar or percentage terms. As can be seen in Figure 7, its quarterly warranty costs never surpassed $100,000, and they never exceeded half a percentage point's worth of product revenue. Simply put, the company's traditional markets of Internet voice and broadband networking don't throw off a lot of warranty expense.
NET has, however, seen its own warranty costs spike and plummet. The spike came in 2005 and again in 2006, when NET's claims rate rose to 0.48%, fell back, and then rose again to 0.44%. But that seems to have had more to do with a dip in sales than with a rise in claims.
The plummet began three years ago, when the claims rate quickly fell past 0.3%, then 0.2%, and then 0.1%. The claims rate stayed low for most of the past two years, though it briefly rose above 0.1% earlier this year before quickly falling back again.
Figure 7
Network Equipment Technologies Inc.
Warranty Claims & Accrual Rates, 2003-2009
(as a percentage of product sales)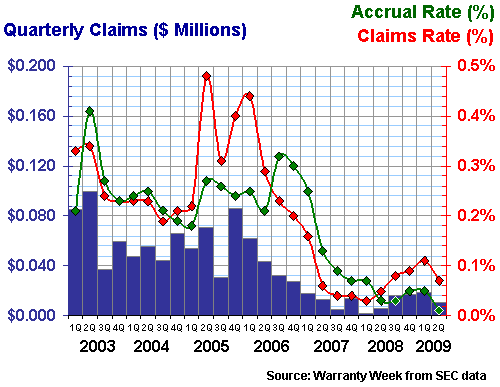 Accruals have followed a similarly-shaped ski jump pattern, though the peaks were greater in 2003 and 2006 than in 2005. As of the end of June 2009, the company's accrual rate was down to 0.01%, even lower than the 0.03% rate seen a year before. And again, no reason was given for the spike, nor for the fall.
Saying Nothing About Warranty
AltiGen is also deep into the Internet voice and broadband networking business, though its warranty costs have usually consumed a significantly higher share of product revenue than is the case at NET. From 2004 until 2008, claims averaged 1.0% to 1.3% of revenue, while accruals were more in the range of 0.8% to 1.1% of revenue.
And then in 2009, claims first rose to 1.4% before falling below 0.2%. Accruals kept falling, first below 0.8%, and then below 0.7%. And, like its peers, the company said nothing about the cause of its good fortune.
Figure 8
AltiGen Communications Inc.
Warranty Claims & Accrual Rates, 2003-2009
(as a percentage of product sales)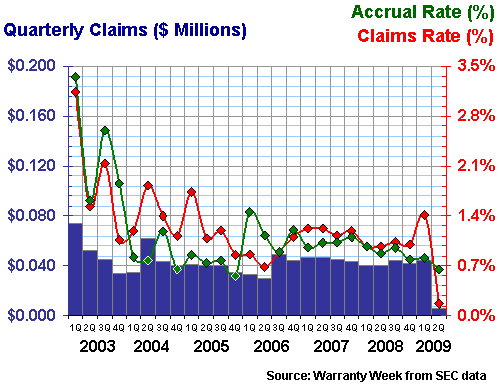 AltiGen is one of the smallest warranty providers we've ever profiled in a snapshot like this. Its warranty claims total for the quarter ended June 30 were reported at only $6,000, and its hardware sales were only $3.56 million. In its latest financial report, it stated, "We have historically experienced minimal warranty costs." But even at these low levels, warranty is a process the company needs to manage. And whatever the cause of the drop, something is driving AltiGen's warranty costs down. Let's hope the trend continues, not only for them but for each of the others as well.
This Week's Warranty Week Headlines

Insurers dropping policies after homeowners file Chinese drywall claims.
Associated Press, October 15, 2009
Harley-Davidson to discontinue Buell brand, but warranty coverage will continue as normal.
Associated Press, October 15, 2009
The pitfalls of extended warranties.
Wall Street Journal, October 15, 2009
Fiat India's new Fiat First program includes extended warranty options for Punto and Linea.
Wheels Unplugged, October 15, 2009
Tata Motors gives Indigo Manza a two-year/75,000-kilometer warranty.
Press Release, October 14, 2009



More Warranty Headlines below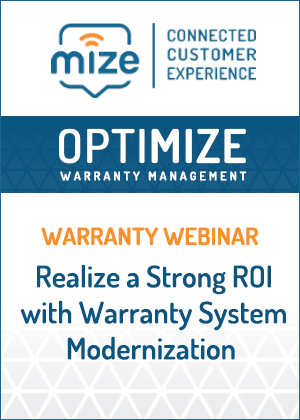 Warranty Headlines (cont'd)

IDC's PC tracker report puts HP in first place worldwide, Acer in second, and Dell in third.
CNET News, October 14, 2009
Why Saturn owners will lose out on warranty repairs.
Popular Mechanics, October 14, 2009
Florida regulators order National Home Protection Inc. to stop selling home warranties.
Insurance Journal, October 14, 2009
Aspen Avionics signs agreement for SigmaQuest SigmaSure product quality management software.
Press Release, October 14, 2009
Warranty Holdings acquires motorcycle service contract marketer RpmOne Inc.
Press Release, October 13, 2009



More Warranty Headlines below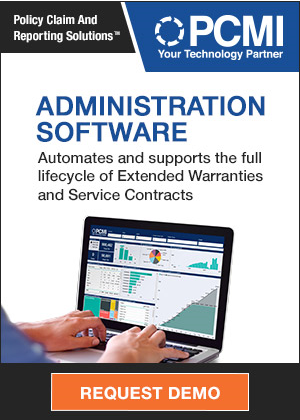 Warranty Headlines (cont'd)

Johnson Controls forecasts 12-cent-per-share warranty charge in its residential HVAC business.
Press Release, October 13, 2009
Malta's Consumer Affairs Act gives buyers 2 years from purchase date to return faulty products.
Times of Malta, October 11, 2009
Service USA and Kansas Corp. acquire DVD Blue Beam Repair Inc.
Press Release, October 11, 2009
Canadian auto dealers say voluntary right to repair deal should replace pending legislation.
Press Release, October 9, 2009
Lenovo opens first retail shop in India; New Delhi location also hub for warranty work.
Channel Times, October 9, 2009



More Warranty Headlines below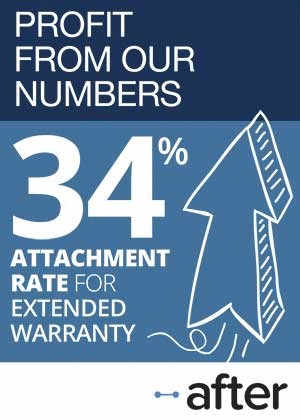 Warranty Headlines (cont'd)

Tradewinds Distributing Company details warranty durations for its Whirlpool branded HVAC units.
Press Release, October 8, 2009
Construction industry dinner attendees get update on defective drywall from China.
Fort Myers (FL) News-Press, October 8, 2009
Denny Hecker's auto dealerships accused of pocketing customers' extended warranty premiums.
St. Paul (MN) Pioneer Press, October 8, 2009
NHTSA investigates reports of Toyota Tundra frame corrosion that may cause brake failure.
Detroit Free Press, October 8, 2009
GadgetGuard releases iPhone app that sells its user an extended warranty for $3-to-$5/month.
Press Release, October 7, 2009



More Warranty Headlines below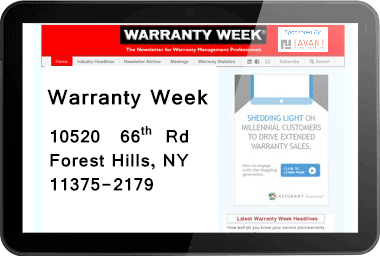 Sign up for a free subscription to Warranty Week:
Warranty Headlines (cont'd)

Admiring US Fidelis employee was the writer of company owner Darain Atkinson's Online Blog.
St. Louis Post-Dispatch, October 7, 2009
SEAT says the number of warranty claims on its Ibiza model have tumbled by 38%.
Press Release, October 7, 2009
Federal report blames the collapse of a Dallas Cowboys practice facility on design failures.
Dallas Morning News, October 7, 2009
Assurant Solutions introduces a new monthly protection program for netbook personal computers.
Press Release, October 6, 2009
Warrantech Consumer Product Services to administer service contracts for Appliance Direct.
Press Release, October 6, 2009



More Warranty Headlines below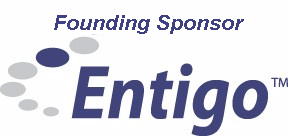 Warranty Headlines (cont'd)

Warranty Direct UK finds Honda Jazz most reliable, Seat Ibiza least reliable supermini car.
Press Release, October 5, 2009 (Word file)
Greg Gadbois joins Assurant Solutions as ESC Business Development Director.
Press Release, October 5, 2009
Israeli Peugeot and Citroën distributor drops coolant replacement requirement in warranties.
Ha'aretz, October 5, 2009
Automotive Professionals Inc.'s bankruptcy trustee says "guaranteed" price refunds look doubtful.
Albany (NY) Times Union, October 3, 2009
Dealer predicts Saturn brand will linger for years despite GM's decision.
Indianapolis Star, October 2, 2009
Tesla's UK sales chief predicts low annual service costs for its two-seater electric car.
Financial Times, October 2, 2009
Mahindra USA gives tractors 2-year bumper-to-bumper warranty plus 3-year drivetrain warranty.
Press Release, October 1, 2009
SAS to celebrate the 20th anniversary of its JMP statistical discovery software on Oct. 5.
Press Release, October 1, 2009
NEW to host Service World 2009, sixth annual ServiceBench user conference, in Reston VA.
Press Release, October 1, 2009
eTelecare closing Minot call center, handled cell phone sales and warranty issues for AT&T.
Minot (ND) Daily News, October 1, 2009
Piedmont Natural Gas to sell pipe and heater service contracts backed by Home Service USA Corp.
Press Release, September 30, 2009
Sony upgrades Bravia LCD television warranty to three years.
CNET News.com, September 30, 2009
Alliance of Automobile Manufacturers says higher ethanol blends could raise warranty claims.
The Car Connection, September 30, 2009
Editorial: Raising ethanol levels in gasoline wouldn't pay off.
Detroit News, September 29, 2009
Canadian automakers agree to give diagnostic information to independent garages.
Canadian Press, September 29, 2009
We Predict Ltd. says its Indico cost forecasting system cuts auto warranty costs by 8%.
Press Release, September 29, 2009
Extended warranty providers say attachment rates unaffected by falling average sale prices.
This Week in Consumer Electronics, September 28, 2009
Mondial Assistance reports 8% year-on-year growth of vehicle service contract sales.
Press Release, September 28, 2009
Carmakers want further research on engine effects before boosting ethanol ratio in fuel.
Detroit News, September 28, 2009
Biodiesel is a great solvent and may also soften or dissolve rubber hoses and seals.
Boating and Sailing News, September 27, 2009
IRS auctioning off property of iPod warranty scam artist to repay Apple and USPS.
Kalamazoo Gazette, September 26, 2009
KB Home counts 140 homes affected by Chinese drywall and projects a $10 million cost of repair.
Seeking Alpha, September 25, 2009
Onex Corp. executive talks of a possible initial public offering by The Warranty Group.
Financial Post, September 24, 2009
Former AIG chairman Maurice Greenberg wants lawsuit involving CAPCO Reinsurance dismissed.
Business Insurance, September 24, 2009
Former Daimler fleet service manager accused of submitting $134,850 in falsified warranty claims.
WKTV Utica (NY), September 24, 2009
Globe Union selects 4CS iSupport to automate warranty parts replacement.
Press Release, September 24, 2009
Virginia Surety Co. to provide underwriting for Ear Service Corp. hearing aid repair programs.
Press Release, September 23, 2009
Tort reform prevents Chinese drywall victims in Louisiana from making a full recovery.
New Orleans Times-Picayune, September 23, 2009
Warranty Direct UK survey sees 5% fall in labour rates charged by franchised auto dealers.
Press Release, September 22, 2009 (Word file)
Old Carco LLC, the old Chrysler, lost $344 million in July.
Detroit Free Press, September 22, 2009
Brocade Communications Systems offers lifetime warranty on select data network switches.
Press Release, September 22, 2009
Futek Advanced Sensor Technology offers lifetime warranty on its LSB200 sensors.
Press Release, September 18, 2009
NEW to administer Xtreme Protection service contract plans for outdoor gear retailer Cabela.
Press Release, September 17, 2009
Canada's auto warranty program ends without costing taxpayers a dime.
Toronto Star, September 17, 2009
Automobile Protection Corp./EasyCare turns 25 years old.
Press Release, September 16, 2009
Partsearch Technologies launches Canadian web site at partstorecanada.ca.
Press Release, September 16, 2009
Epson offers half-price CoverPlus extended warranties on Stylus Pro large format printers.
Press Release, September 16, 2009
Dell fined $4m in NY for deceptive financing & next day/on site service contract terms.
Press Release, September 15, 2009
U.S. Senators introduce "Mid-Level Ethanol Blends Act of 2009" to protect boaters.
Press Release, September 15, 2009
Franklin Industries LLC files for Chapter 11 bankruptcy, ends warranty service as of Sept. 11.
Press Release, September 15, 2009
The Warranty Group to provide service plans for MC Appliance's Magic Chef brand appliances.
Press Release, September 15, 2009
Dell India executive explains cause of warranty issues in Mumbai.
CRN India, September 15, 2009
Advice column calls diesel engine's dual mass flywheel "an unmitigated disaster."
The Telegraph (UK), September 15, 2009
Advice column on how a reader might pursue Mercedes to extend a troublesome M-Class's warranty.
The Telegraph (UK), September 14, 2009
EU investigation finds many online retailers fail to explain EU repair and returns laws.
After Dawn, September 13, 2009
UK's Sale of Goods Act 1979 covers faulty goods for up to six years after purchase.
Times of London, September 12, 2009
UK's Sale of Goods Act supersedes EU's Sale and Supply of Goods to Consumers Regulation 2002.
This Is Money, September 12, 2009
UK government report says MG Rover bonuses compensated for warranty payments BMW never made.
The Guardian, September 11, 2009
Magna and Sberbank offer selected to jointly acquire 55% of Opel.
Press Release, September 10, 2009
GM's new "May the Best Car Win" program offers 60-day refund on new cars.
Associated Press, September 10, 2009
U.S. Treasury Secretary Timothy Geithner's written testimony to the TARP Oversight Panel.
Real Clear Politics, September 10, 2009
Boston's MBTA to pursue warranty claim against Rocla Concrete Tie Inc.
Bridgewater Independent, September 10, 2009
Ford reveals new 6.7-liter Power Stroke V8 diesel engine to replace Navistar unit.
Detroit Free Press, September 9, 2009



More Warranty Headlines