March 3, 2003
Meet the SCIC:
The Service Contract Industry Council fills the role of lobbyist and extended warranty industry watchdog.
Though there is as of yet no extended warranty industry association, the Service Contract Industry Council has in the past 16 years done an effective job on behalf of its members, making sure that the legal environment for extended warranties and extended service contracts is somewhat consistent from state to state.
While the SCIC may not be as well-known among consumers as perhaps the Better Business Bureau or Consumer Reports/Consumers Union, it nevertheless has probably done more to shape the regulatory landscape of the extended warranty business than any other entity.
By planning for industry regulation back when there still was no regulation, the SCIC was in a position to assist lawmakers in states such as Illinois, New York, and Texas as they drafted their extended warranty laws. And while providing that assistance, the SCIC was able to prevent the passage of laws that could have regulated the industry too tightly.
Forming a Trade Association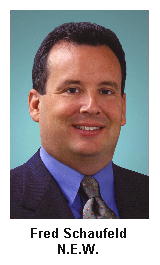 Fred Schaufeld, chairman and CEO of N.E.W. Customer Service Companies Inc., said the SCIC formed in the mid 1980s as a roundtable discussion group.
However, in those first few years, not much happened within the group. Most of the players at that time were "charlatans," he said, and they couldn't even get along with each other.
The roundtable wore out its usefulness, and the discussion eventually moved on to talk about forming a trade association. By 1986, Schaufeld and a few others had decided on the name SCIC. They designed a logo for themselves and started to think of the SCIC as the trade association for companies selling, insuring, and administering extended warranties and extended service plans.
"We determined that our mission back then was to create an industry which was going to be sustainable over time," Schaufeld said. "That was a pretty tall task, because the industry at the time was a completely unregulated financial services business. Anybody who had a copy machine could get in, and sell their paper for a lot of value."
In contrast, other financial paper issuers, namely the bond, stock, money market, and insurance businesses, were highly regulated on the state and/or federal level. So it seemed unlikely that extended warranties would remain unregulated for very long, especially if any issuers went out of business, leaving bad paper in their wake. Shaping the form of the inevitable regulation became the SCIC's top priority.
"When we started the SCIC, I was in favor of regulation, because I wanted to see us prevent the kind of knee-jerk reaction which I thought could make this business terrible," he said. "A lot of other guys just hated all regulation. Ultimately, I was able to prevail. And I feel strongly that by driving the right regulation on something, we avoided getting any kind of knee-jerk reaction."
Rules Needed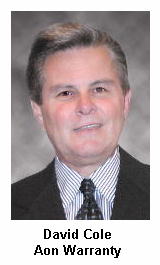 David Cole, chairman and CEO of the Aon Warranty Group, said it doesn't matter to him as much whether the rules are written as regulations by lawmakers or as a code of ethics by industry trade groups, as long as there are rules. It's when there's a lack of guidelines, disciplines, or regulatory rules that you're more likely to have trouble, he said.
Cole said he sees the SCIC's perspective on the industry as coming more from the inside out than from the outside in. For example, he points out that the SCIC does a lot of work with regulatory issues and compliance issues. The group helps make sure the extended warranty laws of the 50 states are consistent, so that it's possible for its members to operate a national business.
SCIC executive director Timothy Meenan, who's also an attorney, is a former state deputy insurance commissioner, and a partner in the law firm Blank, Meenan & Smith, P.A. He frequently testifies as an expert witness on behalf of the SCIC before committees drafting extended warranty legislation.
What the SCIC Is Not

The SCIC, however, is a body that has more impact and meaning for its members than it does for the outside world, Cole said. It has only infrequent contacts with consumers, and it doesn't advertise.
Therefore, it may be inappropriate to project membership in the SCIC as any kind of industry seal of approval, because most consumers have never heard of the group, and most wouldn't know where to find it even if they've somehow heard the name.
It's also worth noting that the SCIC helped make sure something very important didn't happen in the extended warranty business. In states where the sale of insurance policies is regulated, the seller of insurance policies is frequently regulated too -- perhaps the state requires an insurance agent to apply for a license of some kind.
However, extended warranties remain something that any old clerk can ring up, even in states that tightly regulate insurance. No special degree or license is required of the salesman or cashier to sell an extended service plan, although the company might need to register themselves in some way. That's a significant difference between the insurance business and the extended warranty business, and it's largely due to the SCIC's behind-the-scenes efforts.
Clearing Out the Room
In 1987, Schaufeld became the president of the SCIC. He promptly raised annual dues from $200 to $20,000 per year, and imposed some new financial disclosure rules upon members. Membership promptly fell from 20 companies to four.
"If you want to take your club down, bring me," he said.
However, those four remaining members -- N.E.W., the Aon Warranty Group (then called IDS), Warrantech Corp., and Delta -- were now disclosing the names of their insurance underwriters, or if self-insured, the financial backers of their extended service plans. They also were agreeing to a set of standards covering how plans were to be provided to retailers to sell, and to consumers to buy. Plus, the remaining members were agreeing to abide by the SCIC's grievance resolution policy.

Over the years, the SCIC's membership has grown back to around 20 companies, and fees have dropped to a more manageable level of $2,000 per quarter. Those who left the group back in 1987 have meanwhile mostly gone out of business.
Delta also folded, but for their customers the system worked the way the SCIC envisioned. N.E.W. picked up the company's K-Mart business, and Delta's insurance underwriters paid all the other claims.
"Never was a consumer burned," Schaufeld said, a record that still stands today among SCIC members. "We created a framework that made their demise a non-story for the industry."
Service Contracts Model Act
Most importantly, the SCIC's membership decided to begin drafting a model law that would be suggested and offered to the individual states as a template for any legislation they might be contemplating. Like insurance policies, extended warranties and extended service contracts are regulated on a state-by-state basis -- not by the federal government.
Therefore, the model legislation is usually channeled through the 50 state insurance regulators, although in some states it falls to the consumer affairs departments to regulate extended warranties.
The model law was endorsed by the National Association of Insurance Commissioners (NAIC) and forms the basis of their Service Contracts Model Act, which has been used as a template by most of the states that have passed laws regulating the extended warranty business. (Click here to download a copy of the NAIC text in an MS Word format.)
Cole said the model act has been endorsed by 38 or 39 states, most of whom wrote laws that are very closely based upon the SCIC's sample text. (Click here to download a copy of the SCIC text in an MS Word format.)
"This is how we suggest that states operate, if they're going to allow third party companies to be obligors on service contracts," Cole said. "That act says in order for you to be an obligor company, or to take risk as a third party obligor, you need to be either be owned by a public company that has net assets in excess of $100 million (and the parent has to guarantee the performance of the obligor company), or the obligor company must have insurance."
Insurance Company Influence
Nevertheless, the links between extended warranty sellers and insurance companies remain necessarily strong. One cannot do without the other.
Cole said what both consumers and dealers should be looking for in an extended warranty is a plan that is backed by a sturdy insurance company.

"It is important that there is a good, rated-strong insurance company behind the obligor company to give you the financial balance sheet protection, so you know if anything ever happens to the obligor company or the third party company, that the insurer would be there to honor the claims," Cole said. "At the end of the day, from a dealer standpoint, the end risk taker is the insurance company. As long as it has a good A.M. Best rating, and has good assets, and a good balance sheet, and has performed well over the years, that's really all they should care about."
Schaufeld said consumers have never been burned by the insolvency of an SCIC member. "The number one concern in our business is that there's financial solvency to pay claims. That requires insurance behind the programs."
Overall, Schaufeld said he thinks the SCIC has met its goal: to provide extended warranty companies with a simple, predictable and understandable way to operate nationally.
"We don't have big fancy retreats or an awards banquet or anything like that," he said. Instead, the SCIC makes sure that any new state laws are consistent with those already in force in other states, and that all its members understand what they need to do to remain within those laws.
"Now that you have a bunch of players who are not hiding in the shadows but who want to be out in the sunlight," Schaufeld said, "it's very important that there's a lot of clarity, so they know how to operate, know how to comply, know how to report, and know what's expected of them."
Insurance or Independence?
Aon Corp., the American International Group Inc., and N.E.W. Customer Service Companies Inc., all of whom are members of the Service Contract Industry Council, are competitors as well as partners. Aon and AIG each have extended warranty operations that compete directly with N.E.W.'s main line of business. Yet Aon and AIG also underwrite portions of N.E.W.'s business.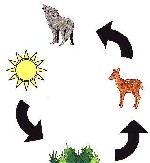 One could almost go through the list of SCIC members and construct a "warranty food chain" -- from the company making the product, to the dealer, the plan administrator, and the insurance underwriter. They're all members of an economic system where the unit of exchange is the risk that a product will malfunction. Some companies wholesale the risk, some retail it, others specialize in processing it, and still others spread it around through the reinsurance business. They cooperate in some areas and they compete in others. But everyone has their place in the chain.
Little Influence Over Automotive?
The SCIC has more impact upon the consumer electronics and home appliance industries than it does upon automotive extended warranties, especially at the dealer level. Some national appliance and consumer electronics chains such as Sears Roebuck and Co., and Circuit City Stores Inc., which sell their own self-insured extended warranty plans, are SCIC members. However, no automobile dealers have ever been SCIC members, although GMAC Financial Services and Fidelity Warranty Services are current members.

At first look, the SCIC's membership ranks seem to be dominated by companies that are part of insurance giants such as CNA, Kemper, AIG, Zurich US, First American, and Aon, although there's also a core of a few independents such as N.E.W. and Warrantech Corp.
David Cole, chairman and CEO of the Aon Warranty Group, said being owned by an insurance company doesn't confer any special advantage within the SCIC, because the group isn't really focused upon the insurance industry. He noted that although the Aon Warranty Group's ultimate parent company is well-known for its reinsurance and risk management operations, the people that actually belong to the SCIC and attend its meetings are representing the Aon Warranty Group.
The same goes for CNA and AIG, which own CNA National Warranty Corp. and AIG WarrantyGuard, their respective extended warranty operations. It's always the extended warranty division, subsidiary, or joint venture that belongs to the SCIC, not the insurance side of the house.
Subtle Advantages
The only advantage a combined insurance/extended warranty company might have over a "pure play" such as N.E.W. or Warrantech, Cole said, might be in the flexibility it has when deciding how to split the profits among the plan administrator and insurance units. A vertically integrated company might also have more latitude when deciding whether or not to honor claims in a "gray area," where the decision could go either way. Obligors that use an outside insurance company have to worry about audits by that insurance company, which might question those "gray area" payments, while those with in-house underwriting would essentially be questioning themselves.
"We have the ability to make a commercial decision about that gray area without having recourse from a third party insurer," he said, "which is beneficial to the dealer and the consumer, quite frankly."

The SCIC's membership list also includes the service plan units of a few major manufacturers such as Thomson Multimedia Inc. and GE Service Management Inc. There's also a number of representatives from the home warranty business -- such as American Home Shield, Cross Country Home Services, and the Assurant Group.
More Responsive to Consumers?
So which is better: a big, vertically integrated insurance company or a narrowly focused independent extended warranty company? It depends who you ask.
"I would say it's good to be focused," Schaufeld said.
He noted that because the typical extended warranty contract is measured in the tens or hundreds of dollars, and because there are typically millions of these little contracts in force, a "pure play" company such as his own is likely to make greater investments in such areas as call center infrastructure, consumer research, and merchandising than a great big insurance company that's accustomed to dealing with vastly fewer contracts that each carry a much higher value.
Then again, even great big insurance companies have shown they can successfully handle contracts with millions of consumers, and migrate those customers if need be from the claims processing facilities of a shuttered dealer to their own call centers.
Going Out of Business

Aon, in fact, has had the misfortune to work with both the Montgomery Ward and the Nobody Beats the Wiz chain stores, which both went out of business in recent years but which both left Aon holding the bag, thanks to their underwriting agreements.
Cole said that almost immediately after the closings hit the news, there's always a flood of concerned calls from consumers, who think their extended warranty contracts are no more good because the retailer closed down.
"You need to put people at ease and let them know," he said, that there's an insurance company backing up those contracts. "People don't read the whole service contract. It's when an event like someone going out of business happens, all of a sudden you start searching for your contract."