April 7, 2003
Don't TREAD On Me:
Part 2: Service providers and software vendors assess the costs and benefits of TREAD Act compliance.
by Eric Arnum, Editor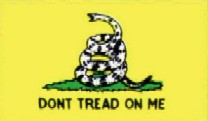 It's an old joke. "We're from the government," the man says, "and we're here to help you."
This time, though, it may be true. By mandating an early warning system in its rulemaking following the passage of the Transportation Recall, Enhancement, Accountability and Documentation (TREAD) Act, the National Highway Traffic Safety Administration is forcing the major automakers and their suppliers to analyze their warranty claims, customer service records, and accident reports to detect patterns that suggest safety defects.
It's now April and the second quarter reporting period has now begun. By the end of August, every auto manufacturer and many of their suppliers will have to submit a summary of their production and defect data to NHTSA, or face significant late fees. By the end of September, they will have to submit three year's worth of historical data, so that NHTSA can construct a baseline in their analyses which allows them to spot sudden increases that suggest a safety problem.
Lower Cost of Manufacturing
But that's not the end of the story. The theory is, once manufacturers put the systems in place that allow them to output spreadsheets for the government every three months, perhaps in between they will perform their own data analysis, catching problems before they become NHTSA's business. After all, less defects means less breakdowns, fewer recalls, less lawsuits, and lower payouts. Those all translate handily to a company's bottom line, and any increases in safety or quality help boost a company's reputation, and hopefully, its sales.
In its rulemaking, NHTSA estimated the industry's economic benefit at $9 million per year. And that doesn't even include projected savings from fewer lawsuits. NHTSA also estimated that industry will spend around $1.72 million per year on compliance, after spending $65.3 million on computer startup costs during the first year.
In practice, however, the major automakers didn't need a new law to teach them how to reduce the cost of sales. Some have already implemented comprehensive warranty claims management systems and opened facilities that do nothing but analyze manufacturing data. For instance, Chrysler opened its Quality Engineering Center in 2000, spending an estimated $32 million to build it but saving the company an estimated $54 million in repair costs.
The Big 3000?
However, by arbitrarily setting the division between a major and a minor manufacturer at 500 vehicles per year, NHTSA has effectively drafted everybody into the Big Three club -- even those who would otherwise be classified as small businesses. And by expanding the scope of a law whose very name suggests tires to include everything from landscaping trailers to child car seats, NHTSA has imposed a computing burden upon hundreds and perhaps thousands of companies that don't typically use Microsoft Excel on a daily basis.
Some experts see the primary benefit of a TREAD Act compliance engine coming not from reduced manufacturing costs, but from penalty avoidance. Late fees start at $5,000 per day and criminal penalties for cover-ups range all the way up to 15 years in jail. Just having the ability to answer NHTSA's inquiries within a week's deadline may be all a manufacturer needs or wants from their compliance engine.
Other experts see this as a golden opportunity -- an excuse for manufacturers to computerize and reap the benefits of data mining. Making the spreadsheets is the easy part. Knowing what the data means is the hard part, and translating it into action is even harder. In some ways, it sounds as if all the lawyers who will no longer be bringing as many product liability lawsuits should change their job titles to TREAD Act consultant. And all those white collar Excel whiz kids need to change their shirts to blue collars and learn to talk like craftsmen on the shop floor. The TREAD Act might very deserve the subtitle of "auto industry full employment initiative."
Ron Ezsak, director of channels at ActiveWeb Services LLC, and Subhash Solanki, a regional manager responsible for technology at Infogain Corp., told Warranty Week that each of their companies was recruited to develop a TREAD Act reporting solution by their customers.
"More than a year ago, when the Congressional proceedings were beginning to mature, and it looked like legislation was to come as a consequence, we got a phone call," Ezsak said. A longtime user of the company's parts management software -- a large Japanese-owned automobile maker -- wanted to know if ActiveWeb could satisfy the company's TREAD Act reporting requirements. In times like these, the only answer to such a question is "of course we can," so ActiveWeb immediately set out to develop a TREAD Act product.
Trade Associations Ask for TREAD Compliance
Then last summer, trade associations began inquiring if ActiveWeb could provide a speaker at their annual meetings to explain the TREAD Act to their members. Ezsak gave presentations to the Recreational Vehicle Industry Association and the National Association of Trailer Manufacturers.
At both events, Ezsak spoke for several hours about his view that the best way for a manufacturer to manage TREAD Act compliance was to build a business process around their aftermarket activities. "If you make it part of a business process, and make the reports that satisfy compliance a co-product of that activity, you have a tangible value-add within your business operation."
Attendees seemed to have listened. In the months since those events, ActiveWeb Services has signed up several TREAD Act clients, including recreational vehicle maker K-Z Inc., Interstate Manufacturing Inc., makers of cargo trailers, and PJ Trailer Manufacturing Co., a market-leading maker of flatbed trailers.
PJ Trailers' Lightweight Utility Model
The problem is, while the major automobile companies may have computerized long ago, many in the RV and trailer industries that saw Ezsak's presentations had just a few PCs sitting around the front office and no sophisticated warranty claims management packages inside them. The few applications that had been computerized were focused on sales, payroll, and shipping, not aftermarket service -- repair, parts and warranty. Many of those records were in boxes, on fax paper, or even handwritten.
Paper-based Record-keeping
"The vast majority of the companies that are subject to these provisions have lagged well behind many other industrial and commercial segments in terms of their proliferation of integrated systems. So there's a great deal of information that was managed via fax," Ezsak said. One potential client has its warranty claims data neatly printed in 68,000 file folders.
Solanki ran into the same problem at Infogain. The problem he sees is that most of the computer systems now in place within the automotive industry are there for transactions, not analysis. Even many of the warranty claims systems now in place are used to manage the paperwork and expedite the payments, not to derive business intelligence from the raw data.
The TREAD Act may have changed that. Towards the end of 2002, Infogain began leveraging its experience with business intelligence services and customer relationship management into a new TREAD Act compliance offering. At the behest of major customer Kia Motors America Inc., Infogain developed an expertise in TREAD Act reporting that it has now turned into a major new business opportunity.
Solanki sees two kinds of companies complying with the TREAD Act: those who prepare the quarterly reports to keep the government happy, and those who see the benefits of investing in an early warning system that also happens to produce reports. Companies that make the investment will be able to analyze not only NHTSA-related safety and defect issues, but also to analyze warranty claims by region, by dealership, by production date, or by model, he said. That ability could just as easily lead to a company uncovering warranty fraud, or problems with a call center. Or, it might allow a company to justify a change of suppliers.
"NHTSA's true intent with the TREAD Act is to encourage companies to proactively monitor the product that they sell," Solanki said. "NHTSA is hoping that companies will be able to identify defect trends earlier, and to correct these defects sooner." In a perfect world, consumer safety increases, manufacturing costs decrease, and NHTSA is applauded for helping it all happen. The only losers are the litigators who bring product liability lawsuits.
Compliance Is Not Enough

IBM Corp. and SAS Institute Inc. jointly launched a TREAD Act compliance solution last month. Now Thomas Roehm, director of the manufacturing practice at SAS, is going to customers with the message that "compliance is not enough."
"Providing NHTSA reports is the compliance issue," Roehm said. He said he sees that as a fairly simple and straightforward process of filling out an Excel spreadsheet and uploading or emailing it to the government once per quarter. "It really isn't that complicated. The challenge is when they come back and ask questions. If they see something and they want additional information -- how efficiently and how quickly can the manufacturer get it out?"
Even then, the ability to answer the government's questions is only one benefit of the early warning system. Answering internal questions and fixing internal problems long before the government gets wind of them has to be the primary benefit of the system, Roehm said.
"By mining that data, and pulling out alerts of issues -- both those that come in a textual context and those that come in as safety issues or claims -- a company can then feed that information back to manufacturing engineers very quickly and efficiently, getting to the root cause and getting fixes in place," he said.
Early Warning Savings
"We've worked with a number of companies around this early warning emerging issue," Roehm added. "And I can tell you that just in single companies alone we've found $9 million in savings."
With an early warning system in place, Roehm said manufacturing issues that typically took six months to two years to resolve can be done 60 to 90 days faster. "We've found issues in that data that they didn't even know about," he said. "We were able to alert them, and that's one of the reasons they then went with our software: because we could find those issues for them."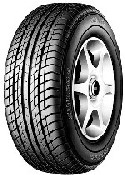 Roehm said SAS is now working with a major tire manufacturer and some of the major U.S. and Japanese automakers on TREAD Act compliance solutions. Roehm said the company is even working with an appliance manufacturer which is not subject to the TREAD Act, but which nevertheless wants to implement an early warning system to cut defects and increase reliability.
Then there is the benefit of avoiding fines. Companies have five days to answer a NHTSA inquiry, then the late fees begin accumulating. The theory is that an automotive manufacturer, for fear of incurring the wrath of NHTSA, will detect problems before the government can, and will have corrected a manufacturing defect long before the government mandates a recall. In other words, if you're preparing reports for the government to analyze, wouldn't you first analyze the data yourself?
Like an IRS Audit?
Enforcement is another issue. Ezsak said that NHTSA probably will take a page out of the procedures manual of the Internal Revenue Service, and enforce by example. There is simply no way the IRS can do more than a perfunctory analysis of each and every tax return. However, the fear of getting caught cheating is enough to dissuade most filers from taking advantage of that fact.
In TREAD Act terms, when anomalies appear in the data, the filers better be ready to explain them. Down the road, NHTSA may find an instance where the raw data was not analyzed by the filer, or was in no shape to be analyzed, and a few selective enforcement actions with big and well-publicized penalties will make everybody more attentive.
A company will want to be able to answer an NHTSA inquiry with details on the service record, the warranty claims history, field reports, consumer complaints, plaintiff's letters and documents, insurance reports, and other supporting materials, Ezsak said. "When NHTSA comes knocking at your door, you can conveniently demonstrate that you have supplied accurate information, and you have retained all the information to support it."

"What the real game here is about, is being able to substantiate the accuracy and the efficacy of that which has been reported," Ezsak said. So those who look at this as just a reporting function are creating a mechanism of potential exposure." He likens it to filling out your tax forms and then throwing away your shoebox full of receipts. What happens if you're audited?
Lowered Damage Awards?
Another question is what happens if you're sued? Robert Kelly, Infogain's director of marketing and alliances, said in his experience, the size of a jury award depends not only upon the facts in evidence, but also upon the ability of defending attorneys to demonstrate that a manufacturer took steps to fix a defect as soon as possible.
"I can tell you that juries are very subjective in terms of payouts when cases are put in front of them," Kelly said. "A huge aspect of that is how conscientious a company has been in their safety standards. They understand that problems do occur. But if a company is perceived as negligent in managing those problems, their payouts will be significantly higher."
"Even one case could be hundreds of millions of dollars."
Not everybody sees savings in the legal domain, however. A decrease in the number of attorneys defending product liability lawsuits might correspond with an increase in the legal staff managing compliance issues.
Morris Brown, program manager for materials management at the Automotive Industry Action Group, said he thinks the increase in legal staffing requirements may equal or exceed the decrease in manufacturing costs. "I think there's a potential there in terms of increased communications throughout the supply chain," he said, "but I don't really see cost savings, to be quite honest with you."
The AIAG now has an ad hoc committee following the TREAD Act, and has already hosted a TREAD Act educational event. Brown has another online educational event scheduled for the morning of Tuesday, April 8. But AIAG isn't endorsing any specific company or software package.

Instead, Brown said the AIAG is taking on the role of educator in TREAD Act matters, helping its 1,600 members avoid having to pay stiff fines. "We have a draft that's just about completed with recommended business practices and a TREAD Act checklist," he said.
Roehm said total industry support costs may be much higher than the anticipated $1.72 million per year. "You're talking about maintaining a very large data warehouse that's pulling data from multiple sources. The textual data in particular, you're going to have to continually update your rules. Every so often, you're going to have to go in and look at the text comments as they're coming in, because the contents of interest changes over time."
Some manufacturers already were looking at their data, looking for ways to increase quality, reduce defects, and save money. But others weren't bothering. Some didn't even have the underlying systems needed to collect the data. The TREAD Act, Roehm said, forces everyone to step up to an equal level, at equal cost.
NHTSA Underestimating Impact?
Ezsak said he doesn't trust any of NHTSA's numbers -- not the $1.72 million in projected cost nor the $9 million in projected benefits. The reason, he said, is his belief that NHTSA has not been accurate in some parts of its TREAD-related industry research with which he is intimately familiar. For example, take the trailer industry. In that market segment, NHTSA said only eight companies would be subject to the more comprehensive reporting requirements mandated for large manufacturers. "The actual number is greater than a thousand," Ezsak said.
Some small trailer manufacturing companies, he said, are part-time and weekend operations that buy their components from suppliers, which they then assemble, weld, and paint. But there are hundreds of those, and many make more than 500 trailers per year. The National Association of Trailer Manufacturers has 332 member companies in its online directory. There are 22 NATM members located in just the state of Indiana. Just the NATM's board of directors includes representatives from 12 companies.
In a survey of 265 members, 154 or 58% of all respondents said they fit NHTSA's definition of a large manufacturer. The NATM estimated TREAD Act compliance would cost its members $250,000 to start up, plus one to one-and-a-half salaries per year to operate. Multiply those figures by a few hundred to account for all the trailer makers subject to EWR, and you've exceeded NHTSA's estimates for total automotive industry costs, just for the trailer industry.
Last summer, NHTSA released a table that summarized the number of companies it believes will be subject to the more comprehensive reporting requirements of the top tier of manufacturers.
NHTSA Estimates
Number of Manufacturers
| Vehicle/Equipment Category | Number of Manufacturers* |
| --- | --- |
| Light Vehicles | 16 |
| Medium and Heavy Vehicles | 12 |
| Buses | 19 |
| Trailers | 8 |
| Motorcycles | 12 |
| Tires | 10 |
| Child Restraints | 10 |
* for vehicle manufacturers,
this is the estimated number
manufacturing 500 or more
vehicles annually
Source: NHTSA cost analysis, July 2002, Table 2, p. 26.
Ezsak said that if NHTSA made similar mistakes in the other six categories, it may be overwhelmed by the amount of data it receives every quarter. In fact, he said he's preparing for NHTSA to modify its rules to lower the number of reporting companies. If NHTSA does so, ActiveWeb Services will allow its TREAD Act reporting clients who find themselves reclassified as small manufacturers to cancel their contracts with no penalties.
Spreadsheet Tests Already Under Way
Solanki, for one, is confident of NHTSA's ability to process the spreadsheets. He said the reason he believes the government will have no trouble analyzing the data is because NHTSA, Infogain, and its client Kia Motors have been working together on test submissions of the quarterly reports. "Through these test submissions," he said, "NHTSA is refining its analytical abilities for this data." So far, so good.
NHTSA also is working with the John A. Volpe National Transportation Systems Center in Cambridge, Mass., on the systems design aspects of its database. The Volpe Center, a self-funded arm of the U.S. Dept. of Transportation, earlier helped NHTSA decide what data to require manufacturers to include in their TREAD Act reports.
So let's give the government the benefit of the doubt. Let's assume NHTSA has no trouble digesting hundreds or perhaps thousands of Excel spreadsheets, and using them to detect minute changes in safety trends. And let's assume NHTSA's dream comes true, with manufacturers taking full advantage of the early warning system's ability to reduce costs. NHTSA's analytical tools will be doing such a good job that industry won't need to probe its own data. Meanwhile, private industry will be doing such a good job spotting defects before they leave the factory floor that recalls will become rare.
Here's the problem with that utopian vision. The TREAD Act wasn't passed to help manufacturers reduce warranty claims costs. It was passed in the wake of the Ford Explorer/Firestone tire recall, to force manufacturers to disclose more data, and to allow the government to use that data to catch problems earlier. Nobody has alleged that Ford and Firestone would have acted faster if only their computer systems had alerted them sooner that they had a safety problem. It wasn't a problem with their spreadsheets.
Carrot vs. Stick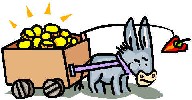 What the TREAD Act does is reduce the ability of a manufacturer to conceal a problem, and increase the penalties for trying to do so. The whole intent of the act seems to involve more stick than carrot. At the same time NHTSA is advising manufacturers to benefit from the analysis of their own data, it is telling those manufacturers to report on time -- or else. NHTSA is in effect telling manufacturers to hand over their data so the government can spot trends that the manufacturer could not or would not identify themselves. No wonder industry groups are advising their members how to avoid opening themselves up to TREAD Act liabilities.
Manufacturers are being put on the defensive, whether it's defending themselves from a NHTSA "audit" or defending themselves from a customer's lawsuit. Investments in data processing solutions for the aftermarket portion of a company's business are rarely cost-justified in terms of avoidance of penalties, and damage awards. Customer care, and warranty claims are worthy areas for investment, but not just to avoid getting fined.
Ezsak noted that the aftermarket is the customer-facing part of a business where he said a supplier develops their reputation as being "easy to do business with" -- or not. For those who sell through dealer networks, as is common in the automotive industry, communications about service, parts, and warranty are likely to be the top source of interactions between a manufacturer and its dealers. If they go smoothly, a dealer makes money. If not, the manufacturer gets a bad rep.
"Unfortunately, the aftermarket is all too often an afterthought," Ezsak said.