June 30, 2003
Warranties in the HVAC/R Industry:
As temperatures climb, so does the need for air conditioner and refrigerator repairs. But even in the cold winter months, HVAC/R vendors spent an average of 1.9% of product sales to satisfy warranty claims, according to recently filed financial statements.
Boy, it's getting hot out there! While the drought continues in the mountain states and unseasonably warm temperatures continue in the Midwest, summer arrived with a vengeance last week in the Northeast during a week-long heat wave. So why not take a look at something topical, like air conditioning and refrigeration equipment manufacturers?
Thanks to the efforts of the heating, ventilation, air conditioning and refrigeration industry, there's plenty of cold air and ice to go around this season. Though they're busiest during the summer months, the major HVAC/R vendors hardly take the rest of the year off.
As seen in the chart below, the parent companies of the major HVAC/R vendors spent some $560 million on warranty claims during the first quarter of 2003, according to the financial statements they filed with the Securities and Exchange Commission through the end of May. While we will have to wait until November to see how they fared during their peak season, what follows is an analysis of the information they revealed about warranty costs in their most recent filings.
One can only imagine how unbearable life would be in places where the sun always shines were it not for air conditioning. Without chilled air, the quality of life in states such as Texas, second in population only to California, and Florida, which is soon to pass New York for the number three slot, would be difficult at best. Without air conditioning, people in cities such as Houston, Dallas, Phoenix, and Las Vegas would broil in the dry heat, and the people in Miami, New Orleans, and Atlanta would baste in the humidity. People in New York would still be spending their hot summer nights on the fire escape and Washington DC would still be emptying out for the month of August.
The HVAC Repairman
Scott Meenen, a technician with G&S Mechanical Services in Maryland, has authored a comprehensive Web site filled with page after page of facts and opinions about the major HVAC/R systems and their manufacturers. Aimed primarily at the consumer, the site lists some of the popular scams and catch phrases used by repairmen to turn an $80 repair visit into an $8,000 replacement job, as well as his own feelings about the quality and longevity of some of the systems.
"Of all the heat pumps that I have worked on, I have found Rheem Ruud to be the best to service," Meenen wrote, because most of the controls accessible after removal of two screws. He also finds them to be among the most quiet units on the market, because of the way the compressor is insulated.
Meenen wrote that one time he replaced the compressor on a 2.3-ton Rheem unit. "When we were done the only way you could tell the unit was running would be to put pressure gauges on it. I would rate this unit in my top ten best. I wonder if it is still made?" He advised the customer to never get rid of it, even though it was going on 20 years old.
Another source, a recently retired owner of an HVAC/R dealership, noted that back in the 1980s the standard industry warranty on a residential central air conditioning system used to be one year parts and labor and five years on the compressor. Then the compressor warranties lengthened to ten years, and the parts and labor warranties lengthened to five years. The product warranties on commercial systems rated at over 15 tons, meanwhile, remained mostly at one and five, with extended warranties offered as the lengthening mechanism.
"What the wholesalers and distributors have been finding is that they're doing all the paperwork," she said, and while they eventually will be reimbursed for the parts by the manufacturer, they're rarely repaid for the amount they spend in overhead. In many cases, her dealership would take its own parts from stock, send the defects back to the manufacturer, and wait for the reimbursement. "I didn't like the five-year on parts, because you can't make any money. To me, it wasn't to the advantage of the dealer who sold the equipment."
The Loneliest Job?
Others say the reason warranties have lengthened in recent years is a recognition of how long these systems typically last. When contacted last week on his cellphone, Meenen said that when it comes to central A/C units still under warranty, he empathizes with the lonely Maytag repairman.

"We haven't had much experience with stuff dying within the warranty period," he said. On the hottest day of the year so far, he was interviewed between visits to homeowners desperate to have their central air systems fixed. But those systems were as old as the houses they cooled, so the repairs were very definitely being made outside the warranty period.

Scott Meenen
G&S Mechanical
"I don't do that much warranty work," he said. He's had good interactions with the local Trane dealer on a warranted replacement job, and said he has warranty matters currently pending with both Rheem and Carrier. But for the most part, if these modern HVAC/R systems don't fail right away, they seem to last for decades. After five years they're still new. Fifteen years is middle age. Old age doesn't come until they've been in service for 30 years or more.
It's therefore no wonder that warranty costs as a percentage of sales among the top HVAC/R manufacturers listed below are generally in the range of two percent or under. Those above two percent are generally companies that sell a mixture of construction gear, bathroom fixtures, non-cooling home appliances, and other product lines that we suspect are proportionally more responsible for warranty costs than their HVAC/R units. The only major exception is Fedders Corp., whose relatively high ratio seems primarily tied to window-sized air conditioner units.
Warranty Spending in the HVAC/R Industry
First Quarter, 2003
(all figures in US$ millions and percent)
| | | | | |
| --- | --- | --- | --- | --- |
| | Warranted | Warranty | Warranty | Percent |
| | Product | Reserve | Cost Est. | Product |
| Company | Revenue | 3/31/2003 | 1Q 2003 | Sales (4) |
| General Electric (1) | $22,926 | $1,304 | $174 | 3.0% |
| United Technologies | $4,864 | $1,107 | $113 | 2.3% |
| Whirlpool Corp. | $2,444 | $124 | $76.0 | 3.1% |
| Honeywell International | $4,619 | $222 | $35.0 | 0.76% |
| Maytag Corp. | $1,022 | $104 | $31.4 | 3.1% |
| American Standard Cos. | $1,842 | $319 | $27.9 | 1.5% |
| Ingersoll-Rand Co. Ltd. | $1,979 | $132 | $21.2 | 1.1% |
| York International Corp. | $868 | $90.5 | $13.2 | 1.5% |
| SPX Corp. | $1,116 | $69.8 | $11.3 | 1.0% |
| A.O. Smith Corp. | $388 | $70.2 | $7.81 | 2.0% |
| Johnson Controls (2) | $9,064 | $69.4 | $8.8 | 0.15% |
| Rockwell Automation (2) | $2,013 | $31.0 | $6.50 | 0.65% |
| Manitowoc Co. Inc. | $379 | $38.3 | $5.55 | 1.5% |
| Lennox International Inc. | $453 | $64.3 | $4.73 | 1.0% |
| Flowserve Corp. | $563 | $14.8 | $4.14 | 0.74% |
| ITT Industries Inc. | $1,097 | $39.9 | $4.10 | 0.37% |
| Fedders Corp. (2) | $111 | $4.54 | $3.92 | 7.1% |
| Nortek Holdings Inc. (5) | $435 | $36.5 | $3.82 | 0.88% |
| AAF-McQuay Inc. (2)(6) | $386 | $28.9 | $3.45 | 1.8% |
| Other (12 companies) | $2,803 | $49.1 | $3.71 | 0.37% |
| | | | | |
| HVAC/R Total | $59,870 | $3,934 | $560 | 1.9% |
| | | | | |
| Source: SEC Form 10-Q | | | | |
Notes:

(1) GE reported calendar year 2002 figures, here estimated for 1Q 2003
(2) Warranty cost derived from six month data, estimated for the first quarter
(3) Warranty cost derived from nine month data, estimated for the first quarter
(4) Estimated percent of warranted product revenue only, no finance or service revenue
(5) Company was taken private in January, though it still filed a first quarter 10-Q
(6) Acquired by the Hong Leong Group of Malaysia in February 2003,
1Q estimates derived from final 2002 10-Q report

General Electric
General Electric Co. once dominated the market for residential heat pumps and other heating and cooling appliances. However, some of those product lines have since been divested. Its presence here is due to the activities of GE Consumer Products and specifically the involvement of GE Appliances in both the home refrigerator and room air conditioner markets. On a revenue percentage basis, though, GE Consumer Products accounts for only 6.4% of the company's revenue. However, there is some uncertainty about how this fact relates to warranty, and some explanation is necessary.
While most of the consumer electronics items sold under the GE brand name are actually made by Thomson Multimedia, it is believed that GE itself still actually manufactures the air conditioners and refrigerators. However, American Standard's Trane unit long ago acquired GE's central air conditioning product lines, along with its manufacturing plant in Tyler, Texas.
In GE's 2002 annual report, the company said the $694 million in warranty costs incurred in 2002 was "primarily related" to products such as turbines, pipelines, and other energy generation gear made by GE Power Systems. The company declined to expand upon the meaning of the word "primarily" for Warranty Week, and also declined to explain who was manufacturing its air conditioners and therefore who was ultimately responsible for those product warranties. So all we can conclude is that a small portion, if any, of GE's reported warranty costs are due to sales of air conditioners and refrigerators.
Readers should note the tenuous nature of all the estimates in the GE line on the chart above, and should not in any way conclude that GE is the HVAC industry's largest warranty spender. In fact, in the June 9 issue of Warranty Week, we estimated the size of warranty claims in the HVAC/R industry at only $97 million, because the claims experienced by HVAC vendors such as GE, Honeywell, and United Technologies were counted entirely in other categories such as aerospace.
United Technologies
United Technologies, even after subtracting out the company's aerospace warranty claims, is most likely the biggest warranty spender in the HVAC/R industry, primarily through the activities of its Carrier Corp. unit. Carrier accounted for just under 30% of UTC's total revenue. However, it's not readily apparent how much of Carrier's reported $1.957 billion in first quarter sales is actually attributable to products, and how much is service revenue. And it's dangerous to make assumptions that warranty claims arise at the same rates for different product lines.
As a conglomeration of companies making everything from elevators to helicopters, United Technologies spent $113 million satisfying warranty claims during the first quarter. Elsewhere in its quarterly statement, United Technologies states that about 73% of its $6.7 billion in total revenue comes from products, and 27% comes from service. But whether this ratio also applies to Carrier remains unstated. One could conceivably multiply the $113 million by 30% and the $1.957 billion by 73%, but the resulting 2.4% claims rate for just Carrier's product sales would be highly speculative. Unfortunately, there is no better information available. The company did note, however, that Carrier experienced higher operating profits chiefly because of higher volume in both the North American residential HVAC and the transport refrigeration business, although the slump continues in its commercial HVAC business.
Carrier actually coined the term "air conditioning." Willis Haviland Carrier began manipulating air temperature and humidity more than a century ago, although for many years his "air conditioning" machines were designed to cool the air in factories so the machines would run more reliably. It wasn't until 1924 that systems meant to cool people were installed in a Detroit bargain basement store and a Houston movie theater chain. It took several more years before air conditioning entered the home.
Through both growth and acquisitions made over the course of its long history, Carrier has amassed control of brand names such as Arcoaire, Bryant, Payne, Transicold, Carlyle, Solaire, Visionaire, International Comfort Products, and Comfortmaker. Marquee clients include the Vatican (Carrier cools the Sistine Chapel), the Rock and Roll Hall of Fame in Cleveland, George Washington's home in Mount Vernon, and of course the Carrier Dome at Syracuse University.
Whirlpool
Whirlpool Corp. continues to be the king of what's commonly known as "white goods," the washers, dryers, stoves, refrigerators, freezers, air conditioners, and other home appliances that heat, chill, and clean the world around us.
Besides the Whirlpool brand, the company also controls the KitchenAid, Roper, Cielo, Estate, Bauknecht, Inglis, Ignis, Laden, KIC, Brastemp, Narcissus, NIC, Acros, Supermatic, Crolls, Brastemp, Semer, Polar, and Consul brands worldwide. It manufactures products in 13 countries and markets them in more than 170 countries.
Whirlpool reported warranty claims of $76 million during the first quarter -- 2.8% of its total sales and 3.1% of what Warranty Week estimates to be its product sales. Though the company does not provide separate figures for service revenue, we estimate it to be around 10% of the company's total sales. And while the company notes that 66% of its revenue is derived from sales in North America, it doesn't break out those sales into product segments such as air conditioning and refrigeration.
Honeywell
Honeywell International traces its roots back to 1885, when a Minneapolis man named Albert Butz invented what came to be known as the thermostat to automate the process of turning on and off a heating system.
The corporate name, however, derives from the company founded in 1904 by Mark Honeywell to market hot water heaters, . Today, Honeywell makes everything from turbochargers for trucks to landing gear for airplanes. Its involvement in the HVAC/R industry comes primarily from its dominance of the thermostat market, but also extends to its production of the fluorocarbons that course through both air conditioners and refrigerators.
The thermostats and other heating and cooling systems come out of the Automation and Control Solutions business unit, which accounted for around 32% of Honeywell's sales in the first quarter. Fluorocarbon production is part of the Specialty Materials business unit, which accounted for 14% of company sales. However, not all of that is HVAC/R revenue. Those business units also market fire alarms, Ademco security systems, and even the Capran plastic packaging that envelopes hot dogs on the supermarket shelf. So while it's certain that Honeywell is a major warranty spender, it's doubtful that a high percentage of the $35 million it spent on warranty claims during the first quarter went towards HVAC/R systems.
Maytag
Maytag Corp. is among the top manufacturers of home appliances such as washers, dryers, refrigerators, and vacuum cleaners. Its roots extend back to 1893, when the company was an Iowa-based manufacturer of farm equipment. Among the brands under the Maytag corporate umbrella are Amana, Admiral, Jenn-Air, Hoover, Magic Chef, Dixie-Narco, Dynasty, Norge, and Jade Range. Its Hoover vacuums clean our floors, and its Dixie-Narco vending machines keep our soft drinks cold. It's "lonely repairman" advertising campaign, first launched in 1967, created the belief that its products hardly ever break down.
The company recently has branched out into both large commercial food service equipment and small appliances such as irons and blenders. Almost 95% of the company's revenue is now earned through sales of home appliances, while the remainder is derived from sales of commercial cooking and vending systems. The company is now in the slow process of exiting the refrigerator business, having begun the process of closing several its own factories and having contracted out manufacturing to Korea's Daewoo Electronics Corp.
While sales of vacuums and major appliances were down a few percentage points in the first quarter, Maytag said it expects to meet or beat 2002 volumes by year's end. Sales of commercial systems by Dixie-Narco, meanwhile, were up by around 6%. Warranty costs, reported at $31.4 million for the first quarter, represented 2.8% of total sales and 3.1% of Warranty Week's estimate of warranted product revenue. The company also sells extended warranties for its appliances, but it did not include separate figures for the amount of deferred revenue carried on its balance sheet.
American Standard Companies
American Standard Companies is known both for the bathroom fixtures of American Standard Inc. and the HVAC systems of its Trane business unit. Ironically, Trane also began as a plumbing fixtures company back in 1885, before entering the air conditioning market in 1931. Trane was acquired by American Standard in 1984.

Though the company is better known for its central air conditioning systems sold by professionals than for the window units sold by mass market retailers, Trane is second in overall air conditioner sales only to Carrier. The company's HVAC systems are sold worldwide through a network of both company-owned outlets and dealers/distributors. Besides numerous factories in the U.S., the company also runs manufacturing facilities in Brazil, China, Egypt, England, France, Malaysia, Taiwan, and Thailand. Over the years, American Standard and Trane have acquired or launched HVAC brands such as Command-Aire, ServiceFirst, and Cumberland, and as explained above, the GE central air conditioning line of business.

Trane remains one of the few companies that makes its own compressors. Most competitors buy their compressors from either Tecumseh Products Co., Emerson Electric's Copeland Corp., or Bristol Compressors, which is now part of York International.

Currently, around 56% of American Standard's total sales comes from the HVAC sector, while 28% comes from bath and kitchen products. The remainder came from sales of automotive products, primarily the brakes its Wabco subsidiary sells to European carmakers such as Volvo AB and DaimlerChrysler AG. As is the case with most diversified companies, American Standard did not break out its $27.9 million in first quarter warranty costs by product line.
Ingersoll-Rand
Ingersoll-Rand Co. Ltd., though officially domiciled in Bermuda since the end of 2001, still maintains a mailing address in New Jersey, where it moved its headquarters in 1972. The company was started in 1871 by Simon Ingersoll to market a steam-powered rock drill, which by popular legend is said to have lost a tunnel-digging race to John Henry in 1887. Forty years later, Ingersoll-Rand's jackhammers and air compressors helped carve the four faces out of Mount Rushmore.
The company's involvement in the HVAC/R industry derives primarily from its more recent acquisitions of the Thermo King refrigerated trailer business from Westinghouse in 1997, and its acquisition of the Hussmann International commercial food refrigeration and freezer product lines in 2000. Both are now part of the Climate Control business segment, which accounted for 25% of revenue during the first quarter.
Sales in the Climate Control segment increased 8% in the first quarter over 2002 levels. Warranty expenses, however, increased as well, the company said, although no details were provided. Its 10-Q simply lists warranty payments of $21.2 million and accruals of $18.8 million for the quarter.
York International

York International Corp. is one of the few "pure play" HVAC/R vendors. Virtually everything the company sells today is involved in either heating or cooling air or water in some way.
Founded in 1884 in the Pennsylvania city of the same name, York now stands in third place in the HVAC industry behind Carrier and Trane. But because its product line is not as diversified as theirs, its warranty costs are perhaps the most accurate representation available in the HVAC industry. With $13.2 million in first quarter claims, the company spent roughly 1.5% of total sales on warranty.
According to the book "The Legend of York International," by Jeffrey L. Rodengen, Sandy Cruz, and Karen Nitkin (ISBN 0945903170), the York Manufacturing Company began as a washing machine maker, and then diversified into steam engines and later compressors. At the end of the 19th Century it was a major vendor of ice machines.
A century ago, York employees helped define the "ton" measurement of heating and cooling power, which is still in use today (one ton equals 12,000 BTUs per hour, or about 3.5 kilowatt-hours, which would produce enough energy to melt one ton of ice per day). For instance, the system York installed in the Channel Tunnel between the UK and France is rated at 15,000 tons. The Seawolf submarines of the U.S. Navy are each equipped with four York Marine Systems chillers, each one rated at 225 tons. In HVAC/R terminology, it's not a measure of weight; it's a unit of capacity.
York was a division of Borg-Warner from 1955 to 1986, when it once again became a separate company. It trades on the New York Stock Exchange under the ticker symbol YRK. Brands acquired over the years and now controlled by York include Luxaire, Frick, Bristol Compressors, Fraser-Johnston, Seveso Clima, Moncreif, Winchester, Coleman-Evcon, and AirPro.
SPX
SPX Corp. has perhaps the most curious mix of product lines in the list. Its Technical Products and Systems segment makes everything from laboratory equipment to television broadcast antenna towers. Industrial Products and Services makes coal feeders, steering columns, road paving equipment, and electrical power substations. Service Solutions makes a family of tools for automobile service stations.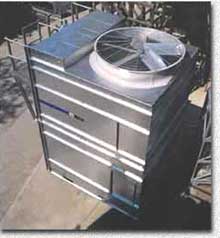 The company's Flow Technology segment, which is the only piece of the pie directly relevant to HVAC, includes Flair air filtration systems, Waukesha Cherry-Burrell fluid handling equipment, Weil-McLain boilers and swimming pool heaters, and the industrial and HVAC cooling towers made by Marley Cooling Technologies.
The Flow Technology segment accounted for just under 36% of sales in the first quarter. It is unknown whether the segment accounted for more or less than this percentage of the company's $11.3 million in reported first quarter warranty costs. The company said it expects revenues in this segment to remain soft as demand for cooling technologies among power companies continues to decline.
Other HVAC Warranty Providers
A.O. Smith Corp. makes both fan motors for air conditioners and water heating equipment for swimming pools. Roughly 55% of sales came from the HVAC sector and 45% came from what the company calls its Water Systems segment. Warranty costs arising from both sectors totaled $7.81 million -- roughly 2% of product sales.
Johnson Controls Inc., although best-known for its automotive interiors and batteries, is nevertheless a major player in the HVAC market. Over 75% of the company's sales came from its Automotive Systems Group. However, the company also makes all sorts of control panels and components for refrigerators, boilers, burners, ovens, hot water heaters. Warranty cost during the first quarter was a tiny 0.12% fraction of total sales and 0.15% of product sales.
Rockwell Automation Inc., although its monitors and controls are more commonly found on the factory floor, is nevertheless a manufacturer of some of the control panels, switches, relays, timers, and temperature controllers that run HVAC systems. So while it doesn't actually make HVAC systems, it makes many of the components used by HVAC manufacturers. Warranty costs were a very slight 0.65% of sales, due no doubt to its status as a component supplier.
The Manitowoc Company Inc. makes most of its revenue from the sale of cranes and other heavy construction equipment. However, around 28% of its revenue came from sales of food service equipment, particularly its market-leading ice machines. The company also makes commercial food refrigeration and beverage dispensing systems. Warranty expense comprised only 1.5% of total sales, although the company does not break out that figure by industry.
Lennox International Inc. has been an HVAC vendor since before there was an HVAC industry. Company founder Dave Lennox began building riveted steel furnaces in 1895, and 40 years later the company pioneered the use of forced-air heating systems for homes. But it wasn't until 1952 that the company cooled things down with the launch of a residential air conditioning product line. It later acquired Armstrong Air Conditioning Inc., as well as Excel Comfort Systems Inc. and its Ducane brand. Around 76% of its HVAC sales are for homes and 24% go into commercial buildings. Despite its long history, the company didn't make its initial public offering of shares until 1999.
Flowserve Corp., as one might surmise from its name, is heavily involved in the markets for fluid pumps, valves, and seals. Though the company's pumping systems and valves are more commonly used by oil, gas, and power generation companies, they frequently also find their way into HVAC systems. In this respect, Flowserve is a direct competitor of ITT Industries Inc., whose pumps and heat exchangers frequently are incorporated into the HVAC systems sold by others.
Fedders Corp. calls itself a world leader in air treatment solutions, which is a term broad enough to encompass its air cooling, cleaning, and humidifying activities. Window-sized air conditioners make up its core line of business, however. The company's HVAC brands include of course Fedders, as well as Airtemp, Climatrol, Hunter, Sun Air Conditioning, Eubank Manufacturing, Polenz Klima, Emerson Quiet Cool, and Melcor. Fedders also makes air conditioners sold under the Maytag brand name. In addition, Trion and Envirco sell air filtration systems for both "clean room" industries and homes. Herrmidifier is a maker of room humidifiers which Fedders acquired along with Trion in 1999. Together, all these operations aggregated a product warranty cost of $7.84 million during the six months between August 31, 2002 and February 28, 2003, which equated to a scary 7.1% of product sales reported during the period.
Not on the List
HVAC companies that reported their warranty activity as required but which spent less than those in the top 20 include AAON Inc.; Airxcel Inc.; American Plumbing & Mechanical Inc.; Amtrol Inc.; BHA Group Holdings Inc.; Donaldson Co. Inc.; Emerson Electric Co.; Helix Technology Corp.; Holmes Group Inc.; Jacuzzi Brands Inc.; Lancer Corp.; LSB Industries Inc.; MFRI Inc.; Modine Manufacturing Co.; P & F Industries Inc.; Regal-Beloit Corp.; TurboChef Technologies Inc.; and W.W. Grainger Inc. Together, warranty spending by these companies totaled $15 million during the first quarter.

Rheem Manufacturing Co. is now part of Japan's Paloma Industries Ltd., and as such does not report its financials to the SEC. Friedrich Air Conditioning Co., Goodman Manufacturing Co. LP, Heat Controller Inc., and the Bard Manufacturing Co. are among the numerous privately-held HVAC companies based in the U.S.

Major HVAC companies not reporting fully upon their warranty activity as required by FASB Financial Interpretation No. 45 include Electrolux AB; Masco Corp.; Eaton Corp.; Parker Hannafin Corp.; Crane Co.; Wabash National Corp.; Roper Industries Inc.; Graco Inc.; Mestek Inc.; Denison International plc; Crown Andersen Inc.; and Fafco Inc. Electrolux, of course, is foreign-based and is therefore not required to report. Emerson Electric, Graco, Crown Andersen, and Fafco each reported the opening and closing balances of their warranty reserve funds, but did not report on accruals or payments.
Who Else Is Missing?
Undoubtedly, we're missing companies that are in one way or another involved in the HVAC/R industry. Most of the HVAC dealerships, distributors, and service companies seem to be small, local, and privately-held. But undoubtedly there are some publicly-held companies we missed. Please report these omissions to the editor as soon as possible, so the list can be lengthened over the hot summer months ahead.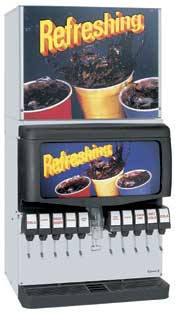 There will be a few departures from the list when it comes time for a report on warranty activity in the second quarter of 2003 that ends today. Nortek Holdings Inc. and its Tappan and Frigidaire brands are now privately-held, following a management buyout completed on January 9, 2003. AAF-McQuay Inc., included in the chart above based upon warranty information it released for the second half of 2002, was acquired in February 2003 by the Hong Leong Group of Malaysia. As such it no longer will be required to report upon its warranty activity, although voluntary and anonymous news leaks to Warranty Week are always welcome.
Then there are a few major HVAC vendors that either import their gear to the U.S., or make it here for foreign owners. DeLonghi Pinguino is and will remain an Italian maker of portable air conditioning units. IMI Cornelius Inc. and Flow Design Inc. will continue making their beverage dispensers, ice-making machines, and HVAC components in the U.S. on behalf of their British parent IMI plc, as will Scotsman Ice Systems on behalf of its British parent Enodis plc. But neither will be reporting their warranty activity to the SEC.
Finally, numerous Japanese and Korean office equipment and consumer electronics giants such as Panasonic, Sanyo, Daewoo, Sharp, Samsung, Hyundai, LG Group, and Fujitsu General make everything from tiny portable refrigerators and air conditioners to giant commercial HVAC systems, which they import into the U.S. While their relatively low prices and compact unit size are making life tough for the natives, none of these companies will have to report upon their warranty activities any time soon.