July 14, 2003
Warranty Registrations:
Given that nine out of ten consumers don't bother filling out the postcards, what can be done to boost response rates? Two new warranty registration systems from veterans of the messaging industry are spotlighted.
After six weeks spent examining the product warranty accounting data of some 500 major U.S. manufacturers, it's time to switch gears and take a look at some vendors and the new systems, services and software they're pitching to companies seeking ways to reduce warranty costs and/or boost the efficiency of their existing claims processing systems.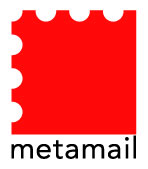 This week, we're spotlighting two companies approaching warranty from the vantage point of the messaging industry. One called Voice Access Technologies Inc. has launched a service that uses advanced speech recognition and voice processing technology to allow consumers to verbally fill out their warranty cards during a toll-free phone call. Another called Metamail Inc. has applied an advanced XML-based email marketing engine to the warranty registration process. Both vendors claim their systems have already boosted response rates by a factor of ten or better.
Privacy Concerns
The product warranty registration process suffers an abysmally low response rate because customers either couldn't be bothered or they legitimately fear for their privacy. The familiar postcard-in-the-box format usually gets a 1% or 2% response rate, even when the significant hurdle of making the customer find stamps for the postcard is overcome with a prepaid business reply mail postage arrangement. The online format gets response rates in the 5% to 10% range, but that's hardly much better considering the non-response rate is still in the range of 90% to 95%.
Product warranty postcards are familiar enough to most people so as not to make further explanations necessary. Some are long and some are short. Whether all this requested data ends up typed into a computer screen, scanned by a clerk, or stored in the basement in abandoned boxes is up to the warranty-issuing company to determine. But the truth is that the vast majority of warranty postcards end up thrown in the trash before they're ever filled out by anyone.
Product warranty registration Web pages are a more recent development. The optimists would say they produced a five-fold increase in response rates, from 1% to 5%, or from 2% to 10%. The pessimists would note that this means nine out of ten customers still can't be bothered, even when they don't have to walk to a mailbox or lick a stamp.
Submissive Customers?
Also, unlike their printed brethren, online Web forms can require data in certain fields in certain formats. Leave it blank or type it wrong and the form is rejected. One could say that the word "submit" on the button at the bottom of the form takes on a second, more sinister meaning.
One gets the idea while tabbing through requests for information about ethnicity, household income, and age that some of these "required" fields should be optional. But unlike in the paper world, that determination is made by the online form's designer, not the person filling it out. One can only speculate how many customers, when faced with these assaults on their personal privacy, instead choose not to submit, abandoning the registration process in mid-stream.
Here is an example of a somewhat detailed but not too intrusive 15-question online product warranty registration page -- this one posted by Ricoh Co. Ltd. for a digital camera purchase. It requires registrants to rate the purchased product, list its uses, and provide its serial number. No response? No registration. But the level of personal information required never gets much more personal than age and gender. Why that data is important to Ricoh is debatable. But it hardly constitutes an invasion of privacy.
Here is an example of a rather brief online product warranty registration page, for a portable modem sold by Targus Inc. All that's required is the bare necessities: contact info, purchase date, and the model number of the product. It does not ask for age or gender, and it does not attempt to turn the registration process into an interrogation.
The Importance of Email
Both online product warranty registration sites, however, absolutely require email addresses. These are not options. Granted, both companies allow the registrant to opt out of further mailings to that email address, but only after the registrant discloses that essential character string. Some online registration systems take the extra step of making the completion of the registration process conditional upon a test of the validity of the email address, sending a message that must be replied to, or sending one that contains an HTML link which must be clicked upon. Therefore, either the registrant needs to submit a decoy address which is real but is never checked, or they will have to disclose an address which is both real and active.
Suffice it to say, whether they want your life story or just the highlights, they all want your email address. Besides of course the name of the customer, this may be the most important field of all, since it provides the basis for further contacts. While a few decades ago a manufacturer could extract the phone number off a warranty registration postcard, actually using it to contact a customer was usually considered too Orwellian an effort. Contacting a customer by email, in contrast, is seen as a legitimate and expected use of the data, as long as privacy concerns are respected.
However, as anyone who suspects their email address has ever been sold to a spammer knows only too well, this can turn out to be the most privacy-invading question of them all. It is the potential gateway to an unrelenting barrage of solicitations and salacious come-ons. And while the demographic information contained on warranty registration postcards also could have been sold for a nickel a name, the post office was always a significant barrier to the exploitation of this data. Half the cost of a mailing will always be the postage, and most of the rest of the cost comes from printing and folding the paper. All of these major cost centers disappear with email, leaving behind only meager list management and acquisition costs.
Nickel a Name?
Product warranty registrations -- paper or online -- suffer from a perceived lack of trust. It's not so much that they represent an invasion of privacy as that they are perceived as such. As with politicians and used car salesmen, appeals of "trust me," even when sincere, are unlikely to be believed. People have been trained to expect that their personal information will be bought and sold, even when a company states otherwise. It is therefore questionable whether any warranty registration system could gain their trust to the point where they feel comfortable disclosing their income, age, or shopping habits.
But again, there are two significant barriers to higher response rates: privacy concerns and apathy. Let's assume for a second that before the 2004 U.S. elections, there will be some sort of email address privacy law on the books. Let's assume such a law makes it illegal to spam a stranger or those who have opted out of further communications. It's still doubtful that product warranty registration rates would then soar. In other words, it's not just privacy concerns. There will always be a silent majority that prefers to do nothing, even if it takes only a few minutes of their time, and even if the privacy of their personal information is guaranteed by law.
The Voice Approach
Technology vendors, however, are actively working on the application of widely-used voice mail and email technologies to the completion of product warranty registrations. In June, Voice Access Technologies Inc. of Marblehead, Massachusetts, formally launched the Precision Phone Data Capture Service, a telephone-based automated warranty registration system. Consumers call a toll-free number, and a speech recognition system listens to them while they talk, converting their utterances into text, filling out the form, checking the spelling of the caller's name, and asking for their address, phone, email, product model and other data. There's no cost to the caller beyond the time they spend talking to the machine.
James Peake, national sales director at Voice Access, said the company initially built a telephone company-grade speech recognition platform, upon which the targeted carriers could build highly scalable, reliable, and fault-tolerant voice applications. Then it began building examples of those applications by itself, for sample uses such as magazine subscription management, product literature distribution, and warranty registration.
"In all those instances, we're capturing a name, an address, an email address, product type, and credit card information, if necessary," he said. What's different about warranty registrations, he said, is the historically low response rates that can only go up. With magazine subscriptions and literature requests, the caller is at least interested in participating, or else they wouldn't call.
Warranty Experience
Peake brought with him to Voice Access some earlier experience he had while working at an extended service plan company called WarrantyNow, and at his urging the warranty registration bundle was turned into a commercial offering. Voice Access president Don Cochrane said he's pleasantly surprised at the results.
"First of all, the business turned out to be much larger than we though," Cochrane said. "Second, after talking to people in the industry, the opportunity is there to make their business more efficient and their operations more productive."
He noted that Voice Access didn't go into meetings with its prospects telling them it had a voice processing platform that the client could customize into something like a warranty registration system. Instead, the vendor told them it had a warranty registration system that happened to rely upon voice recognition technology to get the job done. It's a subtle difference, but it's one that seems to have worked.
Peake said what also makes Voice Access different from all the speech recognition vendors that have come before is its ability to put responses into context. Humans will know that IBM isn't a word but an acronym, and they'll pronounce it accordingly. Dr. is an abbreviation that in different places can mean either Drive or Doctor. Bill is the same name as William, and so on. The machine, however, has to be taught these differences.
"We feel that voice recognition works correctly about 85% of the time," Peake said. "The problem is what do you do with the other 15%? That's what separates the men from the boys -- the ability to make the other 15% of those utterances work. What we offer is a proprietary data cleansing engine that can turn that other 15% into accurate data."
Speech Comprehension
The Holmes Group Inc. was one of the first manufacturers to put the Precision Phone Data Capture Service into production. David Sarlitto, vice president of direct channel marketing at the Holmes Group, said one of the things that impressed him about the Voice Access system during early testing was its ability to make sense out of the garbled responses that consumers sometimes said were the model numbers of their units. At least two other systems did not do as well, he noted.
"I need accuracy," Sarlitto said, "and I need some clarity on who that person is and what they bought."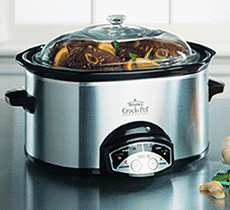 The Holmes Group is a leading manufacturer of humidifiers, air purifiers, fans, ice cream makers, food processors, and other small appliances under brands such as Bionaire, Rival, Patton, Crock-Pot, Masterglow, FamilyCare, and White Mountain.
In the first quarter, the Holmes Group's total revenue topped $115 million, but warranty expense was only $54,000 -- less than 0.05% of sales. In contrast, competitors such as National Presto Industries Inc. spent $774,000 on warranty -- 3.5% of their first quarter sales.
Prior to its selection of Voice Access, Holmes spent a year-and-a-half researching the prospect of opening itself up to live call centers for service and warranty matters, figuring out how many people would call, how long each call would last, and other relevant data points that would determine the cost of the undertaking. Sarlitto noted that most of Holmes' products retail for well under $50, so it simply did not know whether consumers would be interested in opening a dialog with the manufacturer of what most would consider to be disposable appliances.
Started with Call Centers
Sarlitto said the company ships some 20 million appliances a year, so while it wants to encourage all its customers to pick up the phone and call to report a problem or ask a question, it is not in a position to provide enough personnel to talk with them all. Automated answering was selected as the solution, and then along comes Voice Access with its speech recognition technology optimized for warranty and product registration. Pilot testing began in September, and the system went into the call centers this past Spring.
"The tool that Voice Access has provided us, is geared towards helping us understand our end user consumers better," Sarlitto said. It's not just a registration system. One of the first things Holmes did with the technology was to survey its customers about their satisfaction with the transition from live operators to the automated system. Interestingly, the reported satisfaction level remained about the same, Sarlitto said. And lest anyone think callers were simply being polite to the machine, he added that call abandonment rates remained at a low level as well.
Compared with the old paper warranty registration process, the response rate for the new system has soared. "I really don't want to relay the specific information about response, but it is a whirlwind of difference between a hard card and this particular tool," Sarlitto said. When pressed, he added that it's boosted response rates at least ten-fold. "Actually, it's twenty times, plus."
Fine-Tuning the Scripts
Sarlitto and Peake both noted that Holmes and Voice Access have spent quite a bit of time fine-tuning the scripts used by the speech recognition system. If the company adds or changes a question and response rates drop or call abandonment rates jump, that question is removed or rephrased. "I sit there and listen to what people are calling in about," Sarlitto said. "What problems are people having? Were people misusing a product unintentionally? Were the assembly instructions unclear? Once you have an automated system in place, you can respond very quickly, before it becomes a problem for a retailer or our live operators."
Sarlitto said the Holmes Group also has begun using the system for market research, going as far as to change the configuration of products to fit a newly-discovered need. "This is really the instigation of a relationship directly with the consumer for the purpose of delivering service information and soliciting information on the use of the product," he said.
But then comes the question of what to do with the data. By asking callers their age and other questions, the Holmes Group was able to determine that the market needed small appliances with larger controls and labels geared towards the needs of senior citizens. And by asking callers about the place of purchase, it was able to make a compelling case to a mass merchandiser that their customers were asking for these features, and that they should stock the new units. "Now we have an angle; we have a unique point of differentiation," Sarlitto concluded.
Peake said Voice Access also helps its customers decide what data to capture. Recently, he said he talked another customer out of trying to capture the serial number for a $50 product. The goal is to get the data you need, and not to annoy the caller with questions that seem unnecessary or intrusive. But what can be done about customers who feel the whole warranty registration process is unnecessary and intrusive? After all, you don't wish you had a warranty until the product fails.
What Voice Access and Metamail have in common is a vision of that initial product warranty registration as the initiation of a relationship. It's not simply a registration process for a new product that is hopefully working as well as was promised by the seller. It's the beginning of a dialog in which both the customer and the manufacturer are prepared to be contacted directly by the other. Whether that communication takes the form of the Crock Pot Slow Cooker Newsletter or invitations to attend a cooking class is up to the parties to decide.
The Email Approach
Metamail is a privately-held company headquartered in Toronto that's been working on an XML-based email marketing engine that's been used by AOL Time Warner's Moviefone unit, NBC, Virgin Atlantic, and DoubleClick Inc., among others. Investors include Knorr Capital Partner AG and Barrontech Investments Inc. Employment currently stands at 20 people.
The company was formed in 1999, and quickly set itself to the task of creating a more robust and multimedia-friendly form of messaging attuned to the needs of direct marketers. At the time, email was just beginning to grow out of its plain text phase, using standards such as HTML to control the placement of graphics, photos, and other eye-catching elements. Co-founder and CEO Scott Rankine said Metamail decided to go one step better, using the Extensible Markup Language, or XML, as the foundation of its graphically-rich messaging technology.
"We developed a new XML-based email format," Rankine said, "because we recognized that plain text and HTML really wasn't up to all the different messaging tasks that the email platform was being asked to fulfill -- the whole area of document presentation. Basically, we did a ground-up redesign of email as a business platform."
CRM Platform
After developing its XML technology for use by email marketers, Metamail began diversifying into customer relationship management, capitalizing on the idea that an email link between marketer and consumer can grow into a trusted relationship and a conduit for newsletters, special offers, electronic bill presentment, and other relevant exchanges of information. Initially, warranty registrations and product registrations were suggested as merely one of the possibilities. But it was received so well that Metamail decided to make it into a discrete application that could stand on its own.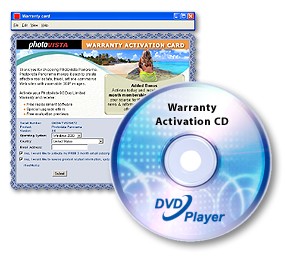 A few months ago, Rankine said, Metamail threw in a warranty card as an example in a PowerPoint presentation made to Pixela Corp., a PC and Macintosh peripherals and software maker located in Osaka, Japan.
Pixela makes TV tuner and video capture boards along with video editing and authoring software, plus a few external DVD drives and remote control units for PCs. It sells this gear both to end users and to OEM customers such as Canon, Sony, Matsushita Electric, JVC, Hitachi, Fuji-Xerox, Fujitsu, Kyocera, Fuji Film, Sharp, Sanyo, and Toshiba.
Metamail was making a presentation of the possible customer relationship management applications of its XML-driven messaging system. Rankine said Pixela executives took a "strong liking" to that example of the warranty registration, so Metamail began writing code. In early May, Pixela and Metamail announced their OEM agreement, under which Pixela will bundle Metamail's software into future product releases, placing a registration CD in the box, or in the case of its software, adding the code to its own CDs. Warranty registrations will be completed using Metamail technology localized for all the languages and markets in which Pixela and its OEMs sell, Rankine said.
"We've basically taken the real mail paper document -- the warranty card -- and plugged that into what we do," Rankine said. "So basically, you can replace the warranty cards with CD-ROMs. If we're dealing with software companies, we can build our utility into their product, so that when you're installing or downloading the software, up pops a warranty activation card."
Soaring Response Rates
Rankine said almost half the people who receive the registration CDs are actually taking the time to complete the form. "That's an enormous number," he said. "We're tracking about 48% opt-in. And of course what that does is 1) provide a value to the consumer in that they get to register their warranties, and 2) it also provides the basis for a permission-based dialog with the consumer."
Rankine said he thinks the reason for the response rate boost is convenience. Even the online alternatives require the user to type in a Web address and then navigate through a few menus to the right page. In contrast, the Metamail CD is self-starting as soon as it's popped into the CD-ROM drive, and once the warranty registration is completed, the data is stored until an online connection becomes available. That data is then uploaded to the server in background mode the next time the computer is connected to the Internet, without any further assistance from the end user.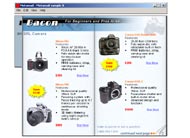 For non-software companies, the presence of that registration CD-ROM in their box can provide a platform for the inclusion of instructional videos, product manuals, aftermarket consumables discount offers, product catalogs, surveys, links to Web sites, etc.
The Metamail product warranty registration code takes up only a tiny fraction of the available space on the CD, so there's plenty of room for additional materials. Hey, as long as it's going in the box anyway, they might as well fill it up with something.
Word-of-Mouth Marketing
While Metamail's initial target market was PC peripherals and software vendors, Rankine said the company is now looking to branch out into small appliances and consumer electronics. As a small software company with limited resources, he said Metamail is first looking to leverage the existing partner relationships of its customers, such as those on the Pixela list above. But anything in the consumer domain that currently uses paper warranty cards is a future possibility for growth, he added.
In terms of price, Rankine declined to discuss specifics, but he said the per-unit costs to the OEM of the Metamail system will be lower than the combined cost of warranty card postage and data entry. "We're talking nickels and dimes, not dollars per unit," he suggested.
Privacy is the biggest concern, but that's one which Metamail has been focused on for all of its four years of existence. Metamail is not a spammer, although those who broadcast unsolicited commercial email and fill inboxes with junk have tainted the whole "permission-based" email marketing field. But even within the permission-based segment of the business, a marketer can become annoying merely by sending out too much material too frequently. So even when Metamail was working with Moviefone and Virgin Atlantic, it made sure that its licensees understood that permission has its limits.
No Spam Allowed

"In our licensing, we strictly prohibit any of our customers from engaging in any non-permission-based marketing activities," Rankine said, "whether that's the reselling of the list or spamming. If they engage in that, their license is cancelled. We're very conscious of that, because we want Metamail to be perceived as permission-based communication between the company and its customers."
Still, the consumers who insert the warranty registration CD into their PCs will have to overcome the lingering perception that the whole process is designed to get them and their valuable personal information into a database. Even if Metamail and its licensees wear white hats and do nothing but good things with the data, there always will be those who can't wait to sell their lists for a nickel a name. Perhaps a strong data privacy law will help remove that tarnish from the industry.