September 28, 2004
The SAFE Guys:
As with manufacturer's product warranties, the extended warranty industry is huge yet easy to take for granted. Two industry experts explain why they left the comfort of the insurance business to open their own extended warranty consultancy.
Between September 2003 and May 2004, Warranty Week in conjunction with Entigo Corp. hosted nine online Webinars on a variety of topics of interest to the warranty community. After answering a subscriber's query last week, we were shocked to discover that the recordings of the Webinars are no longer online.
The subscriber wanted to listen to the last of the nine Webinars, which featured Randy Moudry and Jim Sebastian, co-founders of a company called Service, Administration & Financial Enterprises LLC. During the Webinar held on May 18 of this year, they spoke for about an hour about their role within the extended warranty industry. Given that Warranty Week is focusing on the extended warranty business for the next few weeks, we thought it would be timely to begin this series with a restatement of what they had to say a few months ago.
Extended Warranty Experts
Both Moudry and Sebastian have extensive backgrounds in the extended warranty and insurance industries. Moudry has held executive positions at Aon Warranty Group, Philips North America, and the American International Group Inc. Sebastian has worked at Zurich Financial Services, the Assurant Group, and also at the American International Group. In fact, it was while they both were working at AIG at the beginning of 2002 that they hatched their plan to open a consultancy to help manufacturers and retailers create, launch, and operate extended warranty programs.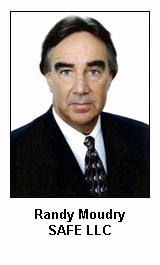 "The combination of our backgrounds is unique in the warranty industry," Moudry said, "melding all of the skills in the warranty, extended warranty, and insurance arena -- from sales and marketing to operations, compliance, and underwriting." He noted that both he and Jim Sebastian are licensed as property and casualty insurance agents -- Moudry in Arizona and South Carolina, and Sebastian in Georgia.
"From the time that we met each other at AIG, Jim and I wanted to go into business together. We had complementary skills, and more or less the same goals," Moudry said. So roughly two-and-a-half years ago, the pair decided to go off on their own and launch SAFE. The company does warranty consulting work for both OEMs and retailers who are creating their own extended warranty plans, and also puts together turnkey programs if required. In recent months, SAFE has even begun to delve into the actual administration of service plans, assisting the client with everything down to the creation of custom Web pages for sales and/or claims administration.
"Some of the things we do are very unusual and some are rather common," Moudry said. SAFE does work in industries as diverse as HVAC, lawn and garden equipment, home audio, and major appliances. They're even beginning to dabble in automotive service contracts -- a sector in which they have not historically been involved. And they're also testing the waters in residential extended warranty/maintenance contracts. Moudry said one recent project helped a company to set up a sewer and water line maintenance program, which insures the pipes between the city line and the residential hookup. So far, though, they haven't taken on any clients involved in the more traditional segments of the residential extended warranty industry.
Industry Structure
Basically, there are two types of extended warranty programs. The first is called self-insured, due to the fact that the seller is taking the risk and keeping the premiums themselves. The second is called fully-insured, because there is a traditional insurance company underwriting the risk and taking a portion of the premiums. With either type, there is always an administrator, though there are both plans that are self-administered and plans that are administered by outside companies (called third-party administrators, or TPAs). And there's always a sales agent, though it can be an employee of the self-administering, self-insured retailer, or it can be a person contracted by the TPA. It can be a cashier. It can be an auto salesman. But no matter who it is, they're probably going to get a hefty sales commission.
Moudry strongly suggests to clients that they structure a fully-insured program rather than take the self-insured path, "mainly because it takes all the contractual liabilities off the books and it allows the warranty provider to declare the income immediately." It also makes it easier to comply with accounting rules, he added. But he admits that the self-insured option looks mighty attractive on paper.
Sebastian said the only type of companies he'd suggest pursue the self-insured route would be those with a significant amount of excess cash and earnings, who therefore can afford to set aside some funds and defer the recognition of extended warranty income to a later date. "But even in those cases, just because of the pressure of the economy and their internal goals, those folks sometimes jump over and put a big block of business out to be insured so they can drag down some more income for the quarter," he said.
Other times, a company that's self-insured will be preparing itself for acquisition, and will want to decrease its contingent liabilities by fully insuring its extended warranty plan. This makes it easier to sell the business, because it removes any uncertainty about the potential size of future liabilities. This also has the benefit of immediately boosting profits, because essentially the reserve is liquidated and split between the insurance underwriter and the administrator.
How much each party gets is always open to negotiation. The underwriter needs to be compensated for the risk, plus it needs to make a profit after claims are paid. The administrator also needs to make a profit after accounting for the overhead involved in claims processing. But in general, the three entities involved in the sale and administration of an extended warranty split the premiums in the following way: the sales agent gets 50%, the administrator gets 20%, and the underwriter gets 30%. That 30% is split further into an amount set aside to pay claims (which Sebastian pegs at 19.8%), an amount to cover "fees" (just over 5%), and the remainder as a buffer in case claims exceed expectations.
Extended Warranty Contracts
Premium Distribution Breakdown
Source: SAFE LLC
Sebastian said the ratios vary tremendously given the type of product involved. With a product line known to have a low loss ratio, there is less need for reserves, and of course an expectation of fewer claims. With a new type of product such as plasma screen televisions, the loss ratio will at least initially be unknown. Factors that need to be considered include the typical lifespan of the product, the length of the contract, and the projected cost of repairs/replacements. Another factor is the "clout" of the participants, and their ability to take their business elsewhere in pursuit of a bigger slice of the pie. For instance, a very large electronics retailer may be in a position to demand a higher percentage of the premiums as a sales commission.
Industry Size
It's astonishing to report that nobody seems to have ever published a comprehensive market research report that sizes the extended warranty industry in all its sectors: homes, PCs, consumer electronics, major appliances, HVAC, office equipment, and automotive. Last year, a British research firm called PA Consulting undertook an international market study on behalf of the UK's Competition Commission, to which it reported that the U.S. extended warranty market was between $4 and $7 billion in size. But that estimate included just what industry insiders call brown goods and white goods -- home audio, television, DVD, VCR, washer, dryer, refrigerator, etc. And it didn't include the holy grail of extended warranty market research: a pie chart listing all the major players by revenue and/or market share.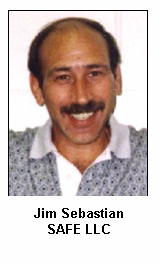 Sebastian said he has never seen such a thing anywhere else. But through his personal knowledge of the industry and the major players, he's willing to take a stab at a number: $15 billion. That, he says, is a low-end estimate, and it doesn't include automotive. "It's a nebulous number," he said, "but I think $15 [billion] is probably a pretty good estimate." He also noted that he's also not including a lot of the programs that bundle both preventative maintenance and corrective maintenance into a single offering, nor is he including somewhat esoteric offerings such as the sewer/water lateral pipe insurance plan that SAFE helped set up for a utility company.
Sebastian said he thinks the roots of the extended warranty industry might go back as far as 40 years ago. "I'm not sure of the exact date," he said, "but I would say that probably in the early 1960s was when extended warranties were first introduced as extensions beyond manufacturers' warranties." He said some of the early players simply wrote as many contracts as they could, paying claims out of current cash flow -- a system that worked well as long as revenues constantly increased. Others operated more formal programs with warranty reserve funds, under which they would set aside a certain percentage of current revenue to fund future claims.
Those decades were good times -- color television, home stereos, dishwashers, garbage compactors, and icemaking refrigerators were going into virtually every middle class household. Then came CD players, VCRs, microwaves, and of course home computers. It was easy to sell the units on the promise of modern living, and almost as easy to sell the extended warranty plans on the possibility of breakdowns. Inevitably, though, recessions and company mismanagement began to take their toll on the industry, leading to the collapse of major players such as Crazy Eddie and EWC Inc. in 1989 and 1991, respectively. Each company left millions of dollars of worthless extended warranty contracts in their wake, drawing the attention of insurance regulators.
Soon enough, those who chose to remain self-insured began to face new rules governing extended warranty claims and accruals, recognition of deferred revenue, and other accounting practices. Sebastian said many extended warranty sellers soon realized they could sidestep some of these rules by switching to extended service plans fully insured and administered by outside entities.
Look at the pie chart above once again. Which slice looks the most enticing? Add to that the fact that the seller's job is essentially complete once the contract is sold. The seller simply takes his 50% and passes on the burden of administering, insuring, and paying claims to others. The administrator has the ongoing overhead and the underwriter has the ongoing risk. But the dealer has half the pie at the outset.
Then again, isn't the whole pie rather enticing? What this chart is saying is that a $100 extended warranty contract is likely to be split up into three pieces: 50%, 20%, and 30%. That would be the case if the program were fully insured and administered by an outside entity. But what if it were self-insured and self-administered? What this chart is saying is that the $100 contract would produce a profit margin of something between 50% and 81.2%, depending upon overhead, because in a properly-priced program, the amount paid in claims (the loss cost) is going to average only $19.80 per $100 sold.
---
Warranty Chain Management 2005
Call for Participation
Around the same time that Moudry and Sebastian were scoping out the shape and size of the extended warranty industry this past May, Warranty Week was asking readers in a pair of articles (published on April 27, 2004 and May 4, 2004) whether there was any demand for either a warranty industry association or a warranty industry conference.
We're happy to report that progress can be reported in both areas. Over the summer, Warranty Week editor Eric Arnum and a group of industry executives have discussed the formation of at least a warranty forum within the confines of the American Society for Quality (ASQ), and all the early signs are positive. Last week, we participated in a conference call to discuss next steps, and some news is expected shortly.
Meanwhile, Warranty Week and ALG Associates LLC have taken the initial steps to schedule a warranty industry conference to be held March 1 to 3 in San Francisco, which we're calling Warranty Chain Management 2005. At this point, we have managed to contract with the Hyatt at Fisherman's Wharf for the conference rooms, and have made some early contacts with interested parties who might want to serve as presenters, track chairmen, and/or sponsors.
So now it's time for everyone to mark their calendars for March 1 to 3, to take a look at the conference Web site, and to consider whether you might want to be a speaker, a listener, or a planner. In the days and weeks ahead, conference organizer Alison Griffiths will be sending out more formal requests for participation, but for those who cannot wait there's a page on the site that can be used to request further information.