April 12, 2005
Warranty Conference,
Part Six:
Warranty fraud is a big problem for vehicle service contract administrators. But surprisingly, the biggest culprits are usually the mechanics and repair shops, not the consumers.
In the automotive business, warranty fraud seems to come from two directions. Consumers, knowing that a major repair is imminently required, may buy an extended warranty to see if they can get somebody else to foot the bill for their pre-existing condition. Service centers, knowing that the repair bill will be paid by someone besides the customer in front of them, may try to inflate the repair bill.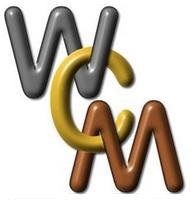 At the Warranty Chain Management conference in San Francisco last month, warranty fraud seemed to be a hot topic not only for the automotive industry, but also for both the computer and the home appliance industry. But surprisingly, across at least four separate presentations, warranty fraud arising from the consumer seemed to be the least of their worries. And while "fly by night" extended warranty administrators seem to account for the majority of the industry's negative press coverage, the top source of fraud cited by four experts in three different industries was the service and repair facility.
This week we'll take a look at two warranty fraud presentations centered around the passenger car industry. More specifically, these two presentations provided details about the defenses that warranty claims administrators can use to detect and prevent overcharges by unscrupulous service centers. Next week we'll conclude with a look at conditions in the computer and appliance segments, as reported by William Fung of Hewlett-Packard Co. and John Estrada from ServiceBench Inc.
What's ironic about the auto extended warranty industry is that the purchase of these vehicle service contracts merely transfers the risk of overcharges from the consumer to the administrator. Everybody has heard a story about a vehicle owner getting fleeced by a mechanic. And then you hear these stories about a soldier going off to war, and the last thing they do is buy their wife an extended warranty for the car in the driveway. What you don't hear too much about is how the contract administrators, who may be located hundreds of miles away, have to face some of the same challenges as individual consumers: trying to determine whether the pricetag is justified.
Overcharging Administrators
Eric Maerker, president of Warranty Risk Services LLC, said this is very specifically a problem for independent extended warranty administrators who aren't affiliated with vehicle manufacturers. He presented a paper detailing the differences he has found between the labor rates charged to consumers, auto manufacturers, and third party extended warranty administrators. A small minority of auto service centers, he said, try to overcharge vehicle service contract administrators, because they aren't A) present at the shop at the time of repair, like the consumer, or B) as familiar with the locally prevailing labor rates, as are the manufacturers.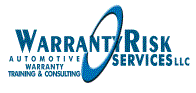 "In my work as a consultant in this industry," Maerker said, "I document the policies and procedures of a large number of administrators across the country. And what I've found is that most of those service contracts offer dealers a 'retail rate.'" That's ripe for abuse, he said, because retail rates can vary from one city to the next, and sometimes from one side of town to the other.
Maerker said roughly 50% of the service centers he's seen keep the "factory approved warranty rate" the same as the "retail rate," which is also known as the "posted rate" or the "door rate." For another 40% to 45% of all service centers, the warranty and retail rates are within 5% of each other (retail is always higher). But that remaining 5% to 10% of service centers, he said, try to claim exorbitantly high "sucker rates" from unwitting VSC administrators -- perhaps treating the out-of-town company the same as they would a stranger who experiences a breakdown on a long road trip.
Manufacturers Protected
The laws don't do much to protect VSC administrators from overcharges. Some 40 states have laws that protect the service centers from stingy manufacturers. Those laws require auto manufacturers to pay for warranty work at the dealers' retail rates, Maerker said, whatever those rates may be. Manufactures comply but with their own added restrictions that include verifying that the rate is reasonable for the market and that the dealer actually charges that rate to his retail customers. Since manufacturers don't actually set the rates dealers charge at retail there is no such thing as a "factory approved retail rate." But for 90% to 95% of franchised auto dealer service centers, the factory rate is the same or is close to the retail rate, so this hasn't been much of an issue.
While those laws don't apply to vehicle service contract administrators, they do provide an opportunity for VSC administrators to detect fraud, Maerker said. "A relationship does exist between a dealer's retail rate and the warranty rate," he said. "We can and should use that relationship to identify and eliminate unreasonable retail labor requests." In other words, extended warranty administrators should find out what the manufacturers pay for warranty work, and they shouldn't have to pay more.
Labor rates will of course rise over time as wages and inflation do their thing. Maerker said many service centers tie their rate increases to changes in the Consumer Price Index. Others simply request warranty work rate increases based on changes in their retail rates. Sometimes there are different retail rates in effect for domestic and import cars.
Manufacturers, meanwhile, can mine their own databases for answers. They can perform a detailed analysis whenever they receive a request for a rate increase to determine if it's justified. One tool they use is a repair order analysis, Maerker said. By dividing the hours into the dollars on a sampling of retail repair orders, the manufacturer can determine an "effective retail labor rate" which, because of various discounts, is usually a little below the official posted rate. Generally, he said, manufactures will not approve a rate higher than the calculated effective retail labor rate. They also will not approve a rate that's out of line with a sampling of the local market rates for similar shops within a certain distance, no matter what the law says.
Contract Language Needed
VSC administrators, Maerker said, should specify in their contracts that they will reimburse only at a fair, market based retail rate. Amazingly, in some of the vehicle service contracts he's seen, there is no such limit set. During their next revision, at the earliest possible opportunity, new language should be inserted into those contracts, he said.
"In all cases the current rate approved by the manufacture can be considered an excellent benchmark or indicator for establishing a fair, market based retail labor rate," Maerker said. VSC administrators may not have the same resources as manufacturers to be able to research local labor rates, but this doesn't mean they can't leverage the work that's already been done.
Basically, he suggests VSC administrators accept anything that's within 5% of the rate now paid by manufacturers. To find out what manufacturers are currently paying for warranty work, the VSC administrators should request from the manager of a service department a copy of an approval letter they've received from a manufacturer for whom they've recently performed warranty work. If the service manager balks at providing this information, the VSC should say it's being collected to prevent unreasonable rates "from other dealers." And if the manager still declines to provide such information, that in itself should be taken as a signal that he may be trying to conceal his use of the "sucker rate."
At the same time, the VSC administrators should keep this 5% automatic approval policy somewhat secret, or else after a while all they'll get are reimbursement requests pegged at 5% above what the OEMs currently pay. That's the thing about fraud. Those who do it best know how not to cross the line and attract attention. So it's best not to tell them where the line is. One administrator, Maerker said, automatically approves anything within $10 an hour of the prevailing local average. But again, it keeps this policy a secret. (Let's hope there's not too many service managers are reading Warranty Week.)
Inspection as a Deterrent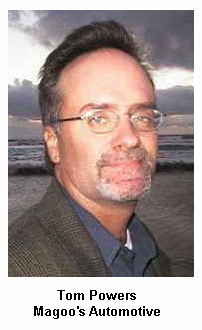 Tom Powers, director of business development at Magoo's Automotive Consultants Inc., also found that independent vehicle service contract administrators are at something of a disadvantage compared to the vehicle manufacturers. But his suggested defense was to employ an army of independent inspectors who can visit the service bay, banter in a mechanic's language, and quickly determine whether a claim is justified or not.
His company exists primarily to help VSC administrators verify the validity of extended warranty claims, the cause of failure, and the extent of damage. The Magoo's inspector is the "eyes and ears" of the VSC administrator, making sure neither the repair facility nor the customer take advantage of the service contract. If the administrator is the gatekeeper, the inspector is the sentry out on the front line, he said. The inspector's job is to identify and record the factual evidence, using their own skills and expertise, not to mention a good digital camera.
The typical VSC administrator is not in a good position to combat fraud. They would typically have a customer base spread thinly across the country, so the likelihood of a claim being made in any given Zip Code on any given day would be rather low. The chances of that claim being within a day's drive of their headquarters also is rather low. Meanwhile, the typical VSC contract would allow the customer to bring their vehicle into any shop that would agree to repair it and bill the VSC administrator. So it's unlikely that even in the same town multiple customers would use the same shop.
What's more likely is that any given VSC administrator would see only sporadic claims coming from any given place, and would see repeat use of a particular service center only once in a great while. There would be numerous occasions when a repair facility would be working on their first claim for a given administrator. There might never be a second claim.
Manufacturers Have Leverage
In contrast, customers of a particular vehicle manufacturer would return time and time again to the same dealership for their warranty work. There may be hundreds of repair facilities in any given town, but there are probably only a few dealerships offering any given brand. Those dealerships are of course dependent on the manufacturers for a steady flow of products to sell. So the manufacturers usually have some leverage over the service center.
"They don't often call for our services," Powers said of the OEMs. "They have other ways of controlling the behavior of service people and repair facilities. So they don't need our services as much, although they do sometimes call our folks out for an audit, or just to do a double-check or a reality check."
In contrast, the extended warranty administrator are at a significant disadvantage, Powers said. Repair orders can be inflated, and without local pairs of eyes and ears on-site, they can be difficult to verify. The VSC adjusters who try to do it over the phone may be skilled administrators, he said, but they're probably not trained mechanics. Even if they are mechanically inclined, it's certainly not the same as being there to examine failed components.
"So you need somebody on your side to get out there and take a look at it," he said, "to say 'yes these things are broken and need to be looked at and changed.' Then the administrator, based on that report, can determine whether something is covered and whether it needs to be repaired."
Next-Day Service

In today's market, these inspections needs to be performed quickly, usually within 24 hours, Powers said. Sometimes the inspectors phone in their initial verbal reports immediately, and then make a written report available the next day. "Dave Magoo, who started our company 17 years ago, tells stories when he first got started that they would get a request to do an inspection, and he'd have two weeks to get a report back to the administrator," he said. Those days are long gone.
The written reports submitted by Magoo's inspectors include details about the claimant, the vehicle, the engine, and the repair facility, including its labor rate. It tells the inspector why the inspection was ordered, for instance if it involves the same components as a repair done only a few weeks before. And it asks the inspector to confirm if there was any evidence of customer abuse, or signs of a collision, and what shape were the belts in, and were there any signs of leaks?
Not every claim merits an inspection, of course. The reason, of course, is the cost, which is usually in a range of $100 to $125 (depending upon monthly volume) for a typical report that includes digital photos and a multi-page written report. Powers said there are certain triggers that each administrator uses to cost-justify the expense. For instance, some want an inspection whenever the repair will cost over $1,000. Others send out an inspector when there's a second or third claim within a short period of time. Still others send out an inspector whenever there's a new repair shop involved, as a sort of "getting to know you" visit. And a few even send out inspectors just to keep their own staff honest and alert. But again, as Maerker noted, you don't want your trigger points to be public knowledge.
Maerker had mentioned that independent inspectors are sometimes the best source of information about the prevailing labor rates in a given market, because they're constantly making visits to the same repair shops and after a while they get to know who's who. Powers somewhat seconded this notion, saying that the inspectors are building a knowledge base for the administrators to use. But this intelligence-gathering function is in his view a side benefit of inspections. First and foremost, inspections detect and deter repair order inflation, even outright fraud, saving an estimated $400 for every $100 spent. Secondarily, the possibility of inspections acts as a deterrent to fraud.
Administrator Rip-Offs
While most of the fraud attempts the Magoo's inspectors see is coming from either the consumers or the repair facilities, Powers also noted that there are still a few unscrupulous VSC administrators out there that basically deny every claim and then wait to see which consumers complain the loudest. They operate under the "squeaky wheel" theory, where those who complain the best and the most are the ones whose claims are actually paid. But Powers also noted that in the age of the Internet, bad news travels fast. "These days, you can just drop the name of the contract administrator into Google, and you don't want it to pop up at 'Rip-Off.com,'" he said.
Sometimes even legitimate administrators turn down claims, and in those situations it's important to have a written record that explains why. One way to do this, of course, is to use an independent inspection service like Magoo's. But Powers said that the best companies have done as much as they can to take the personality out of the equation, so that a claim denied by one adjuster and one inspector would reach the same conclusion if handled by another adjuster or inspector.
"It isn't always that way," he said. "Some guys have more experience than others, and the ability to determine what is and isn't a covered claim. But for the most part it's pretty transparent and pretty independent of the adjuster."