August 9, 2005
Warranty Forum:
Manufacturing Insights plans to invite the CIOs of all manufacturing companies to meet quarterly to talk about warranty and other topics.
Manufacturing Insights, a business unit of the International Data Corporation, is forming an Operational Excellence Council that will include warranty as one of four central topics. Open to chief information officers, chief executives, and chief financial officers of manufacturing companies, it is hoped that the group will foster information sharing across industry boundaries. It's not quite the warranty industry association that so many people desire, but it's a giant step in the right direction.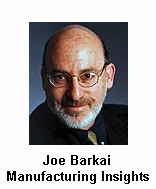 Joe Barkai, program director, product lifecycle strategies, at Manufacturing Insights, said he plans to open the council up to all manufacturers that issue product warranties, no matter what their industry. But he said he plans to exclude most of the warranty software vendors, service companies, and publishing/consulting organizations that might use the group as a sales lead generator. And since the proceedings of the group will remain confidential, members of the press will not be invited either.
Barkai, who joined Manufacturing Insights in February of this year, has an extensive background in consulting and industry associations. He is the founder of the Transportation Industry Knowledge Management Consortium that has become the Service Technology Program Office of the Society of Automotive Engineers. Before joining IDC, he was the founder and principal at Diagnostic Strategies, a consultancy that for almost seven years focused on operational analysis and improvement, product lifecycle management, business process re-engineering, and technology benchmarking, where he worked with companies such as Chrysler, John Deere, Lucent, General Dynamics, and the U.S. military.
Barkai said the actual operations of the council will be managed by David Parker, who's been appointed to the new post of program manager for the Operational Excellence Council at Manufacturing Insights. Before moving over to Manufacturing Insights in May, Parker was most recently a program manager for the CIO Executive Council of CIO Magazine, where for two years he worked with representatives of GKN Aerospace, Campbell Soup, Toyota Motor Sales, Amgen, and the Smurfit-Stone Container Corp. Before that, he was a research analyst and account manager for IDC, where he worked with clients such as IBM, AT&T, Intel, Hewlett-Packard, and Avaya, among others.
By the time Parker made the move to Manufacturing Insights, the membership of the CIO Executive Council had grown to 250 CIOs from all kinds of companies. Essentially, Parker said he's now going to do it all over again, creating a CIO group just for manufacturing companies.
IDC Backgrounder
The International Data Corp. is a worldwide market research and consulting firm with more than 700 analysts in 50 countries. IDC, in turn, is a subsidiary of the International Data Group, which has extensive operations in publishing, conferences, and expositions. Founded in 1964, IDG reports 2004 revenues of $2.46 billion and has more than 13,000 employees worldwide.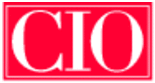 IDG claims that its online and print publications are read by more than 100 million people per month. Well-known print titles include Computerworld, InfoWorld, Network World, PC World, Macworld, and perhaps most relevant to this discussion, CIO Magazine. IDG-run events include the Macworld Conference & Expo, the LinuxWorld Conference & Expo, IDC Directions, and the CIO 100 Symposium. IDG also operates the CIO Store, which sells reports on everything from asset management to wireless strategies.
A few years ago, IDC decided to create business units that focused upon specific vertical markets. That list now includes Energy Insights, which provides research and advisory services for energy industry executives; Financial Insights, aimed at users and providers of financial industry technology; Life Science Insights, aimed at the pharmaceuticals and biotechnology areas; and Manufacturing Insights, focused on manufacturers in the automotive, aerospace, chemical, computer, electronics, and consumer products industries.
Focused on the CIO
Given the heritage of IDG and especially its pioneering launch of CIO Magazine in 1987 -- when there weren't all that many CIOs in the world -- it's no surprise that this Operational Excellence Council would be aimed at the "C-level" executive. Given that it's coming out of the Manufacturing Insights business unit, there's no surprise in its manufacturing focus. But what is surprising is that out of all the possible issues, challenges, and problems that CIOs could conceivably discuss amongst themselves, warranty would be near the top of the list.
A newsletter called Warranty Week is hardly going to be objective about the relative importance of warranty. We could understand how somebody could rank it in importance somewhere between payroll and accounts receivable. But if we heard Barkai and Parker correctly, what they're setting out to do is not to sit around and talk about innovations in payroll software. What they want the CIOs to talk about is how to take advantage of payroll data to help a company hire better employees. This is a forum intended for really high-level strategic thinking.
Barkai said for most companies, the CIO necessarily has to be involved for any major projects to get done. "From my perspective, in order to affect almost any change in a company, you need management's blessing -- you need their endorsement, guidance, and backing," he said. CIOs, meanwhile, need a resource to find out what other companies are doing. "What we want to do," Barkai explained, "is provide a forum for CIOs and other "C-Level" executives within manufacturing industries to have a forum to meet, to exchange ideas, to exchange best practices, and to compare, contrast, and borrow ideas from one industry to another. We thought it would be extremely interesting for a CIO or a CFO from HP to talk to Toyota, for example."
So what would they talk about? Barkai listed four hot topics: radio frequency identification (RFID), operations in China, lean manufacturing, and warranty. How did warranty make the short list? He said it was requested, specifically and repeatedly, by several of the CIOs who are planning to participate. In fact, he said that just last week, the CIO of a major electronics company told him he'd be interested in talking to other CIOs about how they handle warranty claims processing. And the CIO said he didn't want to talk to his competitors; he specifically mentioned wanting to be introduced to his peers at companies that were perceived to be quality leaders in other industries.
Strategic Warranty Operations
Warranty, Barkai said, is an accounting function to some people and a strategic operation to others. The Operational Excellence Council will appeal more to those who believe the latter -- who believe that warranty can be a window to product operation and quality. But even those who believe it's only an accounting function have to admit it's a major accounting function that's a major source of pain for most manufacturers.
"The feeling inside the industry is that the amount they spend on warranty claims is unjustified," Barkai. That's not the case with other accounting applications such as payroll or accounts receivable. So even those who don't see the strategic importance of warranty might believe there's an opportunity to cut costs through efficiency improvements to the process or quality improvements to the product.
However, Barkai said he doesn't really think there's much to be gained just by making warranty processing more efficient. The bigger gains will be realized as warranty data is shared and communicated to other departments who can make use of it. As with the Early Warning Standards effort now centered in the automotive industry, the best approach is to fix the product before it's even finished, so there never needs to be a warranty claim. And if a warranty claim still becomes necessary once the product has been sold, it can be approached as an opportunity to meet a customer, impress them with the level of service, and perhaps build loyalty for the future.
"At the end of the day, a carmaker has very limited visibility of what's happening out in the field," Barkai said. "And many critical functions don't have any customer facing or even dealer facing. Engineering, for instance, doesn't have much. Engineering has to rely on quality and warranty to tell them what's happening out in the field. It's become a very isolated and very fragmented operation."
Those who believe in the strategic importance of warranty might want to know more about how warranty data can be used as an indicator of product quality, customer satisfaction, and operations in general, Barkai said. What prevents them from doing so is the way information is fed into "silos" that ordinarily don't communicate. There's a silo for warranty administration. There's another silo for dealer communications, another for engineering, and another for quality.
"They really don't share information," Barkai said. "And they don't reuse or repurpose knowledge from one element to another. It is very hard for these organizations to start thinking about product lifecycle as a whole, and understand the impact of decisions they'd make about upstream or downstream processes."
Breaking Out of Silos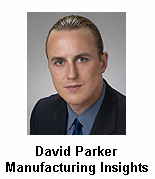 Parker said CIOs seem eager to break out of these 'silos' they've built around themselves, so they can venture out and meet new people. "In talking to some of these folks, we find they become a little 'siloed,' either talking to the same sub-industries such as automotive, or talking to their own personal Rolodex," he said. "Everyone we've spoken to agrees it would be very powerful to be able to talk to other industries and hear what they're doing."
He said he wants this to happen not only through regularly-scheduled quarterly meetings of the Operational Excellence Council, but also through periodic conference calls between specific parties. "If someone has to make an immediate decision, hopefully we can get them on the phone with someone who has relevant experience to share," Parker said. "So we can very effectively make matches for them in that way."
Parker said that just getting like-minded people into a single room will create its own level of excitement. "As we envision it, and how it worked over at the CIO Executive Council, was that we would have quarterly meetings for each topic area, where all the members can get together face to face," he said, "where they can start to hit on areas that maybe they wouldn't have on a one-on-one call with someone from their own Rolodex." The first conference call is likely to take place later this month, and the first meeting is probable for October or November. Interested parties can contact David Parker at dparker@idc.com by email.
Companies aren't going to get rid of the silos, so what's needed is the attention of somebody who can see across the silos and has control of multiple silos, Barkai said. Therefore, somebody at the "C-level" such as the CIO needs to become involved. "I don't believe it's just about better software. It's not just about processing the claim a little better. I don't even know that it's about analytics and text mining. It's about the resulting process improvement," he said. "And we know from experience that business process re-engineering and knowledge management initiatives are doomed to fail unless they become part of the company's strategy."
Parker said the Operational Excellence Council is going to comprise four forums organized around specific topics: warranty and quality management, RFID, lean manufacturing, and manufacturing in China. "Given that our core competency is in research and benchmarking, we will provide the necessary background and anchor for these topics," he said, leveraging the experience of not only CIO Magazine but also other parts of IDC and IDG. "It gives us a nice starting point."
---
Advertisement