February 7, 2008
WCM Keynote Address:
For the first time, a top automotive executive delivers the keynote address at the WCM Conference next month in San Diego. His message to attendees will stress the need for common standards to improve warranty workflow among partners, suppliers, competitors, and dealers.
There are less than four weeks until the fourth annual Warranty Chain Management Conference convenes in sunny San Diego, which means it's time for Warranty Week to begin previewing the schedule.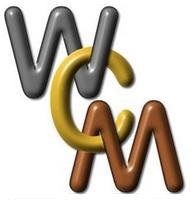 Alison Griffiths, the WCM's conference director and president of ALG Associates LLC, has once again put together a wide-ranging and thought-provoking agenda for the event to be held March 4 through 6 at the Hyatt Regency Mission Bay Spa & Marina.
Griffiths said conference registrations are on a pace to match attendance at the Las Vegas show two years ago -- in the 285 to 290 range. Given the way many companies are cutting budgets in the wake of recession worries, this continued willingness to travel is refreshingly unexpected. But then again, she noted that effective warranty management is something that can both save money and make money. So the travel bill is an investment.
"I think in the short term, absolutely, there are companies looking for immediate ways to reduce their expenses," she told Warranty Week. "And yes, people have cancelled out of the conference on that basis. But likewise, I think there are other companies that are looking further into the future, and they recognize that warranty is going to be one of the ways that they can secure their profits. And it's one area where they can really tighten up and turn it into a competitive advantage."
Wide Spectrum of Attendees
Griffiths said that so far she has seen a wide mix of people registering for the conference -- everyone from multinational manufacturers' warranty professionals to single-person consultancies. Even some private capital investors have signed up, she said, presumably in search of prospects.
Warranty management employs tens of thousands of people in all sorts of companies, and gradually the WCM events are widening their focus. Initially there was a heavy contingent from the computer industry, plus the retailers and administrators selling extended warranties, and the software developers and consultancies selling tools and services. Then came a strong influx from the automotive and appliance industries, and then last year the conference added a new focus on the legal aspects of warranty.
This year, Griffiths said, "one of the biggest changes has been the introduction of the aerospace industry into the forum. We have a complete track for the aerospace industry with Boeing and Hawker Beechcraft presenting. That was really something I was striving to achieve because for the last two years attendees from the industry have asked to hear people talking from an aerospace perspective."
The second day of the conference opens with an automotive warranty track, as has been the pattern in the past several years. There's also an entire panel given over to topics surrounding appliances and consumer electronics. "It's a real mix this year," Griffiths said. "There are tracks that are industry-based as well as tracks that are subject-based."
Industry-Specific Tracks
In years past, while there might have been panels featuring speakers from high-tech manufacturing, the topic was warranty fraud, or extended warranty. Now there are three industry-specific tracks, and if one thinks of extended warranty as an industry, perhaps there are four or five of them.
"People have a real chance to go to a specific industry track, rather than them all being subject-based," she said. "When I look back on previous programs, we haven't had that kind of structure before. So it will be very interesting to see how that works and how attendees feed back in terms of its usefulness."
Making a return appearance this year are several notable attorneys who deal with the legal realm of the warranty industry, Griffiths added. "We have three tracks specifically dedicated to the different legal aspects," she said. "And because of the high-profile product recalls that we've seen this past year, I think folks are really interested to hear what the changes are, what the expectations are, and what the minimum requirements for them are."
Griffiths said she's also programmed in more panel discussions than before, taking a few steps away from PowerPoint-driven speeches and towards more open discussions and audience participation. One is on IT investments and another is on legal aspects of warranty. And another closes out the conference with a final panel featuring GM, Sony, and several other manufacturers.
The other big change, Griffiths said, is the addition of a spouse and partner track for those who tag along for the trip to San Diego but who don't register for the actual conference. "So I'm going to put on a partners and spouses meeting room where they can meet up for refreshments in the morning before they go off and do their activities around San Diego," she said.
The day before the conference begins, there are six workshops which we will treat in some depth in the weeks ahead. Topics range from extended warranty analytics to product warranty statistics, as well as warranty fraud, field failure data, and warranty contract dispute resolution.
Chrysler Keynote Presentation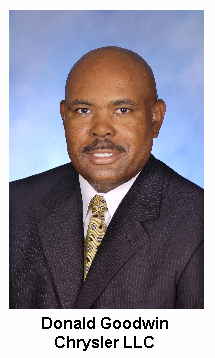 The opening morning of the conference on March 5 begins with a keynote presentation from Donald Goodwin, vice president of global service at Chrysler LLC.

Griffiths said she first approached the automaker about filling the keynote slot back in 2006, when she saw the way long warranties were becoming a featured theme in several automakers' marketing campaigns.

One claimed to have "America's best warranty" and another had "America's #1 warranty," and then Chrysler came along with its lifetime powertrain warranty. "And I thought that would be a really great opening keynote for the warranty conference, particularly since the whole conference is built around warranty management and driving competitive advantage," Griffiths said.

Goodwin started working for Chrysler back in 1985 as a quality manager, and said he basically worked himself out of a job by hitting his quality targets in less than two years. He moved over to product development, where he remained for decades until making the move into service about a year ago.

"In one form or another, I'm approaching my twenty-third year," he told Warranty Week. And in that time he's seen a lot of change within the company. He's been through the 1999 Daimler merger and the 2007 Daimler spin-off, not to mention the 1987 merger with American Motors that brought Jeep into the fold.

"One thing I can tell you for sure: we have the ability and the propensity to deal with change around here. It doesn't intimidate us. It doesn't paralyze us. We've become very socially adroit," Goodwin said.

Each time there is a new corporate structure, Goodwin said, inevitably the various parties sit down and compare their warranty systems. "We try to figure out what the best of the best is," he said. "And for the business that we're in, on the high-volume end, it was determined that our method was the best one." So they kept it.

"The interesting thing that we've found -- and I'm going to cover it in my presentation -- is that we have one global warranty system that has withstood several global alliances and mergers and acquisitions. When we stack ours up against everybody else's, they adopt ours. We take a lot of pride in that," he said.
Driving Competitive Advantage
Goodwin's keynote speech is entitled "How warranty management drives competitive advantage." Everything in his speech, he said, relates to that title. "Most people tend to think of warranty in terms of what happens after the sale when things go bad, and how well does the company stand behind its products? I am going to spend a lot of time talking about what we do up front, to align our products, services, and our warranties with customer expectations. It's much more focused on the pro-active side, or the preventive side," he said.
The session's description promises that "attendees will learn the operational definition of warranty management." Said Goodwin, "I'll be telling you what we mean when we say warranty management. We talk about the pro-active side of it and we talk about the management side of it. But most of it is focused on aligning with customer and dealer expectations."
The day after his presentation, representatives from the Automotive Industry Action Committee will deliver their annual update on all their warranty standards-making activities. Goodwin said he is not personally involved in AIAG but he's familiar with its activities. And he said he's very happy to hear that their standards-making efforts are continuing.
"We have to collaborate. I want consumer-based metrics for the dealer, and for our company, and for our suppliers, so that all of us are working together to improve in the areas that are most important to the people who are writing the checks. To the extent that AIAG can bake that into their metric system or their process system for doing business, we can help each other out," he said.
Standardizing Warranty Paperwork?
"At some point, we'd like to see something a little more standardized across the nation, because I think having a totally transparent, very efficient claims processing and payment system and labor op codes is a great way to save cost and add value at the same time," Goodwin said.
"When you look at other professions such as medical -- and you go from one clinic to another, and the paperwork is different. You might have the same insurance company paying the claims to both places, but the agents and the computer systems have to deal with data input. That's redundancy. People are paying for that, but they're not getting any change in their treatment.
"We have to figure out what adds value and what doesn't, and then eliminate those things that don't add value. That's the only way we're ever going to have a chance to keep our costs under control," he said. "It can mean the difference between being profitable and being non-existent."
Last summer, Chrysler one-upped its competitors with the introduction of a lifetime powertrain warranty for all Chrysler, Jeep, and Dodge vehicles purchased from dealer inventory and delivered on or after July 26, 2007. It was important enough to deserve its own logo (see below) and has become a standard part of virtually every one of the company's advertisements since.
Chrysler's Lifetime Powertrain Warranty

Goodwin said that while the offer has been available for only a little more than six months, it's already had a noticeable effect on showroom traffic. And more people in the dealerships could mean more sales. "Our dealers have a pretty good closing rate, so we remain guardedly optimistic," he said.
"We're very excited and very happy with the lifetime powertrain warranty, as are our dealers and our customers. Part of it is this whole phenomenon of people stretching out the terms of their car payments. When you get past 36 months, and you start stretching it out to 48 months or 60 months, you want to be sure that you have car payments, insurance premiums, and regular maintenance in the budget. But what you don't want to have in the budget is a new transmission or a new engine.
"We heard the customers, and we're very confident and proud of our powertrains. So we wanted that to be the last thing on their minds when they come to shop at our stores -- whether or not we're going to back them and whether they're going to get any unpleasant surprises," Goodwin said.
At the WCM, Goodwin is going to be in front of warranty professionals from numerous industries in addition to automotive. But whether the company makes airplanes or an air conditioners, it's a manufactured product. And the manufacturer is likely to have some of the same challenges with both customers and suppliers.
Understanding Customer Expectations
"In every case," Goodwin said, "there are customers. And in every case, customers have expectations. So, the question is, how do you build a relationship that's based on trust and mutual respect? A lot of it has to do with how well do you deliver the quality of product and the quality of service, but it also has to do with how well do you respond when things go wrong. The first step is to understand what they expect, and make sure you meet their expectations. But also, you must have a robust enough solution so that when things go wrong, you can actually use that as an opportunity to strengthen the relationship, depending on how you respond."
In recent years, at various warranty conferences, representatives from both appliance companies and computer companies have repeated the same story: when a product breaks and they do a good job repairing it under warranty, customer satisfaction levels actually rise above where they'd be if there was no break/fix episode.
At WCM 2008, Goodwin said he will tell a similar tale for the automotive industry. "When things go wrong and we exceed their expectations, we actually see the loyalty go up," he said. But there's a complicating factor in that it's not Chrysler LLC doing the warranty work. It's the franchise dealerships, many of whom also sell other brands.
"To the consumer, they paint the dealer and the manufacturer with the same brush. So to the consumer, the dealers are us," he said. And when it comes to service, there are good dealers and there are bad dealers. He said he hopes there aren't too many of the latter, but acknowledged that they exist for every nameplate.
Sometimes, Goodwin said, the bad service providers can damage the image of several brands at once. "If you're a problem child for Chrysler, you might also be a problem child for Toyota and for Buick. So that's why it's important for all of us to get together and work to get better. Our industry's reputation is at stake. It's not just about the manufacturers."
Goodwin suggests that perhaps the automotive industry has a better image than many others, in terms of customer satisfaction numbers. "We're all good, but we're trying to figure out how to move to great," he said. "Even the worst OEMs are somewhere in the ninety percent range. So the difference between the worst and the first is between 90% and 96%. If you were an airline or a telephone company, if you were in the high 90s, you'd be printing money. But in our industry, if you're in the low 90s, that makes you mediocre."
Future Challenges
He said he would end his keynote with a look at some future challenges, not only for Chrysler, but also for other automotive manufacturers. And it comes back to this same blend of sharing and advantage -- of co-operation and competition.
"In order to grow globally, and to do it quickly, we're going to have to take on partners," Goodwin suggested. "So how do you make one plus one equal three? A lot of that has to do with how you set objectives for the product you're going to deliver together, how you communicate with the supply base, how you make sure you understand the markets you're going into, and how you put system in place to take care of the customers and dealers in those new markets?"
As good as Chrysler's warranty claims processing system might be, it will be only one of several that are part of the equation. Dealers, OEMs, suppliers, and service providers need to do a better job of communicating when it comes to warranty work.
"Since neither party is going to have its hand on the entire control panel, we have to collaborate and figure out roles and responsibilities, and then help make sure each other delivers," Goodwin said.
Don Goodwin is scheduled to deliver his WCM keynote speech on Wednesday, March 5 at 9am.