February 3, 2011
The First Service Contract:
A GE appliance dealer sold it to a customer in Chicago nearly 77 years ago, along with a refrigerator that turned out to be highly reliable. Yet the same sales drivers used back then -- peace of mind, repair costs and technological worries -- still work today.
When was the first extended warranty sold? As we continue our tour of the appliance service contract industry, we think we've found the time and place where it all began.
In 1934, a franchised dealer of appliances made by the General Electric Co. sold a service contract for a GE Monitor Top refrigerator. So that would make the service contract industry 77 years old later this year.
Terry Hawkins, a consultant who recently retired from Assurant Inc. and who worked for GE Appliances before that, said he has seen the original contract, and believes it to be the first service contract ever sold.
The buyer was a man named Howard J. Smith, and the seller was a Chicago-based appliance dealer doing business under the name of R. Cooper, Jr. Inc. The contract was dated October 25, 1934, and the cost of the five-year service plan was $3.50 (nearly $57 in today's money).
The contract required Smith "to pay the Seller the sum of $3.50" and "to report immediately any condition which may indicate a need for correction on the Monitor Top mechanism." And it states that repairs will be performed by the staff of R. Cooper's service department, located at 509 East Illinois Street.
Monitor Top or Model T?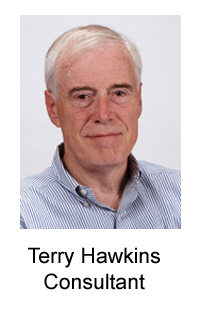 "I have not seen anything older than that," Hawkins told Warranty Week, although he added that others have suggested to him that perhaps the Ford Motor Co. might have sold a vehicle service contract to cover a Model T. "But I have not seen a copy of that. So that's purely anecdotal."
Interestingly, both the Monitor Top refrigerator and the Model T car were marketed as the first "affordable" products of their kind. They weren't the first refrigerator or the first passenger car, but they were the first of those units to be priced for the middle class.
The additional credit, repair, warranty and service contract offerings that grew up around those product lines were designed to help sell more units to customers who either couldn't afford to buy them with cash up-front, or couldn't face the thought of having to pay to repair or replace them later on.
Can't pay the full price? We'll give you a loan and collect monthly payments. Don't want to worry about repair bills? We'll give you a warranty for the first year and sell you an extended warranty for the years after that.
It's not such a big deal now, but back in the mid-1930s both the affordable passenger car and the affordable refrigerator were revolutionary concepts. And both the credit and repair services were absolutely necessary to help them sell.
Selling Peace of Mind
Talk about the value of peace of mind. Think about how unnerving it must have been back in the Great Depression for a middle class family to be making the jump from horses and blocks of ice to gasoline engines and electrical food refrigeration.
"As you roll out new technology, people are not quite aware of how they're going to get it serviced," Hawkins said. "So if you can give them some certainty -- and you have one phone number to call if you have a problem, and we'll take care of it for you -- that's a lot of peace of mind, and more or less greases the skids on new technology introduction."
Hawkins didn't get into the service contract business until 1990. So he missed out on the first fifty-five years of the industry. But even in 1990, the industry was still considered fairly young. Back then, he was an attorney working on a case involving a reinsurance dispute. GE became a client in 1995. By 1997, he was working for them full-time.
The GE Monitor Top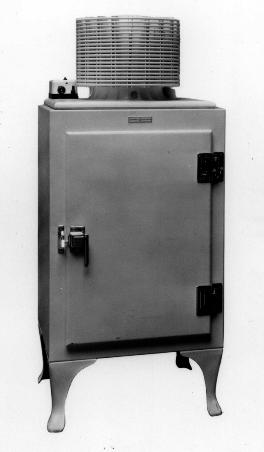 According to appliance historians, the first GE Monitor Top refrigerators were sold to consumers for residential use in 1927. And then according to Hawkins, the first service contract was sold by a GE authorized dealer in 1934.
GE itself, Hawkins said, sold a service contract for a washing machine to a consumer in 1936, launching a direct-to-consumer service contract sales operation it continued to run for 72 more years, until it sold that operation to Assurant.
On its "History of Appliance Innovation" web page, GE lists other several notable firsts for the company, including the first room air conditioner (1930), the first automatic clothes washer (1947), the first toaster oven (1956), the first electric can opener (1958), and the first refrigerator with a built-in icemaker (1969).
Outside of GE, the appearance of new types of kitchen appliances seems to have tapered off in recent decades, after a burst of new technologies that continued from 1930 until 1970. The first automatic electrical toaster appeared in 1926 (two years before the invention of sliced bread!). The first electrical dishwasher appeared in 1949. The first microwave oven designed for use in the home kitchen appeared in 1955. The first trash compactor appeared in 1969. The Crock Pot was trademarked in 1971. The Mr. Coffee machine followed in 1972. But in the past 40 years, we can't think of a single kitchen appliance that deserves its own shelf in a museum.
In the laundry room, appliance introductions followed their own timeline. The Upton Machine Company opened its doors on Nov. 11, 1911, and immediately began manufacturing electric motor-driven wringer washers. The company began selling its appliances through Sears in 1916, eventually using the retailer's Kenmore brand.
Whirlpool's First Century
In 1950, Upton changed its name to Whirlpool Corp. In the decades since, it has acquired the Amana, KitchenAid, Inglis, Roper, and Maytag brands, among others. Later this year, Whirlpool will turn 100 years old.
Some appliance manufacturers are still selling service contracts. But most have now exited the business, preferring to let their dealers and retailers take over. GE has also now left the service contract business, selling the GE Money Auto Warranty Services vehicle service contract operations to Wachovia Corp. (which was acquired by Wells Fargo & Co.) and selling its appliance service contract operations to Assurant Solutions, part of Assurant Inc.
It's that branch of the family tree that we want to follow. How did we get from a Monitor Top service contract sold in 1934 to Assurant Solutions in 2011? And why can Assurant (a longtime sponsor of this newsletter) now lay claim to that legacy and call itself the world's first service contract administrator?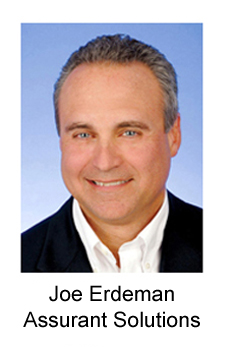 Joe Erdeman, executive vice president of Assurant Solutions and president of its Extended Protection Solutions Division, did his best to explain how everything came together.
"The service contract side of the business traces its roots back to the American Bankers Insurance Group," Erdeman said. It was founded in 1948 by Kirk A. Landon and Dorothy P. Landon, he said, who moved from New York to Miami after they got tired of the cold winters up north.
The couple started a company that was then called Retrospective Insurance Underwriters, Erdeman said, financing its startup by selling their airmail stamp collection for $5,000. "And by the end of the first year the company was writing $10 million in premiums," he added.
Selling Credit Insurance
Back then, its business was primarily credit insurance, for clients such as banks and major retailers who issued credit cards to consumers, and auto dealers who financed passenger car sales. And for many decades, credit insurance remained the core business of the company. But then, by the early 1990s, some of those retailers were asking the company to expand into extended service contract underwriting activities. So it did.
Michael Yates, Assurant Solutions' vice president of risk, underwriting, and data management, said it was those retailers and dealers that gave the company the idea to begin underwriting extended warranties as well as credit cards and car loans.
"We got into the service contract business," he said, "because we were looking for product lines that would support those distribution channels."
"We didn't administrate at that time," Erdeman added. "As a matter of fact, we had a partnership with VAC [Service Corp., an administrator that started out in 1980 selling extended warranties for VCRs.] They did the administration and we did the underwriting, and our sales force sold it under the American Bankers name."
VAC was later sold to private investors by its founder Jim Tucker and became part of the Bankers Warranty Group Inc., which is now based in St. Petersburg, Florida. Tucker was at first the president of Bankers Warranty, but eventually he retired.
In a little bit of coincidental timing, Tucker this week announced his intention to return to the extended warranty business, following the expiration of a non-compete clause he signed when he sold VAC in 2005. He said his plans for the new venture are still in the early stages, but he promised to have more information in the near future.
Acquiring Administrators
But anyway, back to our GE/Assurant family tree. In September 1993, American Bankers acquired Federal Warranty, an extended warranty administrator located in California. Five years later, it acquired MSDiversified Corp., a company formed by a group of ten auto dealers who banded together in 1973 to begin selling insurance services and eventually vehicle service contracts in states such as Louisiana, Tennessee, Alabama, Mississippi, and Georgia.
By that point, American Bankers was both an administrator and an underwriter in the automotive, white goods, computer and brown goods industries. In other words, it was a one stop shop for dealers or retailers who wanted to sell fully-insured extended warranties. It later acquired a company called Signal Internet that gave it an extended warranty presence in the mobile phone industry as well.
In 1999, American Bankers was acquired by Assurant Inc., an insurance company then owned by the Belgian/Dutch banking and insurance giant Fortis N.V. The American Bankers, MSDiversified, and Federal Warranty operations became the core of Assurant Solutions, one of four operating segments within Assurant Inc.
Assurant Solutions was created as the business unit that dealt with service contracts on an integrated basis. "We have everything under one roof," Erdeman said, "and we can manage all the levers, whether they're administrative or underwriting, to give our programs the most long-term stability in the industry."
Initial Public Offering
In 2004, Fortis spun off its interest in Assurant through an initial public offering of stock. Shares of Assurant Inc. (ticker: AIZ) began trading on the New York Stock Exchange on February 5, 2004, reaching an all-time high of $68 per share in June 2008. And then, after the Lehman Brothers panic attack hit Wall Street, shares fell to a low of $15 in November 2008. They've since recovered to around the $40 level.
It was much worse for the former parent back in Europe. Because of some ill-timed rumors and innuendo (not to mention a well-aimed shoe thrown at a contentious annual meeting) there was a run on the bank, followed by a bailout of Fortis by the governments of Belgium, Netherlands, and Luxembourg, and finally by a breakup and sale of the remaining pieces of the company.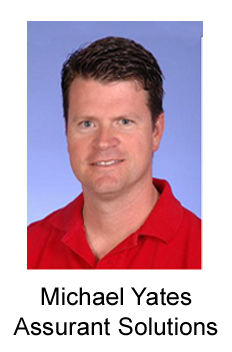 General Electric comes into the story through the American Bankers branch of the family tree. For decades, GE was also a highly vertically integrated company, manufacturing its appliances, selling them through franchised dealers, servicing the units, supporting their product warranties, and eventually selling and administering extended warranties.
Yates said some of GE's dealers kept asking GE to service the other brands those dealers sold, and to let them sell extended warranties for those brands as well. But GE resisted, until finally it relented in the 1990s.
And when those outside brands were allowed into the service contract operation, GE also decided to begin working with outside underwriters. Up until that point, its service contracts were self-insured.
Working With Zurich
One of those outside underwriters was Zurich North America, with which GE formed a partnership in 2000 called GE Zurich Warranty Management. It was 81% owned by Zurich, and 19% owned by GE. But by 2003, for various reasons, Zurich wanted out. So GE bought out Zurich's share and the partnership was dissolved.
In 2003, Assurant and GE formed a joint venture to fill the void. Assurant Solutions handled the administration for products such as computers. GE handled the administration for white goods. And then they both shared the administration duties for brown goods. American Bankers provided all the underwriting services.
And then GE decided it wanted to get out of the extended warranty business, Erdeman said. "For various reasons, the GE folks decided the extended service contract business wasn't core to them and probably didn't make sense where it was sitting in their appliance business at that time," he said. "So we entered into discussions."
By September 2008, Assurant had agreed to acquire the entire GE Warranty Management Inc. operation, and to have all of the unit's employees become part of Assurant Solutions. "A lot of them still reside in Louisville, in the office that we have up there," Erdeman noted.
In doing so, Assurant inherited not only the employees and some of the GE Appliances facilities in Louisville, but also a link back to that first service contract. And although there's still no cult of collectors surrounding those Depression-era service contracts, the same can't be said about the products they covered.
Monitor Tops for Sale
eBay Inc. currently has 31 listings for "GE Monitor Top refrigerators," but upon further inspection, only seven of them turn out to be for actual refrigeration units. Four listings were for dollhouse-size replicas, one was for a Monitor Top-style clock, and the rest were for various advertisements and user manuals for the Monitor Top product line.
An advertisement from Time magazine on May 11, 1931 highlights a three-year guarantee on the Monitor Top, as well as some of the benefits of ownership.
"When General Electric refrigeration comes to your home, perishables stay fresh for days," the ad states. "There's scarcely a sound to remind you that a new standard of health, economy and convenience is established. This is the continuous miracle that more than a million families now enjoy."
Another magazine ad from 1932 touts the "new lower price" for the Monitor Top: $187 (equivalent to $2,977 in today's money).
Initially, the single-door Monitor Tops had a list price of $300 ($3,760 in today's money). Though that may seem to stretch the definition of "affordable," keep in mind that Frigidaire was selling its home unit for $1,200 (more than $15,000 in today's money) at the time. By 1937, thanks to the price cuts, two million U.S. households were using electrical refrigerators.
Appliance Restorations
The web site AntiqueAppliances.com states that General Electric initially invested $18 million dollars ($226 million in current dollars) to manufacture Monitor Tops and spent another $1 million dollars ($12.5 million in current dollars) to advertise them to the public.
AntiqueAppliances.com, as its name suggests, acquires, restores and sells antique stoves and refrigerators made in the 1920s to the 1950s. Brand names of the units now for sale include such forgotten monikers as Leonard, Philco, Royal, Norge, Kelvinator, Hotpoint, Oriole, Crosley, ColdPoint, and Chambers, as well as still-surviving names such as Magic Chef, Frigidaire, Admiral and GE.
The company is currently selling a fully-restored 1934 CK-series Monitor Top for $3,600, with the original foot-pedal door opener and two chrome shelves. Fully operational, it runs on the same sulfur dioxide refrigeration system as the day it was made.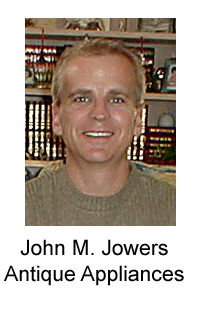 AntiqueAppliances.com owner John M. Jowers said the units are sold "as is," without any warranty or guarantee. But, he adds, the units he's selling have probably never needed service, so their reliability is unquestionable.
"The only thing we're doing to them, other than repainting them and rechroming the hardware, is redoing the electrical wiring," he said. "The hermetically sealed system is the original system that General Electric built 80 years ago. So I think that probably speaks volumes about the quality that manufacturers like GE used to do."
Used to Sell GE Appliances
Jowers said his father started the business as a radio repair shop back in 1948. It began selling new GE appliances in 1952. In the 1990s, it began restoring and selling antique appliances on the side. And then after the turn of the century, it stopped selling new appliances completely, and the restoration activities became the main line of business.
The GE Monitor Top, Jowers said, wasn't the first electrical refrigerator, nor was it the first refrigerator for the home. Rather, it was the first "affordable" refrigerator, selling for one-third to one-quarter as much as competing units sold by other appliance manufacturers.
The Monitor Tops were also legendary for their reliability, Jowers added, a reputation that endures until today. "Ninety-nine percent of the time, when we get a Monitor Top in that does not work, it's usually a matter of a corroded wire or just a poor electrical contact," he said. "You repair that and they're right back up and running."
There may actually still be as many as a million Monitor Tops in use, Jowers said. They don't need service, and they don't need service contracts. But some were covered by them anyway, to give their original owners some peace of mind.
"That's how GE made so much money on them," he said. "Anybody that was selling service contracts on them, all they were doing is putting money in their pockets. They knew that the thing was so dependable that it wasn't going to ever need service. So a service contract was purely a profit add-on."
Killing the Customers?
Jowers cautioned, however, that he's talking about the CK-series, launched in 1934 -- not earlier models. Some of those earlier units built in 1932 or 1933 may have used a refrigerant called methyl formate, also called methyl methanoate, a highly flammable and poisonous compound that could kill its owners if it somehow escaped from the sealed system. "And it's odorless, so if it leaked out, your body was kind of spasming before you realized what was happening," he added.
Another great innovation was the agreements GE struck with electrical utilities to not only sell the units to consumers, but also to allow them to finance the purchase and wrap their monthly payments into their monthly bills. In fact, this activity was the genesis of GE Credit, known then as the General Electric Contracts Corp. back in 1932 when it first began to finance consumer appliance purchases.
Decades ago, the sale of electrical appliances by electrical utilities used to be a very common sight. The more they sold, the greater the demand for electricity. And unlike incandescent bulbs, which lit up the night, appliances such as washing machines, room air conditioners and toasters were spinning the electrical meter at all times of day.
The sale of service contracts was an outgrowth of those sales. There was an implicit promise that the supply of electricity would be constant and dependable. But those service contracts made it explicit, because if any sort of power surge damaged the equipment, the utility was going to have to absorb the cost of repair or replacement. Surge protection, in fact, is still a major component of service contracts today.
Utilities Selling Appliances
Some electrical utilities still actually sell appliances and operate showrooms up to the present day. Jowers said he remembers visiting Georgia Power showrooms as a kid to get a good look at their floor models of Hotpoint, Westinghouse and Frigidaire appliances. More recently, he did restoration work for Alabama Power on some antique appliances headed for exhibition in a small museum they were creating in their Birmingham headquarters.
Alabama Power still runs Appliance Centers in dozens of locations throughout its home state. They still sell name brand appliances such as GE, Whirlpool, Maytag, Amana, Hotpoint, KitchenAid, and Frigidaire. And they provide in-home appliance repair services as well. And they do warranty work. And they sell service contracts, underwritten by Assurant Solutions.
Lisa Duke, Alabama Power's manager of administration, merchandise sales and service, said the company now operates Appliance Centers in 87 locations covering the lower two-thirds of the state. "We began selling electric appliances in 1922 as a way to introduce customers to the advantage and convenience of household appliances and expand our customer load base," she said. Simply put, the more things they plug in, the more electricity they buy.
Selling Service Contracts
But there's more to the story than that. Those appliances also need to be kept in good working order, so it was a natural progression for Alabama Power as the seller to also get into repair services. And then the sale of service contracts, as a middle step between warranty work and customer-pays repair work, were added more recently.
"We began selling service contracts on appliances in 1984 in order to offer our customers the option to extend the coverage on their appliance purchase and protect their investment," Duke said. "Service contracts also help us keep an ongoing relationship with our customers so we can be ready to meet their future appliance needs."
And now it's no longer just appliances for sale. In 1999, Alabama Power's Appliance Centers added a full line of electronics and computer products and partnered with GE Warranty Management and later Assurant Solutions to provide service contract options for its electronics and computer customers.
Duke said she has worked with the utility's Merchandise Sales and Service organization in various capacities for 28 years and has managed its service contracts program since 2001. "During that time I have watched our service contract program grow and develop into a profitable business and valuable service to our customers," she said. "Customers today still want peace of mind from unexpected repair costs, but they are also concerned with convenience and energy efficiency."
In other words, the more things change, the more they stay the same. It's been a long time since the 1930s, but consumers still want to buy from a business they trust and they still want the peace of mind of knowing that a repair will be available if they need it.