March 24, 2011
WCM Conference, Part Three:
The future of the consumer electronics industry was the subject of a panel discussion that brought together retailers, manufacturers, repair service providers, insurance underwriters and extended service contract administrators to talk about everything from OnStar to iPhone.
The seventh annual Warranty Chain Management Conference in San Diego, with 324 registrants, was the biggest yet -- a welcome signal that companies are once again willing to invest in both corporate travel and business process improvement projects.
The key strength of the WCM events continues to be the diverse mix of people the conferences attract. It's not all vendors talking to prospects. It's not all high-tech. It's not all auto. It's a mix of people and industries. It's not even all warranty -- there were plenty of legal, risk management, and accounting discussions that only generally touched upon warranty.
And best of all, it's also about extended warranty, or as its practitioners prefer to call them, service contracts or extended service contracts. That brings in a whole additional dimension to the discussions in terms of revenue, insurance, profit, sales, and renewals. And it becomes an additional arena where retailers, manufacturers, repair service providers, insurance underwriters and administrators can both cooperate and compete for the attention of the consumer.
On the morning of Wednesday, March 16, immediately following the keynote presentations at the conference, a free-ranging panel discussion was convened in the main ballroom of the Hyatt Regency on the topic of "The Future of the Consumer Electronics Industry."
The panel discussion was led by moderator Paul Swenson, president of the Warranty Solutions Division of Fulcrum Analytics Inc., and included Clifford Wagner, vice president of customer experience & warranty services at Hewlett-Packard Co.; Larry Maye, the chief operating officer at Precision Camera and Video Repair Inc.; Christopher Smith, president of Service Net Warranty LLC; Michael Ehlers, vice president of services at Sony Electronics Inc.; and Bill Lange, senior director of warranty & service administration at Electrolux Home Products.
Significant Challenges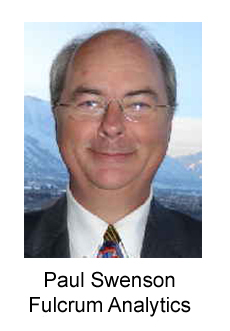 Swenson set the stage, describing some of the challenges currently facing the industry: the incredible pace of innovation, rapidly falling product prices, corporate cost cutting, consumers' rising service expectations, and the increasing use of social media by consumers as a platform for both their rants and raves about both product and service providers.
"So there are a lot of consumer expectations that are rising, at the same time we're trying to take cost out of the industry," he said. You can't spend less and deliver more. Or can you?
You can't afford to give everyone the white glove treatment. And in this era of rapid exchanges, refurbishments and replacements, you can't even guarantee customers that they'll always get the identical unit back after the repair is completed.
Yet manufacturers or retailers that fail to delight their customers 100% of the time are increasingly finding themselves the objects of derision on web pages, status updates, and tweets. And then all that slander is only a Google search away from prospects doing their own pre-purchase research. So what's a company to do?
Cutting Repair Costs
Ehlers said Sony Electronics has cut costs by centralizing its repair operations in Nuevo Laredo, Mexico, across the border from Laredo, Texas.
"All of our repairs are done in Mexico," he told the WCM audience. It's a transportation hub and an international trade center, with links to both rail and truck networks stretching in virtually every direction.
What Sony does is take in the broken product, and immediately send out an identical unit that was repaired and refurbished previously. That way, there's no delay before the consumer has a working unit in their hands. And then Sony repairs the broken unit, getting it ready to ship to the next customer who needs a repair.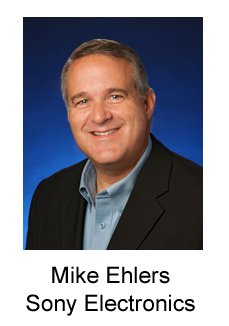 "That's quite different from the rest of the industry," Ehlers said. Most others try to perform repairs through a decentralized network of service centers, or they outsource the whole operation. Sony does it all in-house, in one central hub.
But he said he thinks consumer expectations are changing, in terms of the dividing line between when to seek a repair and when to discard and replace the unit with a completely new purchase. That line now seems to hover around $200 and a year old, he said. If the product cost less than $200 new, or if it's more than a year old at the time of failure, he suggested, it won't come back for a repair.
Meanwhile, if it's younger than a year or if it sold for more than $200, he added, it probably will come back for repair. But Sony is now inclined to replace the item with a refurbished unit -- quickly shipped from Nuevo Laredo -- and to then send the broken unit to Mexico for a repair. That cuts not only the turn time, but also the cost.
COD Subsidizes Warranty Work
One of the ways that Electrolux tries to both reduce its warranty costs and raise its service levels, Lange said, is to rely heavily on the survey data collected from consumers after a break/fix event.
Basically, the marks given to each independent service provider determines who gets the most service calls. And then, the amount of customer-pays work each service provider gets is used as an encouragement for the service provider to give Electrolux lower rates for its warranty work.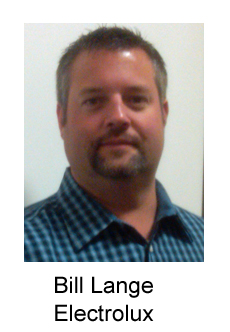 Customer satisfaction levels, Lange said, has a weight of about 50% to 60% in the algorithm that Electrolux uses to decide who gets the most service calls in any given area. "So as they provide better service for our customers, they can pick up additional Zip Codes," he said. "It builds the competition out in the field."
At the same time, Lange added, Electrolux is also looking at the retail cost of an item vs. the cost of a repair, and is deciding to replace rather than to repair items sold for less than a few hundred dollars. But unlike Sony, Electrolux is unlikely to attempt a repair later on, to build its stock of refurbished replacement units. "We're better off scrapping that product," he said.
Service for Billions?
Wagner said the biggest challenge for HP is the sheer size of its worldwide product sales and service operations. It reported $2.6 billion in warranty claims costs last year, making it the second-largest U.S.-based warranty provider (behind GM). And it's most certainly top ten worldwide.
At Shanghai's two major airports, HP is responsible for around 12% of all air cargo. "That's a 747 every seven minutes," he said. HP sells a couple of printers or laptops somewhere in the world every few seconds, and ships a server every 12 seconds, he said.
The challenge is to run those sales and service operations as efficiently as possible, Wagner said. But at the same time, there's a "fundamental recognition of the customer," he added. And since many of HP's products now move through retailers, warranty events are one of the few opportunities the company and its customers get to know one another.
"It's truly a moment of truth," he said. "So making sure every one of these opportunities reinforces the brand is fundamentally important to the organization."
What that means, he added, is that warranty is not simply a cost that needs to be cut. It's also an investment in customer satisfaction, and is a driver of customer loyalty and repeat sales. So rather than comparing warranty costs to total revenue, he suggests comparing it to gross margins, and also thinking about the value it adds to a customer relationship.
Remote Monitoring & Repairs
Swenson then asked the panelists about what they see as the future of telematics, remote monitoring, diagnostics, and even remote repair in the consumer electronics industry.
Wagner detailed how HP is already building a variety of diagnostic and communications tools into its computers, so that a consumer can find help as soon as a problem is detected. the HP Support Assistant normally runs in background mode, but it also includes chat capabilities and the ability to request a phone call from the company. With extreme problems, HP technicians can even reach in and take over control of the computer from a remote location.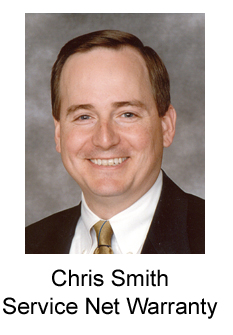 Smith replied that this technology is now spreading, not only where it would be expected, such as with computers, but also into televisions and appliances. "And with the Smart Grid development, you're going to see more," he added.
Products, he said, will be routinely connected to the Internet, allowing for not only remote monitoring, but also reconfigurations and updated software downloads. Increasingly, this will allow for product repairs without the need for a truck to roll or for a technician to visit. "And it's definitely something that a lot of people are investing a lot of money in," he added.
Maye said one big problem with this new OnStar-like remote will be the whole idea of who "owns" the customer and the service experience. Is it the retailer? Is it the manufacturer? Or perhaps it's the administrator of the service contract?
"The technology for remote diagnostics has been embedded in a lot of the products for years," he said. "Whether or not it's activated depends on what the retailer wants." And whether retailers want to relinquish that level of control to manufacturers.
Lange said some Electrolux appliances are now being outfitted with technology that allows for not only remote monitoring and control via the Internet, but also via wireless networks. Someday, he said, it may be possible for the company to roll a truck and park outside a consumer's house, and to reconfigure software to effect a repair without ever entering the home.
And then there is the possibility that the appliances of the future will help to fix themselves. Lange said at the very least, such an appliance should be able to emit a code that alerts the technician what broke, and possibly what new parts are needed. That way, they'll arrive at the home with the right spare parts on board the truck, and will be able to fix the unit during the first and only service visit.
Retail-Branded Service Offerings
An audience member asked whether retailer-provided services such as Best Buy's Geek Squad facilitate or complicate these efforts to remotely monitor and even repair products. Wagner replied that it doesn't so much complicate the technology as it does the customer experience.
"If I have an HP PC, and I have a problem with it, and I call Geek Squad, or I call someone else, and they fix it but I have a bad experience," Wagner said, "who do I take it out on? Do I take it out on Best Buy? Or do I take it out on HP?"
The answer, Wagner suggested, is to work closely with the retailers and their service providers to make sure no customers ever have a bad experience. "We actually do a lot of work supporting retailers," he added, for instance by making sure they have the parts they need and the training they should have.
Lange said there has always been a struggle between the manufacturer's and the retailer's brands. "Did that customer buy an Electrolux product, or did they buy a product at Lowe's?" he asked. "We all have our own perspective on that."
And that question of ownership also bleeds over into the realm of product registrations. Some retailers want to collect that information but don't want to pass it on to the manufacturer. Some manufacturers insist on it being collected and shared. It's a turf battle that's been ongoing for decades.
Maye said that Precision Camera, as a service provider, works with both retailers and manufacturers, on both extended warranty and basic warranty repairs. And, he added, because of its size and scale, the company has been granted certain privileges that many service providers don't have.
"If I get a product in that a consumer has designated as a warranty repair, and I discover customer abuse," Maye said, "I have the right to switch that over to a service plan [with accidental damage from handling coverage]."
Balancing Act
Sometimes, of course, there's no service plan, or no ADH coverage, so those claims end up being denied. And there's an unhappy consumer. And who do they take it out on? Maye said it's a balancing act -- keeping not only the ultimate customer happy, but also Precision's customers: the retailers and manufacturers.
That in turn led to a question about when to say "no" to a consumer. Lange said Electrolux tries to never say no, within limits, of course. For instance, sometimes a truck rolls based on a consumer thinking their unit is still under warranty. But then it turns out that the warranty period expired.
What Lange said Electrolux will frequently do in such cases is suggest that they split the cost: the manufacturer pays for parts and the consumer pays for labor. That way, the service provider is paid for their time, the consumer is thrilled, and the manufacturer writes off the goodwill at cost, in hopes of strengthening brand loyalty and good word-of-mouth.
Smith said his company makes concessions like that all the time. "We challenge our agents every day to say 'yes' -- just find a way to say 'yes,'" he said. For instance, with a three- or four-year-old flat panel TV, a customer may have spent $4,000 on the unit and $200 on the service contract back in 2007 or 2008. But in the intervening years, the cost of parts has soared and the price of new units has plummeted.
That makes Service Net more reluctant to authorize a repair. But it also makes replacements more economical than repairs, he said, especially if Service Net can get a hold of a refurbished unit that costs a fraction of the $500 list price for a brand new unit. So the call center agents are authorized to suggest a replacement with a newer model -- same size -- and again that thrills the consumer.
"We're trying to find economical ways to say 'yes,'" Smith said. "We know it's a cost of doing business. We just have to add it into the concessions bill. But we have to take care of the consumer, and create some brand equity for our clients and for ourselves."
Smith also suggested that when a consumer calls in with a problem, that should also be used as an opportunity to sell accessories, consumables, additional services -- perhaps even additional service contracts. In fact, he said the new buy-back programs that are now being sold by retailers such as Best Buy may be an opportunity to boost both customer loyalty and company revenue.
The Cost of Saying Yes
Maye said he and his CEO are very aware that because Precision is the world's largest camera repair facility, it's a lot easier for the company to say "yes" to its customers -- the manufacturers, retailers, and service plan administrators. But he said they're also aware that saying "yes" to certain requests could put some small competitors out of business, because they can't afford to do likewise.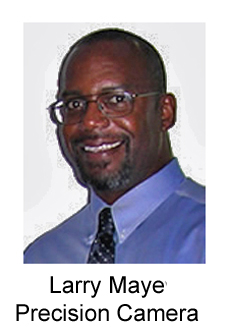 "We need to be a lot more up front with our customers on our pain," Maye said, "on the expenses that we're incurring, and not just try and come in with the lowest cost possible." That actually may backfire, he added, because the service levels in terms of turnaround time or some other metric may not meet the customer's expectation.
"There are too many of us in the service industry that have priced themselves out of business in their race to the bottom, to acquire the Best Buys, the Wal-Marts, the Targets," he said. "We have all fought so hard to acquire those large players. But in the end, you end up not being a good service provider, because the cost that you bid for that project had no relevance to what it's actually going to cost you."
For instance, Maye said he's seen a big change in just the two years since he arrived at Precision Camera. Back then, the company provided primarily what he calls the "full service" model -- the camera you send in for a repair is the camera you get back. Now, increasingly, Sony's rapid exchange model is winning the day -- the camera you get back is a refurbished unit that was swapped by an earlier customer.
"So we had to develop a different service model to support that," Maye said, "a low-cost service model that does the test and check, refurbishment and repair on the lower-end product that you don't invest as much money in."
Others lamented the growth of extremely low-cost and unknown brands, which help to cultivate a climate of disposal. That obviously hurts the name brands in terms of fewer sales, and it hurts the service providers in that there are fewer repairs. But it also hurts the retailer in the sense that service contracts are redundant if the customer comes to believe that everything gets thrown away and replaced.
Vertical Integration Threat
Dan Tafel, vice president of sales at Service Net, went a step further, asking a question which suggested that vertically integrated companies such as Apple Inc. are a common threat to both retailers and manufacturers. They not only manufacture their own products (and tightly control the add-on and enhancement opportunities) but also operate their own retail outlets, run their own online services, and sell their own service contracts.
In terms of information sharing, they're obviously in a position to be able to do that quite seamlessly, since it's all the same company. So Tafel suggested that retailers and manufacturers are more or less on the same side, and should be sharing information on products and customers as a survival effort, to keep the customer from going to those company stores.
Taken a step further, such vertically integrated companies are also a growing threat to the wireless carriers, who expect their billing services to form the basis of the next generation of wireless payment and e-ticketing services. But Apple's attitude is, there's an app for that, and it's probably one of the 350,000 apps available at our store. And of course, it sells AppleCare service contracts for the phones themselves, in direct competition with the carriers. So there's not a lot of room for the products or services of outsiders.
Maye said that's not a problem for Precision Camera. The company already provides repair data to both the manufacturer and the retailer, and also to the service contract administrator if it's a third party. With smart phones that also contain cameras, a repair would follow the same model. Precision Camera is always a neutral middleman.