February 9, 2012
Warranty Maturity Model:
Now that three companies have put themselves through the self-assessment and compared notes, it's time to widen the offer to additional manufacturing companies. Next month, the three companies will present case studies at the WCM Conference in Orlando.
Progress seems to happen slowly in the warranty industry. It was a full year ago when the Warranty Management Capability Maturity Model was unveiled at the Warranty Chain Management Conference in San Diego, after nearly a year's worth of development following the 2010 conference.
Now, a year older, the maturity model has been beta-tested by three heavy equipment manufacturers, who will each detail the results of their self-assessments at this year's conference.
Sheila Brennan, the program manager for product lifecycle strategies at IDC Manufacturing Insights, said the three companies scheduled to present case studies at the Warranty Chain Management Conference next month in Orlando are Mitsubishi Caterpillar Forklift America Inc.; Volvo Powertrain, part of Volvo Trucks North America; and Case New Holland, part of CNH Global N.V. Each company put themselves through the assessment, and agreed to discuss the outcome during the WCM panel discussion.
Comparing Notes
They also were willing to work with each other -- to compare notes and collaborate -- which they did during an October 11 meeting convened at the Hagerstown, Maryland facilities of Volvo Powertrain.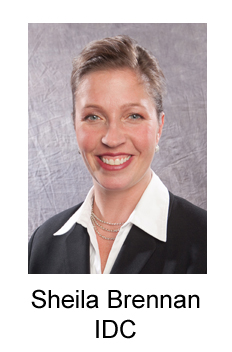 "What they did was they proved that this is a valuable tool," Brennan said. "And they gave us such great feedback. It was everything that we hoped it would be. And it was just so exciting to see it come to life."
Brennan said that Alison Griffiths, executive director of the Warranty Chain Management Conference, asked her a few months ago if IDC Manufacturing Insights and the Institute of Warranty Chain Management would be willing to provide an update at this year's conference. And when Brennan said some case studies would be forthcoming from the participants, the discussion quickly escalated to the level of a keynote speech by IDC's research vice president Joe Barkai, followed by a panel discussion chaired by Brennan during the morning of March 8.
Brennan said in addition to discussing the maturity model at the conference, she and Barkai also will detail plans to refresh IDC's warranty industry study, which initially led to the development of the maturity model. "We want to see how much has changed since 2010," she said. IDC also is launching enhanced studies of both the warranty claims processing and warranty analytics software providers, she added.
"We feel that the industry needs a much more structured approach to evaluating the technology," Brennan said. Given that the maturity model suggests to manufacturers what they need, it's a logical next step to help them with guidance about what's available. "We want to create that selection framework for them."
Overall, Brennan said, the maturity model has generated quite a bit of interest within the warranty community. "Since we launched at the conference last year, we've had an overwhelming reception," she said. "And, as you know, we had the webcast, which was for the benefit of folks that couldn't make it to the conference."
Brennan said IDC's web programmers reported to her that a higher-than-usual percentage of the 300 people who registered for the webcast actually logged in to the live event. Many times, she said, people register but then forget to show up. But not in this case.
Webcast Replays
In addition, the replay has done so well that IDC has decided to extend its online shelf life until May 3, 2012. Also, since last year, some of IDC's major manufacturing clients have requested their own custom conference calls to discuss the implications and benefits of the model, she added.
"So there's still quite a bit of interest, and people are excited to hear about the case studies," Brennan noted. They demonstrate, she said, that there's a real-world value in what had initially been just a theoretical model.
So far, most of the interest has come from the passenger car, truck, farm equipment, construction vehicle, and industrial machinery industries, Brennan said. Some computer manufacturers were also involved. But so far, there hasn't been much engagement from the appliance or aerospace sectors.
One of the lessons learned, Brennan said, was the value of forcing participants to discuss how the vocabulary in the model applied to them. Because some of the terminology used in the questions was written in a generic fashion in order to make it relevant across multiple industries, participants had to talk through some of the items. But rather than being an impediment, this turned out to be a valuable part of the discovery.
"It was part them learning about themselves, and what they wanted to be, and helping them define themselves as an organization," she said. "That debate helped them define themselves and helped in that assessment process."
Warranty Benchmarks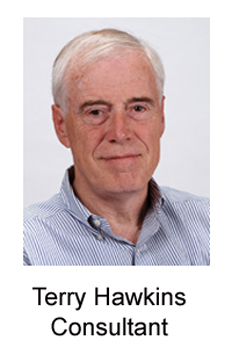 Terry Hawkins, the acting president of the IWCM, said the maturity model was one of the activities that got him interested in joining the IWCM board a year ago. "I thought this was a great idea -- something that we really need to pursue, because it's a benchmark from which all things will flow. If we can get people talking on the same terms, that would be dynamite," he said.
He said that as he became the IWCM's primary point of contact for the maturity model, and as IWCM members began to put themselves through the self-assessment last summer, he thought it would be a good idea to hold a face-to-face meeting where participants could discuss the process.
"I wanted to make sure that everybody was on track in order for us to be able to roll it out and make it available to institute members and others who want to apply the model to their own businesses," Hawkins said.
Kevork Yacoubian, director of warranty operations at Volvo Powertrain North America, volunteered to serve as host. Joseph Pstrak, the director of warranty methods at Case New Holland, and Kevin Krakora, Mitsubishi Caterpillar Forklift America's vice president of customer service and warranty, agreed to join Yacoubian and Hawkins.
"We spent the day reviewing the progress that they had made applying the maturity model to their individual businesses, mainly just to see where they were in terms of their progress, anticipating that we wanted to be in a position by the March conference to be able to share with others their progress," Hawkins said.
"I was very happy with their preparation and their participation," he added. "Everybody was very open and very candid about their stories. And they were all extremely cooperative."
Hawkins said he thought all three companies were very pleased with what they were getting out of the maturity model. "The impression I was getting was that they all found it to be an extremely valuable exercise," he said.
Time Well-Spent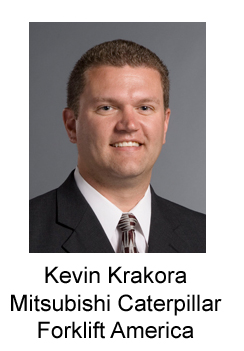 Krakora, who flew in from Houston for the meeting, said he also thought the time was well-spent in Hagerstown.
"I travelled there because I like having the opportunity to benchmark our warranty system and processes against other companies," he said. "I was also interested in seeing how others decided to utilize the maturity model because I felt the instructions available were fairly limited."
Krakora said he had the opportunity to talk with both Volvo and CNH about how they run warranty, and how they used the maturity model. "As it turns out," he said, "we all used it in different ways. In this respect I enjoyed getting other perspectives so we could reconsider our methods."
As a follow-up to that October meeting, Krakora said, CNH representatives traveled to Houston to review MCFA's warranty process and systems in more detail. This is exactly the kind of discussion and collaboration that both the annual conference and the institute were designed to encourage.
Yacoubian said he also became aware of the Warranty Management Capability Maturity Model during last year's Warranty Chain Management Conference in San Diego.
"I talked with Sheila briefly after her presentation about the maturity model and registered an interest," Yacoubian said. And then he replied to an August 2011 message requesting volunteers to take the self-assessment. "I responded that we were definitely interested in joining the pilot program."
A team of Volvo warranty professionals took two days to go through all of the detailed questions, trying to be as realistic as possible about the strengths and weaknesses of their warranty processes. The results, Yacoubian said, were more valuable than even he expected.
Objective Assessment
"For the first time, we felt like we were able to make an objective assessment of where we were," he said, "and even more important, where we were going. This gave us an unbiased frame of reference. And strategically it gave us a vision for what the ultimate warranty organization should be."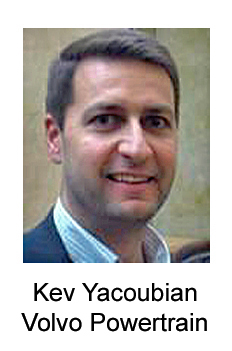 "We had a vision of an efficient warranty organization; a cost-effective warranty organization," Yacoubian added. "But I would say before we went through this exercise, we didn't fully realize how warranty could play a critical, strategic role at the front end of the design process, rather than just a transactional role."
Yacoubian said after completing the assessment and seeing the possibilities, the next step was to draw up a roadmap detailing how a company could get there. Volvo, he said, landed right in the middle of the maturity model, at the "Managed" level. So how to get to the top level of "Optimized"?
Meetings with IT department representatives followed the completion of the self-assessment. "We said, 'Look guys, these are some of the fundamental gaps, in terms of processes, training and tools. We know we're not going to fix everything by next Friday. But we need to all be aligned and moving in this direction.' The message was received very well, and since then we have already made demonstrable progress," Yacoubian said.
"It's really transformed our perspective," he said. "And it's helped us move even faster beyond the transactional and into the strategic." Already, the warranty team has increased daily collaboration with quality, expanded use of analytic tools, reduced overall operating costs, mapped a holistic IT strategy for warranty, and implemented a robust training program for the warranty team, he said.
Next Steps
At last year's conference, the message the group delivered was that the model was ready. At this year's conference, the message will be that the model has been tested. And now it's ready for additional volunteers to put themselves through its paces.
Yacoubian said the model has been "absolutely instrumental" in helping Volvo progress towards what he called "our goal of world-class warranty management."
Hawkins said he hopes to open the model up to other IWCM members who are interested in applying it to their own businesses. He added that he'd also like to see a maturity model developed for the extended warranty and service contract space as well.
Brennan said that while extended warranties are not currently an area of focus, they could become one going forward. IDC Manufacturing Insights, she noted, is now broadening its focus to include more aftermarket coverage. And she said she looks forward to the IWCM making this self-assessment one of the tools it offers its members as they look for ways to benchmark themselves against others.
Hawkins, who took over as acting president of the IWCM after Marc McKenzie took a medical leave of absence, said the process is moving forward, one small step at a time. "We're hoping that this is the thing that inspires others to raise their hand and say "Hey, we want to participate too.'"