July 26, 2012
Warranty Software Report:
IDC Manufacturing Insights has documented the spectrum of claims processing tools available to warranty providers and extended warranty administrators. And like it did in March with its warranty analytics vendor assessment, the crew once again looked at each company's current capabilities, target customers, industries served, and future strategies.
IDC Manufacturing Insights, which for several years has been at the vanguard of warranty-related research, has just announced the publication of another market study, entitled, "Worldwide Warranty Transaction Management 2012 Vendor Assessment."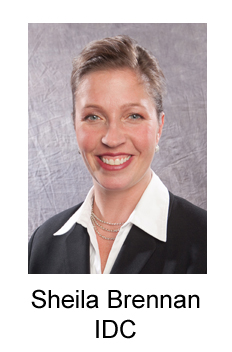 Sheila Brennan, program manager of the research company's Aftermarket and Service Strategies research practice, said several manufacturers have been "chomping at the bit" to get a copy of the report, because they're now in the middle of making a systems selection.
This is the third installment in a series of warranty tool research projects that Brennan has co-written with IDC Manufacturing Insights program director Joe Barkai. Part 1 focused on the relative sophistication of the end user companies that issue product warranties and need tools to help manage them. Part 2 focused on the advanced tools that help them analyze their data and predict what happens next. And this, Part 3, is focused on the basic tools that help them get started with warranty management.
First came the Warranty Capabilities Maturity Model, which identified a series of attributes and a self-assessment test that help a manufacturer decide which parts of their warranty process are market-leading, and what needs improvement. It was formally launched in May 2011, soon after the Warranty Chain Management Conference in San Diego, as a joint effort with the Institute of Warranty Chain Management.
Next came a research report on warranty analytics tools and vendors, which IDC Manufacturing Insights published in March, soon after a presentation on the maturity model was featured at the Warranty Chain Management Conference in Orlando. Entitled "Worldwide Warranty Analytics 2012 Vendor Assessment," the report identified market leaders and the functionality, capabilities and strategies they offered.
Brennan said the analytics report was met with a great reception. "We've had quite a bit of end user inquiry," she said. "The vendors have all had extremely positive feedback from the market. I don't know if it's generated business, but it's definitely generated a lot of activity for them."
Top Warranty Software Vendors
Now, the spotlight shifts to the six leading vendors of warranty transaction processing systems, which help a company manage their warranties and pay claims. Some also help OEMs recover reimbursements from their suppliers, and others include business rules and fraud detection algorithms that check for incorrect or invalid data in the incoming claims.
It's a long way from the homegrown mainframe applications or Excel spreadsheets that some manufacturers depended upon when they first began to automate the warranty process. But some of those systems are still out there, and they still work well enough that there's no great urgency to scrap them.
This report, however, strongly suggests that time's up for these legacy systems. "Organizations cannot rely on byzantine software developed in-house or on a myriad spreadsheets to manage warranty. They must invest in warranty management software tools that fit their business needs, that support customer expectations, and that can scale and adapt to business changes," the report concludes.
Hopefully, things will change when manufacturers get an objective look at what's available. Brennan said that during the time IDC was creating the maturity model, a survey of manufacturers found that only half said they had a warranty management system in place. So there's a huge opportunity to upgrade, or to put in an initial system, which can deliver some of the advanced functionality that Excel never could.
"There are just too many benefits to be garnered from utilizing a system," she said.
Among the many advantages of a full-fledged warranty transaction processing system, which are typically not part of most Excel-based or homegrown applications, the report lists these capabilities:
Warranty and extended warranty contract and policy definition, whereby customer entitlement is captured and managed,


Web-based product registration (remote or internal),


Campaign management, for example, product recall and service campaign definition and tracking,


Web-based warranty claim entry,


Dynamic warranty business rules creation, customization and management,


Warranty claim tracking and escalation path assignment,


Return material authorization (RMA) for receiving customer product and tracking parts return, and


Support for efficient supplier cost recovery.
Ideally, such a system should also include warranty analytics and early warning detection capabilities, either integrated into the package or available as an upgrade or add-on. Cloud-based software-as-a-service and support for mobile applications are also to be expected.
Based on those criteria, only six software packages qualified for inclusion in the report: PTC/4CS Inc., SAP AG, Tavant Technologies Inc., Oracle Corp., Pegasystems Inc., and Servigistics. Brennan said there are a few up-and-coming vendors that also get a brief mention in the report, as well as the vendors of some of the back office and call center application vendors whose products also include a bit of warranty functionality.
Warranty Solar System
As with the warranty analytics study, the companies that qualified for this vendor assessment are portrayed in a chart that measures them in terms of their capabilities on the vertical axis and on their strategies along the horizontal axis. The size of the circles indicates market share, and the plus or minus signs next to them indicates whether they're growing faster or slower than the market average.
Vendor Assessment: Capabilities vs. Strategies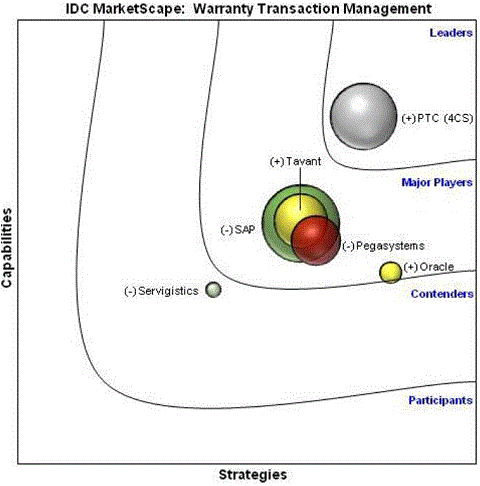 Source: IDC Manufacturing Insights
The problem is, warranty software is increasingly becoming part of something much bigger -- a suite of some kind that does much more than merely to process warranty claims. Warranty software, it seems, isn't just for the warranty department any more. Among the six market players identified in the chart above, only two and soon only one sell a standalone package that is a warranty claims processing software package, and nothing else.
There's a lot more background behind this chart in the report, such as where the vendors are coming from and where they're headed. 4CS iWarranty, for instance, was a standalone warranty application that is now becoming part of the PTC service platform. The German software company SAP has enterprise resource planning (ERP) and customer relationship management (CRM) suites that include some warranty-specific functionality. Oracle acquired some warranty-specific expertise to combine with its database and transaction processing capabilities. Servigistics has a service lifecycle management (SLM) suite that recently added warranty. Pegasystems has adapted the concept of case management to the warranty process. And then Tavant Technologies is an independent software company that lives by its ability to innovate and stay one step ahead of all the three-letter acronyms.
Brennan said she hopes the report will be used as a guide by manufacturers, to help them put together a short-list as they make their warranty management system selections. "One of the things that we did in this report is we talked about each vendors' strengths and opportunities," she said. "And we also talk about the guidance to buyers of the technology, by vendor. So we talk about the ideal situation for each type of software, and each type of application."
PTC Acquires Market Leadership
All of the vendors we spoke with are welcoming the report's publication. The Parametric Technology Corporation, or PTC as it prefers to be known, was one of the first to issue a press release about the report. PTC became a leading warranty software provider last year when it acquired 4CS, a deal we covered extensively in the October 20, 2011 newsletter.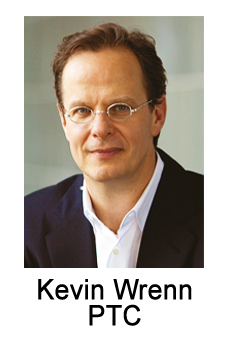 Kevin Wrenn, division general manager of PTC's Service Lifecycle Management (SLM) business unit, said the 4CS iWarranty application is still for sale as a standalone product. The first attempt at integrating it into the PTC product line will appear on the market in March, he said.
"Our big push as PTC is really to develop this idea of a system for service," he said. "Not necessarily selling just to the person who runs the warranty department, although that's a very important and valuable function inside of an OEM. Instead, PTC has come up with a system for service, where you can do all of your service planning around a product, you can do all of your service delivery, execution, and capture around a product, and then you can use analytics to improve service and improve a product."
In contrast, Tavant Technologies continues to believe in the standalone approach, providing really good warranty transaction processing capabilities and links and APIs to everything else that a customer might want to integrate. So in the chart above, if there were another dimension, it might show PTC trying to move iWarranty from the standalone quadrant where Tavant is to the integrated suite quadrant where all the acronyms live.
"We're coming up with a suite of solutions that constitute a system for service," Wrenn said. "And it's focused just on service, so we're focused on the service part of an OEM's business."
But it's not going to be an ERP system that also happens to do warranty. It's going to be a service platform that manages both in- and out-of-warranty services.
"We don't think of service applications as modules of ERP," he added. "Nor do we think of them as modules of PLM or CRM. PTC's strategy is to come up with a comprehensive suite of solutions that constitute a system for service."
In IDC's chart, PTC's product strategy, as measured by its placement to the right, was graded ahead of all of the others except for Oracle. In terms of capabilities, it was graded at the top, with everyone else tied for second. And in terms of market share, only SAP was ahead.
Wrenn said this kind of external validation is going to come in handy as the company continues to evolve iWarranty from a standalone product into part of a service suite. "We've already begun to arm our sales team with this report to use in their selling efforts," he said. "We're hoping it will help us build some pipeline."
No single report is going to radically change the market, though. But its mere appearance is a sign that the market is maturing and that a leader is emerging, he added. And that should help to accelerate sales.
Of course, all the homegrown applications and Excel spreadsheets are not going to be replaced in one fell swoop. "But I think we're seeing a rising tide here of attention from analysts on service, and we're seeing a rising tide of OEMs taking service much more seriously," he said.
Tavant Competes and Partners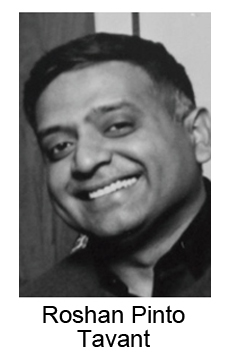 Meanwhile, Tavant Technologies was labeled as a market leader, in a virtual tie with SAP and Pegasystems. Roshan Pinto, the company's practice director for warranty, said he hopes that the report will help end user companies tell the difference between all the vendors.
"I think it will give a good idea to both existing and potential customers what our strengths are, and who are the major players here," he said. "And it will enable them to short-list the set of vendors they would work with. More importantly, I think this will bring to light a lot of things that are going on and the importance of warranty and the aftermarket space. I think it will help on multiple ways on that front."
Pinto said the toughest competition is still the do-it-yourself applications -- the homegrown Excel spreadsheet and legacy applications that work well enough that nobody wants to disturb them. "It may not be Excel, but to a large extent it's legacy systems that exist. People are trying to figure out how to get beyond them."
For the most part, companies in this stage are looking for ways to reduce warranty cost. And ironically, that makes it tough for them to generate enough enthusiasm internally to spend money on a better system. But you have to invest in order to save.
And then there are also plenty of companies that have made an investment in some sort of transaction processing system, but now they're looking to tap into their warranty data with early warning systems, root cause analysis, fraud detection, and other advanced analytical tools. They can pay claims and manage the warranty workflow. But now they want to leverage their warranty data to reduce the number of transactions in the future.
"They're now hungry for the data analysis that can be done outside of just the transaction-based system," he said. They're looking for the next level. "And that's what we're trying to focus on going forward: building business intelligence and data warehousing, and strategic partnerships for advanced analytics."
Pinto said Tavant continues to look at partnering with companies like SAS or other niche advanced analytics software shops. But he added that Tavant can support additional reporting and analytics tool vendors such as Oracle Business Intelligence, SAP Business Objects, Cognos, or Tableau Software.
The focus for the future is to collaborate with multiple advanced analytics partners that can enable customers derive the best value from the Tavant warranty system. "There are other smaller niche players out there, but SAS is definitely the market leader," Pinto said.
Pinto said Tavant will direct its energy towards the development of new transaction-based technologies such as a mobile application that allows a warranty professional to use an Android smartphone or an iPhone to perform tasks such as searching claims by serial number or looking at lists of all open claims. "We're also looking at the possibility of integrating social media," he said.
It's still a very tough business, Pinto said, though he added that customers seem more willing this year to at least consider investments in warranty workflow improvements, especially if there's a payback in terms of better customer satisfaction.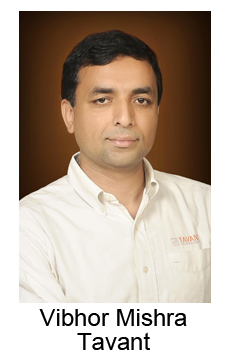 Vibhor Mishra, Tavant's head of marketing, added that he sees additional competition coming from outsourcing service providers and offshore consultancies that are willing to take the transaction processing workload off the hands of manufacturers.
"We compete more often with them than we used to," he said, probably because they promise to do the work with even less of an up-front investment by the customer.
But Mishra questions whether these outsourcing service providers are really committed to warranty transaction processing, or if they're just looking for new business. As he sees it, they'll give it 12-18 months, and if nothing develops, they'll move on to other promising areas.
In contrast, Mishra said he thinks Tavant is well-positioned as a "serious long-term player," and one that is willing to continue to improve and develop its warranty transaction management capabilities. For instance, he said Tavant is one of the first to embrace HTML5, even though the standard is still evolving. And Tavant is one of the first to develop a mobile application for warranty, based in part on mobile apps developed for non-warranty customers such as the Washington Post and others.
Pinto added that besides having the ongoing focus on warranty, Tavant is also still small enough to remain agile and able to adapt to changes in the market. It's an attribute he said only Tavant and 4CS have, or had, given that 4CS was acquired last year by PTC.
"That is something that we hope to continue to leverage, so we can be more flexible in terms of either our pricing or our ability to adapt to the customer's needs without a lot of bureaucracy or red tape," he said.
Pega's Case Management Approach
Pegasystems' roots are in customer relationship management and business process management, focusing on industries such as financial services, insurance and healthcare. It was founded in 1983 by Alan Trefler, the company's chairman and CEO, with a goal to streamline business processes. But it's a fairly new entrant into the warranty space.
In the health care industry, there's a concept called case management, which defines the policies and procedures that guide a patient through the system towards a successful outcome. And if one thinks of a warranty claim as an example of a product in need of health care, the movement of that workflow through the system is a kind of case management.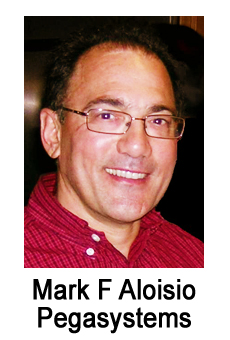 Mark F. Aloisio, an industry solutions principal at Pegasystems, said he thinks the IDC report will help his company get more attention from end user companies.
"Since we were also featured as a major player in the analytics portion of the study, we've seen an uptick in interest and activity," he said. "Overall, I think it's going to put Pega on the short list for a number of people who are looking at warranty management systems."
He added that because it's both a transaction processing and analytics system, it's easier to take action when something like a fraudulent claim is discovered. And because it approaches every problem as a case to be managed, it's highly adaptable to different industries, and to both product warranty and extended warranty claims management.
Aloisio said Pega's warranty solution also includes business rules, root cause analysis, and decision management tools. It's perfect for a call center that needs to work on the one hand with hundreds of independent repair organizations and on the other hand has to interface with a manufacturer's existing business processes. And in fact this is exactly how it's being used by Service Net Warranty, an extended warranty administrator that was recently acquired by Chartis Insurance.
"Service Net was able in three months to take the basic warranty framework package and get it up and running and installed for one of its largest customers," he said. It's used to administer the electronics company's extended warranty program, in a way that could lead the consumer to think they're dealing with the manufacturer itself. All the manufacturer's business rules and customer data is built into the system, allowing Service Net to administer a claim in the same way that the manufacturer itself would do so.
And then there are the analytics, which Aloisio said are built into the solution. For an OEM, the analytics helps provide early warnings of problems by looking for patterns of failure. In the future, he said Pega will add telematics and remote monitoring capabilities that allow even earlier warnings -- before things even become problems.
But in the case of Service Net, the solution allows the administrator to examine whether its extended warranty pricing is covering costs or not, Aloisio said. "What Service Net will do with our analytics is look at it from a standpoint of how do I right-price my warranty? What's the right price for the risk I'm taking on? And how can I offer the most robust product to my customers, yet stay within my risk criteria?"
What Pega is trying to do, Aloisio said, "is pushing the envelope beyond the mechanical processing of claims, and into areas where you can reduce cost." For instance, if the compressor on a refrigerator fails, the Pega warranty management system is going to create several sub-processes in addition to the repair order. One sub-process may result in a claim made to the compressor manufacturer for reimbursement. An accompanying sub-process might mandate that the replaced parts be returned to the manufacturer. Another may process a payment to the consumer for the spoiled food. And yet another sub-process schedules the appointment to make the actual repair.
"All these sub-processes are cases," he said. And since the warranty system is based on case management, it moves the paperwork through the systems of all the various manufacturers, administrators, suppliers, and customers that are involved in the case. If all the parties don't use Pega, or don't have a way to integrate with its workflow, they can use a self-service web portal where they can go to look at documents.
Oracle Assembles the Ingredients
Oracle got really high marks from IDC for its strategy, but because it's so new to warranty it also had one of the smallest market shares. That's not a typical position for a company that utterly dominates the relational database management systems business, but IDC found a lot of promise in its plans.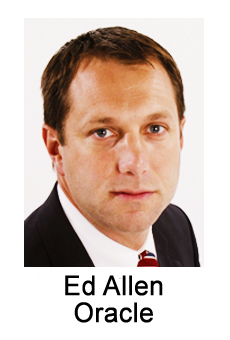 Ed Allen, vice president of Oracle's Automotive Industry business unit, said Oracle launched an initiative about three years ago that was focused on the automotive aftermarket.
That effort brought together top executives from many automotive OEMs to talk about computer applications and technologies. "We get together twice a year for two full days," he said, either near Oracle's headquarters in California or somewhere near Detroit.
"A couple of years ago, they told us they really needed some tools to be able to manage their warranty processes. Specifically, they talked about warranty claims processing. So we pressed them a little about what existed in the market, what they needed that may be unique, and how it fit into their overall vision of service management and warranty combined," Allen said.
He said that what Oracle discovered was that most of the warranty management products then on the market were focused on the product. Oracle wanted to focus on the customer. And so, rather than trying to build a warranty management system on top of a ERP platform, Oracle decided to begin with a CRM platform.
Fortunately, Oracle had acquired CRM market leader Siebel Systems in 2005, so that became the base platform for Oracle's entrance into warranty transaction processing. For a business rules engine, Oracle tapped into another acquisition, now called Oracle Policy Automation. And then last year, Oracle acquired Endeca Technologies Inc., and that became the basis for the warranty analytics engine.
Oracle's developers put it all together, added some customer-requested features such as a supplier recovery module, and brought it to market early last year as the Siebel Warranty Management solution, part of the Siebel Customer Relationship Management Applications product family.
The next step, Allen said, is to encourage customers to no longer look at warranty as a separate process. They should see it as part of their service strategy -- as a way to get closer to the customer and possibly as a jumping off point to sell additional services.
"It needs to be part of enterprise processes," he said, "and this integration where we can connect it to the customers on the front end, to dealers in the claims process, and to the vehicles themselves to be able to track warranty history."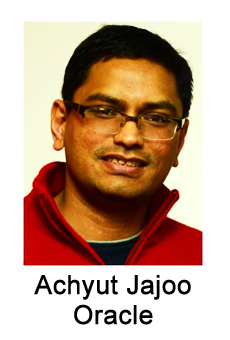 Allen said Oracle is now developing links into vehicle telematics and remote monitoring systems, as well as deeper links between warranty, sales and service. In addition, it's looking for ways for carmakers to tap into the social media channels.
Achyut Jajoo, senior director of industry solutions in the Manufacturing Industry Business Unit, said Oracle is developing something that's called a Listening Platform, which as its name suggests will listen for product issues or negative sentiments expressed on the social media channels.
"What that allows you to do as a manufacturer is bring all of this together, report on it, and get in front of product quality issues," he said, "and bring that type of an issue into this platform so that someone can act on it, and respond back to the customer."
Jajoo said Oracle continues to also leverage the Endeca acquisition, adding more predictive analytics to its business intelligence capabilities. The business intelligence tools are more about reporting what happened, while the analytics and discovery tools are more about predicting what will happen next.
"It's not just a transactional system for us," Jajoo said. "It's a different way of looking at the warranty process: from the customer perspective."
---
Warranty Week on Vacation
One reason this week's newsletter is extra-long is because it has to last for a while longer than usual. The Warranty Week offices will be closed until August 15 for a staff vacation, though the website will continue to be updated and email will continue to be received and answered.
It's the second year in a row that our pre-scheduled summer shutdown has clashed with the timing of the Extended Warranty & Service Contract Innovations Conference. Next year, we'll have to choose a spot near the conference and make it a working vacation.
There will be no newsletters on August 2 or August 9, but we plan to return on August 16 with a fresh look at the new home builders and their warranty expenses. Until then, stay cool, drink lots of liquids and wear lots of sunscreen.