October 11, 2012
Most Improved Warranty Metrics, Part 1:
While many companies manage to reduce the percentage of revenue they spend on warranty, some do it better than others. Rising sales helps. So does building a better product. And then some companies are merely returning to normal after ending a "warranty excursion."
Although average claims and accrual rates for American manufacturers remained about the same over the past year, many of the top warranty providers were able to bring their percentages down significantly.
The average claims and accrual rates for all manufacturers were close to 1.3% in June 2012, about the same as they were in June 2011. However, 56 out of the top 100 warranty providers managed to reduce their claims rates during the past year. Also, 55 out of the top 100 warranty providers managed to reduce their accrual rates. And 36 companies did both.
In the following two charts, we're going to list the top 10 improvements in the claims and accrual rates seen since the middle of last year. Figure 1 contains the top 10 reductions in claims rates, ranked by the amount of the reduction divided by the rate in June 2011.
Percentages vs. Dollars
In all of these cases, we've taken the actual claims paid and accruals made, and divided them by the corresponding product revenue figures. In other words, all these figures represent percentages of sales. And therefore, what we're saying is that some of these companies reduced their warranty expenses by one or two percentage points of revenue. For a multi-billion-dollar company, that can mean a huge amount of savings.
For instance, the move by United Technologies Corp. from 1.3% to 0.8% put them in sixth place on the list below. But because of the size of the company, that half-point reduction means more than $100 million in savings.
And then there are a few companies that didn't make a top 10 list, but saved a bundle anyway. For instance, General Motors Co. reduced its claims rate by only 0.18%. But that represented $144 million in savings.
Similarly, both Whirlpool Corp. and Deere & Co. cut their claims payments by more than $10 million in the first half of 2012. But because the rankings in Figure 1 are by percentages and not dollars, they came in at numbers 11 and 21, respectively.
Figure 1
Top 100 U.S.-based Warranty Providers:
Top Ten Claims Rate Reductions,
June 2012 vs. June 2011
(claims as a % of revenue)
| | | | |
| --- | --- | --- | --- |
| | Claims | Claims | Claims |
| | Rate | Rate | Rate |
| Company | June 2011 | June 2012 | Reduction |
| Nvidia Corp. | 3.0% | 0.3% | -2.6% |
| Lennar Corp. | 3.3% | 1.6% | -1.7% |
| Garmin Ltd. | 2.4% | 1.4% | -1.0% |
| BorgWarner Inc. | 0.72% | 0.44% | -0.28% |
| Diebold Inc. | 6.5% | 4.1% | -2.4% |
| United Technologies | 1.3% | 0.8% | -0.4% |
| Dana Holding Corp. | 0.52% | 0.36% | -0.16% |
| PulteGroup Inc. | 1.6% | 1.2% | -0.4% |
| Ford Motor Co. | 2.4% | 1.8% | -0.6% |
| Ingersoll-Rand | 1.6% | 1.2% | -0.4% |
Source: Warranty Week from SEC data
Please note that all of these figures are rounded, so the difference between the rates may not always be exactly what's in the right-hand column. In all cases, these percentages refer to the share of product revenue that goes towards warranty expenses.
The largest percentage reduction in claims cost was turned in by Nvidia, which is recovering from a "warranty excursion" that caused its claims rate to soar in 2009 and 2010. Last year, its claims rate began to fall, and in 2012 it's more or less back to normal.
Getting Back to "Normal"
Several others on the top 10 list are also recovering from their own, smaller warranty excursions. Some are automotive suppliers. Others are homebuilders. In some cases, their claims rates a year ago were far above their industry averages. Now they're coming back down to a more "normal" range.
However, one cannot look at just a year's data and spot a multi-year trend. Some of these companies are on the top 10 reduction lists year after year, because they continue to build a better product and reduce their warranty expenses over time. We'll look at them in a future newsletter that takes a more long-term view of these rate reductions.
Still, these expense rate improvements are worth celebrating. As was mentioned, 36 of the top 100 warranty providers managed to reduce both their claims and accrual rates in the year between June 2011 and June 2012. In addition, four of those 36 companies managed to make it onto both top 10 lists: BorgWarner Inc.; Dana Holding Corp.; Garmin Ltd.; and United Technologies. It would not be inaccurate to call them the Most Improved of all.
Five more manufacturers managed to reduce both their claims and accrual rates, but only one or the other reduction was large enough to make a top 10 list: Diebold Inc.; General Dynamics Corp.; Ingersoll-Rand; Seagate Technology; and Western Digital Corp. And then an additional 27 companies reduced both their claims and accrual rates, but not by enough to make either top 10 list.
In Figure 2, we list the top 10 accrual rate reductions. Readers are cautioned to remember that the accrual rate is a prediction, so it's something that a company's finance department has a lot of control over. So a massive reduction in the rate, if done as a reaction to a massive decline in actual warranty expenses, is a really good thing. But if it's done because a company needs more cash, and can't afford to finance future warranty expenses, it's a really bad thing.
Conflicting Warranty Metrics
Fortunately, seven of the top 10 in Figure 2 were responding to a reduction in their claims rate. Only three cut their accrual rate in spite of a rising claims rate. And one of those was only a slight rise in the claims rate.
That leaves Regal-Beloit Corp. and FMC Technologies Inc. But even they have plausible explanations for the contradiction of their warranty metrics. A year ago, electric motor manufacturer Regal-Beloit's accrual rate was an unusually high 4.6%, while its claims rate was only 0.4%. Now, both are around 1.1%, so one rose while the other fell.
Meanwhile, FMC Technologies has cut its accrual rate in half, but its claims rate rose from 0.7% in mid-2011 to 0.9% in mid-2012. However, that accrual rate a year ago was its highest ever. So cutting it in half is a good move. The problem is that FMC's claims rate is now at its highest-ever level in 2012. So whatever problem the forecasters saw coming a year ago, is here.
Two other companies managed to slash their accrual rates by more than half: Dana Holding Corp. and VeriFone Systems Inc. VeriFone did so despite a slight rise in its claims rate. Dana, however, cut its claims rate by almost a third, so it has lots to celebrate.
Figure 2
Top 100 U.S.-based Warranty Providers:
Top Ten Accrual Rate Reductions,
June 2012 vs. June 2011
(accruals as a % of revenue)
| | | | |
| --- | --- | --- | --- |
| | Accrual | Accrual | Accrual |
| | Rate | Rate | Rate |
| Company | June 2011 | June 2012 | Reduction |
| Regal-Beloit Corp. | 4.6% | 1.1% | -3.5% |
| Dana Holding Corp. | 0.78% | 0.31% | -0.47% |
| VeriFone Systems | 2.3% | 0.9% | -1.4% |
| FMC Technologies | 1.3% | 0.6% | -0.7% |
| Garmin Ltd. | 2.0% | 1.1% | -0.9% |
| General Dynamics | 1.6% | 0.9% | -0.7% |
| United Technologies | 1.4% | 0.9% | -0.6% |
| Seagate Technology | 1.8% | 1.1% | -0.7% |
| BorgWarner Inc. | 0.68% | 0.45% | -0.23% |
| Western Digital | 1.8% | 1.2% | -0.6% |
Source: Warranty Week from SEC data
For the first half of 2012, American manufacturers have paid about $12.15 billion in warranty claims. That's down about $217 million from the amount paid during the first half of 2011. Meanwhile, warranty accruals are up by about $102 million to $12.1 million.
Keep in mind, however, that the amount of claims paid and accruals made tends to be a little larger in the second half of the year. For instance, the claims total for all of 2011 was $25.25 billion -- a little more than twice the first half total.
Also, don't forget that roughly a dozen large companies report their warranty expenses only once a year, at the end of their fiscal year. For those companies, we're inserting place-holding estimates for 2012, until we get some actual data. In the mean time, they could be paying more in warranty claims than last year, but we wouldn't know until their annual reports are published in March or April.
---
Institute of Warranty Chain Management Reorganizes
The Institute of Warranty Chain Management has renamed itself the Global Warranty and Service Contract Association and has refocused itself on three guiding principles: Innovate. Educate. Advance.
Its new logo is included below: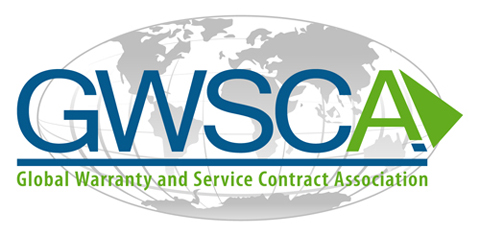 Innovate
Terry Hawkins, president of the reorganized group, just announced the following: "In July 2012, the Institute of Warranty Chain Management (IWCM) became the Global Warranty and Service Contract Association (GWSCA) in order to better serve the needs of professionals in the fields of warranty and service contracts. Of course, our name change represents but one step in our transformation.
"As our new name implies, we've widened our vision. We recognize that we need to serve the global community in warranty as well as the service contract industry. We did so because as an industry grows, so, too, do its educational, training, data and information resource, and standard setting needs.
The service contract industry continues to see rapid growth and experience the pains that go along with it. We are the only organization that makes available to the warranty and service contract industry and its members programs, resources, and services designed meet industry needs and to advance the individual knowledge and capabilities of professionals in the field."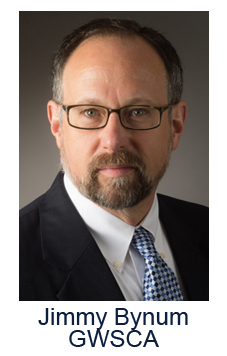 Educate
Jimmy Bynum, vice president of GWSCA, stresses that the work started with the Warranty Maturity Model will continue, but additional training will be added.

Bynum went on to say, "Why training? One of the reasons we are passionate about warranty and service contracts is because of its sheer breadth. What other discipline interacts with customers, dealers, manufacturing, legal, analytics, engineering, suppliers, aftermarket, sales and finance? It is common to have an expert in one of these specific areas, but rare to have his or her knowledge understood across the whole team.

"GWSCA feels that cross-company and cross-industry information sharing is vital to understanding best practices and techniques and ensuring organizational excellence. We searched all over the world, but couldn't find any applicable training program, so we set out to create one.

"What is the value proposition? It is simple and twofold.

"First: We are absolutely confident that this training will help your company reduce warranty costs. We have yet to find an innovative company that has fully optimized all aspects of the warranty and service contract business.

"Second: We are very excited to introduce a training program that will advance career opportunities for warranty and service contract professionals."

GWSCA will offer a comprehensive training curriculum for all aspects of warranty and service contract management for individuals with varying levels of experience. Each course in the curriculum is developed by a focused working group of consulting Subject Matter Experts (SMEs), hand-picked leaders in their respective areas, demonstrating their commitment by volunteering to help compile cutting edge content. These cross-industry experts are led by a working group chair.

Once established, each working group typically works for about three months to develop and complete the course material. The course modules are being developed for two primary delivery venues: the traditional classroom venue and on-site training for corporations (with options for customization). Training modules may be taken as stand-alone courses or as a series. These modules are currently in development with our SMEs and will be offered beginning in early 2013.

Paul Wojcicki, secretary of GWSCA, added his comments: "Another important step in our remaking has been to expand our Board of Directors to include several additional highly experienced and accomplished warranty and service contract professionals. The board has been re-energized.

"This has propelled us forward because being a GWSCA director requires hard work and dedication. Each new member has brought fresh, new ideas and vision coupled with high energy and has contributed resources that have enabled redevelopment to become a reality. As a result, in addition to new and better quality programs and services, we are also able to offer new tools for research, networking, and career development."

Greg Spraker, treasurer of GWSCA, added this description of the proposed training modules now starting production:

History and Role of Warranty and Service Contracts

Our entry-level module. This course is aimed at providing a comprehensive introduction to warranty and service contracts as well as outlining the fundamental tools utilized by warranty and service contract professionals.

Some topics include:

The evolution of warranty and service contracts throughout history.
The different types of warranties and their relationship to service contracts.
The impact of warranty on a company's bottom line.
Customer Satisfaction

This course will instruct warranty and service contract professionals in the best practices for positive personal interactions with both the customer and the dealer.

Some topics include:

Utilizing product failure to build positive customer relationships.
The different advantages and disadvantages of types of warranty coverage
The underlying motivations of manufacturers, dealers and customers and how to balance these incentives with cooperative strategies.
Claim Processing

This course will teach professionals the best techniques and practices used to streamline claim processing and ensure lowest cost and highest quality claims.

Some topics include:

Utilizing aftermarket troubleshooting tools.
Utilizing claim descriptions and coding of claims accurately.
How and when to use claim analysts versus auto-pay.
Analytics: Theory and Application

This course will give the student a thorough framework for conducting warranty analysis using various analytical techniques and models, including how to gather and interpret data to make better business decisions.

Some topics include:

The difference between reporting data and analytics.
Synthesizing and integrating data sources.
Utilizing analytics as a quality over-check.
Supplier Cost Recovery

This course will give the student an in-depth introduction to the legal aspects of supplier contracts and the methods used for maintaining a positive relationship between the supplier and the original equipment manufacturer (OEMs).

Some topics include:

Creating a Warranty Charter.
The benefits and drawbacks of part returns and part-less recovery.
The stages of the supplier/OEM relationship and how to best leverage them for your organization.
Financial Analysis

This course is a synopsis of warranty financial analysis, reporting principles and methods for product warranty cost estimation.

Some topics include:

Profiling warranty claims rate over the life of a product.
Utilizing accurate forecasting methods and product accrual estimations.
The best methods of communicating financial information through presentations and visuals.
Assessment and Implementation of Change

This course is an introduction to utilization of a maturity model and business and operational metrics for key warranty processes and will also explore the basic concepts for effective benchmarking and implementation of changes.

Some topics include:

Identifying the different levels of maturity.
The process of implementing a maturity model.
Assessing changes during the implementation process.
Service Contracts

This class is an in-depth look at the role and importance of service contracts and how they relate to warranties and insurance.

Some topics include:

Creating or renewing a service contract.
The challenges of developing a service contract and how to avoid or rectify them.
Government regulations concerning the administration of service contracts.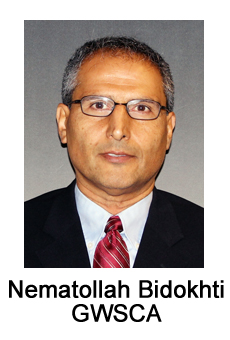 Advance
Nematollah Bidokhti, director of GWSCA, describes other efforts:
Library
GWSCA's library will serve as a central repository of an extensive collection of information and tools comprised of research, whitepapers and presentations prepared by recognized experts in the field of warranty and service contract management, including works composed exclusively for GWSCA and its members.
Career Center
GWSCA will facilitate both the continued growth and strengthening of the warranty community by matching companies and individuals with solutions and resources including internship and mentoring opportunities. Through our Career Center, job seekers will be able to submit their resumes and organizations, their job listings.
LinkedIn
As you may have already noticed, one of our first efforts was to reinvigorate our LinkedIn page. Our board has been regularly reading and responding to the questions and content you have provided and has been asking its own questions to get to know their LinkedIn community better. One of the methods we used was our survey at the beginning of July. The responses were integrated into our plan for training and will be published on our Authority on Warranty blog.
Conclusion
Hawkins concluded: "While there has been much in the way of change, our core focus remains constant: To have the fields of warranty management and administration and service contract management and administration recognized as professions by the business community at large, to foster and promote the individual professional development of warranty and service contract professionals, and to lead the continued development of innovative methods and solutions for improving the warranty and service contract businesses."
Bynum added, "What should you do?
"We are offering complimentary membership to GWSCA for a limited time only. We are committed to becoming your best resource for warranty and service contract information, but we need your help. Our board and SMEs have extensive knowledge and experience, but only you know what you need. Help us by participating in our LinkedIn forum; help us start our website forum; tell us what you love about the website; tell us what you hate about the website. Take advantage of this offer of free membership and let us know. We will be constantly making improvements and edits based on your input and the input of the warranty and service contract community. Stay tuned for more exciting announcements to come."
Please contact the GWSCA at info@gwsca.org with questions, comments or recommendations.