October 18, 2012
Warranty & Mobile Apps:
Android and Apple mobile devices, already a huge market for extended warranties and service contracts, are quickly becoming a platform for warranty professionals who spend a lot of time working away from the office.
ServiceBench Mobile is a new app for service technicians that's recently been released by the ServiceBench division of NEW Customer Service Companies. This mobile app is compatible with the most popular smartphone devices on the market, and is available to download in both the Apple App Store and Android Marketplace. Through its use of HTML 5 code, it's also available for other web-enabled devices such as a BlackBerry or a Windows Phone.
Improved Customer Satisfaction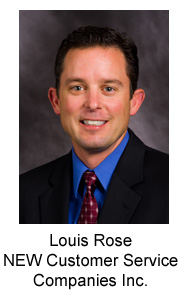 Louis Rose, vice president of ServiceBench at NEW, said service companies and their technicians approached him, asking ServiceBench to develop something that could allow them to take their office on the road. But more than that, he said, the new mobile app was designed to be something that can actually improve the service experience, for both technicians and consumers.
"If used properly, the consumer shouldn't know this app exists," Rose said, "but it should make their service experience much more pleasant. The manufacturer has tools that they can use to manage this experience, and stay ahead of exceptions."
For instance, he said the app can be used to trigger the delivery of text message alerts to notify the consumer that the technician is just minutes away. If a second visit proves necessary, it can be scheduled while on site with the consumer during the first visit.
Likewise, if a technician is running behind schedule because a given repair turned out to be more time-consuming than anticipated, the system can highlight subsequent jobs in jeopardy, and a dispatcher can quickly reassign them to other technicians who have time available. The app can update their job queue in real time on their mobile device. This improves customer satisfaction by reducing wait time and eliminating missed appointments.
"We've been developing service solutions for 30 years for our clients," he said. "And over the course of time, we've noticed that the direction of service has grown beyond just fixing the product to owning the overall customer experience. Having insight into what's happening in the home is critical to that experience."
Rose said a ServiceBench-sponsored survey revealed that most of the technicians were already carrying a web-enabled device of some kind with them while on the job. Some brought their smartphones from home. Others were carrying company-issued devices. Also, most had some sort of a data plan -- paying for it themselves or letting their employers pay. In other words, they were already equipped to use this mobile app for business purposes, without any additional changes in a company's IT infrastructure.
ServiceBench as the Hub
ServiceBench has always positioned itself as a communications hub network for manufacturers, extended warranty administrators, service technicians and others involved in the repair of major appliances and consumer electronics. One of the most valuable applications available on the network is the ability to schedule home repair visits by technicians with a consumer, while that consumer is on the phone with a customer service representative in a call center.
Both ServiceBench and NEW are long-time sponsors of Warranty Week. Even before ServiceBench was acquired by NEW in early 2008, it had become an industry standard in the warranty industry. Virtually everybody involved in appliance and electronic repairs was connected to ServiceBench, and thereby to each other. And that approach continues with this mobile app: the smartphones connect to ServiceBench, and ServiceBench connects them to everyone else.
Rose said that ServiceBench currently connects to 35 companies -- mainly manufacturers and extended warranty administrators -- that are managing repairs. And then it connects to roughly 43,000 to 50,000 service providers who are performing the actual repairs and then using the network to file warranty claims and other paperwork with those companies.
Going against the grain of the "everything must be free" ethos of the Internet, use of the ServiceBench Mobile app carries a monthly per-technician charge. Rose said the technician gets an efficiency boost by using the app, and the customer gets a better experience when the service call is managed by the mobile app. So why wouldn't the employer want to pay a fee for its use?
"It is a business tool," he said. "It's a technician tool that the service company should be purchasing on their behalf." But as an extra incentive, for a limited time the licenses are selling for about $13 per month, which is half price.
Working With Existing BMS Systems
Rose said the mobile app works with just about any of the many Business Management Systems that now connect to ServiceBench. He said there's more than a hundred kinds of BMS systems on the network today, though most companies are using one of the 20 most popular systems.
Connecting iPhones and Android devices to all those different systems is straightforward, because the smartphones first connect to ServiceBench. Then ServiceBench takes advantage of its existing BMS connectivity, acting as a communications hub in the middle.
"It uses the hub," Rose said. "It uses the cloud. One of the additional benefits of that is it enforces all our security policies. So consumer data is not stored on a mobile device. It's still in the cloud, where it's safe and secured by ServiceBench."
To buy a license for the app, a service company that's already using the ServiceBench network would log into their existing account, and select the number of licenses they wish to purchase. They would then download the app from the Android Market or the App Store and assign a license to each of their technicians.
Technicians who use the app will find they're as connected as they would be if they were in the office. The business management system in their office is constantly receiving updates from the ServiceBench network regarding technician schedules and status updates. But before smartphones became common, the service company then had to move that data out to the technicians through phone calls, emails, faxes -- whatever communications links were available. In the morning, the technician probably had to make a stop in the office to pick up the day's schedule.
Getting the Day's Schedule
Now, the smartphone app can be used by the technician to receive their schedules before they awake, and to send back status updates throughout the day. They don't necessarily have to go in to the shop to pick up a printout. And they don't have to call in when they finish a job to see where they're going next.
Changes and exceptions that come in during the day are automatically sent out to the technician. So if a consumer cancels, they find out immediately. While they're working on a job, they can take photos and collect signatures, and attach them to the service call's file. The manufacturers and extended warranty administrators will then be able to read this data more efficiently.
ServiceBench Mobile
iPhone Screenshot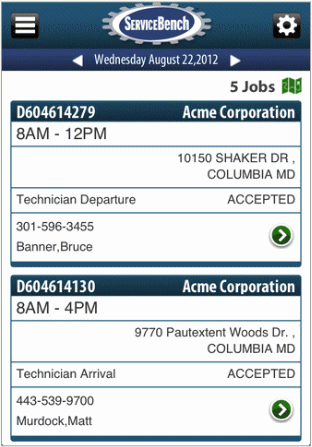 "One thing that this provides is that connectivity back to the shop, as well as back to the OEM or warranty administrator," Rose said.
In other words, the value of using ServiceBench as the hub is retained as technicians switch over to smartphones. They don't use their smartphones to connect directly to the office. They use their smartphones to connect to ServiceBench, which connects to their office as well as to the offices of all the administrators, dealers, manufacturers, parts distributors and others with a role to play in the repair transaction.
Rose said that if required, a service technician could use the smartphone app to schedule a follow-up appointment with the consumer while at the consumer's home. That appointment would then be communicated to the manufacturer and/or the claim administrator, thereby alerting them that the job has yet to be closed out. Before this app, they might not know about that delay until the claim was filed.
Future Enhancements
But there are also some added benefits that ServiceBench is only beginning to make use of. For instance, there are built-in routing and mapping features that help the technician get from here to there. In the future, Rose said ServiceBench may add features such as call ahead, which would send an alert to the consumer that the technician is on the way.
He said ServiceBench may also move from basic route assistance to more advanced route planning. Right now, the system looks at the jobs on the schedule in the order they're listed, and helps the technician get from one job to the next. A future enhancement may actually start clustering, rearranging and sequencing the jobs based on proximity, difficulty or other factors.
Also, while the current release works only with the part of a technician's day that was dispatched through ServiceBench, a future release will work with jobs assigned through other scheduling and dispatch systems.
Another enhancement will integrate some of the smartphone's already existing location capabilities -- not so much to track a technician wherever he or she goes as to determine when they arrive in front of a job site's address, and when they leave. That information can be communicated immediately to the administrator, consumer, and/or employer, without any additional actions by the technician.
Such capabilities could also help to determine the mileage involved in a service call, and to feed that data into a warranty claim. But Rose said he's not sure if that's such a good idea.
"With GPS you can obviously tell how far the guy drove during the day," he said. "But we're not doing anything specific with that, because what we don't want to do is scare people that we're tracking them. We want to use the device to make it more effective for them to do their daily job -- so they don't have to remember to check in and check out when they leave a job -- and not feel like we're Big Brother monitoring them."
In terms of parts ordering, ServiceBench will soon provide links to product literature, user manuals, repair manuals, etc. Each dispatch will include helpful hits or service pointers, and lists of commonly-used parts. Some of this information was already available to ServiceBench users. But soon, it will be accessible from a smartphone.
Working Away from the Office
Jon White, the owner of Vancouver Appliance Repair in Vancouver, Canada, is using ServiceBench Mobile on both his iPhone and his iPad. He said he does a lot of repair work for Whirlpool Corp., connecting through the ServiceBench network to receive his schedules and submit his paperwork.
"Everything so far seems a lot better than logging into the actual website," he said. "I still have to go into a computer at the end of the day to complete my paperwork. But being able to just, on the fly, see what calls you have to do that day, what's coming up next and where you have to go, without actually having to log in on your laptop, is a great time-saver."
It's even better than a Wi-Fi-equipped laptop, he said, because the ServiceBench website will log him out if the connection is idle. In contrast, the mobile connection is there when he needs it. So now he's pretty much logged in all day.
As a self-employed technician, White said he uses the same phone for both business and personal reasons. All his business apps are on one page, and all his personal apps are on another. So keeping them separate is not much of a problem.
He once considered switching to an Android-powered device and used to have a BlackBerry, but said he thinks the iPhone is "much smoother" for applications such as viewing websites.
White said he still has to log onto a website to order parts. That's why he carries around his iPad. "It's easier to look at everything on the iPad," he said. The screen is a lot bigger, and that comes in handy with documents such as parts catalogs and technical documents. Back at the office, he uses a laptop to submit claims forms -- again because the screen size is not sufficient on the smaller devices he carries with him.
Information vs. Transactions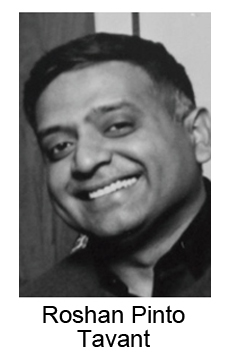 Roshan Pinto, the director of service operations at Tavant Technologies Inc., said he thinks the current state of the art is more about getting mobile access to information, as opposed to completing transactions on a mobile device.
"You really don't have people walking with mobile devices and filing claims through and through everywhere yet," he said. "Is that going to happen in the future? Sure, but I think people are still slowly getting there -- at least the customers we're working with."
Manufacturers, dealers and field service technicians want the mobile data communications now, and the mobile transaction processing later. In other words, a mobile user might want to check on the status of a claim or a campaign, or to look up the warranty terms and conditions for a given make and model. But they may not yet be ready to do all their paperwork in the field on a small screen.
Tavant, which has been a Warranty Week sponsor for several years, has developed a mobile app for an industrial equipment company that can be used by iPad-equipped technicians conducting post-installation walk-throughs, collecting action items, notes and comments from commercial customers and passing them back to a CRM or an ERP system. This company is also a major user of Tavant's warranty management solution.
Another client, a large construction equipment manufacturer, asked Tavant for a mobile app for the iPhone that allows a technician to go through a safety checklist with a customer and then collect a signature at its completion. It collects a serial number, model number, and other data which is sufficient to trigger the start date of a product warranty.
Bring Your Own Device
Tavant has also created mobile apps for use by consumers, such as one aimed at riders of the Washington DC Metro. Pinto said Tavant develops apps that are generally device-agnostic, working with a great variety of smartphones. This approach is especially important with consumer apps, where by nature the end users are choosing their own device. But it's also necessary for business apps, he said.
"Most of these larger OEMs are relying on independent channels," he said. "They may be multi-line dealers. Or they may be single-line dealers. But they are still independently-owned dealerships."
The OEMs, he said, will typically pay for the app. But it's usually up to the independent dealer or service technician to supply the actual device. And some do bring their own devices from home. So the OEMs can recommend a brand, but they can't specify a certain model. And Tavant can't develop apps solely for the Android family or solely for the Apple iPhone or iPad.
Pinto said that typically, the mobile apps are developed using JavaScript and then distributed for the respective mobile operating systems through Appcelerator Titanium platform. The platform exposes application programming interfaces to enable the mobile application to be deployed on multiple devices and operating systems, resulting in applications that perform and behave as if they were developed in the native language.
For instance, apps developed for the Apple family tend to not rely on hardware buttons, preferring instead to use touch screen controls. But various Android devices use trackballs and hardware menu buttons in addition to a touch screen. And both families of devices are going to link the apps to a smartphone's built-in camera, so that photos can be added into a file.
Native Apps
But sometimes, a mobile app is so specific, and so data-intensive, that Tavant has to develop it as a native app for one environment or another. For instance, a price quote app for the field sales force of a construction equipment company was developed solely for Apple's iOS 4.3 (the operating system used by the iPhone 4 and iPhone 3GS).
Pinto said that level of specificity was required by this particular app. "There is a lot of information that is required to be available in real time," he said, such as product catalogs and tax tables. So local storage is preferable to retrieving data from the cloud. "Also, the salespeople involved here are usually working in some of the most remote parts of the country. So it becomes even tougher for them to have good network connectivity. Considering all of that, the decision was made to make this a native app."
In the future, Tavant intends to integrate mobile apps into its warranty claims processing platform. With such an app, a dealer or a technician can type in a product's serial number, and access all the files and records associated with that product, including warranty coverage, service history, and any campaigns associated with that product.
"It's insight into your entire claim on the go," Pinto said. It's as if the user were sitting at a desk, looking at a screen that's connected to the existing enterprise system.