February 21, 2013
Warranty Workshops:
Three of the four pre-conference workshops at this year's WCM Conference are built around analytics, but none require much math. Instead, they lay out the business case for analytics, and the benefits the software and services can provide. Another workshop promises to show diversified manufacturers how to gain a global view of their warranty operations.
Need a good reason to spend three winter nights in the warm embrace of San Diego? Four warranty workshops are scheduled for the opening day of the Warranty Chain Management Conference on Tuesday, March 12. And because of the time zone differences and flight schedules, folks in the Eastern and Midwestern states are better off arriving Monday night.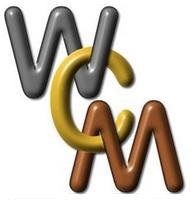 The conference itself will run all day on March 13 and 14. But for warranty professionals who want some tips and tutorials on advanced concepts, the workshops promise to deliver the goods.
Bienvenido a San Diego
There are two workshops in the morning from 9 AM to noon. And then there are two more scheduled for the afternoon, from 1 to 4 PM. Both leave attendees plenty of time to change into their ball gowns before the welcome reception at 7 PM.
On Tuesday morning, there are two analytics workshops: one about product warranty and one about extended warranty. The theme for both is the proper use of analytic tools to ensure accuracy. On the product warranty side, that means understanding the cost and frequency of claims. On the extended warranty side, it means understanding both the income and the expenses.
Workshop 1, entitled "Service Contract Risk Management: How To Avoid the Traps and Lower the Cost of Risk Transfer," is to be presented by Paul Swenson, the President of the Warranty Solutions Division of Fulcrum Analytics Inc., and Dan Adelsberg, Fulcrum's Director of Warranty Analytics.
Swenson said the Fulcrum workshop is designed to help people understand how the premiums paid by buyers of extended warranties is split between all the players -- the sellers, the administrators, the repair organizations, and the insurance underwriters. It's aimed squarely at manufacturers who are already in the extended warranty business, but who need a better understanding of the role of insurance and risk transfer.
"Once they understand what the options are, and what makes up risk transfer pricing," Swenson said, they can properly evaluate their own company's arrangements, and to negotiate a fair and balanced contract that serves all the parties well. "Traditional actuarial methods do not give an accurate forecast for many of the sectors in which service contracts are an important part."
Adelsberg said the workshop will be perfect for anybody who outsources their risk to an insurance company. "We have some interesting stories to tell about the outsourcing of risk and how insurance companies charge the retailers and OEMs," he said, "and the different traps and hidden fees. I think we have a lot of good practical advice for anyone in that position."
"We see all different titles that get interested in risk management," Swenson added. "We often present to CFOs, risk managers, financial analysts, service contract program managers and analysts, and to claim administration managers. And we've presented to the presidents of corporations. This goes all the way up the food chain inside of these corporations, because of the dollar impact it has."
Formerly a Customer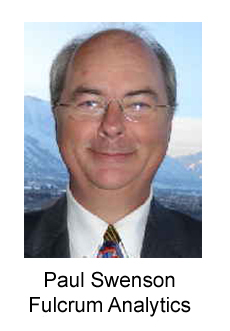 Swenson noted that long before he joined Fulcrum, he utilized its services from both sides of the business. First, while managing a major retailer's extended warranty program, he brought in Fulcrum to provide some analytics expertise. Then later, while working at a large insurance company that underwrites extended warranties, he brought in Fulcrum again to look at the data.
Now, he's managing a business unit at Fulcrum that provides these "risk oversight" services to both OEMs and retailers. And this workshop is a three-hour encapsulation of what Fulcrum already offers to its clients.
"It's sometimes hard to grasp when you're just looking at a bunch of numbers on a screen," Swenson said. So for this workshop, he said the Fulcrum team has leaned heavily on some new visuals to help paint the picture.
The problem, Swenson said, is that many service contract programs still rely on the risk management structures that were used decades ago, when the programs were still fairly new, the technologies they were underwriting were fairly young, and the risks were still fairly unknown. Insurance underwriters had to protect themselves from losses that could run into the tens or even hundreds of millions of dollars if they under-priced the risk.
"But the risk has become much more known across most of the sectors in which service contracts are really popular," he said. However, the risk structures, and the pricing of risk transfers, have not evolved as quickly.
"We're operating with known risk, but under legacy risk structures and legacy risk transfer costs, that really don't meet the needs of the market today," Swenson said. "So we've been engaged in a number of different cases, across several sectors, to help peel back the layers and understand what the actual risk is.
"We go in and perform very detailed and very deeply segmented loss cost analytics with some non-traditional quantitative methods that have proven to be very accurate," he said. "Then our OEM partner knows what their actual loss costs are, forward-trended. And now they understand how much they're really paying to transfer their risk, because now they can compare their real forward-trended cost per unit to their rates."
Swenson said sometimes, the difference is enormous. For instance, the loss cost of the program could be only 20 cents on the dollar, but the underwriter is charging upwards of 40% for the risk transfer. One could say that's a lot of profit given up by the OEM. But one could also say that results in some overcharged and underserved customers.
Profit Motive
Nobody is suggesting that extended warranties should be money-losing offerings. That's what product warranties are for. But OEMs in particular can serve their brands well if they offer continually good post-warranty service at a fair price. And while the insurance carriers need an adequate return on equity to keep their A.M. Best ratings high, they shouldn't turn the business into a financial bonanza because they're the only ones that understand where all the money goes.
Sometimes, Swenson said, the errors accumulate over time, because the products were new and the risks weren't accurately forecast at the outset, but nobody noticed as the years went by. Meanwhile, yesterday's new and untested technologies improved and matured, so repair costs could be more accurately predicted.
Other times, the OEM's program suffers from neglect because it isn't all that significant to a large insurance company, and so it doesn't get the attention the OEM might think it deserves. From the carrier's perspective, it's a question of size, and the cost of analyzing it properly over time.
"A program that generates $5, $10 or even $20 million in annual premium may not be as meaningful to them," he said, so they don't spend a great deal of time analyzing its cost structure. "A $5-to-$20 million annual premium program is important to an OEM or retailer. But it may not be as meaningful to a billion-dollar carrier."
And then there are the cases where the underwriter basically takes advantage of the OEM's inexperience. And they don't know what they don't know.
For instance, Adelsberg noted that sometimes he sees quarterly reports that calculate the loss ratio improperly, because the various fees are included on top of claims. So that makes the claims rate look higher than it actually is.
"What we're going to propose is some practical advice," he said. "We're not going to say just take a loss ratio report from your insurance carrier. [We're going to say] here's a statement. Here's what it should look like. Here's what you should ask for."
"When someone comes away from this tutorial," Swenson added, "they'll come away with the basics. If they understood very little about risk, they'll have a much deeper understanding of risk, of loss cost analytics, of the cost of risk transfer, of various risk transfer structures and the cost-benefits of each, and then why loss cost analytics, claim emergence, and using the right quantitative methods for revenue recognition are absolutely key to managing your programs, keeping it competitive, making sure you don't have surprises in the future, and price-optimizing your business so you're giving the consumer a great value, and that everyone is protected along the way."
Warranty Claims Analysis
At the same time, in another room, three warranty analytics experts from SAS Institute Inc. will conduct a "Warranty Chain Management Analytic Workshop." The presenters are David Froning, the Product Manager of Warranty Solutions, Bill Roberts, the Director of the Global Supply Chain Practice, and Joshua Becker, a Quality Solutions Architect.
With product warranties, there are typically no premiums paid by customers, and no revenue to be divided between manufacturers and insurance companies. But there is still plenty of risk, in the sense that what are euphemistically called "manufacturing excursions" can drive up expenses and drive down customer loyalty.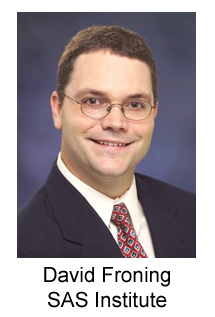 Froning said the target audience for the SAS workshop is a manufacturer who wants to know more about what warranty analytics can provide. "It's really focused on the business issues," he said, as opposed to the variables or equations involved. "So we talk about how analytics can improve business process, but we won't get into a lot of details around formulas."
He said the workshop will concentrate on three main points. First, he said, "warranty analytics can be dangerous." The tools can mislead the user into thinking he knows something, when what he's actually doing is allowing the data to mislead himself. For instance, most warranty data is frequently incomplete when it comes to product usage, sales dates, seasonality and other attributes. So with a new product, an improper interpretation can lead to false alarms, or even worse, a false sense of security.
"The failure rates look like they're going down, because things are immature, and I don't realize that when those products mature, the claim rates are going to go up significantly," he said.
Froning said this is a big reason why some companies have implemented analytics but have yet to see the benefits. "The primary problem is that organizations are too focused on shortening the detection-to-correction time. Although that sounds great, they often overlook some key steps."
For instance, they don't do a good job of prioritizing the issues they find. "Nobody has the luxury of letting their problem-solvers loose with analytic tools to try to stumble across a problem. They really need the automation that will identify those problems for them, and say, 'Here are the top five things you should be working on today.'"
Properly implemented, analytic tools can help a problem-solver accurately forecast the financial impact of the issues they uncover, so that for instance they can spotlight a problem that will have a huge impact six months from now. "That's the one they need to work on," he said. "The key is to make the problem-solvers more efficient and more effective."
Warranty Idiosyncrasies
Second, Froning said not all analytics tools work well with warranty data. "Analytics in general make a lot of assumptions about data," he said. "And warranty violates a lot of these assumptions. So we often see well-meaning problem solvers and software vendors that end up driving bad decisions, because of that lack of understanding about warranty idiosyncrasies."
The workshop is structured to point out a lot of these issues, so that they're applying analytics effectively, and not using them to make bad decisions, he said. "It's understanding the business processes that can be improved through analytics," he said.
And then the third section focuses on the use of analytics beyond warranty claims, bringing that data together with manufacturing process data, telematics, social media, weather information, and other data sources, to make the problem-solving process more precise and accurate.
"Maybe you're an air conditioning manufacturer," he said, "and you're seeing an increase in compressor claims in one region that's had an unseasonably hot spring. But maybe it's only on compressors that went through some rework process back in the plant. So the more you know about those products' life, both in your manufacturing process and then out in the customers' hands, you can better understand which products are likely to fail."
In that way, analytics can be predictive as well as diagnostic. Unlike mere reporting, which tells you where you've been, analytics can also tell you where you're going. Analytics, Froning said, helps a warranty professional make the right decisions and choose the right priorities.
No Math on the Test?
"The goal is to keep the tough analytics in the background," he said, "so the person viewing that report doesn't need to understand all the statistics. They just need to understand that when they see this pattern, they need to react."
With a new product launch, when you look in the rear-view mirror, there's nothing to see. Analytics, Froning said, can help a company look at similar products that share components, or to add in data from internal reliability testing or other sources to help them make precise and accurate predictions about failure patterns.
In no way is this an advanced mathematics tutorial, Froning noted. "The prerequisite is really warranty experience," he said. "There's no analytic or math prerequisite. We won't be getting into any formulas. We'll have a few charts, and will talk about interpreting them. But there's no math on the test."
In the afternoon, there are two more workshops on the agenda. In one room, three warranty experts from consultants from Tata Consultancy Services Ltd. will deliver a roadmap for "One Warranty Across Business Units in an Organization -- An Art of Possibility." In the other room, Vadim Kozyrkov, the President of Aculocity LLC, will deliver a talk on "Lies, Damn Lies, And Warranty Statistics."
Kozyrkov's workshop summary states that the underlying statistics utilized by most manufacturers, with the exception of limited few, are somewhat questionable. His talk that will address the shortcomings of some of these commonly accepted methodologies, and will also point out the applicability areas for more sophisticated distributions such as normal, Weibull and others.
The target audience should include anyone who makes decisions based on warranty analysis and reporting. Even though the workshop's title contains that scary word "statistics," the subject matter won't require any special mathematical or statistical knowledge from the attendees. In fact, he wrote, it will probably be more beneficial to CFOs and warranty and quality managers than to report analysts or IT personnel.
"One Warranty" Concept
The Tata Consultancy Services workshop will be jointly presented by Satish Patil, the Head of Warranty Business Solutions, Mukund Ramaswamy, a Consultant in Warranty Business Solutions, and Ridhi Sarda, another Consultant in Warranty Business Solutions.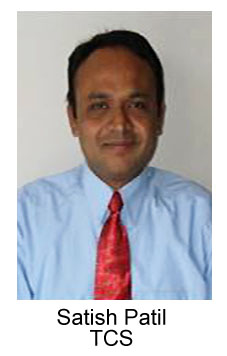 Patil said the subject matter of this workshop is inspired by two real-world examples of drivetrain manufacturers that are currently implementing "one warranty" solutions across their organizations with the assistance of TCS. Though their product lines are very different, the two companies share some of the same challenges when it comes to warranty management.
"First, every business unit has warranty processes within their organization addressing their customer needs," Patil said. "Second, all these business units are interdependent. What I mean is, one business unit might be selling product to another business unit, so there are a lot of warranties warranty transactions occurring between these business units as well.
"When I say one warranty, what I mean is if I need to report to my VP within quality or my VP within service at a corporate level, he never gets a holistic view as to how warranty is operating across the business units, because of many challenges: different processes, different systems, different analytics, and so on and so forth."
The TCS workshop is aimed at manufacturers that currently have multiple business units, each with their own warranty processes, who want to somehow unify those processes. It's not so much the size or the multinational sprawl that matters as it is the division, if you will, between the units. In fact, Patil added, this workshop is applicable to even those manufacturers who are not that diversified but still want to transform their current warranty business operations to the next generation.
Patil said the "One Warranty" concept is a transformational exercise for larger organizations that want to achieve a unified and comprehensive view of their warranties across the organization. "What we're going to do in the workshop is tell them what are those steps an organization needs to take to reach that kind of a goal," he said.
The Art of Possibility
"And when we say an art of possibility, what we want to prove is that this is no mere sales jargon or a pre-sales task. You actually can do it. And we'll show you how to do that. What are the steps an organization needs to take?"
The Tata Group is a huge multinational conglomerate headquartered in Mumbai. Its diverse operations range from Tata Salt and Tetley Tea to the Tata AIG General Insurance Co. Ltd., Tata Cummins, and Tata BP Solar joint ventures. Tata Motors is a major car and truck manufacturer, and since 2008, has owned the Jaguar Land Rover nameplates, which it acquired from Ford.
Tata Consultancy Services, an IT services, consulting and business solutions organization, was founded 45 years ago to provide information technology services internally to other Tata Group subsidiaries. One of its first contracts was with Tata Steel, for instance. But it's also expanded externally to become a global player, managing large automation projects for the Central Bank of India, the Johannesburg Stock Exchange, and the Indian Railway Catering and Tourism Corp., among others.
TCS is a major provider of engineering and industrial services, software development and maintenance, business process outsourcing services, product lifecycle management, and knowledge process outsourcing. It has offices in 44 countries and 263,000 employees as of January 2013. In its most recent annual report, TCS notes it has an impact on 10% of India's IT industry and 3.3% of its exports.
TCS provides implementation services for Oracle and Siebel, including their warranty processing platforms. Patil heads the TCS Warranty Business Solutions unit, which focuses on automotive and industrial manufacturers. On top of the Siebel Warranty Management platform, TCS has added its own Warranty Operations Process Reference Model, which forms the base platform for any warranty transformation initiatives it undertakes for manufacturers.
That model, Patil said, includes its own list of processes, inputs, and outputs. On top of the Siebel platform, Patil said TCS has added its own set of benchmarks, business rules, "pain points" and at least 130 key performance indicators, which it has refined through its engagements with large automotive manufacturers such as those that will be described in this workshop.
Different Views for Different Levels
Patil said the list of KPIs are further refined into hierarchical subsets aimed at specific levels within the organization. "For example, the operational team might look at certain KPIs. The managerial team might look at different KPIs. The vice presidents and CXOs might look at different dashboards," he said. Each report or dashboard view is customized for the specific end user.
So that's the day's lineup for the March 12 workshops. Registration tables for the main conference open at 5 PM, followed by a welcome reception from 7 to 9 PM. And then the opening session kicks off bright and early at 8 AM Wednesday with the keynote presentation of Oracle's Paul Sonderegger that we previewed in last week's newsletter. See you there.