February 28, 2013
Warranty Conference:
Opening in two weeks, the WCM Conference provides both basic and advanced presentations about both manufacturer's warranty and extended warranty issues. So how can one person see it all? This week, we look at the sessions most appealing to manufacturer's warranty professionals.
The best way to attend the Warranty Chain Management Conference is with a buddy, so you each can go to different presentations and compare notes afterwards. The second-best alternative may be to study the program and make some informed choices beforehand.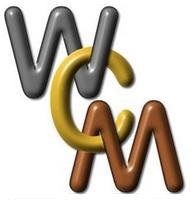 Ever since the WCM Conferences began eight years ago, what has always made them unique was the attention they paid to both product warranty and extended warranty issues. They're not the same, but they're similar enough to belong together in a single conference.
We're going to assume that most warranty professionals are involved primarily with either product warranties or with extended warranties. And the conference program reflects this: Except for a handful of sessions, most are designed to appeal to one or the other, but not both.
This week, we'll look at the choices that are likely to appeal to those engaged primarily in product warranty activities. And then next week, we'll look at the sessions and speeches likely to be of interest to those involved with extended warranties.
The processes are extremely similar, but there also are some big differences: Extended warranties are optional, are sold separately, and therefore involve both sales revenue and profit/loss calculations. Product warranties, on the other hand, involve costs that most manufacturers want reduced. And product warranties also generate data that can be analyzed to provide an early warning of defects, as well as an early look at new product operational patterns.
We're not saying it's an either/or proposition. Manufacturers that offer extended warranties also need to be on top of all the latest analytics, for both the income and the expense sides of the warranty processes. Extended warranty administrators also need to process claims as efficiently as possible. So it's good to have it all in one conference, mixed together in adjoining rooms.
Manufacturer's Warranty Sessions
Warranty professionals who are most interested in learning more about what other manufacturers are doing to reduce expenses or leverage warranty data are fortunate in that they face only one scheduling conflict out of a possible five.
In Session 1, which is scheduled for Wednesday, March 13, from 10:45am to 12:30pm, people interested in manufacturer's warranty issues must choose between three sets of presentations. Fortunately, each of the three panels has a clear theme that should help attendees make the right choice.
In one room, representatives from Kohler Engines, PTC and Hitachi America will talk about root cause analysis and no fault found. In another room, two people from the Canadian manufacturer Bombardier Recreational Products will talk about the warranty process transformation plan begun within the company in 2007. And in yet another room, financial experts from PricewaterhouseCoopers, Tata Consultancy Services and Oracle will talk about accurate accounting for warranty expenses.
Session 1, Track 1, Wed. 10:45am-12:30pm
"Defect Identification: The Challenge of Accuracy,"
By Frank Kozlowski
Technical Analyst, Warranty
Kohler Company

"Reductions in No Fault Found: Progress or Illusion?"
By William Warren
Senior Manager, National Service
Hitachi America Ltd.

"Gaining a Strategic View of Warranties & Contracts,"
By Mike Stroffolino
Global Field Engagement Manager
PTC


Session 1, Track 2, Wed. 10:45am-12:30pm
"Warranty: The Backbone of the Quality Transformation,"
By René Quenneville
Director, Consumer Experience,
Bombardier Recreational Products

and

Chantal Gagnon
Quality Manager,
Bombardier Recreational Products


Session 1, Track 5, Wed. 10:45am-12:30pm
"Estimating Warranty Costs Under Changing Conditions,"
By Christopher Walker
Principal
PricewaterhouseCoopers LLP

and

Scott Cederburg
Director
PricewaterhouseCoopers LLP

"A New Paradigm Approach to Accurately Manage Warranty Reserve in a Manufacturing Organization,"
By Venkat Thogaru
Business Analyst, Warranty Management Solutions
Tata Consultancy Services Ltd.

"Warranty Cost Reduction and Effective Support Contract Cost Management,"
By William Eliason
Global Warranty Finance Controller
Oracle Corp.



For the balance of Wednesday and Thursday, those most interested in manufacturer's warranty issues have only one place to be at any given time. So they won't have to try to be in two places at the same time.

After lunch on Wednesday, in Session 2, their best bet is to watch representatives from Volvo and Cognizant talk about how to manage and lead a warranty process transformation project.
Session 2, Track 1, Wed. 1:30-3:15pm
"The Power of Quiet Leadership,"
By Kev Yacoubian
Director, Warranty Operations
Volvo

"Holistic Warranty Management: From Design to Deploy,"
By Prasanth Thomas
Associate Director, Consulting - Manufacturing & Logistics
Cognizant Technology Solutions Corp.

and

Ramji Mani
Assistant Vice President, Consulting - Manufacturing & Logistics
Cognizant Technology Solutions Corp.



At the end of the day, Warranty Week editor Eric Arnum will moderate a discussion of the news coming out of the Global Warranty and Service Contract Association. The group has renamed itself from the Institute of Warranty Chain Management, reflecting a broadening of its focus to include by product warranty and extended warranty, but retaining the original group's focus on training and certification.

If the promise of that training and certification of warranty professionals is of interest, this would be a good session to attend. Also, it will be preceded by a market research presentation by Fulcrum Analytics that will be of high interest to manufacturers and dealers of motorcycles, ATVs, snowmobiles, and other small vehicles.
Session 3, Track 4, Wed. 3:45-5:30pm
"Consumer Research 2013: Consumer Insights for CA, CE, Digital Imaging, Power Sports, Power Equipment & Automotive,"
By Tara Piazza
Executive Vice President, Consumer Research
Fulcrum Analytics Inc.

"Panel Discussion: Global Warranty and Service Contract Association,"
Moderated by Eric Arnum
Editor
Warranty Week

Panel Members:

Terry Hawkins, President, GWSCA
Jimmy Bynum, Vice President, GWSCA
Paul Wojcicki, Secretary, GWSCA


Thursday Schedule
In the early evening, the exhibitor area will play host to a two-hour reception, sponsored by Fulcrum Analytics, scheduled for 5:30pm to 7:30pm. And then on Thursday morning, Joe Barkai's keynote speech will be followed by Sheila Brennan's panel discussion, as was described in the February 14 newsletter.
The conference then splits into two final rounds of concurrent presentation -- one on Thursday morning from 10:30am to lunchtime, and the other in the afternoon from the end of lunch until 3:00pm. And then it concludes with a plenary session on the future of the warranty management and service contract industries scheduled for 3:30 to 4:30pm, followed by a short closing address by conference director Alison Griffiths.
In Session 4 on Thursday morning, manufacturers are likely to be most interested in Track 3, which features speakers from HP, NACCO, Tavant and Oracle talking about the importance of training and documentation in warranty cost reduction efforts, the steps involved in the design of a dealer portal, and an effort to find the root cause of stubbornly high warranty expense rates.
Session 4, Track 3, Thu. 10:30am-12:15pm
"HP Knowledge Management in Warranty Support,"
By B. Gibson
Section Manager, Enterprise Group, Knowledge Management
Hewlett-Packard Co.

"The 10-Point Learning of Identifying a Value-Driven Solution,"
By Kenneth Deters
Director, Service Operations & Application Engineering
NACCO Materials Handling Group Inc.

and

Roshan Pinto
Director, Service Operations
Tavant Technologies Inc.

"Don't Trust the Warranty Claims,"
By Kjell Hammarstrom
Warranty Cost Program Manager
Oracle Corp.



During Session 5, the track most likely to appeal to manufacturers is the one featuring speakers from Volvo, Ingersoll-Rand and Tavant talking about their efforts to recover larger reimbursements from their suppliers for warranty costs that can be traced to parts they supplied.
Session 5, Track 2, Thu. 1:15-3:00pm
"Using Process Management to Advance Supplier Warranty Recovery,"
By Jonathan Robinson
Manager, Supplier Warranty Recovery
Volvo

"Supplier Warranty Recovery,"
By Ken Monroe
Supplier Development Engineer, Warranty Recovery
Ingersoll-Rand plc

and

Moshe Devarapalli
Senior Program Manager
Tavant Technologies Inc.



In most of the instances above, a representative from the manufacturer itself is explaining what they did and how they did it. But in a few cases, as with Tavant joining both NACCO and Ingersoll-Rand, a software and service company is jointly presenting with its customer.

And by way of the examples they present, this also is what the speakers from Tata Consultancy Services and Cognizant will be doing when they talk about their respective Warranty Operations Process Reference Model (WOPR) and Warranty Information System for Analytics, Reporting and Decision-making (WISARD).
Warranty Services, Software & Tools Sessions
There will be several additional presentations and panel discussions that will talk about transaction processing platforms, analytic tools, outsourcing services, vehicle telematics, and warranty cost accounting and predictive tools.
Some of these additional choices will appeal to manufacturer's warranty professionals, and some will appeal to extended warranty professionals. They may appeal to both. And in that respect, some of the choices below may create some additional scheduling conflicts for some WCM attendees.
Warranty professionals interested in these advanced topics will have two sets of choices to make on Wednesday afternoon, and another to make on Thursday morning. In Session 2, on Wednesday from 1:30pm to 3:15pm, they can listen to experts from Ford, SGS and Tavant talk about dealer issues and customer satisfaction in Track 5. Or, they can attend a double-length super session about root cause analysis and continuous improvement that will run from 1:30pm to 5:30pm.
Session 2, Track 5, Wed. 1:30-3:15pm
"Automation of ESP Prior Approval Claims,"
By Kevin Rigg
ESP Prior Approval Manager
Ford Motor Company

"How to Enhance Automotive Dealer Satisfaction with Warranty Administration,"
By Roland Gagel
International Development Manager, Automotive
SGS Group

"Improve Customer Experience by Integrating Service Contracts, Fleet Management & Warranty,"
By Rohit Lohan
Product Manager, Service Operations
Tavant Technologies Inc.


Session 2, Track 2 & Session 3, Track 2, Wed. 1:30-5:30pm
"Deep-Dive Session: Quality Tools for Warranty Improvement,"


Implementation of Continuous Improvement Process in Your Warranty Chain
Root Cause Analysis and the Warranty Chain
Failure Mode & Effects Analysis and the Warranty Chain
Suppliers and the Warranty Chain
Presenters:

Don Petsche
Warranty Manager
HydraForce Inc.

Stefan Schmidt
Quality Management
University of Applied Sciences VWI

Subra Manivannan
Manager, Global Continuous Improvement
Franklin Electric Co. Inc.



During the second half of the "Deep-Dive Session" listed above, from 3:45 to 5:30pm, there are two more scheduling conflicts to consider. In one room, representatives from HP and Wipro will talk about the use of remote monitoring and vehicle telematics systems in warranty claims processing systems. In another, experts from The Warranty Group, We Predict and Zylog Systems will talk about the use of predictive analytics and data mining.
Session 3, Track 1, Wed. 3:45-5:30pm
"Intelligent Automation & Monitoring for Access to Better Information,"
By Janice Zdankus
Vice President, Enterprise Group
Hewlett-Packard Co.

"Transforming WCM Using Advanced Vehicle Telematics: Creating a Value Net for Customers,"
By Damodar Sahu
Senior Consultant, Warranty Management, Business Platforms Group
Wipro Technologies



Next week, we'll take a deep dive into the extended warranty-related portions of the WCM schedule. This week, we'll simply note that Session 3, Track 5, and Session 4, Track 2, are instances of sessions that address tools and technologies for not only product warranties but also extended warranties.
Session 3, Track 5, Wed. 3:45-5:30pm
"Successfully Implementing Predictive Analytics in Warranty Business,"
By Joel Appelbaum
Global Chief Underwriting & Actuarial Officer
The Warranty Group

"From Horrors to Heroes: How Big Data & Software Tools Are Transforming Warranty Management,"
By Michael Schuler
Vice President, US Sales
Zylog Systems (Canada) Ltd.

"Does Every Failure Become a Claim? Does Every Claim Mean a Failure?"
By Patrick Tudor
Research Associate
We Predict Ltd.

and

James Davies
Managing Director
We Predict Ltd.


Thursday Schedule
On Thursday morning, from 10:30am to 12:15pm, there are two tracks of interest to choose between. Track 1 is all about warranty accounting and actuarial topics. Track 2 has two presentations that delve into the use of social media monitoring as a means for early warning to reduce warranty cost, plus a third presentation about how the right extended warranty sales platform can help to raise customer satisfaction and brand loyalty rates.
Session 4, Track 1, Thu. 10:30am-12:15pm
"Projecting Electronics Losses on New Technology,"
By Michael Zarember
Member & Manager
Kerper and Bowron, LLC

"Data Visualization for Determining Warranty Cost Drivers,"
By Joseph Kirsits
Senior Vice President, Actuary
GPW Actuarial Services Inc.

"Estimating Warranty Costs: From an Audit Perspective,"
By Michael Green
Principal
Deloitte Touche Tohmatsu Ltd.


Session 4, Track 2, Thu. 10:30am-12:15pm
"Implications of the New Enterprise Architecture on Warranty Management,"
By Prasanth Thomas
Associate Director, Consulting, Manufacturing & Logistics
Cognizant Technology Solutions Corp.

and

Ramji Mani
Assistant Vice President, Consulting, Manufacturing & Logistics
Cognizant Technology Solutions Corp.

"Technology for Managing Extended Warranty Sales & Claims,"
By Mark Nagelvoort
President
PCMI Corp.

"Early Warning: Integrating Social Media with Warranty Data to Accelerate Issue Detection,"
By David Froning
Product Manager for Warranty Solutions
SAS


After lunch on Thursday, the "Tools and Processes" track covers software solutions for field service organizations, the basics of the Design for Reliability concept and how it integrates with warranty planning, and how to reduce warranty costs by revealing product defects in the design phase.
Session 5, Track 1, Thu. 1:15-3:00pm
"Field Management Ecosystem Evolution,"
By Brad Hawkins
Vice President, Product Management
ServicePower Technologies plc

"Design for Reliability: A Sustainable Warranty Cost Reduction Strategy,"
By L. Fountain Flakes
Failure Analysis / Reliability Engineer

"A Proactive Approach to Warranty Cost Management,"
By Alan Perkins
Vice President, Sales & Marketing
Qualmark Corp.



Therefore, for warranty professionals who are working for manufacturers, there are plenty of basic "how to" tutorials on warranty process transformation as well as advanced presentations on warranty analytics and other tools that help a company use claims data to learn from its mistakes. Because of several scheduling conflicts, no one person can see it all. So the best course of action may be to attend the conference in pairs, then comparing notes afterwards.
Video Viewing
Another suggestion might be to look into the possibility of joining the WarrantyVideo service, which streams presentations recorded at the Warranty Chain Management Conferences from 2009 until now. Most of the online inventory is pay-per-view, but a few of the videos are free to those who register. This year's recordings won't be available until a while after the conference ends, but they still could be useful when it comes to helping an attendee be in two places at once.
"Viewing the content of WarrantyVideo is not intended to replace conference attendance as we offer only a limited number of presentations provided at the conference each year," the website explains. "Notwithstanding, WarrantyVideo offers the broadest range of online warranty best practices worldwide and is an invaluable resource for those people either unable to attend a conference, or for those who attended a conference but require additional access to conference material."