March 7, 2013
Extended Warranty Conference:
The WCM Conference provides both basic and advanced presentations about both manufacturer's warranty and extended warranty issues. So how can one person see it all? This week, we look at the sessions most appealing to extended warranty professionals.
It used to be so simple: Manufacturers gave away their product warranties and retailers sold their extended warranties to the buyers of those products, but only at the time and point of sale.

Now, manufacturers sell extended warranties and retailers compete with each other as well as with online extended warranty providers that provide extended warranties beyond the point of sale. Some retailers give better product warranties on some of the items they sell than the manufacturers who made them.

Everybody is competing and collaborating at the same time. Insurance companies own their own administrators and also work with competing third party administrators. Some automakers and retailers own their own insurance companies, which underwrite and administer their own service contracts. And if there are any truly independent players left, the venture capital guys are looking to make a deal.
New Technology
Meanwhile, the tablets and smartphones, besides having become a lucrative new market for extended warranties and theft insurance, are quickly becoming powerful research tools for comparison shoppers -- not only for the products they buy but also for the protection plans they consider. And the device manufacturers are going beyond mere product replacement into data recovery and online backup/storage services, believing that some customers think the content is more valuable than its container.
The pundits have nothing nice to say about vehicle service contracts, even as some bankrupt manufacturers take their factory warranties with them to the bottom. Add to that the poor image left behind by the gangsters at US Fidelis and you have the ingredients for an industry that's both coming together and coming apart at the seams.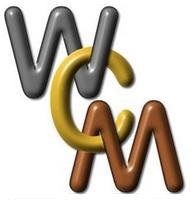 There's never been a time where more questions need answers. And while the Warranty Chain Management Conference doesn't have the word extended in its name, it sure does have a rich vein of content specifically designed for extended warranty professionals to probe.
The problem, as we outlined for product warranty professionals in last week's newsletter, is that no single person can see it all. Over the course of its three days, with up to five simultaneous presentations to choose between, a WCM attendee is going to have to make some difficult choices about what to see and what to miss.
Extended Warranty Conference
In some respects, the scheduling conflicts facing extended warranty professionals at the WCM Conference is even more daunting than those facing manufacturer's warranty professionals. During four out of the five multi-track sessions, there are two or three really good choices for the extended warranty folks to select among.
It's only during the fifth and final multi-track session, on Thursday between 1:15pm and 3:00pm, that there's only one discussion aimed primarily at extended warranty-related topics.
Extended warranty practitioners will have five opportunities to attend panel discussions stocked with a Who's Who of the insurance, administration, legal, retail and manufacturing sectors. They're already collecting questions submitted in writing, but additional questions will no doubt be submitted in person by attendees.
The first two panel discussions take place on Wednesday from 10:45am to 12:30pm. In one room, industry veteran John Estrada will lead a discussion of how different technologies to help sell or the reduce the cost of selling extended warranties. "These will be a pretty wide range," he said, "training, mobile, social, embedded in the device, post-sale, online and in-store."
In the next room, three top attorneys will deliver what's become an annual event at the WCM Conference, a state-by-state review of all the changes in extended warranty regulation and highlights of all relevant case law. Attorney Stephen McDaniel is the Assistant General Counsel and Assistant Executive Director of the Service Contract Industry Council, which is effectively the national trade association for the extended warranty industry. It works closely with both lawmakers and state insurance commissioners on the development of regulatory standards.
So the choice to be made here is: the latest technology trends or the latest legal trends?
Session 1, Track 3, Wed. 10:45am-12:30pm
"Panel Discussion: Using Technology to Enhance Warranty Sales,"
Moderated by John Estrada
President
Dering & Estrada Inc.

Panel Members:

Darius Bullock
Manager, Protection Plans & Strategy
Lowe's Companies Inc.

Michael Bailey
President
Superior Warranty Services Inc.

Kelly Forese
CEO
Registria Inc.

Ashok Kartham
Founder & CEO
Mize, Inc.


Session 1, Track 4, Wed. 10:45am-12:30pm
"2012-2013 Extended Warranty National Regulatory Update and Case Law Review,"
By Stephen McDaniel
Attorney, Blank & Meenan, P.A.
Assistant General Counsel & Assistant Executive Director
Service Contract Industry Council

and

Brian Casey
Partner & Co-Chair of the Transactions & Regulatory Insurance Group
Locke Lord, LLP

and

Christopher Karo
Associate Division Counsel
AIG



After lunch, the scheduling conflicts get even harder to navigate. For Session 2, from 1:30pm to 3:15pm, no less than three tracks deal with some aspect of the extended warranty industry.

First, there's a track featuring Tom Phillips of semiconductor test equipment manufacturer Cascade Microtech, who will talk about the role of extended warranties in a business-to-business capital equipment market such as his own, where product uptime and expedited parts delivery are vital. Then he is to be followed by top executives from administrator/underwriter companies AMT Warranty Corp. (owners of Warrantech) and AIG (owners of Service Net Warranty), who will talk about smartphones and tablets both as a means to perform research and make purchases, and as objects for which insurance and/or service contracts are purchased.
In-House or Outsource?
In the next room will be the second of the five extended warranty panel discussions -- this one focusing in on the question that every extended warranty seller faces: to do it themselves or to bring in experienced extended warranty administrators and underwriters for assistance?
Panel moderator Mark Nagelvoort said there's a lot more to the administration of an extended warranty program than meets the eye, and a lot more ways for a manufacturer or retailer to structure the relationship with that administrator besides merely selling their service contracts and collecting a sales commission. "My goal is to share with the audience there are many levels of outsourcing," he said.
Darius Bullock, from building materials and home improvement retailer Lowe's, will then discuss why the chain decided to bring its extended warranty program in-house. Ridley will then explain how GSFSGroup evolved into a nationwide administrator, offering its services to auto dealers. And McMillan will discuss the various insurance arrangements that are available when deciding on in-house or outsourcing, such as profit sharing and trusts.
Dealer Management Systems
Then the third simultaneous choice of the early afternoon will focus in on issues related to extended warranties for both individual passenger cars and for fleets of commercial vehicles.
Kevin Rigg of Ford will lead it off with a talk about the automation of claims submissions by Ford, Lincoln and Mercury dealers, using the Web ESP Prior Approval (WEPA) dealer portal system. He will be followed by Roland Gagel of the SGS Group, who will discuss the results of a survey involving 1,500 auto dealers in Europe, who were asked to rate their OEMs on their warranty policies and procedures. Then Rohit Lohan of Tavant will talk about how some commercial vehicle manufacturers are adding maintenance service contracts and fleet management operations to their usual break/fix offerings.
Lohan said many OEMs have started offering fleet management services. Yet very few have yet integrated all their aftermarket service offerings. So his presentation will detail why he thinks they should do so, and how they can do so using existing resources.
Session 2, Track 3, Wed. 1:30-3:15pm
"Grow B2B Revenue with Service Contracts for Industrial Products,"
By Tom Phillips
Director of Global Services
Cascade Microtech, Inc.

"The Impact of New Technologies on the Sale and Service of Extended Service Contracts,"
By Aleem Lakhani
Executive Vice President
AMT Warranty Corp.

"Trends & Techniques in the Extended Warranty Market,"
By James Mostofi
President
AIG

and

Chris Smith
Senior Vice President, Business Development
AIG


Session 2, Track 4, Wed. 1:30-3:15pm
"Panel Discussion: Extended Warranties: In-House vs. Outsourcing,"
Moderated by Mark Nagelvoort
President
PCMI Corp.

Panel Members:

Darius Bullock
Manager, Protection Plans & Strategy
Lowe's Companies Inc.

Frank McMillan
Director, Warranty Business Development
Starr Indemnity & Liability Co.

Russell Ridley
Director of Information Technology
GSFS Group


Session 2, Track 5, Wed. 1:30-3:15pm
"Automation of ESP Prior Approval Claims,"
By Kevin Rigg
ESP Prior Approval Manager
Ford Motor Company

"How to Enhance Automotive Dealer Satisfaction with Warranty Administration,"
By Roland Gagel
International Development Manager, Automotive
SGS Group

"Improve Customer Experience by Integrating Service Contracts, Fleet Management & Warranty,"
By Rohit Lohan
Product Manager, Service Operations
Tavant Technologies Inc.



Closing out the Wednesday programming, from 3:45 to 5:30pm, are no less than three more simultaneous tracks that are highly relevant to extended warranty professionals. And it won't be easy to jump from room to room, because although in two of the tracks there is only one extended warranty-related presentation among several, both of those presenters are scheduled to go on first.

In fact, two of the panels feature speakers from the same company. In one room, Tara Piazza of Fulcrum Analytics will present the results of a survey that interviewed 678 consumers who recently purchased digital cameras, external hard drives, major appliances, motorcycles, ATVs, watercraft, chain saws, snow blowers, or lawn mowers. In it, she uncovers a trend assigning increased importance to the availability of service contracts at the point of sale, and a strong preference for plans administered and/or sold by the manufacturers themselves.

And then in another room, the tag team of Scott Morrison and Paul Swenson of Fulcrum Analytics will talk about how to combine the sale of accessories and consumables with extended warranty offerings to those who didn't initially buy a service contract at the time and point of purchase. In addition, they will specifically discuss how direct marketers and their partners must comply with data privacy standards such as the Payment Card Industry Data Security Standard (PCI DSS) and the Statement on Standards for Attestation Engagements No. 16 (SSAE 16).
Extended Warranty Analytics
Swenson and Morrison are to be preceded by speakers from retailer Best Buy and data mining specialists Splash Analytics, who plan to explain why they believe that predictive modeling is the most important part of a successful warranty business. "You can have the greatest copy and creative, and the most aggressively priced plans, but without understanding the pillars of direct response extended warranty marketing, you risk wasting thousands of dollars and leaving profits on the table," the abstract of their presentation states. "Optimizing these pillars, 1) Segmentation; 2) Term/Pricing; 3) Promotional Mix, is essential to a profitable extended warranty marketing business."
And then over in Track 5, Joel Appelbaum of The Warranty Group will provide his own perspective on the value of predictive analytics in the warranty business, using a case study and real data to back up his claims. "Following up on my successful presentation last year at the conference, the presentation will explain to people new to warranty pricing the value drivers such as loss ratio improvement and expense reduction that lead to profitable growth," he wrote. "My talk will cover successful implementations of data management tools that help create an analytics strategic roadmap to improve the business processes with key performance indicators that measure results. This implementation overview will help participants develop goals for creating a sustainable competitive advantage in predictive analytics for the warranty business."
Session 3, Track 3, Wed. 3:45-4:35pm
"Not All Leads Are Created Equal: Maximizing Your Profit by Optimizing Your Marketing,"
By Kristi Wraspir
Services Direct Marketing
Best Buy Co. Inc.

and

Ryan Mitcham
Vice President, Database Analytics
Splash Analytics LLC


Session 3, Track 3, Wed. 4:35-5:30pm
"Extended Service Plan / Accessory / Consumable Post-Sale Marketing,"
By Paul Swenson
President
Fulcrum Analytics Inc.

and

Scott Morrison
Executive Vice President
Fulcrum Analytics Inc.


Session 3, Track 4, Wed. 3:45-4:30pm
"Consumer Research 2013: Consumer Insights for CA, CE, Digital Imaging, Power Sports, Power Equipment & Automotive,"
By Tara Piazza
Executive Vice President, Consumer Research
Fulcrum Analytics Inc.


Session 3, Track 5, Wed. 3:45-4:20pm
"Successfully Implementing Predictive Analytics in Warranty Business,"
By Joel Appelbaum
Global Chief Underwriting & Actuarial Officer
The Warranty Group


Thursday Schedule
On Thursday, the morning schedule begins with a keynote presentation by IDC Manufacturing Insight's Joe Barkai, to be followed by a plenary panel discussion led by his colleague Sheila Brennan (see the February 14 newsletter for details). Then the conference splits again for two more sessions, though there's only four tracks in the session before lunch on Thursday and only three in the session that follows it.
And then, there's a bit of a scheduling conflict. During Session 4, on Thursday from 11:05 to 11:40am, Mark Nagelvoort of PCMI Corp. returns for a solo presentation about the software platforms available to sellers and administrators of extended warranties. He's scheduled for the middle slot in that track, between two gentlemen from Cognizant Technology Solutions Corp. and one from SAS Institute Inc. who will be talking about the integration of warranty analytics, social media, and mobile technology.
In Track 1, meanwhile, actuary Michael Zarember from Kerper and Bowron is going to explain how product losses are projected in the service contract industry when the technology changes, as when old-style TVs gave way to flat screens and rear projection units. And he'd going to delve into some of the causes of past errors in projecting extended service contract losses -- when the estimates turned out to be wrong. GPW Actuarial Services' Joseph Kirsits follows him with a case study on the visualization of data that shows how a user can identify cost drivers for both product warranties and service contracts.
Around the World Warranty Tour
In the next room, from 10:30am to 12:15pm, Tom Marsh from AIG will lead a panel discussion about the international management of extended warranty programs. He said the panel will begin with a travelogue around the world, detailing the legal and regulatory structure of the major markets one by one.
Todd Nickell from Best Buy and Tim Rivera from Walmart will then provide some examples of the complexities and challenges that come with global leverage and multinational implementations. Alejandro Marmorek, from Aon Risk Solutions, will talk about his extensive experience in Latin American markets. Dan Tafel, also now with AIG (after the insurance company acquired the administrator Service Net Warranty), also will talk about his international work.
Session 4, Track 1, Thu. 10:30am-11:40am
"Projecting Electronics Losses on New Technology,"
By Michael Zarember
Member & Manager
Kerper and Bowron, LLC

"Data Visualization for Determining Warranty Cost Drivers,"
By Joseph Kirsits
Senior Vice President, Actuary
GPW Actuarial Services Inc.


Session 4, Track 2, Thu. 11:05-11:40am
"Technology for Managing Extended Warranty Sales & Claims,"
By Mark Nagelvoort
President
PCMI Corp.


Session 4, Track 4, Thu. 10:30am-12:15pm
"Panel Discussion: The Complexities of Global Extended Warranty Programs,"
Moderated by Tom Marsh
President, Global Warranty
AIG

Panel Members:

Todd Nickell
Senior Director, Geek Squad Protection
Best Buy Co. Inc.

Dan Tafel
Vice President, Global Development
AIG

Alejandro Marmorek
Managing Director
Aon Risk Solutions

Tim Rivera
Senior Director, International Financial Services
Wal-Mart Stores, Inc.



And then the final multi-track session of the conference takes place on Thursday from 1:15 to 3:00pm. Luckily for extended warranty professionals, there are only three tracks to choose between at that time, and only one is directly related to service contracts. It's the fifth panel discussion on the subject, and it's to be focused on the subject or risk management.
Risk Transfer Panel Discussion
The moderator is Paul Swenson of Fulcrum Analytics, who is also presenting a three-hour workshop on the subject of risk transfer on Tuesday morning (see the February 21 newsletter for details). And he reports he is already fielding questions in advance of the events, such as how to decide what is right for 'my' program; the costs of risk transfer; how loss ratios are calculated; why use a carrier; different risk structures and pricing; and how underwriting profits are determined.
His panel will include representatives from an insurance company that's also a leading service contract underwriter, a luxury car maker, a top recreational boat maker, and a computer hard drive company that's adding all sorts of remote data recovery, rescue and replacement plans to its suite of aftermarket services.
Session 5, Track 3, Thu. 1:15-3:00pm
"Panel Discussion: Service Contract Risk Management," Moderated by Paul Swenson
President
Fulcrum Analytics Inc.

Panel Members:

Bruce Saulnier
President
AmTrust Financial Services Inc.

Stephanie Lutz
Customer Satisfaction & Warranty Manager
Jaguar Land Rover Ltd.

Paul Steel
General Manager, Recovery Services
Seagate Technology LLC

Nancy Young
Director of Operations
Tracker Marine Group



And then finally, on Thursday from 3:30 to 4:30pm, the conference concludes with a single plenary session: a future-looking panel discussion to be moderated by David Froning of SAS, who will be joined by Stephen McDaniel of the SCIC; Joel Appelbaum of The Warranty Group; James Mostofi of AIG; Kev Yacoubian of Volvo; Janice Zdankus of Hewlett-Packard; and Bill Warren of Hitachi America. Questions are already accumulating for that hour-long wrap-up.
Video Viewing Options
So it's pretty clear that no one person can see all the presentations scheduled for the ninth annual WCM Conference. Manufacturer's warranty professionals would need to be in two places at once, and on several occasions, extended warranty professionals would need to be in three places at the same time. That would more easily be possible if each company sends multiple people to the event.
Failing that, another suggestion might be to look into the possibility of joining the WarrantyVideo service, which streams presentations recorded at the past five WCM Conferences, from 2009 until now. Most of the online inventory is pay-per-view, but a few of the videos are free to those who register. This year's recordings won't be available until a while after the conference ends on March 14, but they still could be useful when it comes to helping an attendee be in two or even three places at once.
"Viewing the content of WarrantyVideo is not intended to replace conference attendance as we offer only a limited number of presentations provided at the conference each year," the website explains. "Notwithstanding, WarrantyVideo offers the broadest range of online warranty best practices worldwide and is an invaluable resource for those people either unable to attend a conference, or for those who attended a conference but require additional access to conference material."