September 12, 2013
Warranty Innovations Conference:
Next week, the fourth annual edition of the Extended Warranty & Service Contract Innovations conference moves out of Chicago, site of the first three events, and into Nashville. Here are some of the expected highlights.
At the Fourth Annual Extended Warranty & Service Contract Innovations conference on September 17 & 18 in Nashville, something on the order of two dozen speakers are going to focus on innovations in technology, and innovations in marketing.
Traditionally, an extended warranty or service contract isn't something the consumer has given much thought beforehand. But then while they're buying a product, a clever salesman convinces them they need to protect their product and buy a service contract that gives them peace of mind.
However, many purchases are now made online, with the big box retail sites becoming a new kind of showroom. Customers come in to look and feel, but not to buy. Instead, they use an app on their smartphones to make the actual purchase, after researching the lowest prices with another app.
As the customer changes their buying patterns, the sellers of service contracts also have to change. Speakers at the conference next week will make some suggestions how, and also will offer some examples of companies that are making the change. Basically, it involves a change of approach where there is less emphasis on the revenue and profit from service contracts and more emphasis on the way they can improve and strengthen the connection to the customer.
Competitive Advantage Through Service Contracts
After an opening address by Warranty Week editor Eric Arnum, Terry Hawkins, the president of the Global Warranty and Service Contract Association will deliver the keynote address: "Maintaining the Competitive Advantage: Critical Topics Impacting the Service Contract Industry."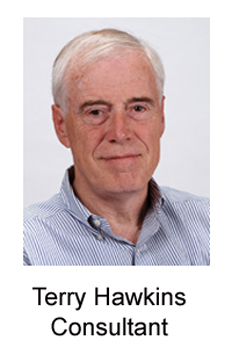 Hawkins said he will first revisit comments and predictions he made during the past two Warranty Innovations conferences, about how technology is impacting the service contract industry.
"Essentially, it's looking at how people have migrated from traditional buying decisions to online, and now to mobile," he said. "So, no matter how you're trying to reach these folks, selling either service plans, accessories, aftermarket parts -- trying to sell them the next product -- you've got to be able to do it from a mobile platform. Because retail and the dealer relationships have radically changed."
The problem is, the successful sale of a service contract usually involves a persuasive salesperson. Consumers are trained to say "no" to the extended warranty, and salespeople are trained to make them change their minds. It's hard to say "no" to a persuasive pitch. But to a click box on a webpage or an option button on a mobile phone? Saying "no" is easy.
Hawkins said some people will still buy, even when the salesman is absent. "Historically, the salesperson has been pivotal," he said. "We always felt that you had some chance of closing the transaction if you just ask, even if you ask poorly."
Raising Customer Loyalty Levels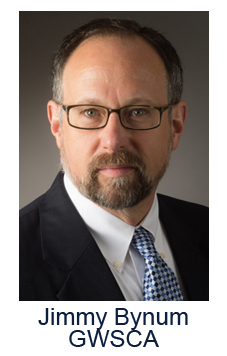 There's a brief coffee break immediately following Hawkins' keynote, and then a panel discussion moderated by Jimmy Bynum, the global marketing manager at Cat Financial Insurance Services, part of Caterpillar Inc. The topic of that first panel discussion is "Promoting Service Excellence to Attract and Retain Customers."
Bynum said he thinks customers are getting smarter about what they're buying. "And I think the ability to deliver value in the form of helping a consumer manage the risk is really important," he said, "but the value of it has to be crystal-clear to the consumer. And I think online makes that easier, because you can have a much more consistent delivery of the value message through an online platform than trying to train a fleet of salespeople to say the same thing."
In other words, a multimedia webpage may be even better than a salesman, Bynum suggests, because an online video clip can demonstrate the value of a service contract in a way that a person could not. "I think it's a better mechanism for selling than trying to do it across the counter," he added.
Social media makes it even easier for consumers to do their research, Bynum said. "You can find topics about extended service contracts on LinkedIn and Facebook," he said.
And because extended service contracts form a bond between the buyer and seller, they can easily impact customer loyalty and customer satisfaction rates. Bynum said he's going to urge the other panel members to provide specific examples of that.
Chris Carenza, the executive director of the Vehicle Protection Association, is on that panel along with Darius Bullock of Lowe's Companies Inc. and Laurence King of the Ford Motor Company.
How to Minimize Complaints
That encompasses a lot of territory, Carenza said. "My particular expertise is in compliance with state and federal law, and in customer satisfaction," he said. And one generally leads to the other, in that satisfied customers don't complain to market regulators.
Carenza, who previously served for five years as an assistant attorney general in Missouri, said he plans to explain to service contract professionals how to remain as complaint-free as possible. Consumer complaints, he said, are at the root of most enforcement actions, so rule number one is to keep the customer happy, or at least not unhappy enough to file a formal complaint.
In fact, the VPA was formed five years ago by vehicle service contract administrators, financiers and underwriters specifically to rein in the bad actors in that industry who brought down the wrath of attorneys general in Missouri and 40 other states. (See Warranty Week, August 14, 2008.)
At the time, the leaders of US Fidelis and other companies were violating telemarketing laws and conducting other illegal activities for which they were ultimately convicted and imprisoned. The VPA, then called the Automotive Warranty Services Association, published a code of conduct and began to measure members' compliance with it.
Carenza said that all of the VPA's members who have gone through the certification process are now free of pending legal actions from the attorneys general. "So the association is moving forward and taking steps to be in compliance with state and federal law," he said.
Warranty Survey Expected
Hawkins said the Global Warranty and Service Contract Association, in conjunction with Fulcrum Analytics Inc., is launching a survey of warranty professionals this fall, specifically to look at some of the key issues facing warranty and service contract professionals.
Bynum, who is also the association's vice president, said the responses to the survey will help determine the future direction of the GWSCA. "We've developed training, which was in response to industry needs. We're in the process of delivering training in San Francisco, and we're also working with a major manufacturer to develop in-house training for them. So we're going back out now and asking again, 'What else do you need that this organization can help provide?'"
Before the main conference opens on Tuesday, Hawkins and Bynum will be leading a GWSCA teleconference on Monday, September 16, during which the actual wording of the questions on the survey will be discussed. Tara Piazza, the senior vice president at Fulcrum who will be project managing the survey for the GWSCA, said she will collect the comments, and draft the questionnaire based upon that input.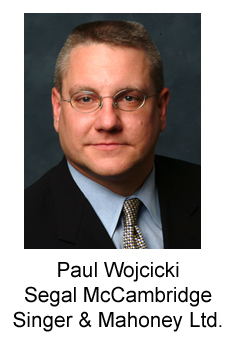 Other members of the GWSCA also have speaking slots. Paul Wojcicki, an attorney and shareholder of the law firm Segal McCambridge Singer & Mahoney Ltd. and the current secretary of the GWSCA, speaks twice on Tuesday: once in the morning and once in the afternoon. First, he's a panelist on Jimmy Bynum's discussion group, entitled "Innovative Marketing & Sales Strategies (Social Media & More!)."
On that panel, scheduled for just before lunch, Wojcicki will be joined by Gary Mitzner, the division vice president of service contracts at Sears Holdings Corp.; by Mark LeClair, the executive vice president of Alliance iCommunications Inc., a Canadian and American contact center; and by Terry Hawkins from the GWSCA.
Plain English Language Sought
And then Wojcicki's afternoon presentation is entitled "Be Smart, Dumb Down Your Documents by Using Plain, Easy-to-Understand English." His co-presenter on this occasion is Jim Martinez, the managing consultant of the RightStoryGroup LLC, a company he founded to help companies with their marketing and positioning.
"It's all about telling a story, which is why it translates so neatly into this whole warranty and service contract space," Martinez said. Companies spend a huge amount of time and money developing an image for themselves and their products, but they forget to extend that into the after-sale service area.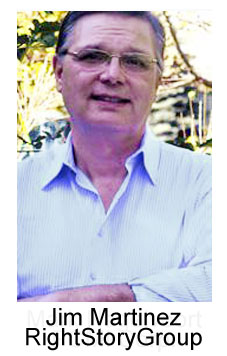 With warranties and service contracts, Martinez said, "a lot of right-minded companies seem to assume that their customers are out to take advantage of them." So they put up defenses against that, and in the process they hurt their own brand image. First they use confusing language in their terms and conditions. Then they make it hard to get a product repaired under warranty.
"American companies in particular have invested an enormous amount of resources to try to get close to their customers," he said. "If you start creating barriers or putting up insulation between you and your customers, you've wasted some of that money."
For instance, with one PC company, he got all sorts of help while configuring the computer he wanted to purchase. That went very well. But when he needed some help after making the purchase, he was tossed around contact centers "half a world away" where the staff didn't seem to know what to do.
"As a result of how I've been treated by some companies' help lines -- basically warranty and service contract lines -- I won't do business with them again," he said. "And I don't think I'm unique in that. I think a lot of people get so frustrated by the experience [that they do the same thing]."
In contrast, companies that have simplified their warranties and service contracts have been able to boost both their sales and their brand image as a result. For instance, the Middleby Corp., a major manufacturer of commercial food handling equipment, switched over to a "no quibble" warranty that offers customers a choice of repairs, replacements or refunds. "As a result, their sales soared, in part because they took the risk out of making the investment," Martinez said.
Hyundai Motor America is another great example of a company that used warranties as an image-boosting device. The company's extra-lengthy powertrain warranties, introduced to the U.S. market in 1998, helped the company build an image of product quality, taking the worry out of a purchase, and giving buyers peace-of-mind. "You can trust us; we stand by our product; and you're making the right decision," he said.
"A good solid warranty or service contract agreement that doesn't try to be furtive, that doesn't try to protect the company at all costs," Martinez said, is going to boost a company's image, which in turn will lead to increased sales. In contrast, a contract loaded with exceptions and asterisks that make it hard to understand, will make consumers go elsewhere over time.
Edits vs. Rewrites
Wojcicki said that during his part of the discussion, he plans to highlight additional benefits of plain English service contracts. And in particular, he suggests that companies make sure that all the sections of the document are in agreement.
"People make tweaks from time to time, as new legislation is passed and new decisions are handed down by the courts," he said. "So the document becomes kind of a hodgepodge -- put together by a number of writers over a number of years -- and you start losing clarity."
Sometimes, one section contradicts another. The language was modified but the document wasn't completely rewritten. "So what we're saying is 1) write your documents in plain English, 2) treat the document as a whole, and 3) we're looking at the benefits of doing this," Wojcicki said.
He said that easy-to-understand service contracts will be easier to sell, because consumers will be more comfortable buying them. In addition, a plain language contract will be easier to administer. "If I know what it means and my customer knows what it means, we're less likely to get embroiled in disputes over what our respective rights and obligations are," he said.
Also, plain language reduces the risk that the courts, regulators or arbitrators are going to misinterpret the terms and conditions should there be a dispute, Wojcicki added. And a well-written warranty is also going to boost the image of the company. "That's one of the questions we lead our presentation with: What does your service contract say about your company? What messages are you sending through the language you use?"
Wednesday Morning: Beyond Loss Ratio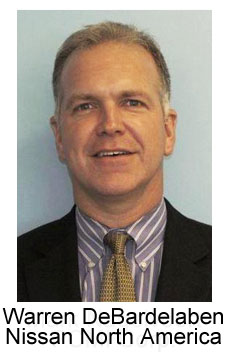 On the second day of the Warranty Innovations conference, the proceedings begin a little later and end a little sooner. Hawkins opens the day with some brief comments at 8:30am, followed by a presentation from Warren DeBardelaben, the director of dealer support at Nissan North America Inc., entitled "Beyond Loss Ratio."
In the insurance industry, the loss ratio is the benchmark financial metric that tells an analyst whether a given group of contracts is making or losing money. Basically, it's a percentage figure calculated by dividing claims paid (or accrued) by premiums collected. With a loss ratio of 60%, you're making a 40% profit. With a loss ratio of 100%, you're basically breaking even.
DeBardelaben said he's not looking to replace the loss ratio with some other metric. But he said he will suggest that a high loss ratio isn't necessarily a bad thing if it's buying customer loyalty and satisfaction.
"Many times, people use the loss ratio to measure a dealer or any kind of retailer's performance," he said. "But I see warranty as more of a marketing tool as opposed to an expense that needs to be curtailed or controlled."
Fraud is always a concern, and in the past many companies simply assumed that everybody was out to get them. So they made it hard for repair organizations to go a little outside the rules, for instance by repairing something under warranty a month after the warranty expired. Such a claim would not be paid, and the repair organization would think twice the next time some goodwill was needed.
Empowering Most Dealers
DeBardelaben said he thinks at least 90% of the repair organizations are simply trying to do right for the customer. "And then there's that 10% you need to watch," he said. So what Nissan has done is to figure out which are the 10% to watch, and which are the 90% to encourage to use warranty as a marketing tool.
"I think it's given us some strong growth," he said. Not only have sales gone up, but so has customer satisfaction measurements. "But we've also seen a marked increase in what we call service retention, which is the number of customers who are coming back to our dealers on a regular basis for normal maintenance and customer-pay work."
Therefore, when the amount of claims paid is measured against the amount of additional sales revenue generated, the cost of warranty could be very small. The cost of vehicle service contracts could be lowered, because the amount of customer loyalty they generate is offsetting some of the cost of repairs. A dealer's repair organization might be encouraged to "do the customer a favor" with some warranty goodwill if it raises customer loyalty and leads to repeat purchases years from now.
"It hit home for us in 2009," DeBardelaben said. Back then, Nissan had a very stringent system in place. "Quite frankly, it was designed to make claims as difficult to get through as possible. It was as nit-picky as they come."
Dealers were afraid to bend the rules to help a customer, because they feared it would get them onto the bad list, and would result in an audit. Now, the company has changed its tack, making increases in customer loyalty, customer satisfaction, and parts sales more important than increases in warranty expense. And the vast majority of dealers have changed their behavior as well.
"We're much better than we were back in 2009," he said, "but we're nowhere near where we want to be."
Michael Paczolt, a consulting actuary with Milliman Inc., will follow DeBardelaben's presentation with an introduction to warranty analytics. "We will discuss analytics from a business standpoint and the keys to making the implementation of analytics successful," he wrote in his course description.
Service Contracts & Social Media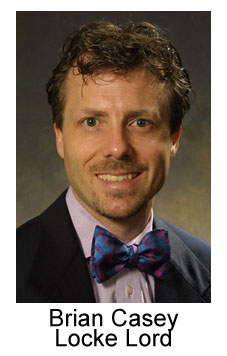 Brian Casey, an attorney and partner in the Atlanta office of Locke Lord LLP and the co-chairman of its Regulatory & Transactional Insurance Practice Group, said his presentation right after Paczolt's on Wednesday morning will look at how social media is impacting service contracts.
"It certainly hits the sales and marketing side," he said. But it also impacts compliance with employment law, in that there are rules about how workers can and can't be disciplined for expressing their views online. And for public companies, there are additional concerns about compliance with securities laws that control how news must be released to the public in a manner that doesn't give anyone an unfair advantage.
His presentation, entitled "Social Media 101 – What Works in the Warranty and Service Contract Market -- and What's Legal?" will detail how new laws in some states have explicitly prohibited employers from obtaining passwords for their applicants' Facebook or LinkedIn accounts. But while that's an example of a new law specific to social media, Casey said what's more common is seeing old laws applied to the new technologies.
"There was one case involving Facebook as a plaintiff, and they sued another company that was a lead generator/aggregator type of company," Casey said. "Basically, the defendant had created these Facebook pages that were luring consumers to become fans and get discounts on products and services. And it was a total scam."
No new laws were needed, though. For instance, Facebook alleged not only a trademark infringement, but also a violation of the existing anti-spam laws, even though the solicitations weren't in the form of what we'd call classic email. "The court found that the 'message' functionality on Facebook was within the CAN-SPAM Act," Casey said. Other courts have found that telemarketing text messages must follow the same rules as calls placed to mobile phones.
"Social media kind of dovetails in with other marketing laws," Casey added. "It's is an extension of e-commerce," he said, not something completely new.