February 13, 2014
Vehicle Service Contract Conference:
This year, it will be possible for an attendee at the WCM Conference to hone in on some high-level discussions about issues affecting the vehicle service contract industry. They used to do that in the fall at a show in Vegas, but that event has gone in a different direction.
At this year's Warranty Chain Management Conference in San Diego, it will be possible for a warranty professional from the vehicle service contract side of the business to sit through almost the entire two full days watching presentations and panel discussions about that side of the business. It's as if there's a service contract conference within the warranty conference.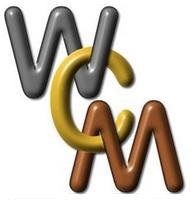 On Wednesday, March 12, from 10:45am until lunchtime, Mark Nagelvoort, the president of PCMI Corp., will moderate a panel discussion entitled, "Trends in Selling Service Contracts at Auto Dealers."
After lunch, Steve Epperson, a dealer training specialist at Assurant Solutions, will deliver a presentation about the potential impact of the federal government's new Consumer Financial Protection Bureau upon the vehicle service contract industry. From 2:05 to 2:40pm, he will be followed by Roland Gagel, the global sector manager of automotive at SGS (the Société Générale de Surveillance), whose presentation is entitled, "Customer Experience in Warranty."
Next up will be Van Cooper, the vice president of MCI Inspections Inc., who will deliver a presentation entitled, "The Partnership Between the Automobile Inspector and the Service Contract Administrator."
Closing out the day, from 3:45 to 5:30pm, Don Larsen, the loss control coordinator at American Guardian Warranty Services Inc., will pick up on that theme of the inspector and will moderate a panel discussion called, "Independent Inspections: What's All the Fuss?"
And then the next morning, on Thursday, March 13, from 8:50 to 10am, Larsen will reconvene the group for a less structured and more free-ranging discussion under the heading of an "Independent Inspection Collaboration Meeting."
From 10:30am to lunchtime, Stephen McDaniel, an attorney with the law firm of Blank & Meenan P.A. and the assistant general counsel and assistant executive director of the Service Contract Industry Council, follows that with another service contract-centric panel discussion. From right after lunch until 3pm on Thursday, Nagelvoort chairs another panel discussion, entitled "Insurance Options for Managing Service Contracts."
Boosting Service Contract Sales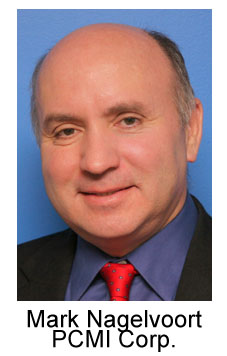 Nagelvoort said his first panel, on Wednesday morning, revolves around the theme of how better platform software can help to boost attach rates for not only vehicle service contracts, but also ancillary products such as theft deterrence and tire & wheel protection.
Mark Thorpe, the president of The Impact Group, will talk about the recent changes he's seen in the menu software that the finance managers in auto dealerships use as tools to help them present their offerings to customers.
Douglas Bell, from the product development arm of Nissan Extended Services North America, will talk about what the vehicle service contract operations of a major manufacturer is doing to help boost attach rates at their franchise dealerships, and why a dealer might prefer to work with a manufacturer-affiliated administrator rather than with a third party.
Greg Kasprzycki, a director at Nagelvoort's company, is going to talk about changes being made to PCMI's PCRS Administration System to enable dealers to generate more thorough reports about the profitability of the VSCs they sell.
Russell Ridley, the director of information technology and CIO of Gulf States Financial Services Inc., will talk about how Gulf States Toyota is moving some of its dealers into reinsurance programs to boost sales.
Selling VSCs in the Service Dept.
Ken Murer, the president and CEO of APC Integrated Services Group Inc., will talk about how he's been able to put together a program allowing sales of VSCs to customers bringing in their vehicles for service. Nagelvoort said dealers have been trying to do this for a long time, but haven't been able to do it very effectively until now.
"It's a complicated sale," Nagelvoort said. The biggest impediment is the typical multi-thousand-dollar price of the VSC itself, which isn't exactly walking-around money. "So, in the service drive, you have to have a premium finance plan ready to go."
When the car was first bought, and when the VSC was first offered, its price could have been wrapped into the car loan, or some other payment plan could have been arranged, as part of a complicated process that takes place in the dealership's Finance & Insurance Department. But when the car is merely coming back for service, neither the customer nor the service professionals are ready to sit down and negotiate yet another new complex financing arrangement. So it has to be simple.
"So what Ken has done, is when you log into the service management software, it actually pre-generates a quote," Nagelvoort said. And that quote is backed up with a whole array of sales tools, if the customer signals some interest in hearing more. If not, then they move on to the matter at hand: the reason the customer is there in the first place. Or the customer can take a printout home and think about it.
"There's no pressure sales tactics," Nagelvoort noted. "It just doesn't work in service."
Independent Inspector Standards?
After lunch, Epperson and Gagel continue with the VSC theme. Then the subject matter narrows a bit further, with Cooper speaking about his independent inspector training program, followed by Larsen's deep dive into the topic. He said the independent inspections panel on Wednesday afternoon is specifically about two recurring problems in the vehicle service contract industry:
The qualifications and professionalism of the independent inspectors that VSC administrators typically send out to the repair shops to take a look at a covered car or truck before extended warranty work is authorized, and
The absence of industry standards and effective communication standards.
Those inspectors are the eyes and ears of the administrator. They're not supposed to help the administrator deny valid claims. But they are supposed to determine whether the claim has been reported accurately and to ensure that it is not the result of fraud, a pre-existing condition, or abuse. They are supposed to gather all the facts and make a report that includes photos and other information.
Sometimes they don't do a thorough job, and that results in customer dissatisfaction. If it escalates to a legal case, their less-than-thorough job can help the administrator lose the case. And sometimes, it also results in that particular inspector being banned from that particular repair facility. And that impacts the brand name and reputation of all the involved parties.
Multiple Points of View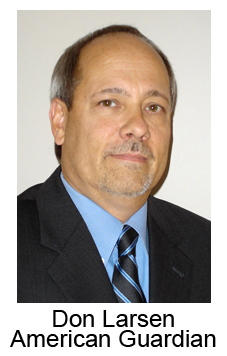 In order to look at the problem from multiple points of view, Larsen said the panel members will include two representatives from the VSC administrator community (one a manufacturer and the other a third party), two representatives from the inspection agencies, and two independent inspectors.
The administrators will include John Wendt, the vice president of claims and underwriting at American Guardian; and Kevin Rigg, the Extended Service Business claim manager at Ford Motor Company. Wendt has more than three decades of experience in the business, going back to the early days of Virginia Surety Co. Inc. and Pat Ryan & Associates. Rigg is of course representing the extended warranty operations of a top passenger car manufacturer.
The inspection agencies will be represented by L'Tonya Carr, the president of Carr Appraisals Inc.; and Mitch Rand, the president of Warranty Inspection Services LLC. They will speak from the point of view of a broker who recruits and dispatches the independent contractors who perform the actual inspections.
And then the individual contractors will be represented by Steve Montreuil of Select Inspection Systems Inc.; and Steve McGill, an independent inspector. Both are highly recommended, Larsen said, so they can properly represent the interests of their peers.
"Just to be perfectly clear, the challenges we face today cannot be blamed solely on underqualified inspectors," Larsen added. "The administrators, inspection agencies, dealerships and other repair facilities all share culpability. This initiative is not intended to condemn independent inspectors -- there are many very qualified and professional individuals in the business. Most of these concerns are related to the sub-standard inspectors in the field."
Plenty more industry representatives plan to be in the audience, Larsen said. But it's much more than just a one-off panel discussion at the WCM, he added. Instead, it's part of a conscious effort by the VSC administrators and underwriters to find a new home where they can gather once a year to talk about operational issues in the industry.
"There needs to be a place for the administrative people, the claims managers, the underwriting people, the loss control people -- the non-sales people -- to meet," he said. They used to have a home, but in recent years it's been absorbed and assimilated into a much bigger suite of events oriented around dealer aftermarket sales.
Homesick for the VSCAC
The Vehicle Service Contract Administrators Conference, or VSCAC, was started in 2005 by Eric Maerker, the owner of Warranty Risk Services, not long after he gave a presentation about vehicle service contracts at the inaugural Warranty Chain Management Conference in San Francisco. Larsen and a dozen other VSC industry people were in the audience at that inaugural WCM event, but they came away thinking that the conference was more about brown and white goods than autos, and more about manufacturer's warranty than service contracts.
So the VSCAC was born to serve a need they thought was being unmet by the WCM. It too became an annual event, attracting roughly a hundred top executives, claims managers, actuaries, and others from the operational side of the vehicle service contract industry, to a one-day event usually held in September in Las Vegas. So even if they did continue to go to WCM, it would always be six months before or after the VSCAC.
Initially, the VSCAC was scheduled as a pre-conference supplement to the F&I Conference & Expo, an event presented by Bobit Business Media, publishers of F&I Magazine. With the focus of other trade shows such as CES on their respective industries and products, the VSCAC quickly became the premier talking shop for the administrative side of the vehicle service contract industry.
But then in 2007 Maerker said he sold his interest in the VSCAC to Bobit, whose focus is more on the dealer sales side of the VSC industry, and specifically on the finance and insurance offices located within most franchise dealerships, which do most of the VSC sales. Eventually, the VSCAC's focus on the administrators and their operations receded.
By 2013, the conference had become part of the P&A Leadership Summit, which was a half-day event held on the afternoon of September 16 as a prelude to the annual Industry Summit, which included the F&I Conference, the Subprime Conference, the CRM Convention, and the Used Vehicle Retailing Convention, all wrapped into one big Las Vegas spectacle.
Bobit's own web pages call these shows "the must-attend event for dealers, sales and F&I managers, trainers, agents and industry executives," and as being appropriate for "dealer principals, general managers, special finance managers, finance managers, sales managers, and used car managers." Click on the entry at the very bottom-right for the VSCAC, and you get the error message, "The resource cannot be found." And so, it seems to us, the VSC administrators and loss control people who used to go to VSCAC have lost their talking shop -- the place they went to once or twice a year to talk about what's going on in the business.
Impacting the Administrator's Brand Image
Larsen said one of the subjects that has kept coming up over the past decade was the view that some of the independent inspectors who check on large claims on behalf of the administrators were a bit, shall we say, underqualified? "We keep on getting into trouble with this," he said. "While they're not employees of our companies, they certainly are an extension of our companies in the dealerships' eyes."
Some of the independent inspectors didn't seem to know much about fixing cars, which would tend to be a prerequisite for a job that evaluates the need for repairs. Several dealers Larsen talked with had given some of the least qualified inspectors nicknames such as "Mike the Clown" and "Joe Dirt" to reflect their level of knowledge or level of personal hygiene.
"Is that how we want our representation viewed?" Larsen asked.
But it's more than just an image problem. Poor inspections can lead to customer complaints, inquiries from the local Better Business Bureau, reporting by local media, investigations by the state Department of Insurance, and perhaps even lawsuits and/or fines. And those will have an impact on the administrator's reputation, and eventually its sales.
In part, the administrators themselves have caused the problem. In recent years, they've asked for more inspections, and the pressure has increased to get them done quickly. And the supply just couldn't keep up. So of course some underqualified people have crept into the system, such as the gym teacher who had never worked in a repair shop but who had some spare time after school to moonlight as an inspector.
"We don't have sufficient controls in place," Larsen noted. "If the inspection agency decides to hire him, then they hire him, and we don't know what their vetting process is."
There is an effort to get some sort of industry-wide certification and training process put into place, but it hasn't happened yet, Larsen said. So he's launched an industry call to action, for all VSC administrators, inspection agencies and independent inspectors to come together at WCM to discuss the issue and create at least some communication standards.
"This won't address the matter of deficient technical knowledge, but it will get us closer to understanding each other's challenges and allow us to work together in a cooperative manner to improve our part of the industry," Larsen wrote in his call to action. "Understanding a little bit more about how and why we all do what we do will strengthen the industry as a whole."
As a step towards that goal, Larsen plans to moderate a panel discussion that's entitled, "Independent Inspections: What's All the Fuss?" It takes its name from a magazine article he authored late last year for P&A Magazine, which lays out many of the issues to be discussed at WCM.
Inspector Training Program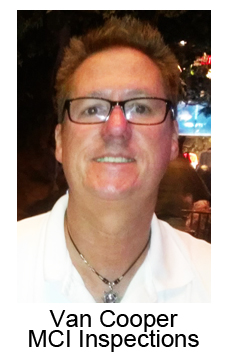 One inspection agency has already created its own training and certification process, and an outline of that is scheduled to precede Larsen's panel discussion at WCM.
On Wednesday from 2:40 to 3:15pm, Van Cooper, the vice president of MCI Inspections Inc., will deliver a presentation entitled, "The Partnership Between the Automobile Inspector and the Service Contract Administrator," in which he will outline his firm's Master Certified Inspector Training Program.
Cooper said he developed the program not just for MCI to use, but as a template for the entire industry to consider. "I believe it is a great basis for an industry-wide training and certification program," he said. "I did not write it specific for MCI; I wrote it for a betterment of the industry. It has made a huge difference for the inspectors as well as the quality of the reports the inspectors are providing now. With over 300 participants either in the process of doing or having completed the program it has definitely made a mark for our industry already."
To encourage others to get certified, MCI has launched a training website that outlines some of the requirements to become a professional automotive mechanical inspector. They include:
Must be an ASE-certified Technician, preferably a Master Technician,
Must have attention to detail,
Must be self-motivated,
Must be honest, truthful and have a high level of integrity,
Must have pride in the work they perform,
Ability to take photographs,
Ability to read and write,
Has reliable transportation,
Wants to have the benefits of being self employed, and
Must have pride in providing a valuable service.
The website notes that both Cooper and his boss Mark Coulter are ASE-certified Master Technicians, and that all its technicians hold Certifications from the ASE, which is an abbreviation for the short for the National Institute for Automotive Service Excellence.
And in fact, the signup page for the MCI training course asks the applicant to submit the expiration dates of all their ASE certifications, and to list at least five years of relevant work history. So no moonlighting gym teachers are getting through the program without first demonstrating some practical work experience at a repair facility.
But is this really what's needed to weed out the rodeo clowns? And what about the inspectors who are currently in the field causing all the problems? Will they have to go back and get certified too?
A Loss Control Issue
"Maybe it's the answer, or maybe it's not. Maybe we need a hybrid or a variation of it," Larsen said. "But we seem to have everybody standing around and looking at each other, with the questions in the middle, and nobody really diving in to pick it up and run with it. I've been passionate about this part of our industry because I know we spend hundreds of thousands of dollars annually on inspections, and I am pretty sure we are not alone at this level. When we are talking about this kind of money being added to claim costs we have to include this as part of the loss control issue. We need to make sure it's right."
Larsen said the track is designed so that the discussion about independent inspectors begins with Cooper's presentation, and then is carried all the way through until 5:30 with the follow-on panel he's moderating, and then hopefully it will continue it through the evening cocktail reception and informal meetings likely to occur throughout the night.
Then they plan to reconvene on Thursday morning from 8:50 to 10am for an event described in the program as simply an "Independent Inspection Collaboration Meeting." Larsen says this will be an open forum for service contract administrators, inspection agencies, and the individual inspectors to sit down and talk about what happens next. Perhaps some industry standards could even come out of it?
"I'm not saying that everyone needs to do everything the same way, because that's just not the way of the world," he said. "Nor do I believe in that. I believe everyone should be unique to some degree. But there are some communication standards that ought to be developed. There are some repercussion standards that should be developed, if somebody's not doing their job right. First, identify it. Second, put some coaching into place. And third, if we still get complaints or problems, then we need to do something about that person."
Another Conflicting Conference
Larsen said there would be even more VSC industry representation at WCM had it not been for conflicting schedules. Ironically, this year there's another F&I-related show bumping up against WCM: the Agent Summit in Las Vegas on March 10-12. So unless some engineers invent a reliable way for one person to be in two places at the same time, people are going to have to make some choices.
Some VSC companies are splitting their teams to attend both shows. Others plan to spend Monday and Tuesday in Vegas and then Wednesday and Thursday in San Diego. But the Agent Summit's focus is more on sales, marketing and training, while WCM is more about operational and regulatory issues. So maybe it's not that hard to choose after all?
Nagelvoort noted that he's one of the companies that's splitting its team to attend both WCM and the Agent Summit. He and Greg Kasprzycki are attending PCMI, while a couple of others on the PCMI staff are headed to Vegas. He said he decided to cover both shows because of the different types of people they attract. WCM is where the presidents, CEOs, and other "C-level" executives go. The Agent Summit is where the VP of sales goes.
Nagelvoort said he is happy to see the growing focus on automotive and on service contracts at WCM. "You had more people from auto last year," he said. "But we need the audience, and we need some help to get the momentum going. Hopefully, two days of VSC-oriented programming will help that happen.
Nagelvoort's second WCM panel discussion, entitled "Insurance Options for Managing Service Contracts," is scheduled for 1:15 to 3pm on Thursday. He said this one is aimed at the manufacturers, dealers and retailers who think their only two choices are to work with an outside administrator and their underwriter, or to do it all in-house. This panel discussion will discuss the numerous types of hybrid structures possible between those two extremes.
For instance, there's an optional structure, called a "retro," that allows the seller to get back some of the funds put into the warranty reserve fund if claims aren't as high as predicted. Or a company could arrange for a CLIP -- a Contractual Liability Insurance Policy -- which protects policyholders in case a company goes out of business. There are shared loss programs, fully-insured programs, and stop-loss programs, and there are additional and different structures available for ancillary products such as paint protection.
Follow the Money
"I think people make a very big mistake, when they start asking about these claim reserves, administration fees, and risk management fees, that they just assume somehow that these insurance companies are making all this profit," Nagelvoort said. It's simply not true.
"This panel is for people that are already selling service contracts, and are asking what other options they have." It's not for people who are merely thinking about starting a program. And it's not for people whose companies have already decided to self-insure and self-administer their programs. It's for all those people in the middle stages, Nagelvoort said.
Towards that goal, Michael Stevenson, the president of Critical Period Insurance Agency Inc., is going to explain how his company consults with manufacturers and retailers about how their warranty and service contract programs should be structured.
And then Mark Ogren, the president of the Ogren Insurance Agency Inc., will explain how he helps dealer groups decide how auto dealers can structure their vehicle service contract programs. While Stevenson works with a lot of brown and white goods, Ogren works primarily with autos. But they have similar roles: providing high-level financial advice to the companies actually selling the service contracts.
Finally, Michael Ryan, the vice president of warranty products at Starr Indemnity & Liability Company, is going to explain all the different arrangements an insurance company can structure for a manufacturer or retailer. Some of those options, Nagelvoort noted, do not require a third-party administrator in the middle. In other words, a retailer or manufacturer with a good service network can self-administer and still work with a major insurance company. It's yet another hybrid in between doing it all in-house and having it all outsourced.
"What I really want in this group," Nagelvoort said, "are the people who have been actively selling service contracts, feel they know how to market, and know how to sell, but they're asking themselves if they should have a direct relationship with an insurance company, and if they have the right relationship with the TPA they're using today. And what are the other options available?"