March 6, 2014
New Approaches to Warranty Management:
For many years it was all about cost reduction. Now, there's little left to cut. And both manufacturers and retailers are looking for ways to improve the customer experience by launching new types of protection services and new generations of warranty automation systems.
The tenth annual edition of the Warranty Chain Management Conference, scheduled for next week in San Diego, promises to host discussions and presentations that push the envelope in terms of product warranty and service contract administration.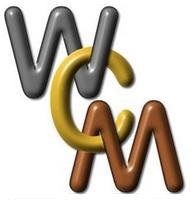 The conference kicks off with a keynote presentation by Philippe Arrata, the vice president of service operations at Best Buy Canada, on the subject of "The Evolution from Extended Service Contracts to Membership Programs." It will outline how Best Buy Canada is evolving its service contract approach from a traditional break-fix offering to a suite of membership programs, where consumers receive the benefit of service from day one.
In his presentation, Arrata has outlined a number of factors that have challenged the sale of traditional service contracts by the major consumer electronics retailers:
Product innovation has been limited. Consumers are comfortable with the technology.
Technology has become more stable as product life cycles have matured.
Price points have declined making customers more comfortable with the prospect of absorbing the replacement cost or risk of a product breakdown.
Extended Service Contract pricing is becoming commoditized.
Therefore, he concludes, retailers and warranty providers need to innovate their offerings and create a more compelling consumer value proposition, if they plan to continue to offer service contracts to their customers.
Service Contract Survey
And then from 9:15 to 10:00am, Tara Piazza, the executive vice president of consumer research at Fulcrum Analytics Inc., will continue that dual focus on product warranty and service contracts, delivering an industry update entitled, "Consumer Research and Insights 2014."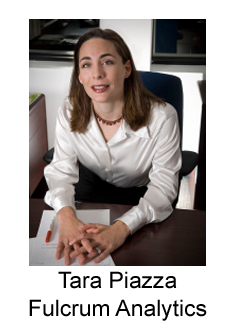 Piazza noted that she has brought similar research to each of the last four WCM conferences. Here are links to what she presented in 2010, in 2011, in 2012, and in 2013. Each of these annual consumer surveys builds upon the results of its predecessors, she said. And the common theme seems to be that the availability of service contracts factors into many consumers' buying decisions, even those who don't ultimately buy a service contract. People supposedly buy them for peace of mind, but could it be that it's also comforting just to know they exist?
"Year over year, we find that extended service contracts are considered by consumers to really be a value-added feature of the product they are considering buying. And across all the product categories that we study, whether or not a service contract is available does enter into the purchase decision," she said. "This is a trend that not only continues to persist but seems to increase over time."
In addition, Piazza said, her surveys continue to find that consumers prefer to buy service contracts backed by the manufacturer, rather than by the retailer. The reason seems to be related to whose parts would be used in a repair: the manufacturer's or another company's. Therefore, even when the retailer offers a service contract for multiple brands, consumers tend to prefer the brand whose manufacturer also provides a service contract.
"Consumers are drawn to products that have the service contract available," she said. "We also found that especially in some of the higher-end product categories, such as automotive and power sports, there's a preference for the service contract to be offered by the OEM." It's also a factor with laptops and digital cameras, she added.
"It is a differentiator, when a consumer is choosing between the different products available to them," Piazza said. "What we find in our research is that consumers consistently believe that service contracts are likely to extend the life of the products they're purchasing. Also, anyone who's had an experience with a service contract or an extended warranty in the past tends to think more positively about the contract based upon their previous experience."
Piazza also notes that while somewhere between 55% and 69% of respondents think that service contracts are important (depending upon the product in question), anywhere from 73% to 90% think that strong manufacturer's warranties are important. Categories with the highest ratings for both types of product protection included digital cameras, lawn mowers, and power sports.
It's somewhat surprising to see consumers ranking the importance of service contracts so highly, given that virtually everything they read about them is basically telling them not to buy service contracts. Given the results of Piazza's research, one can wonder whether their negative message is being ignored.
"I think we're in an economic environment where money is tight, people want to protect their investments, and they stop and weigh the cost of a service contract against the cost of a replacement or a repair, and the service contract is winning out in that debate," Piazza said.
Industry Awards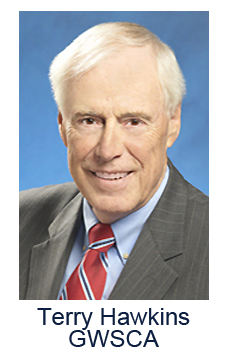 Following Piazza's plenary presentation, Terry Hawkins, the president of the Global Warranty and Service Contract Association, gets a 15-minute slot to announce the winners of the 2014 industry awards. Five awards are to be issued:
Excellence in Warranty
Innovation in Warranty
Excellence in Service Contracts
Innovation in Service Contracts
Pioneer in Service Contracts
"We had an awards committee that came out of the GWSCA advisory board, and Kjell Hammarstrom chaired it," Hawkins said. "They came up with a set of evaluation criteria, and ultimately scored it kind of like the Olympics."
There were seven votes, and for each award the highest and lowest scores were discarded, while the middle five counted. That way, there was no conflict if a committee member's company was a candidate in any given category.
Besides Hammarstrom and Hawkins, the five other committee members were Michael Bailey of Superior Warranty Services Inc.; David Froning of SAS Institute; Aleem Lakhani of AMT Warranty Corp.; Kevin Rigg of Ford Motor Co.; and Susan Sweetman of Gustave A. Larson Company. In addition, Sheila Brennan, the program manager of IDC Manufacturing Insights, was instrumental in designing the forms and the process, Hawkins added.
New Type of Service Contract
Right after lunch on Wednesday, from 1:30 to 3:15pm, Piazza will join Paul Swenson, the president of Fulcrum Analytics, and Paul Steele, the director of recovery services at Seagate Technologies, in a discussion entitled, "Changing the Warranty/Extended Service Plan Paradigm Through Data Recovery."
We interviewed the trio in an October 24, 2013 newsletter, as they launched Seagate Rescue and Replace, a hard drive service contract that became available on Amazon.com and through retailers. But Piazza said that's not what they'll be talking about in San Diego. Instead, it will be more vendor-neutral, about the consumer demand for such a service, and what it took to bring it to market.
"It's really more a story about a need in the market that's emerging, because more and more people are saving their memories digitally rather than hard copy, and more and more people are learning the pain that goes along with losing data that wasn't backed up or printed out," she said. "So the presentation will go through the research that lays out the case for needing this type of service contract, and then on the back end, what process has to go into place to turn the idea into a service contract."
So what we won't be hearing is how successful the launch has been, how several retailers in the U.S. and Canada are now selling Rescue and Replace, or how the service will expand to Europe this spring and to Asia later this year.
Industry Association Survey
Towards the end of the day on Wednesday, from 4:55 to 5:30pm, Hawkins and Piazza will team up to present "Survey Results: Key Issues Identified in the Warranty and Service Contract Industry Survey."
Last year, the GWSCA asked Fulcrum Analytics to design a survey to identify the key issues facing warranty and service contract professionals. That process is now complete, and the results are ready to be announced.
Piazza said the GWSCA wanted to find out the industry's needs by asking detailed questions in the form of a survey. "Unlike some larger industry organizations, like the DMA, for example, this is a newer organization that's still coming together with its thoughts and its approach to helping the members of the industry," she said. "So this survey was meant to find out from the individual constituents what are the things they need help with, what are the things keeping them up at night, and what are the things that the association can do to improve the service contract and warranty industry."
The survey was conducted online last fall, with invitations going out in emails, on LinkedIn, and in Warranty Week newsletters. Hawkins said 113 responses have been collected, of which about 75% were from U.S.-based people and 25% were from people located in other countries.
Piazza said the main goal was to provide guidance to the GWSCA about the top concerns of warranty industry professionals. The GWSCA wants to tailor its training programs to fit these needs, and needs to know how to proceed.
Terry Hawkins, the president of the GWSCA, said the big surprise is how important training seems to be among the respondents. It's a surprise because the GWSCA now offers training courses, but so far the actual demand hasn't been all that heavy. In other words, people are expressing an interest in the training, but they're not signing up. So perhaps there's a pent-up demand for a different kind of training that isn't being met by current offerings?
"I want to revisit how we're doing it, to see if we can reformat it, or do it some other way," Hawkins said. Perhaps it can be reconfigured as a one-day course, or as a self-paced online course? "To get the adoption that we're looking for, I think we're going to have to do something like that."
Currently, the comprehensive package of GWSCA training courses are offered in a three-day on-site format. Some companies have enrolled their warranty professionals, and some are planning to do so. But Hawkins said almost all of them want just a portion of the entire three-day program, and they want it to be highly customized curriculum.
"I think there's a message there, and we're trying to pick up on that," he said.
Building Material Warranties
Also on Wednesday afternoon, from 4:20 to 4:55pm, Lori Suffety, the quality solutions team leader at Owens Corning and Rohit Lohan, a product manager at Tavant Technologies, will make a joint presentation on the topic of "Building Material Warranties."
Owens Corning, as its name implies, is a partnership of Owens-Illinois and Corning Glass Works. It's best-known as the manufacturer of the pink-colored fiberglass insulation used in the walls and ceilings of buildings. But it also manufactures basement finishing systems, roofing materials, noise control solutions, and many other building products.
What all those types of products have in common is a typically lengthy warranty. Some last for 40 or even 50 years. And, as Suffety pointed out, a problem they all share is the lack of serial numbers or other identifying marks that manufacturers use to verify that a product is still under warranty.
"That can be challenging, just from the standpoint that we need to see physical samples of the product, so that we can do a thorough analysis and understand if it's a manufacturing defect, or if it's related to weather events, installation, or some other item," she said.
But first, they have to determine whether or not the sample is their product. Lohan said the lack of VIN numbers or serial numbers on the sample makes it harder to determine who manufactured the product. Suffety agreed: "We have a fair number of rejections based on the fact that the product sample we get back isn't even Owens Corning."
Also, Owens Corning doesn't really know where its products are installed, she added. "We sell to distribution, to lumber yards in different areas, and we don't track where our product goes," Suffety said. So even if there's a known defect, the company doesn't know who's affected, or how to reach them.
Improving Communications with Customers
To overcome these challenges, Owens Corning wanted to automate its warranty management system, and Tavant was selected last year. Suffety said Owens Corning brought in Tavant to develop a new warranty management system, specifically one that would improve the speed of claims processing and the level of communications with both customers and contractors.
As one of the first steps to improve communications, Lohan said the building material manufacturer is now asking its distributors and contractors to send it more information about those end user customers, so Owens Corning can do a better job of tracking their warranties. And he said the company is more pro-actively informing those end user customers that products such as roofing shingles do indeed come with a warranty.
"Tavant has been arm-in-arm with us to help us develop this new system, and to deliver the customer experience that we're trying to achieve," she said. "They've really embraced what our challenges are, and have provided great counsel to help us develop a new system that we're actually just launching now."
Lohan noted that while Tavant has numerous customers in the automotive and heavy equipment industries, this is its first in the building materials sector. "That's why we are presenting it at the conference, so we can get the word out, that building material warranties are something that people need to start looking at," he said.
Suffety added that the original need for a new approach to warranty came out of a survey the company conducted with its customers and contractors. The company got back a clear message that it needed to do more to speed up its claims process, and to improve its communication and education capabilities surrounding those warranty processes.
Improving the Customer Experience
"The customer is already dissatisfied," she said, "and when you take months before a customer gets a resolution, it can only add insult to injury. So, to improve our customer experience when they do have a warranty issue, we're using the system to improve the cycle, and also to provide more up-front expectations about what the process will look like and what they should expect."
And this seems to be another theme of the upcoming WCM Conference: the return of the customer's experience. For the past few years, companies in industries hard-hit by the recession -- vehicles and construction come to mind -- were looking to warranty process automation as a means to cut costs by reducing overhead, reducing headcounts, and reducing fraud, mistakes and inaccuracies. Now, with the return of the customer, they're looking at warranty as a way to impress the buyer, to raise their satisfaction and loyalty levels, and to keep them coming back for more.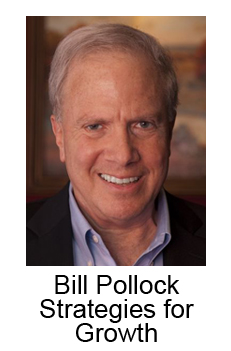 At the beginning and end of the WCM conference, attendees can take in a pair of presentations by Bill Pollock, the president of Strategies for Growth, who has picked up the same trend in his periodic surveys.
On Tuesday, from 9am to noon, he will present a pre-conference workshop entitled, "Transforming Warranty Management Into Improved Customer Satisfaction and Revenue Generation." And then on Thursday morning, from 11:05 to 11:40am, Pollock is the middle speaker in a track entitled, "Warranty and Contract Management Strategies."
Pollock said he wants the workshop to be as interactive as possible. "I don't want to make it a three-hour lecture," he said. The signups so far have come from a cross-section of the warranty industry, from manufacturers to retailers to service companies. So he said he's hoping for a good discussion about what's different and what's the same across these sectors.
"I want them to understand from this workshop that there are some things that are going to be unique to them," he said, "but there are many things about warranty management that are going to be ubiquitous and pervasive throughout the industry, whether you're in retail B-to-C, commercial B-to-B -- these all apply to you."
The fundamental message of his workshop will be one that encourages companies to automate and modernize their warranty management processes, if for no other reason than worries about the competition doing a better job at it, and then them using their skills to steal customers and boost their sales at your expense.
"There's nothing more basic in a service organization, in terms of satisfying customers and generating revenues, than warranty management," he said. "This is the time you need to step up. Here's what some of the best practices companies do. And here are the things that you shouldn't do."
Warranty Management Survey
Pollock's Thursday presentation will delve into the results of a survey his company is currently conducting, which asks people about field service management, service delivery automation, and warranty management, among other topics. A sample: while about 33% say their warranty management budget is going to remain about the same over the next 12 months, a full 35% say they are expecting it to grow while only 20% expect it to contract.
Pollock estimated that over the past 30 years, during which he has worked for companies such as the Aberdeen Group and the Service Council, he's conducted close to 400 surveys on a wide range of subjects. Over the past five years, basically since the recession began, he's noticed an overt turn in the responses towards the increasing importance of cost-cutting, outsourcing, downsizing, etc. In contrast, before 2008, the top responses almost always were focused on the customer. But gradually, that focus on the customer is now returning, he said, such as in his latest warranty management survey.
"Now, the number one driver is post-sale customer satisfaction issues," he said. The second most important driver is to increase service revenue, followed by efforts to improve service profitability, a desire to improve customer retention, and customer demand for improved warranty services. And now, cost-cutting has receded much further down the list.
"I love this back to the basics," Pollock said. He said it suggests that the recessionary cost-cutting was an aberration, and the traditional focus on the customer is now regaining its former importance.
Rules-based Claims Processing
Thursday morning, from 10:30 to 11:05am, Terry Jaecks, the supervisor of warranty for Thermo King, and Moshe Devarapalli, the senior program manager at Tavant Technologies, will make a joint presentation entitled, "Rules Based Warranty Systems: Accurately Auto-Process Over 85% of Warranty Claims," which will describe some of the major benefits of warranty claims processing automation.
Thermo King, a manufacturer of refrigerated trucks and transportation temperature control systems for a variety of mobile applications and a brand of Ingersoll Rand, is now focused on improving its internal processes to better serve customers. One way they have chosen to do this is through the use of rules-based processing to automate warranty claims.
Rules-based processing is a technology that examines the data contained within a warranty claim and recognizes the quickest path to completion, based on the rules set up in the system. The automated rules help Thermo King reduce delays, shorten cycle times and enable the existing staff to focus on more value-added tasks such as taking care of customers, rather than manually adjudicating claims.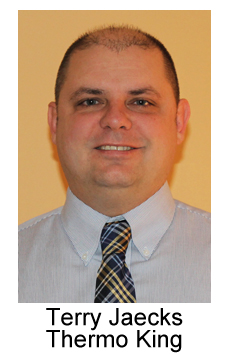 Jaecks said he and Devarapalli began working together to install a rules-based warranty system provided by Tavant in January 2011. Since then, they system has helped Thermo King automate the handling of more than 85% of the company's warranty claims, a threshold he said is ideal.
Prior to the installation of this system, Thermo King used an internal system that simply "did the job," but wasn't especially intuitive and required significant IT expertise to make changes and updates. As a result, changes were infrequent and costly. And while there were some rules built into the old system, they weren't very specific.
Now, with the new system in place, rules can be designed and tested by non-IT people, and can be changed quickly when needed. In fact, Jaecks said he challenged his team to figure out, if they manually look at a claim but don't end up having to change anything, how they could write a rule that would allow the claim to pass through the system next time without requiring manual review.
Types of Rules
There are numerous types of rules that help with entry validation, claims processing, routing and technical warranty assistance.
Entry validation rules validate the entries in a claim at the time it is submitted. For example, if an expected part number is missing, the system will send an alert before accepting the claim. If the repair date is input as being before the failure date, the system will generate an error message before the claim is accepted. If the failure is outside of the covered warranty period, it will prevent the claim from being submitted. This saves the warranty team the time of evaluating and rejecting the claim. Thermo King dealers like this feature because they receive immediate feedback if there is a problem, and can easily get it corrected to get claims paid quicker.
Claims processing rules automatically flag specific attributes of a claim for manual review. For instance, a Thermo King dealer may submit two job codes that don't normally occur in the same claim. Thermo King might want to flag those for additional scrutiny, even if they don't contain any other errors or omissions. Immediately after a brand new model is launched, the engineers may want to hear about every claim impacting that model as soon as it's submitted.
"It's just an alert that a failure has happened," Jaecks said. "It could be a unit that we put a prototype part into. And if that part fails, we have rules set that say, 'Please contact so-and-so at this phone number.'" Such claims might also include additional data such as the temperature or pressure at the time of the failure -- data that's not relevant to the analyst deciding whether or not to pay the claim but highly relevant to the engineer who requested the alerts in the first place.
There also are rules that affect the processing and routing of claims in more subtle ways. Claims volume may be load-balanced between different teams at different times. Claims that involve goodwill may first be routed to a district service manager who is familiar with that specific dealer and/or customer. Or the claims may be routed based on the product line involved.
Technical Warranty Assistance
Technical Warranty Assistance (TWA) is coverage of instances when Thermo King extends the warranty on a unit or part for an additional period of time, but only if it breaks. And it's done in contrast to a recall or a campaign, where the company goes out and pro-actively tries to find and fix an issue before it causes a failure. In the new warranty management system, rules are written to route all TWAs to a special service group.
It sounds complex, but it's really not. In fact, Jaecks said he wrote ten new rules one recent night. "It took me about two hours -- that's with writing the rule and testing it," he said. "And they were fairly complex rules that had multiple criteria."
This saved Jaecks and his team a considerable amount of time overall, because each new rule is helping the company to automatically adjudicate more and more claims. The old system struggled to get above 60%. The new system has already hit 85%, which means only one out of every six claims now needs any manual intervention. And that's about as low as they want it to go.
"We feel 85 percent is the sweet spot," Jaecks said. "We don't want, nor do we expect everything to go through perfectly, without any kind of issue. But a huge benefit of having a rules-based system is that we are able to handle large volumes of work with our current staff."