January 29, 2015
Effective Warranty Management for Improved Customer Satisfaction and Profitability in 2015:
After conducting an extensive survey of the global warranty chain management community last year, Strategies For Growth president Bill Pollock has put together a results package consisting of a white paper, a webinar, and a WCM workshop on the subject of current trends in warranty management.
Each year, Strategies For Growth (SFG), the Westtown, Pennsylvania-based research analyst and consulting firm, conducts a series of Benchmark Surveys among its global outreach community of services professionals. There were a total of 228 responses for the firm's 2014 Warranty Chain Management Benchmark Survey, conducted over a six-month period in 2014.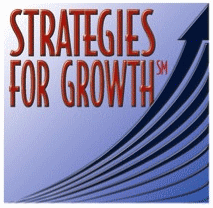 According to SFG president and principal consulting analyst, Bill Pollock, "The survey results reveal that roughly three-quarters (76%) of respondents believe effective warranty chain management to be at least 'very important' to the overall financial performance of the business, with just over a quarter (28%) believing it to be 'extremely important.' The results further reveal that this sense of importance is increasing substantially, year-over-year, as nearly one-third (32%) believe effective warranty chain management to be 'more important than one year ago,' compared to only 1% believing it to be 'less important' -- a ratio of more than 32:1 citing 'more important' over 'less important.'"
However, while the importance of warranty management is sufficiently validated by the respondents to the firm's survey, a majority of warranty management solution users are not as duly impressed with the vendors that provide these services. For example, Pollock claims that "only 39% of respondents are presently 'satisfied' with the services and solutions provided by their primary warranty management solution vendors -- including a stunningly low 12%, or only one-out-of-eight, who are 'extremely satisfied.'"
Management Complacency?
In fact, Pollock goes on to say, "the majority of users (51%) rate their perceptions of the performance of their primary vendor as 'neither satisfied nor dissatisfied' -- or what we would normally describe as a 'complacent' user base. While less than 1% of users claim to be 'not at all satisfied,' there are still a total of 10% that fall into the 'dissatisfied' category."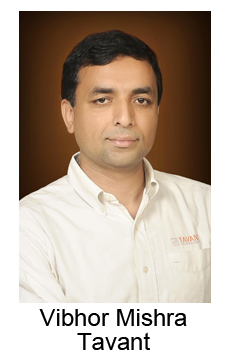 Vibhor Mishra, director marketing at Tavant Technologies, a leading global provider of warranty chain management solutions, agrees that many providers need to focus on meeting their customers' needs, requirements or expectations, and says, "That is why we base much of our company's success on the fact that we share a firm belief that software providers need to deliver value while meeting quality standards. As a result, we are continually leveraging our global experience to provide best-of-breed solutions to our customers in all of our offerings."
This is also one of the main reasons why, according to Mishra, Tavant holds its annual event, called "engage," which is now in its sixth year, as "a collaborative gathering of employees, customers, industry luminaries, and the leadership team, to discuss and exchange ideas about the latest in business and technology." He also believes that "It serves as a venue where everything can be discussed openly, and our customers have direct access to the executives of the company to share their thoughts and suggestions."
On February 11 at 1pm EST, Tavant Technologies is sponsoring a free hour-long webinar about the results of this survey. It is also helping to distribute copies of the white paper that provides further details about the findings. And, of course, Tavant is also a longtime sponsor of this newsletter.
Claims Processing Automation
On the surface, while it may appear somewhat encouraging that 70% of respondents are currently running their warranty management operations using at least some "partially automated" processes, this finding is, unfortunately, not actually that encouraging. In fact, only about one-in-five (21%) claim to have "fully automated" the warranty management processes currently in place at their respective businesses.
Figure 1
70% of Warranty Management Processes
Are at Least Partially Automated
(percent response)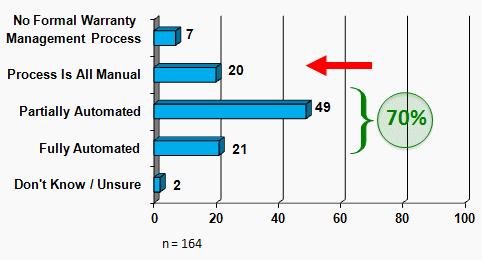 Source: SFG
By aggregating the various categories of partial-to-full automation, the current market base reflects one where, although 70% of respondents claim to be using at least some "partially automated" warranty management processes, there are a nearly equal amount (69%) where some manual processes are still being relied on.
However, regardless of the current state of automation -- or lack thereof -- Pollock says that within the broadly defined warranty claims management segment, "One thing is extremely clear: businesses plan to increase their annual warranty budgets over the next 12 months (i.e., through mid-2015) and beyond. For some, about 14%, or roughly one-in-seven, the increase will be modest, at less than 5%. However, another 16%, or about one-in-six, plan to increase their respective budgets by between 5% and 9%. Still another 10% plan to increase their budgets by more than 10% -- typically in the plus or minus 20% range."
Figure 2
Annual Warranty Budgets Are Likely to
Increase* by a Two-to-One Ratio
(percent response)
Source: SFG
Mishra echoes that, "This growth is also manifested at Tavant where the company is on track to double its revenue in only two years (i.e., from 2014 to 2016). In fact, Tavant is presently achieving a year-on-year growth of 40 percent, which is significantly above the industry average."
The respondents to the survey have also clearly identified the specific drivers that are pushing them to aspire to the attainment of higher levels of performance. Among the customer-focused drivers, the desire to improve customer retention (56%) and post-sale customer satisfaction issues (50%) are the top two drivers, followed by customer demand for improved warranty services, cited by 37% of respondents.
Warranty services managers are also faced with a number of challenges that come from many different areas. The top challenge, as cited by nearly half (48%) of the survey respondents, is the ability to identify the root cause of product failures. About a third of respondents also named these challenges: managing warranty fulfillment administrative costs (35%), repair management (32%), claims processing (i.e., the time to process, accuracy, etc.) (31%), and high levels of No Fault Found (NFF) (31%).
Increasing Budgets Expected
All told, by the close of 2015, twice as many organizations plan to increase their annual warranty budgets, compared to those planning to decrease. This two-to-one ratio suggests a strong -- and growing -- global warranty chain management segment, and is further supported by the finding that the percent of work orders currently being serviced under warranty is also expected to increase over the next 12 months by an even greater ratio -- i.e., 24% expected to increase, compared to only 11% expected to decrease.
So, how are the leading organizations planning to leverage their increased warranty management spending into improved customer satisfaction and increased profitability? To attain these goals, the top strategic actions currently cited by at least one-quarter (25%) of survey respondents include:
52% Develop/improve the KPIs used to measure advanced warranty chain analytics
39% Streamline the parts return process to improve overall efficiency
35% Improve warranty management-related planning and forecasting activities
32% Restructure for improved warranty management oversight and accountability
31% Foster a closer working collaboration between product design and service
29% Institute/enforce process workflow improvements for supplier cost recovery
However, there are many other strategic actions that the leading warranty management organizations are also currently taking, including purchasing and/or upgrading an automated warranty chain management solution (20%), restructuring/updating existing warranty pricing schedules (19%), providing additional training to extended warranty sales personnel (17%) and outsourcing some, or all, of their warranty management activities to third parties (16%).
Key Findings
Based on the results of SFG's 2014 Warranty Chain Management Benchmark Survey, the key takeaways that best describe the global state of warranty management in 2015 -- and beyond -- are:
Warranty management organizations are being driven, first, by Customer-focused factors; second, by Cost-focused factors; and third, by Revenue-focused factors

Through 2015, annual warranty management budgets are expected to increase, with more than twice as many organizations planning more increases than decreases

In 2015, warranty services managers will be focusing primarily on developing and/or improving their KPIs and warranty analytic programs, streamlining their parts return processes and improving warranty management-related planning and forecasting activities

Nearly three-quarters (73%) of organizations are currently integrating warranty management with all other services functions, and almost as many (64%) already have an end-to-end workflow process in place to handle claims and returns

The top uses of data/information collected from warranty events are basically to improve processes (i.e., field service, depot repair, parts returns, etc.) and effect changes (i.e., product design, manufacturing, etc.)
For more information, to download a complimentary copy of the companion white paper to this article, or to register for the February 11th webcast, hosted by Tavant Technologies, please go to http://info.tavant.com/Warranty_Webinar.html. Attendees at the Webcast will learn what leading warranty services organizations are doing to attain the highest levels of customer satisfaction and service profitability; what is driving the warranty services market to aspire to higher levels of performance; what challenges they are likely to be facing; and how to emulate the strategic and tactical actions presently being taken and/or planned by the leading warranty services organizations.
Also, be sure to stop by the Tavant exhibit for more information at the 2015 Warranty Chain Management Conference on March 10 to 12 in Miami, Florida. Just before lunch on March 11, Tavant's product manager Rohit Lohan and client James Daly of NACCO Material Handling Group speak about self-diagnostics, and at the end of the afternoon senior program manager Moshe Devarapalli and client Steve Chong of Ingersoll-Rand will speak about a recent upgrade of their warranty claims processing system.
On the morning of Tuesday, March 10, Bill Pollock will present a three-hour pre-conference workshop entitled, "Leveraging Effective Warranty Management into Improved Customer Satisfaction and Profitability in 2015," To register for this workshop, please go to: http://www.warrantyconference.com/workshops.html.
---
About the Author
Bill Pollock is president and principal consulting analyst at Strategies For Growth (SFG), the independent research analyst and consulting firm he founded in 1992. Previously, Bill had also served as president and chief research officer (CRO) of The Service Council; vice president, principal analyst, heading up Aberdeen Group's Strategic Service Management practice; and managing analyst, Services Industry at Gartner.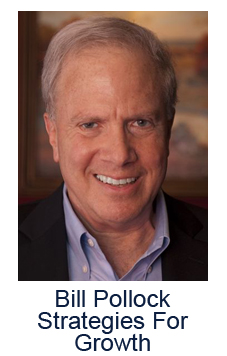 Over the past 25 years Bill has consulted to more than 300 client organizations throughout the United States, Canada, EMEA and Asia-Pacific. These engagements have involved strategic services planning, market and survey research, customer satisfaction measurement and tracking, services marketing and promotional assistance, competitive market analyses and business intelligence gathering, vertical market assessments, operations assessments and the development of strategic recommendations for improving service performance and customer satisfaction.
Bill has had more than 300 articles, columns and features published on topics including warranty management, strategic services planning, customer satisfaction and retention, service lifecycle management (SLM), customer relationship management (CRM), services marketing, reverse logistics, vertical market segmentation, outsourcing, business process evaluation/reengineering (BPE/R) and others for services publications, including Field Technologies Online, Field Service News, Reverse Logistics, SmartVan, TSIA's Inside Technology Services, 24x7, Integrated Solutions, TAWPI's Today and AFSMI's Sbusiness, among others. He is also a frequent presenter at services-related trade shows, conferences and seminars.
Bill may be reached at +1 (610) 399-9717, or via email at wkp@s4growth.com. Bill's blog is accessible @PollockOnService and via Twitter @SFGOnService.