March 5, 2015
Warranty Workshops:
Warranty can have a massive effect on customer satisfaction. And the loyalty of the customer can have a massive effect on future sales and profitability. So how to balance the protection of a company against the contentment of its customers?
Warranty management is one of those professions whose numerous unwritten rules are passed down orally, to be perfected through experience and then bequeathed to the next generation. For instance, should you approve a claim for a product whose warranty expired yesterday, for a customer whose father knew yours, who's likely to buy six more units next year?
Or how do you tell the hotshot from finance that your company's new product is likely to raise warranty costs dramatically, so they can avoid one of those uncomfortable meetings where everybody wants to know who guessed wrong to begin with? How in an era of tightened financial regulations do you explain exactly how much is based on feelings and guesses, and how little is written down?
At this year's Warranty Chain Management Conference, the workshops scheduled for Tuesday, March 10 are designed to provide some answers to these questions. They're built upon the twin ideas that warranties are meant not only to protect the company, but also to please the customer. And if you can learn how to balance those two concepts, you'll live long and prosper in your career as a warranty management professional.
On Tuesday from 9am to 12 noon, WCM attendees can choose between two workshops revolving around warranty's relationship to customer service. One will delve into what the law says, what the contract specifies, and what the unwritten rules suggest. The other will look at how anything done in warranty management is going to affect numerous other departments, including sales and customer care.
Warranty Law & Unwritten Rules
"What Customer Service Personnel Should Know About Warranty Law and Service Contract Regulation," is the workshop to be presented by Paul Wojcicki, Sr., a shareholder at the law firm of Segal McCambridge Singer & Mahoney Ltd.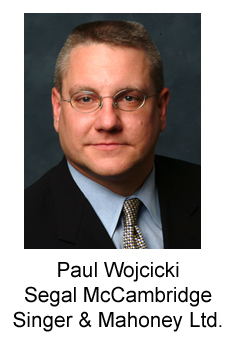 Wojcicki, an attorney who has a deep background representing various manufacturers in warranty and product liability litigation, first suggested at the 2007 WCM Conference in Tampa that you've already lost if you have to go to court against your customer, even if your side ultimately prevails. But this time around, his argument will be less about the law and more about the ramifications of those laws when it comes to customer satisfaction.
"What I'm trying to do is to clarify what are the sources of law and regulation for warranties and service contracts, and to help draw distinctions between them," Wojcicki said. On the warranty side, there's the state Uniform Commercial Code, state Lemon Laws, and the federal Magnuson-Moss Warranty Act. And there is frequently a difference between the laws that apply to a business customer as opposed to an individual consumer.
"And on the service contract side, it's much more interesting," he said. Some states don't have any particular laws regulating service contracts, but most have implemented a body of regulations suggested by the National Association of Insurance Commissioners and the Service Contract Industry Council, called the Model Act. However, some states such as Florida, Washington, and Wisconsin have gone above and beyond those regulations, implementing their own unique set of service contract laws.
And then there are all the unwritten rules about warranties and service contracts, such as what to do if a loyal customer submits a claim a few days after their coverage expires. "The terms of a warranty or a service contract -- that's the absolute minimum that the customer can expect," he said. "Then, you have to figure out, based on your company's culture, goals, and personality, where you go from there. Research shows that a warranty is a huge factor in differentiating products, and is becoming a bigger factor as products get more complicated."
However, he noted, in some circumstances it really doesn't matter what the contract says. "There's a right thing to do and there's a wrong way to approach the situation," he said. "I try to take a very practical approach. I want to be talking to businesspeople and customer service people [in this workshop]. It isn't geared for lawyers."
The Public Face of a Company
Wojcicki said he's focusing on customer service personnel because they're the public face of the company. "They are the company to the consumer, or to the disgruntled customer. So whether it's a business-to-business contract or a business-to-consumer contract, it's those people dealing with customer service that are the front line face of the company. If they don't do their job well, it doesn't really matter much what anybody else in the company is doing, because you're going to have problems," he said.
In the past, Wojcicki has made presentations at several WCM conferences on the topic of how to avoid litigation by making it clear in a warranty's terms and conditions exactly what is and isn't covered. But he said in this workshop, he's more or less assuming that the customer service people are handed a contract that they had no role in drafting, and so they have to make it work as best they can. However, he added that their first step should be to actually read the Ts and Cs, so at least they know what it says.
Even what's written down in detail in the terms and conditions is open to more than one interpretation, he notes. "If I've learned one thing about how law is interpreted over my 25 years of practice, it's that law is in the eye of the beholder," Wojcicki said. "Different judges, different juries are going to come down differently on the same questions and issues, relying on the same laws and evidence. It's not an exact science.
"And I think it's important for people on the customer service side to understand the nature of the relationship. Because the law defines what a warranty is: A set of rights and obligations for each party. Same thing with a service contract. So that sets the tone. That sets the milieu in which the relationship exists. And whether you make it a successful relationship and nurture it along, or whether you make it a tortuous relationship that one would never want to enter into again, is largely a matter of customer service."
With service contracts, one sure way to cause trouble is to take a hard line with people, Wojcicki said. "We live in an era of very high expectations among consumers. And when you don't take care of your customers, they're going to take care of you in the chat rooms, the Yelps, and all this other kind of stuff. Bad customer service can destroy your business," he concluded.
Warranty and Customer Satisfaction
The other morning workshop is entitled "Leveraging Warranty Management into Improved Customer Satisfaction and Revenue Generation," presented by Bill Pollock, president of the consulting firm Strategies For Growth.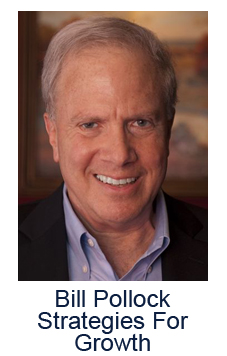 Pollock's research was the subject of a recent newsletter about "Effective Warranty Management for Improved Customer Satisfaction and Profitability in 2015," which formed the backbone of a webinar he presented on February 11. But that's not the subject this time. Now, it's how to implement the findings of that research in a practical manner so that repeat sales to loyal customers can be increased.
"One of the first things I'm going to do when I put the title page up is say that I don't like the word 'Leveraging.' It doesn't give me the warm fuzzies. So I'm going to change it to 'Transforming Warranty Management,' because if you're leveraging something, that means you're going to forcibly put it into something else."
The term transforming, he said, sounds a bit softer, and it also connotes a bit more action or activity. And it more realistically describes the process of change that needs to take place if revenue and customer satisfaction are to be increased.
"You have to transform the way you think about warranty management," Pollock said. "But if you look at what you're doing, and if your role is strictly administrative, supervisory, or management, and you're looking to have your performance judged only by how well you do the job that's part of your job description, then you're not really doing anything transformative. You're just doing your job."
Instead, he suggests looking at warranty management from the point of view of the customer. "What are they expecting from you? And what might they not be getting from you? And if they're not getting something from you, that probably means you're not going to be improving your customer satisfaction or increasing your revenue."
Not About Cutting Costs
In terms of revenue generation, Pollock said he's going to talk about how better warranty management can lead to increased sales, and then to increased profitability. It's a lot different from the usual approach of cutting warranty management expenses to boost profitability. That can reduce customer satisfaction, and can eventually reduce sales revenue.
"How do we increase revenue?" he asked. "Well, one way not to increase revenues is to drive away customers with poor performance. So I'll be talking about the kinds of Key Performance Indicators that are needed to measure your performance in warranty chain management, how they mirror other KPIs, and things of that nature."
Pollock said the target audience for his workshop is fairly broad: mid-level managers involved with warranty operations, claims processing, and customer relationships. The industry or the product isn't as important as is the presence of field service and/or customer service operations within the company. The emphasis is to gain an understanding of how the actions of one department affects the others -- how things interact.
"I suppose one of the main things to get out of the workshop is, if you're working in a silo-based organization, you have to break out of the silos, because profitability, revenue generation and customer satisfaction does not depend only on what your team is doing. It depends on what everyone in the organization is doing. So you have to bridge those silos," he said.
Pollock said he will show some examples of how leading companies are doing this. He said he has a lot of data from a series of surveys, such as the one covered in detail in the January 29 newsletter, which will point out what warranty professionals say are their greatest challenges, their strategic actions, the technologies they're using, and the functionality they're providing to both their staff and their customers.
"Then I want to have an interactive discussion," he said, about what the people in the workshop have tried, what worked, and what didn't. "I want the people with the success stories to be able to share them."
Afternoon Workshops
In the afternoon from 1 to 4pm, WCM attendees have a choice of two more workshops concerned with the predictive side of warranty management. One is a mathematical-oriented tutorial on Weibull analysis, and the other is a more nuts and bolts exercise in figuring out the correct amount to accrue for warranties covering new product launches.
"Weibull Analysis: Power Tool for Solving Your Key Warranty Questions," by John Martz, a reliability engineer at the hospital furniture manufacturer Hill-Rom Inc., is, as its title suggests, a workshop focused on a set of analytical tools that are heavily used in reliability analysis.
This workshop is described as a must-attend for anyone who works with setting warranty periods or service contract terms and conditions, who needs help figuring out those difficult-to-solve field issues, who needs an effective tool for accurately assessing their product design margins, or who needs to find the probability of safety or nuisance issues. In the end, it is intended to help warranty professionals accurately predict and project their product warranty costs.
Named after their inventor, a Swedish engineer named Ernst Hjalmar Waloddi Weibull, this set of analysis tools were first described in a 1951 paper published by the American Society of Mechanical Engineers. Implemented correctly, they can be used to predict the failure rate of a product or a system over time. In terms of warranty analysis, the Weibull distribution can describe the failure rate where there are numerous breakdowns at the beginning of the warranty period, followed by relatively few, and then a slowly rising failure rate as the product ages -- the infamous bathtub curve.
Those who attend the Weibull course will get free copies of a pair of Excel spreadsheets: 1) The Reliability Calculator, which will help its users determine sample size, test duration, and demonstrated reliability, and 2) Weibull Playground, a worksheet to help them visualize the Weibull distribution and how its shape and location changes by modifying the two Weibull parameters. They'll also receive a paper printout of all the slides with notes.
New Product Warranty Costs
At the same time, from 1 to 4pm, Ron Giuntini, principal of the consulting firm Giuntini & Company Inc., will teach a workshop entitled, "How to Forecast Warranty Reserves for a New Product Line."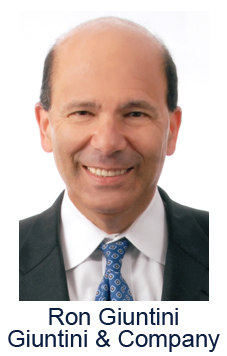 Giuntini said the task he plans to describe in detail is a complex process with high stakes and lots of visibility within the company. "They don't teach this in business school," he said. It's more of an art than it is a science. There are no magic formulas, and no enchanting equations in books written by Swedish engineers.
You won't know if you were accurate until some time passes. If you're wrong, you could wreck a few quarterly income statements and find yourself eating alone in the cafeteria each day. But if you do it right, you get the good parking space and a grateful pat on the back from the Chief Financial Officer.
So the pressure is relentless. But Giuntini said his first rule is simply, "don't panic." The key is to make reasonable assumptions and arrive at reasonable estimates, so that the people who have to rely on these estimates have some confidence in your numbers. He said the best anyone can do is to be aware of all the variables and all the drivers, and to use those inputs to produce a range of estimates that can then be fine-tuned over time.
"Most companies say they'll reserve a certain percentage based upon historical data. Then they revise it each year," Giuntini said. "But when you're dealing with a new product, it becomes a little more dicey, because the reliability characteristics can be quite different. What I'm going to do in the class is provide them with a template to actually break down a product and identify what its warranty costs can be based upon."
Giuntini said some of the factors to be considered include the technology used to produce the product and its relative maturity, and the production rate in the sense that the smaller the run the higher the likelihood of reliability issues. In addition, there's the whole issue of materiality, in the sense that if a new product is expected to account for 25% of sales, its impact on overall warranty costs will be much higher than if it was expected to account for 2% or 3% of sales.
Massive Manufacturing Excursions
"You have to sit back and understand the materiality of what you're analyzing," he said. "Look at Navistar." Only one family of new engines had massive warranty issues, but that product line was massively important. So it drove the entire company's warranty costs skyward.
"They should have reserved for that," Giuntini said. "They should have reserved for surprises, because it was new technology and it was unknown."
Another part of the workshop explains how to break down the components of a new product into those that are truly new, and those that are carried over from more mature products and are made by established suppliers. "Those are called commercial off-the-shelf items," he said, "and those are probably going to be much more reliable than something I designed myself."
One of the more complex parts of the exercise will look at what happens to overall warranty costs if one small component begins to suffer from reliability issues, he said. "Then you have to look at the weighted value of the entire piece of equipment. You may have a 20% failure rate for that component, but it may make up only 5% of your overall cost structure."
Giuntini said he will also show attendees how to change some of the other numbers, and see what happens to the overall totals. For instance, what happens when you go from a failure rate of 5% to 8%? What if you change from repairs to replacements? What if you begin to replace with refurbished units? "What will it do to your overall reserves? We'll do about five or six different simulations in the class," he said. "That's the fun part."
One of the big problems is that different companies frequently include different expenses in their warranty cost estimates. And across industries, there are some sharp differences in what they include. For instance, some may include a fraction of a call center's cost as a warranty expense, or a fraction of training costs. Others may not have call centers or training classes.
Giuntini said the list of those who have already registered for the workshop include people who work for tractor manufacturers, carmakers, motorcycle makers, insurance companies, solar panel manufacturers, and food equipment manufacturers. So every one of them is going to be a little different. But Giuntini said his template will work for all of them.
How to Speak a Financial Language
However, he added, what they also need to know is how to talk to leadership -- how to inspire confidence in the numbers that their templates produce. "Most of these people are not in finance. They're in warranty. But if you don't speak the language of a CFO, who's ultimately responsible for having accurate reserves, you're marginalized," he said.
Giuntini noted that with a typical new product launch, the initial estimates are revisited quarterly or monthly, and are fine-tuned along the way to match actual experience. The key is to gain enough credibility with your accurate estimates at the outset to merit inclusion in the fine tuning process over the long term.
"You have to create a robust methodology for new products that can be vetted by the finance people," Giuntini said. "As long as you provide logic behind your numbers, you have a certain level of trust within your organization. So that's the emphasis of the workshop: Being confident when going in front of financial leadership that your numbers have merit."