September 10, 2015
Warranty Training Seminars:
Instead of multi-day training packages for warranty and service contract industry professionals, the GWSCA has scaled back its educational efforts to hour-long webinars and training seminars tacked onto the agenda for its annual conference next week.
September is shaping up to be a busy travel month for some warranty professionals. Next week, members of the Global Warranty and Service Contract Association will meet in Chicago for their Second Annual GWSCA Conference on Warranty & Service Contracts.
And then at the end of the month, the Sixth Annual Extended Warranty & Service Contract Innovations Conference convenes for the second time in Nashville.
Originally, the conferences were anticipated to overlap, or to be separated by only a weekend, but now they're separated by 10 days. As a result, it's now possible for people to attend both.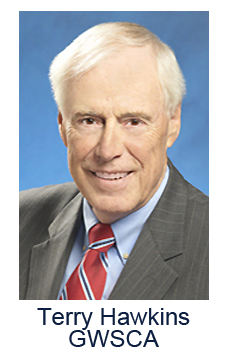 Terry Hawkins, the president of the GWSCA, said at this point that about 110 people have registered for the Chicago event in advance, which is up significantly from to 90-people level they were at this time a year ago. And they've now added a trio of half-day pre-conference training seminars that are open to all attendees at no additional cost. It's the latest evolution of the group's effort to provide training and eventually certification programs to warranty and service contract industry professionals.
"A couple of years back, we developed a whole curriculum in cooperation with SAS," he said, "which was essentially a stand-and-present, eight-module course. We cut it back to six modules and a three-day session. But it was still too much and too expensive, and it really wasn't getting the traction that we hoped. We did a test-teach, and made a couple of offerings, but we could never fill up a classroom, even though we included it with the SAS Business Knowledge Series."
SAS and the GWSCA also offer a two-day course on the Warranty Maturity Module, which was also aimed at anyone involved in warranty and service contract programs that are managed by or on behalf of manufacturers. But once again, Hawkins, said, there were few takers. He said he plans to mention its existence again during his presentation on Thursday morning.
Shifting Gears
Hawkins said he discussed the lack of traction at the most recent GWSCA annual meeting, which was held in San Diego in March 2014. In subsequent advisory board meetings, the GWSCA decided to shift its emphasis to a webinar format. The first webinar was held on April 22, featuring attorney Paul Wojcicki talking about warranty as a competitive advantage. And then the second webinar featured accountant William Eliason and actuary Michael Paczolt talking about warranty and service contract financials.
"We had relatively good attendance in the webinars," Hawkins said, with about 30 people on each call. Both were recorded and are available now from the GWSCA.
"But we wanted to give them an opportunity to stand and present at the conference," he added, so each was given a one-hour slot on the afternoon of Wednesday, September 16.
"Anyone who is a warranty or service contract manager would have an interest in it," he said. But not everyone can make it in time to Chicago. Therefore, Hawkins said each of these three seminars will also be streamed live over the Internet using the GoToMeeting application, and also will be recorded and archived for later playback on the GWSCA website.
Last week, Hawkins sent out meeting invites to gauge interest in the seminars. He said so many positive replies came back that he had to book them into a bigger room at the Palmer House. "We were scheduled to put it into a room that would have accommodated 25 to 30 people very comfortably," he said. "But more than 40 signed up the first day."
Warranty in Practice
Paul Wojcicki, a shareholder in the law firm of Segal McCambridge Singer & Mahoney Ltd., kicks off the seminars at 1pm with his presentation, entitled, "Warranty in Today's Marketplace." It's the next step in a series of seminars he's given over the years about warranty and the law, and how warranty can affect customer loyalty and satisfaction levels. But this time, it's more about the business and less about the theory.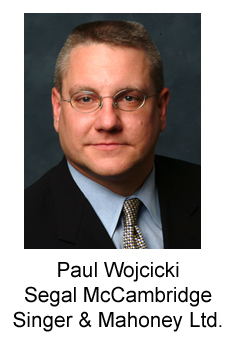 "I'm trying to talk more about the practical side of warranty, or warranty in practice, as it were," he said. "I'm trying to move away from analyzing the UCC [Uniform Commercial Code] or the Magnuson–Moss Warranty Act and talking about things from a legal perspective."
Instead, he said he is going to talk more about the changing role of warranty, and the ways manufacturers can use warranty to their benefit. It's still a legal obligation, but more importantly it's becoming a way to strengthen a manufacturer or retailer's relationship with a customer.
"It's a relationship that's only important when they've had a problem," Wojcicki notes. But he sees that as a great opportunity to impress the customer, and turn a negative into a positive, by repairing or replacing the product in a timely manner. And he said it's an opportunity to frame the relationship and set the expectations, telling the customer that you will be there to make things right if something goes wrong.
"Warranty serves three main purposes for consumers," he said. "One is, it's a signal. It tells them something about the company and the product. It signals quality. Only a good firm would offer a good warranty, and it must mean they have a good product. Two, it's a decision-making point. People are willing to pay a premium for a better warranty. And third, it's peace-of-mind. It's that safety net against product failure, against risk."
And then there are the legal aspects of warranty. Wojcicki has always stressed in his presentations that clear wording and plain language in the warranty's terms and conditions can help avoid misunderstandings later on, for instance about what is and what isn't covered. And it also gives the manufacturer an opportunity to set some limits on liability or damages.
Even more importantly, well-written Ts & Cs it can help companies avoid lawsuits by requiring the customer to give the manufacturer a final opportunity to repair or replace a product before a dispute heads to court. Wojcicki said that with so many manufacturers relying on dealers or retailers as their main point of contact for warranty issues, the manufacturer may be the last to know when there's a dispute.
As a warranty lawyer that's represented several manufacturers that were surprised by lawsuits caused by the bad behavior of independent dealers and retailers, he said it's really important for a company to use warranty to create, retain, and improve the customer relationship. "So much of warranty goes into building a good, strong customer experience," he said. "It's no longer segregated from the rest of the company's operations."
Counting and Predicting
At 2pm on Wednesday, Michael Paczolt, a consulting actuary with Milliman Inc. and William Eliason, a senior manager of business planning & operations at Oracle Corp., will jointly present a seminar entitled, "Warranty and Service Contract Financials 101."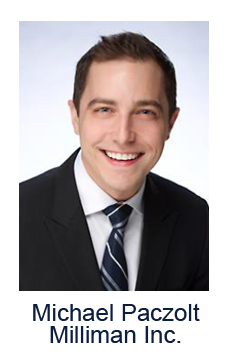 Paczolt said he is going to explain some of the actuarial aspects -- looking forward and predicting how much warranty will cost, while Eliason will look at some of the accounting aspects -- looking at how much warranty is actually costing.
"We have it split up 50/50," Paczolt said. "I think we'll have William go through some of the accounting standards that apply to warranties and service contracts. And then I'll come in and explain how the reserve is determined, how the accrual is determined, and the best practices that we would go through to estimate those."
He said he will cover how the warranty accrual can be determined for a new product launch, based upon prior experience with similar products, and how to spot trends in the data and how to use them to adjust accrual levels. And without naming any names, he said he will talk about the different ways some of his consulting clients have approached warranty finance in the past.
"Some people have a very thorough, deeply developed process," he said. "For others, it's something new, or there are a lot of people rotating through the warranty space -- updating numbers without really going through a very deep dive. This will be a very deep dive, kind of best practice that would put you at the very peak of the industry, if you were to follow through on these steps."
According to the Bureau of Labor Statistics, there are only about 24,300 actuaries in the entire U.S., most of them analyzing risks in the health care and insurance industries. But Paczolt said he is one of only a thousand or so who specialize in the property and casualty sector of the insurance industry. And within P&C, he's one of only a handful that have specialized in warranty.
"There are not a lot of actuaries that do warranty work," Paczolt said. "So it is definitely a small, select group that's first of all an actuary and second of all in the warranty and service contract space."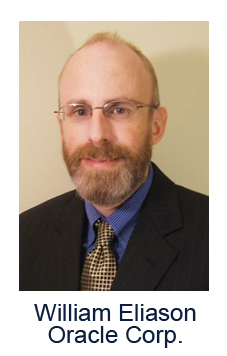 Eliason used to be the global warranty finance controller at Sun Microsystems Inc., before that computer manufacturer was acquired by Oracle in 2010. Back then, the company paid out almost a million dollars a day for warranty claims on its servers. But it also was one of the first to use warranty as a customer loyalty tool, for instance adding a year or two to the duration of the guarantee if the end user registered their products.
So what's in store for the attendee of this seminar is a rare opportunity to hear from a pair of warranty experts: one with extensive experience on the counting and reporting side, and one with extensive experience on the estimating and predicting side. And then with Wojcicki as the opening act, attendees can hear from a warranty lawyer as well.
Eliason pointed out that there's also the dynamic between Paczolt working as a external actuary with a variety of clients and him working internally with just his employer. One of the tasks he had to do at Sun and Oracle was to decide how big the companies' reserves should be for both warranties and extended warranties, and how likely it was for the actual liabilities to be below the predicted levels.
"I haven't met a lot of people at these conferences that specialize in that," Eliason said. He's not an actuary, but sometimes his employers have asked him to perform some of those actuarial tasks. And it's not something that you can learn to do in school.
He said the perfect attendee for this seminar is somebody that's just getting started with warranty and service contract accounting, who needs to learn how to use some of those financial techniques and tools. "Or maybe a finance person who's been newly assigned to this role," he added.
Smartphones as Warranty Tools
The third pre-conference seminar slot from 3 to 4pm will be filled by Eric Marlan, a senior product manager at Mize Inc., who is filling in for Mark Fears and who will talk about ""Service Management: Unify and streamline warranty, parts, support & service processes."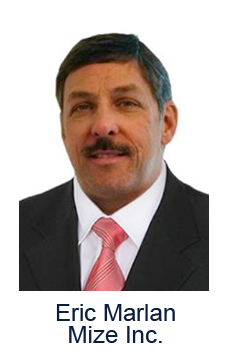 Marlan said his presentation will touch upon several key challenges faced by warranty managers, and how mobile phone technologies can help improve customer service. It's aimed at the directors of warranty, service contracts, and customer service, who have to manage parts, customer support, repairs, and replacements of durable goods.
Smartphones can be powerful tools in the hands of not only service technicians, but also the end user customers, Marlan said. "It's kind of both. Everything is impacted by the technician being able to get the parts, information and knowledge they need to do their jobs, and not having to go to 20 disparate systems in order to do that," he said. "By integrating mobile technologies to get that knowledge and to do their job better, that's going to help improve the bottom line."
Even though it's focused on warranty, the presentation also looks at how other aspects of the service provision can impact the warranty experience. For instance, if the right parts aren't available at the right time, the repair will be delayed and the customer will be unhappy. Marlan will show how mobile technology can look at the entire service process in a unified way, so that things like that don't happen.
The next day, on Thursday, September 17, Marlan will make a presentation to the main GWSCA conference on the subject of how to improve the product registration process, again by using mobile phone technology. He said he is going to focus on three key points: 1) simplifying the process, 2) adding value for customers, and 3) integrating information systems.
For instance, he suggests that instead of asking the customer to fill in the blanks on a web form, they should be asked to scan a bar code or a QR code on the product, which will accurately relay the make, model and serial number to the system. It could also be used to give instant access to the correct user manual. And the same information could be accurately shared with call centers, point-of-sales systems, customer relationship management systems, and other IT programs, adding the new product registration data to what is already known about the customer.
"Once again, not having to manually type information, and not getting frustrated when the back-end system doesn't find anything -- by scanning a code you're guaranteed to get the data captured correctly the first time," Marlan said.
GWSCA Annual Meeting
The 2015 annual meeting of the GWSCA begins right after the last pre-conference seminar concludes at 4pm. At that time, Hawkins said he is going to announce some vacancies on the board of directors that need to be filled, to be followed by nominations and elections.
Hawkins said he also hopes to get some more feedback from GWSCA members about both the webinars and the stand-and-present seminars, to help the group decide on its next steps in training and education.
"Almost everybody who will attend the annual meeting has participated in at least one of the webinars, and hopefully by then will have some access to the stand-and-present sessions," Hawkins said.
As was mentioned, Wojcicki, Eliason and Paczolt have previously presented much of their seminar material in a webinar format. And indeed, Marlan's in-person presentation would have first been offered as a webinar if the calendar had allowed enough time to do so before the GWSCA conference.
For his part, Paczolt said he would be happy to continue doing the warranty accounting seminars once a year or so, either in person or as webinars, depending upon what the membership wants. "I'm happy to do whatever I can to help out the industry," he said.
Eliason said he has been a longtime supporter of the training efforts of first the Institute of Warranty Chain Management and now the GWSCA. "Now that it's moved under GWSCA, I'd like to see it keep going," he said. "We fully support it, because it leads to better practices in the industry, and more standardization. So as long as Michael is still interested, I'm more than interested in continuing to deliver the training."
"The format seems to be working," Hawkins added. "As long a I can get volunteers to teach and make it available at no cost, I think we're on to something. I just need some ideas on the topics that people would like to see considered for future training sessions, so we can line up some speakers and set up some seminars."