September 24, 2015
Warranty Lawyers:
Better to let them do their jobs before the launch than to bring them in for the clean-up after you make a mess. As protection programs become more complex and laws become more complicated, the need for warranty law expertise has never been higher.
As much as people complain about the value of service contracts, nowadays it's rare to hear about a valid claim that wasn't paid, or a company that went out of business and stopped paying claims. Though service contracts technically aren't insurance, they're usually backed by well-known insurance companies, and those companies have made sure that their legal responsibilities are clear to all.
Competent legal advice is needed at every level of the industry. Next week, at the Sixth Annual Extended Warranty & Service Contract Innovations Conference in Nashville, four experts in warranty and service contract law will talk about some of the latest legal developments. One will talk about how vehicle service contracts are being surrounded by ancillary products and how they're fitting all these options into auto finance packages. Two attorneys will talk about how smartphone protection plans are being packaged with loss and theft insurance. And another group of experts will talk about how a service provider should package his company for sale, if the owner wants to take advantage of the currently favorable investment mood.
State & Federal Laws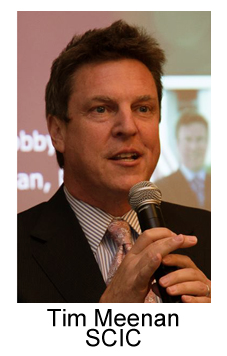 Timothy J. Meenan, a senior partner in the law firm of Meenan P.A. and the general counsel and executive director of the Service Contract Industry Council, kicks off the proceedings at 8am on Monday with a presentation entitled "Strategies to Respond Effectively to New CFPB and State Regulatory Compliance Requirements for Service Contracts and Ancillary Products."
First, Meenan said he's going to race through a compendium of new state laws and court decisions affecting vehicle service contracts, home warranties, or consumer product protection plans. And then, he said, he's going to talk about what he sees coming at the federal level, especially through the relatively new Consumer Financial Protection Bureau, which was formed in 2011 as part of the Dodd-Frank Wall Street Reform and Consumer Protection Act.
"You cannot be in this business any more without understanding the legal challenges in front of your product," Meenan told Warranty Week. In the near future, for instance, he said he sees a "seismic shift" in the way products such as vehicle service contracts are financed. "I think people will walk away and say, 'If I'm in this business, I need to have one finger on the pulse of the states, and one finger on the pulse of the feds.'"
Expanding Coverage
More importantly, that core service contract business which SCIC member companies have dominated for many years is now growing both horizontally and vertically. In the vehicle business, it's growing to include more types of protection that have little to do with break/fix. And in the smartphone business, it's growing to include straight-up insurance coverage, for perils such as loss and theft. Amazingly, Meenan and his law firm are managing to remain at the cutting edge of both expansions.
Meenan said what he does in Nashville next week in an hour is actually a radically-condensed version of what will take up an entire morning at the SCIC's annual meeting next month in Las Vegas. Because of the high demand for information about new laws and court decisions affecting the industry, that event has also grown into a multi-day conference since the group was formed in 1989.
"We're a true trade association," he said. "We're not here to teach you how to have shorter call times or better delivery. We're here to fix the laws, and keep the regulators and legislators off your backs. We have lawyers and lobbyists that represent the industry coming in from Washington to talk about federal legislation we're looking at, talking about where we see the CFPB going, when they're going to get to our products, and what strategies our members should employ."
Meenan's law firm, besides looking after the interests of the service contract industry, also now serves as general counsel of the Guaranteed Asset Protection Alliance and the Motor Vehicle Ancillary Products Association, which look after additional types of protection plans, such as dents, windows, wheels, tires, key fobs, and GAP waivers, which cover the unpaid balance of an automobile loan in the event of a total loss of the vehicle.
"It used to be just about break/fix," he said. "If something breaks, we'll fix it. That's a service contract. But now, you can buy just a key fob, or just a paintless dent repair, or just a tire-and-wheel -- all of these ancillary products that aren't part of the traditional bumper-to-bumper coverage."
Meenan said he probably won't have time in Nashville to get into some of the signature achievements of his law firm, which for decades has pioneered the idea that the industry would benefit if only all 50 U.S. states had similar rules and regulations governing service contracts. But it was his law firm that drafted many of the portable electronic insurance laws that now enable retailers to sell loss and theft insurance over the counter, without having to send their cashiers to insurance school or register their sales clerks as insurance agents.
Limited Lines Licenses
"When you look at laws that talk about a limited lines license and how the policy works, it's our firm that drafted those, hired the lobbyists around the country, and got all that passed," he said. "It took about three years." But Meenan is going to leave that discussion to the other attorneys that follow him.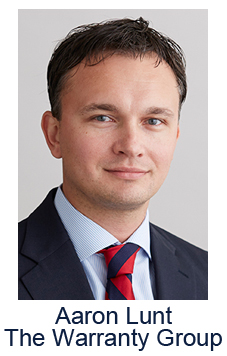 Therefore, after a refreshment break, Aaron E. Lunt, the assistant general counsel and head of regulatory affairs at The Warranty Group Inc., will deliver a case study entitled "Implementing State-by-State Licensing Requirements for Portable Electronic Insurance (PEI), Producer Licensing Overview, and Consumer Service Contracts," beginning at 9:40am.
Lunt said that service contracts by definition are not insurance contracts, which therefore entitles them to less regulatory oversight than an insurance contract typically receives. However, with items such as smartphones, consumers want to protect themselves against additional perils that clearly are insurance. Personal Electronic Insurance is the way that can happen.
"Service contracts basically covers a breakdown of component parts," he said. "Portable electronic insurance covers other perils such as loss and theft. And it makes it an insurance product. So it's treated differently from a regulatory perspective."
Fortunately, he said, new state laws have been passed in recent years that treat PEI differently from other types of insurance. "Although it's insurance, it's still treated will less a degree of oversight, which is a really good thing for our industry."
Perceived Vulnerability
Lunt said he is going to talk about the new laws' effects on all types of consumer goods, with a particular focus on portable electronic devices such as smartphones. Those devices, because of their high price and perceived vulnerability, are the perfect targets for PEI policies.
"Everybody has one. They're small. They're easy to lose. They're easy to misplace. And they're a very hot topic for theft. An iPhone, for example, retails for $500 or $600," he said. So loss and theft coverage is very popular.
However, the iPhone just turned seven years old and PEI is even younger. And some protection plan providers have found out the hard way that they underpriced the risk, and lost money on their book of business as a result. Lunt said that's becoming less common now as the market matures and better loss history data becomes more available. Also, the mobile technology itself, through "find my phone" and "erase my data" apps, are increasing the chances of loss recovery and decreasing the appeal of theft, he added.
Until now, the mobile phone companies have led the way in terms of selling protection plans that include loss and theft coverage. But that's changing now, Lunt said, as other retailers begin to take advantage of PEI laws.
"I feel that the Portable Electronic Insurance legislation that has been passed, there's a limited lines license that is really the golden star of the legislation, so that should level the playing field between the retailers and the service providers," Lunt said.
Lunt said that although he's a lawyer and will be talking about legal issues, his presentation will also appeal to people on the sales side of the business. "One of the main reasons that Portable Electronic Insurance legislation has been so good for the industry is because of the distribution aspect of it through the sales channels has been given really favorable treatment," he said. "So if they're salespeople for service contract companies and OEMs, this is another area where they can be selling. It's another arrow in their quiver."
The industry, he said, is increasingly focusing on regulatory issues, because the ability to remain in compliance with the various state and federal laws is becoming a selling point for the administrators and insurance companies. "When you want to do business with particular vendors, providers, and administrators, compliance, which used to be more of a background issue, is becoming a more pre-eminent and prominent issue that has to be dealt with," he said.
Adding Loss & Theft to the Mix
At 10:20am, Greg E. Mitchell, an attorney in the insurance regulatory practice group of Frost Brown Todd LLC, will continue the focus on bundling insurance with service contracts in a case study entitled "Hybrid Products: Learning from Case Examples of Great Deals ... and Not So Great Deals."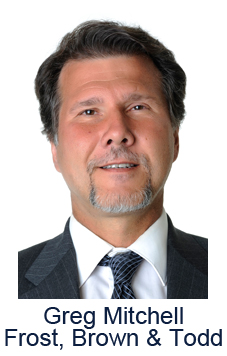 Mitchell said he will talk primarily about so-called hybrid products, which are a combination of traditional service contracts covering break/fix and insurance contracts covering perils such as loss and theft.
"We'll talk in general broad terms as to the development and where regulatory rules govern," he said, "under the different rules and structures, and how companies can go through the analysis to make the decisions to do it in a compliant manner."
He said he's been helping his clients remain compliant with the various state insurance laws for at least 25 years, though of course the bundling of insurance coverage into protection plans for items such as smartphones is a more recent market development.
Basically, you start out with product warranties that cover defects and malfunctions, and you can purchase extended warranties and service contracts that add more time to the coverage. You can buy accidental damage protection in case the phone is dropped or drenched. And now you can also protect yourself against loss and theft, depending upon who's selling the protection plan.
Lots of Messes to Clean Up
"Depending upon what jurisdiction you're talking about, you will get into subtleties as to the differences in how the various states treat each of those types," he said. "I deal with this stuff day in and day out, and it's very complex. I recommend that companies get it right and put in the time and attention up front, so they don't find themselves in a difficult position."
He said he's not going to name any names, but there are numerous instances where companies didn't do it right at the front end, causing problems later on. Sometimes they failed to register as an administrator in a state that requires such registrations. Other times they confused an obligor with an administrator, or they got into trouble when enforcement actions were triggered by consumer complaints that arose from misunderstandings of one sort or another.
Mitchell said he plans to use those examples as cautionary tales for companies that are thinking about getting into the product protection business, especially in cases where loss and theft will be included in the package. That just adds another layer of complexity to the program, because now you're mixing actual insurance with non-insurance.
Many times, Mitchell said, he doesn't get the call for help until after there's been a problem, and an enforcement action has been launched by a regulator. Then his legal team has to go in and clean up the mess, making the program compliant with state insurance laws and regulations. It would be much easier to do that work at the front end, he said.
The Art of the Deal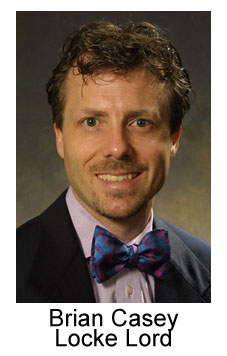 Another not-to-be-missed panel discussion is "Attracting Internal and External Investment to Extended Warranty Product Development," scheduled to begin at 9:10am on Tuesday morning. Brian T. Casey, a partner at the law firm of Locke Lord LLP and co-chair of its Regulatory and Transactional Insurance Practice Group, will lead a panel discussion about private equity investments in service contract companies.
Casey staged a similar panel discussion last week at the GWSCA conference in Chicago, which was entitled "Mergers and Acquisitions Primer for Service Contract Providers." where he was accompanied by Christopher L. Gillock, the managing director of Colonnade Advisors LLC, and by Dominic Hood, the vice president of Flexpoint Ford LLC, a private equity investment firm with $2.3 billion under management.
During that discussion, the trio proceeded through all the steps involved in a successful acquisition: preparation of the business for sale, valuation, budget forecasts, due diligence, background checks, confidentiality agreements, execution of the purchase agreement, employment agreements, earn-outs, holdbacks, income tax considerations, and post-deal exit strategies. Casey stood at the podium and clicked through the bullet points, while Gillock and Hood added in their commentary at all the appropriate points.
Casey, who has made presentations at every Warranty Chain Management conference and most other industry gatherings, said it was his idea to focus on the art of the deal this time around. "I usually do the mundane regulatory and legal stuff," he said. "So I was looking for a different angle. And I'm a deal guy at heart." He said his legal practice at Locke Lord is just about equally split between deal-making and regulatory work, so it's easy for him to switch from one to the other.
In Nashville, Gillock will once again be a panelist along with Casey, but the role of the representative from the investment community will be filled by Steven G. Carrel, the managing director of Transportation Resource Partners. That private equity company, we note, is an investor in growth-oriented businesses in the transportation sector, and is closely linked to the family-owned Penske Corp.
According to his online bio, Gillock has advised clients on more than a dozen merger, acquisition and divestiture transactions totaling in excess of $3.7 billion, and has worked on debt and equity financings totaling over $4.5 billion during his career.
"We want it to be more free-flowing," Casey said. Gillock will act as if he's advising the seller, while Carrel will act as if he's the buyer. They will again take the audience through the process, from the moment the seller decides his company is for sale to the moment they sail off into the sunset.
Casey said there have been a lot of deals lately in the service contract industry, particularly in the vehicle service contract segment. "They're attractive acquisition targets," he said, "with good free cash flow, a highly-fragmented industry, and opportunities to increase their business through the use of good technology."
Warranty Attorney
So whether it's regulatory compliance, keeping up with new laws, or packaging a company for an acquisition, it's probably going to involve at least one attorney. And when it comes to warranties and service contracts, four of the best will be speaking in Nashville next week.
Casey said he thinks the heavy focus on the legal side of the service contract industry is vastly necessary, given the nature of the business. "That tends to be true for any highly-regulated industry, whether it's true insurance, banking, or securities," he said.
And much like Mitchell will say in his presentation, it comes down to pay me now or pay me later, because those who don't do it correctly up front will have to ask for help cleaning up the mess later on.