November 19, 2015
The E-Warranty Act of 2015:
The new law modernizes the options for compliance with the Magnuson-Moss Warranty Act and should also facilitate the e-delivery of service contracts. But other e-commerce laws state that parties must first agree to the use of electronic documents. The FTC must now write regulations that address these and other issues.

By Brian T. Casey, Partner, Locke Lord LLP


Editor's Note: This column by attorney Brian T. Casey
of Locke Lord LLP, is the latest in an ongoing series of
contributed editorial columns. Readers interested in
authoring a contributed column in the future can click here
to see the Guidelines for Editorial Submissions page.




On September 24, 2015, the federal E-Warranty Act of 2015, which amends the federal Magnuson-Moss Warranty Act (the "MMWA"), became a welcomed new law for manufacturers that issue warranties to consumers for their retail products. It passed the U.S. Senate in July, passed the U.S. House of Representatives on September 8, and was promptly signed into law by the President two weeks later.

Manufacturers are now able to fulfill delivery of their consumer products warranties governed by the MMWA in digital format through the Internet based on Congress' determination that (1) both manufacturers and consumers prefer the option to deliver and receive MMWA warranties online and (2) modernization authorizing electronic delivery of these warranties (a) is necessary for the United States' continued global competitiveness in manufacturing, trade and development of consumer products connected to the Internet, (b) allows expanded consumer access to relevant information about manufacturer's products in an environmentally manner, and (c) provides manufacturers with enhanced flexibility in meeting their product labeling and warranty requirements.

Given that the federal Electronic Signatures in Global and National Commerce Act ("ESIGN"), which permits electronic delivery of many types of agreements and disclosures required to be given to consumers, has existed for over 15 years, it may come as a surprise to those who are familiar with ESIGN and its state law analog, the Uniform Electronic Transactions Act ("UETA"), which has been adopted in 47 states, as to why Congress thought the E-Warranty Act was necessary and, if so, why it took so long for e-delivery of MMWA warranties to become authorized.

UETA is the prevalent applicable e-signature law among the states because of ESIGN's reverse pre-emption provision that defers to UETA, leaving ESIGN applicable only in states that have not adopted UETA or have adopted a modified version of UETA that is inconsistent with ESIGN. Nevertheless, the E-Warranty Act should enable significant warranty administration cost savings for manufacturers and retailers and improved warranty services to consumers.
FTC Enforcement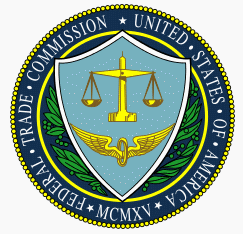 The MMWA, which the Federal Trade Commission enforces, governs the content, delivery and other requirements for written warranties made by manufacturers or suppliers, although the MMWA does not require that they make consumer product warranties.
As outlined in the FTC's online guide entitled Businessperson's Guide to Federal Warranty Law, sellers of consumer products at a price more than $15 for which a written warranty is provided must provide consumers with pre-sale access to a written warranty by (a) displaying it in close proximity to the warranted product or furnishing it upon a consumer's request before the product sale and placing signs reasonably calculated to call the warranty to the prospective buyer's attention for in store sales of warranted consumer products, (b) clearly and conspicuously disclosing the full text of the written warranty or a statement that it can be obtained at a certain address upon a consumer's request for catalog and mail order sales, and (c) disclosing to a consumer before a product sale that the sales representative has a copy of the warranty which the consumer may inspect during the sale process for door-to-door sales.
The E-Warranty Act amended the MMWA and now permits the satisfaction of all requirements for the availability of a written warranty for consumer products by (1) making the warranty available in an "accessible digital format" on the consumer product's manufacturer's Internet website in a "clear and conspicuous manner" and (2) providing the consumer with information about how to obtain and review the warranty by stating on the product or its packaging or in its manual the manufacturer's Internet website location where the warranty can be obtained and reviewed and the manufacturer's telephone number or postal address or some other non-Internet means of contacting the manufacturer to obtain and review its warranty.
However, for all three types of consumer product sales -- in-store, mail order and door-to-door -- use of a manufacturer's Internet website for MMWA warranty fulfillment requires that a seller of the consumer product make the terms of the warranty available to a consumer before his or her purchase of the consumer product by electronic or other means. Thus, a seller must make the warranty available to the consumer at the point of product sale by either having a tangible copy of the warranty or providing Internet access to the manufacturer's website where the warranty can be accessed and reviewed by the consumer.
MMWA warranties are not signed by either the manufacturer making the warranty or the consumer to whom the warranty is made, and thus, the E-Warranty Act is only an e-delivery law. The FTC is required to adopt regulations to implement the E-Warranty Act by September 24, 2016. These regulations are likely address issues such as electronic delivery of product owner's warranty registration cards.
Consent for Electronic Delivery
One of the tenants of both ESIGN and UETA is that the transaction of business electronically, including delivery and receipt of documents required to be delivered in writing, is a consensual matter (i.e. the parties to the transaction must agree to the use of electronic documents and a business cannot force a consumer to deal with the business only in an electronic transaction manner). Accordingly, the E-Warranty Act runs afoul of this principle as it permits manufacturers to deliver their MMWA warranties electronically by their posting on the manufacturer's website so long as a consumer has point of sale access to the terms of the warranty by electronic or other means before the customer's purchase of the consumer product.
While ESIGN authorizes federal governmental agencies to issue regulations interpreting ESIGN, these regulations must be consistent with ESIGN and cannot add any new requirements. Because the E-Warranty Act does not reference ESIGN, seemingly making the E-Warranty Act a standalone federal e-delivery statute, the relationship and interplay between these two federal laws is unclear, as will be the FTC's future regulations promulgated under the E-Warranty Act.
For service contracts, which oftentimes provide coverage for a manufacturer's product defect after expiration of its MMWA warranty, the consumer service contract purchaser must agree with the service contract provider to receive electronic delivery of the service contract, which puts service contract providers at an e-delivery disadvantage when compared to manufacturers' delivery of electronic MMWA warranties. Even manufacturers or their affiliates that issue service contracts covering their own products cannot e-deliver their service contracts without the purchaser's agreement to e-delivery.
Like MMWA warranties, service contracts are not signed by service contract providers or purchasers. Therefore, the service contract industry (including manufacturers selling their own service contracts) should consider promoting state legislation that would enable e-delivery of service contracts much the same way as the E-Warranty Act now allows for MMWA warranties, as well as the personal lines property and casualty insurance industry has done for the e-delivery of standardized auto and homeowner's insurance policies through an insurer's posting of the specimen insurance policy form on its website coupled with the delivery of a tangible insurance declarations page to the insurance policyholder.
Finally, as with other e-contracting processes, companies offering e-delivery or e-posting of the warranty information should consider how they will be able to prove the actual content in effect for a given consumer at a particular delivery time and website location. In particular, companies must consider record retention aspects to enable a records custodian to authenticate a given set of warranty terms as the actual terms in effect at a given time.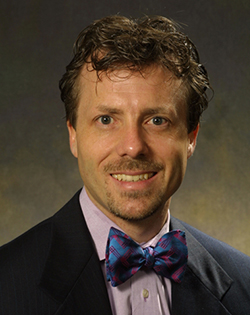 About the Author:
Brian T. Casey is a partner in the Atlanta office of the international law firm Locke Lord LLP. As co-leader of Locke Lord's Regulatory and Transactional Insurance Practice Group, and a member of the firm's Corporate, Capital Markets and Health Care Practice Groups, Brian focuses on corporate, merger and acquisition, corporate and structured finance and other transactional, and regulatory matters for corporate clients in the insurance, financial services and health care industries.
One significant facet to Brian's practice is a focus on the service contracts industry across all types of covered products, including mobile phones, computers, homes, furniture and automobiles. His clients include insurance companies, insurance holding companies, managing general agents and insurance agencies, third party and claims administrators, banks and other financial institutions, investment banks and reinsurance companies.
---
Happy Thanksgiving Day!
Next week, the U.S. celebrates its Thanksgiving Day holiday, and in keeping with that schedule, we're going to skip a week on November 26 and publish our next newsletter on December 3. It's hard to believe the year is almost over, but the holiday shopping season is just beginning. Please stay safe if you're traveling, and stay warm if you're not, and we'll see you again next month.