February 4, 2016
PCMI & Ancillary Products:
As the protection plan industry broadens from just break/fix coverage, new software platforms have enabled sellers to more efficiently make their offers and print the paperwork, and new ways of delivering those platforms have allowed smaller startup companies to launch and administer innovative new products.
Across the service contract industry, break/fix coverage is becoming less interesting. At the same time, comprehensive protection plans that cover much more than break/fix are becoming more compelling. And the consumer advocates saying "don't buy extended warranties" have yet to catch on to the change.
With smartphones and laptops, that means broadening the coverage to include protection against damage, droppage, spills, loss and theft, in addition to break/fix. With cars and light trucks, that means all sorts of additional protections and coverages, brought together under the umbrella term of "ancillary products," which includes such things as tire and wheel protection plans, anti-theft etch products, appearance products, ding and dent programs, windshield repair, and several other coverages.
Although the critics haven't yet caught on, the industry itself has done a good job of preparing itself for these changes. Laws were changed to allow for the bundled sale of break/fix coverage, damage protection, personal electronics insurance, and ancillary products by retailers and dealers. And marketing strategies and training routines were changed to provide for the smooth offer, sale, and delivery of protection plans that cover more than just break/fix. As a result, it's been a record year for service contract sales in the U.S., despite the best efforts of the naysayers.
Software Platforms Enable Growth
But there's also a story to be told of the way the industry changed behind the scenes, in terms of how the software platforms used by these retailers and dealers was enhanced to allow for the right options to be selected, the correct prices to be charged, and the appropriate paperwork to be printed, signed and delivered to the customer at the time and place of sale. After all, it is a contract.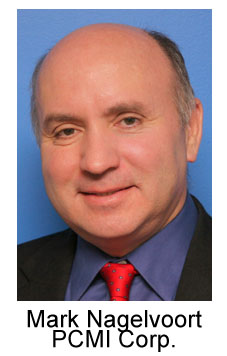 Mark Nagelvoort, president and CEO of PCMI Corp., has been developing software for the vehicle service contract industry for decades. He's been a longtime reader and advertising sponsor of Warranty Week, and a major contributor to industry events. And while he's seen it all, he said the ancillary products industry is the fastest-growing product area he's ever seen. "I've seen this thing go from nothing to easily over a billion in the U.S.," he said.
One of the reasons he's so close to the fast-growing and quickly-changing industry is that his company's software is actually enabling some of that growth and change. Mark Trahan, president of MT Companies LLC, doing business as Armor All Dealer Products, said the launch of his paint and interior protection business would have taken much longer, and would have been much costlier, had it not been for Nagelvoort's administration software platform, and the way it's been packaged in a software-as-a-service format.
"This is really moving up the food chain in dealerships," Trahan said about ancillary products. "I think VSC is still king. I think it will always be king. But the appearance side of the industry has gained a significant amount of market share, especially over the last decade."
Meanwhile, the importance of these protection products to the dealership has grown as the profits possible from the sale of the actual car have declined. "As the dealer's margins are decreasing on front-end income, they need the good quality programs: VSCs and ancillary F&I products like ours."
The key event, Trahan said, was the introduction of better computer-based menus into the dealership management systems used in the finance and insurance offices of the franchised auto dealers. It sounds like a small step but it turned out to be a crucial one.
The F&I offices were already offering car buyers vehicle service contracts, maybe GAP coverage, and perhaps an anti-theft option such as LoJack. But they didn't have the stamina -- and buyers certainly didn't have the patience -- to slog through seven or eight additional coverages and protection plans.
Faster & Simpler Product Offers
Along comes the menu system, which made the whole process faster and simpler. The F&I manager asks a few key questions, and the customer makes their selections. The dealership management system is linked to the protection product software, so the appropriate contracts can be printed and signed by the customer.
"The menu system in dealerships was really the impetus for more products being offered to the customer," Trahan said. "It became a unique and easy way to offer more than two or three products."
Years ago, while working at a previous company, Nagelvoort and his software designers pioneered the development of menu systems for dealers, as well as the back-end administration systems. That concept has continued into the latest generation of the Policy Claims and Reporting Solution, or PCRS, the flagship product line of his current company, PCMI Corp.
"One of the challenges back then," Nagelvoort said, "was how do you talk to the customer and how do you explain the products? And one of the reasons we call it the PCRS system, and not the service contract system, is we help people bring new products to market that consumers are looking for and retailers are looking to sell. In addition to doing service contracts and GAP, the protection industry has been a major growth for us."
PCMI has already done all the hard work of integrating the service contract administration system with all of the major dealer management system platforms. PCMI has done all the hard work of making the administration system capable of working with multiple types of ancillary protection plans besides vehicle service contracts. And it's made the PCRS system available in a software-as-a-service option, reducing the cost of ownership for administrators. So it's really a technological short cut for companies looking to get into the market with new kinds of protection products.
"We now sign deals with people where they run in our data center," Nagelvoort said. "It's like Salesforce.com -- you just pay for usage. It already has all these connections. A very large global OEM uses us. And very small start-ups can use us. And they can all bring products to market. The cost model has completely reversed itself in a very short period of time."
Legal Foundation Develops
Meanwhile, the legal case for the development of the ancillary market has been proceeding as well. The attorneys running the Service Contract Industry Council, which for decades has looked after the needs of manufacturers and retailers in the extended warranty industry, saw the need for diversification coming almost a decade ago. In 2007, the Meenan P.A. law firm helped to launch the Motor Vehicle Ancillary Products Association, and around that time they also helped launch another trade association spin-off called the Guaranteed Asset Protection Alliance.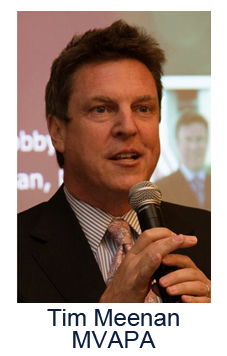 Tim Meenan, the law firm's managing shareholder and the executive director of the SCIC, MVAPA and GAPA, said that while some protection companies are members of all three trade associations, most are members of just one or two. Some that offer just paint protection or just key fob replacements are members of just MVAPA. Others such as AmTrust Financial Services and Assurant Solutions are in all three trade groups. It's all a function of their place in the industry, he said.
"Fifteen or 20 years ago, you used to go into a car dealership and you'd be offered two or three things," Meenan said. "I think the list of things that car dealers are offering is growing." And that's a reaction to growth in customer demand. "Consumers seem to really like them."
For instance, he said that in Florida where he lives, a flying insect called the "lovebug" is a common pest. They tend to live near highways in warm climates, and tend to get squashed by passing cars. And if they're left on the paint for more than a day or two, they'll cause some permanent damage. A paint protection product can prevent this from happening. And if it doesn't, the product warranty will cover the cost of repainting.
"Dealers are also packaging two or three of these together," Meenan added. "Sometimes you can buy key fob and paintless dent repair together. So there are a lot of combinations. And each one has a different legal theory."
Some are warranties and some are service contracts. Some would be insurance products if not for the efforts of MVAPA. For instance, tire protection packages can cover the cost of damaging the wheel by running over a cinder block. If that kind of coverage could be sold only by licensed insurance agents, it would not be possible to add it into an F&I office's suite of protection plans.
Meenan said that several years ago, regulators in Ohio and California threatened to regulate certain ancillary protection products as insurance, so the need for a new trade association to prevent that from happening was obvious. That's more or less what the SCIC did years ago when it urged state insurance regulators to not treat service contracts as insurance products if certain financial and legal criteria were met. And that's worked out tremendously well for the industry.
Pace of Innovation
Nagelvoort said he's seen the pace of innovation accelerating in the vehicle protection industry in the last few years. Now it's much more than just fixing mechanical breakdowns. So it's a good thing PCRS wasn't architecturally restricted to just certain products such as VSCs. "Products like these have existed for a long time," he said, "but they've expanded like crazy. I can't think of a single car dealership in the entire United States now that's not selling these types of products."
In turn, one of the things driving that fast pace of innovation is the ability for companies to come to market quickly, and to change product attributes, coverages, and prices quickly. And then, the crucial attribute is the ability to quickly get those changes into the software, the promotional literature, the product documentation, and ultimately the contracts signed by the customer.
"Without the technology story, it would be a monster to come to market," he said. "And if it's a monster to come to market, the innovation would slow down, because if you wanted to make a change, you had to reprint thousands of forms, and get someone to physically take the new forms to the dealer."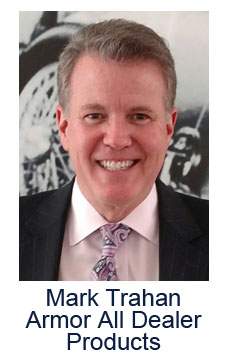 "The industry has to be very nimble," Trahan added. "You have to be able to modify your coverage, adjust rates, adjust reserves, and adjust presentations. In the past, you would issue a brochure and a warranty form to a dealership. And if you found out that a competitor had changed their level of coverage or their pricing, it would be a massive act to go and try to modify all those paper goods."
Today, he said, he could make a change now and have it in the PCRS software by tomorrow. In the past, depending upon the scale of the change, it could take weeks or even longer. In fact, he said, some changes were deliberately postponed to allow more time to burn through the existing inventory of paper goods before they became outdated.
Trahan said products like PCRS also help propel the sales of the protection plans by the dealerships. "The easier we can make our program available to be displayed, sold, and processed at the dealerships level, the more sales we get and the better penetration we get," he said. "And that's where technology helps companies like ours grab and increase market share, and help our dealer clients show the features, benefits, and values of programs like ours."
Keeping Up Appearances
Nagelvoort noted that the importance of preserving the appearance of a car has also increased, because people are planning on holding onto their cars longer, or perhaps passing them onto their kids. And the cars are being built to last longer. So people are thinking more about how it will look in six or seven years.
"A lot of the quality has come back into the cars," he said. "We tend to think a lot more about the duration of the item. And this is not just cars; it's also boats, power sports. So you want to protect how it appears. You don't want a big stain in the front seat. You don't want a bunch of scratches on your hood. You've got a big investment in the car."
At the same time, none of the factory warranties protect paint against environmental damage: tree sap, road salt, bird waste, etc. And VSCs don't protect owners from damage either. They're break/fix policies that don't cover rusting bodies or peeling paint, unless that's proven to be a design defect of some kind.
Trahan said it's like a resurgence of the aftermarket rustproofing business once dominated by the likes of Rusty Jones and Ziebart International in the 1970s and 1980s. Those companies also depended upon networks of dealers and franchise locations to apply the sprays, finishes, waxes, or undercoats to cars and trucks to inhibit rusting. Those businesses declined for unrelated reasons, but now the latest generation of dealership software is facilitating the rise of their offspring.
Selling Appearance Protection
Armor All Dealer Products works through independent general agents to sell its SmartShield protection products to the dealerships and train its people how to sell the coverages to consumers and how to apply the chemistries to their vehicles. Trahan's company suggests the sales prices, but the dealerships are free to mark it up as they see fit. Depending on the coverages and options selected, a package of chemistries can cost anywhere from $300 up to $1,000.
On the website, there are links to videos and documents that explain the chemistries used to protect paint, fabrics, carpeting, and leather. Trahan said two of the most popular links on his company's website are at the bottom of the "Why SmartShield?" page: A link to an article on the Kelley Blue Book website entitled, "How to Maintain the Value of Your Car," and a section of J.D. Power's NADA Guides website about used car prices.
"They've got great information there that talks about the easiest way to protect the resale value and good look of your car," he said. "And resale value is so critically important to consumers. But it's important to dealers as well, to sell these types of programs, because dealers need those cars to be in great shape as well. The better a car looks, the more money they can put into that vehicle, and the more cars they can sell. So it allows them to give people more money for their trade."
Also, unlike with VSCs, etch, or GAP programs, with appearance products the customer doesn't have to wait for something bad to happen before they get any value from their purchase, Trahan added. "With our appearance product, the customer gets to drive a great-looking vehicle, because we put great chemistries on the car that keep the paint looking great, and keep the interior looking great. So they get to enjoy the benefit of the program every day that they own it."
Nagelvoort noted that the presence of PCRS as the administrative platform also improves the speed and accuracy of the communication of the sales data by the dealership to the agents and to Trahan's company. "So as soon as the dealer is keying it in on his screen, Mark Trahan knows the guy is selling it," he said. "And the insurance company knows there's going to be a record of the sale."
Back in the old days, the news of a sale might not be spread until the end of the month. And by then the dealer could have run out of the product. "This industry wouldn't be a billion dollars if we had to run it the way we did back in 2005," Nagelvoort noted.
On the downside, the existence of better, faster, cheaper administration and dealer management software also makes it easier for Armor All's competitors to enter the market. And they can make fast changes to their Ts & Cs and pricing as well. But this is where the Armor All branding comes into play. Trahan said he remembers all the Rusty Jones ads from his younger days, and he's betting that people also know and respect the Armor All brand name.
Armor All Protectant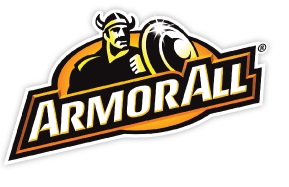 The brand name "Armor All" remains a trademark of The Armor All/STP Products Company and is used by MT Companies LLC under exclusive license. Trahan said he approached Armor All about the licensing arrangement, and said he found that the company had a very strong interest in getting into the new car protection industry through an ancillary product offering.
Interestingly, the paint and fabric protection is being sold as a feature of the product warranty of the chemistries that are applied rather than as a coverage of a service contract. Armor All Dealer Products is the administrator of the warranty program. And it has an exclusive license for that purpose within the automotive business.
So in that way, the warranty on one product -- the protective chemical -- covers damage to another product -- the paint or fabric. So it acts like a service contract but in legal terms it's a product warranty. And while these protective coatings are very unlike the magical elixirs from years ago that allegedly protected cars from mechanical breakdowns once they were poured into the crankcase or radiator, its legal structure is not that different.
There are others who also license the Armor All brand for other purposes. For instance, Zep Inc. sells maintenance and cleaning solutions to a wide range of manufacturers, car washes, restaurants and food processors, hotels, hospitals, schools, government organizations, and consumer end-markets. Its Zep Vehicle Care business unit sells Armor All Professional to the commercial car wash industry for use alongside other popular brands such as Rain-X Spot Free Car Wash and Black Magic Wet Shine Car Wash.
Another company called Cleva North America Inc. sells an Armor All-branded line of car vacuums, wet/dry vacs, and even an Armor All compact orbital buffer/polisher. Cycle Force Group LLC, doing business as Armor All Bike, markets a series of Armor All-branded lubricants for bicycles.
Right Time, Right Place
But as far as we can tell, there are no others selling Armor All-branded ancillary protection products through new car dealerships. "I went to Armor All, which is the number one appearance protection brand in the United States, and said there's this new billion-dollar industry in the dealerships, and with the right chemistry, the right branding, the right warranty support, and more importantly, with the right technology partner, we could compete in this marketplace," Trahan said.
"You can have the greatest program on the planet. But if you can't deliver it properly to the consumer at the dealer level, you might as well take your ball and go home," he said. "You really need to have the technology on your side to have a well-rounded product offering."