March 3, 2016
Warranty Workshops:
In less than two weeks, a team of warranty and service contract experts are going to conduct six half-day workshops aimed at both basic and advanced practitioners of topics such as warranty metrics, analytics, legal issues, service delivery, cost-cutting, revenue-raising, and ultimately an improved customer experience.
Readers thinking about going to Jacksonville, Florida in two weeks for the Warranty Chain Management Conference might want to consider what time they're arriving, because there are three great workshops planned for the morning and three more planned for the afternoon on Tuesday, March 15.
Several of them look at product warranty and service contracts together as two kinds of service delivery that can feed one another. Several workshops look at the customer experience, and how warranties and service contracts can give a company its best chance to impress a customer, leading to repeat sales and increased profits. And several are going to look at how market research and advanced analytics can help a company decide what its priorities should be.
We talked with most of the presenters, and asked them to describe not only the subject matter they plan to talk about, but also who they think would be the perfect listener. And what they said was they really hoped they would end up talking not just with listeners, but also with participants, who were prepared to share their own experiences as much as they wanted to hear about best practices.
Tuesday Morning Workshops
From 9am to noon, participants have their choice of three concurrent WCM workshops:
"How to Give Your Warranty CRM a Big Boost," by Scott McLaren, chief marketing officer of Fortegra Financial Corp.,



"How to Develop a Business Model for Supplying an Extended Warranty/Service Contract for an Out-of-Production Product," by Ron Giuntini, owner of Giuntini & Company Inc., and



"Unlocking Hidden Profits in the Warranty Chain," by Michael Blumberg, president of the Blumberg Advisory Group, and John Thomann, a management consultant with Service Elevation Partners LLC.
Managing the Customer Relationship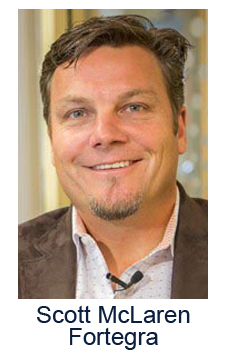 Scott McLaren, chief marketing officer of Fortegra Financial, said his workshop, entitled "How to Give Your Warranty CRM a Big Boost," said lots of people misunderstand what warranty CRM really is.
"A lot of times, when you talk about CRM, people tend to think about customer relationship management," McLaren said. And that devolves into sending personalized letters to customers and even birthday greetings. "That's not what it's about. It's really about putting the customer at the epicenter of your business, listening to him and responding correctly."
McLaren said it won't be in relation to any single industry. Rather, it will be more of a philosophical discussion that applies to businesses across the spectrum. He said he's hoping the workshop attendees ask the right questions to make it more applicable to their situations and their industries.
"CRM means a great deal to a lot of people, but I think in its rarest form it's understanding that control over marketing and messaging really isn't in the hands of us as businesses any more. It's in the hands of consumers. And once you understand that, you tend to run your business a bit differently. So what I'll be talking about is why I believe that paradigm shift exists," he said.
Those who should attend include executives, customer service representatives, sales associates, and anyone with even the most basic customer interaction, McLaren said. "The perfect attendee for me would be the person that can implement the change within an organization."
A Different Kind of Customer Service
McLaren said he started out working with the Saturn Corp., a subsidiary of General Motors that positioned itself as "a different kind of car company," with its own manufacturing plants, its own dealer network, and most importantly, its own sales philosophy. Unlike most other nameplates, the company had a "no haggle" pricing strategy, which freed the customer from having to bargain down a purposefully high initial list price to something more affordable.
After making the transition six years ago to ProtectCell, an administrator of mobile phone protection plans that Fortegra recently acquired, he worked with independent dealers selling a wide variety of models for use on a cross-section of wireless networks, where the competition was not just Apple Inc. and its AppleCare program but also the protection plans offered by the phone companies themselves.
"For me it's always been about the customer," he said. "I get a great thrill when I have conversations with independent wireless dealers, who might have 12 to 40 stores. And when I see them implementing certain things relative to their customers, it's really satisfying for me. They call me back and say 'It really works!'"
More recently, McLaren said he's been engaged with the task of integrating all the acquisitions made by Fortegra into a unified brand, and building them into an integrated and customer-focused enterprise. "We can do TPAs. We can do insurance underwriting. We do credit, insurance, warranty, and extended service contracts. We work with credit life, unemployment insurance, cellphone warranties. We do some work with schools, insuring the equipment they're providing to students."
McLaren said he's based in the former ProtectCell offices in Novi, Michigan. But the parent company is based in Jacksonville, Florida, not far from the site of this year's WCM Conference. Besides his workshop on Tuesday morning and a Thursday morning "Moneyball" presentation on warranty sales metrics by Kevin Cundiff, Fortegra's vice president of sales, he said he's going to spend a lot of time simply listening and understanding what WCM is all about.
He said he's hoping that the attendees of his workshop come with lots of comments and questions, making it as interactive as possible. "I've been to many conferences, both in and out of this industry. And far too often, it's a one-way dialog. And that's not what I think is most beneficial, especially for a workshop. So I'm hoping that attendees come ready to share ideas, have open and candid conversations, and even challenging dialogs," McLaren said.
Coverage for Out-of-Production Machines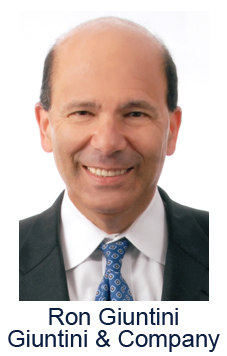 Ron Giuntini, owner of Giuntini & Co., said his morning workshop, entitled "How to Develop a Business Model for Supplying an Extended Warranty/Service Contract for an Out-of-Production Product," is going to narrowly focus on just that topic, which he said could actually be a huge market opportunity for the shrewd businessman.
"Most service contracts deal with items that are in production," he said. "And what happens is that service contracts drop dramatically after a product is no longer in production." But he sees that as an opportunity rather than a disadvantage.
"I'm talking about capital assets," he said. "These are items that are on people's balance sheets." It includes everything from medical equipment and computers to airplanes and construction equipment. And the value of all that equipment, he estimates, is something on the order of $8 to $10 trillion in the U.S. alone.
"It's a whole different animal where you have much longer lives in regards to value," he said. And it's not just a question of the residual value of the machinery. It also matters in terms of the value the machinery produces, and whether its output justifies the purchase of a protection plan.
"There are all kinds of ramifications when an item is out of production versus something that's in production. There are lifecycle issues and reliability issues. And what happens over time is the value of an out-of-production product starts declining, so the service contract price becomes a larger and larger percentage of the residual value of the product."
In other words, when the product is worth $30,000, its owner might be willing to pay $2,000 for a five-year service contract. But if its residual value declines to $8,000, would that same owner still be willing to pay $2,000 for five more years of protection?
With consumer products such as automobiles, the owner's emotions might also enter into the equation, Giuntini said. But he noted that in this workshop his emphasis is going to be on commercial products sold into the business-to-business market, and not so much the consumer products sold by retailers or dealers.
"On the commercial side, if you have a five-year-old machine or a ten-year-old machine and they both develop the value that you need in regards to output, even though their Blue Book values might be less, you still may be willing to pay for a service contract to ensure their availability and uptime," Giuntini said.
Uptime, in fact, is one of the biggest concerns of the commercial service contract buyer, Giuntini said. Dozens of employees and customers could be waiting for the output from that machine. So there's an economic cost to any extended periods of downtime. "It's not like a guy whose car breaks down, who can get a rental car," he said. "Every level of performance and reaction costs money. You have to have the resources positioned to do that. This is very sophisticated lifecycle planning. You have to do a lot of modeling. There are a lot of unknowns out there."
Significant Market Opportunity
Giuntini said the majority of that $8 to $10 trillion worth of capital assets are in fact out-of-production items. "Seventy percent of the machines within enterprises are out of production," he said. So rather than being a niche opportunity, he said the installed base is actually quite large.
From the provider side, you're likely to find that the original manufacturer becomes less and less interested in selling service contracts for older and out-of-production models as they age. And that doesn't necessarily always translate into increased interest on the part of third party administrators. Yet, there is a significant opportunity for the adventurous entrepreneur.
And there is a great need for not only accurate financial modeling, but also for other hard-to-learn skills such as parts sourcing. For instance, if a crucial part is needed for a repair, it might be cheaper to buy another unit on the used market and take the needed part off of that, rather than trying to buy a new part.
"To me, what's interesting in this whole area is that it can be a very profitable contract, if done right," Giuntini said. "You really have to know how a product is used before you can put together a service contract. I know how hard it is because I've done it in the aircraft industry. It's challenging, but it can be very profitable."
On the flip side, he's also run into accountants who are clueless about warranty accruals, and sales reps who think service contracts are merely a deal sweetener. "You need expertise," he said, "and you've got to be creative. It has different elements than the standard new product extended warranties and service contracts that most people are familiar with."
Besides the financial aspects, it also might be prudent for a manufacturer to remain in the business of providing service contracts long after a given product goes out of production. The reason, Giuntini said, is simple: brand protection. "It maintains your relationship with the operators of your out-of-production products."
Giuntini said he's going to aim the workshop at both the manufacturers and the third-party administrators. But he said that depending upon the industry and the manufacturer, the size of the opportunity for one group versus the other is different. In fact, it's usually dominated by one group or the other.
Some manufacturers that pay a lot of attention to this opportunity, and who do it well, leave very little for the independents to scoop up. Other manufacturers that long ago dismissed the viability of the market are leaving virtually the whole opportunity for the independents to exploit. And Giuntini added that many of those successful independents have turned out to be former employees of the manufacturer who identified the gaps and started their own companies to serve them.
Service Delivery As A Profit Generator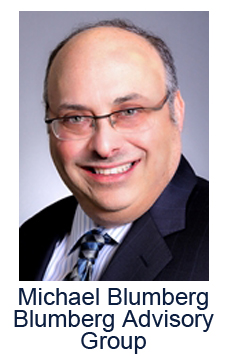 For the third option of the morning, two veteran consultants, Michael Blumberg, president of the Blumberg Advisory Group, and John Thomann, from Service Elevation Partners, will jointly present a workshop entitled, "Unlocking Hidden Profits in the Warranty Chain."
Blumberg said he and Thomann will be sharing some key performance indicators and performance metrics that relate to the warranty chain, and also how software can be helpful in facilitating some of these gains.
"I've looked at the impact automation has in improving the productivity and efficiency of the warranty chain," he said. "Data plays such a critical role in the warranty chain. We've moved from focusing on finding improvements by concentrating on process to now looking how data can help us be more intelligent about managing the warranty chain, and then extracting value from it."
Conversely, the sale of extended warranties can not only offset some of the costs of warranty, but can also turn into a profit generator for the company, he added. "The combination of cost savings and revenue gains can lead to enhanced profitability for manufacturers," he said.
"Service delivery is one of the largest costs associated with managing the warranty supply chain," Blumberg added, "and I'll be deconstructing that, looking at the various components that make up the service delivery process, and how inefficiencies in that process could be very costly."
Blumberg said he's going to focus primarily on high-tech industries, computers, and consumer electronics. "Anything with a printed circuit board, an electric motor or a drive," he said. And that includes telecom equipment, scientific instruments, medical equipment, and other products that are sold business-to-business, as well as all the gear that's sold business-to-consumer.
His target audience is upper-level CXOs, vice presidents, and senior managers, with responsibility over call centers, service, supply chain, warranty, operations, marketing, information technology, finance, and quality. "I think it's important for them to see where their costs are going," he said. "And they tend to have the ability to bring all these components under their umbrella. They're the ones that have the greatest leverage to drive changes, because they're responsible for the big picture."
Blumberg said most of his work these days is related to the topic of reverse logistics, which as its name suggests is concerned with the process of returning products back up the supply chain. Warranty and service contracts are parts of that process, but it's much wider than that. "But there's a lot of overlap, similarities, and synergies between how you manage the reverse logistics, supply chain, field service delivery, and the warranty chain," he said. "My focus also includes aftermarket, so we get involved in service contracts."
Tuesday Afternoon Workshops
After an hour break, three more WCM workshops will be available in the afternoon from 1 to 4pm:


"Warranty Claims Handling 101," by Justin Niznik, an attorney with Bowman and Brooke LLP,



"Transforming Warranty Management Into Improved Customer Satisfaction and Revenue Generation," by Bill Pollock, president of Strategies for Growth, and



"Limited Warranty and ESP Program Warranty Analytics: How to Unleash New Profitability and Customer Loyalty," by a team that will include Paul Swenson, After Inc.'s executive vice president of business development, Scott Morrison, the company's executive vice president and chief strategy officer, and Dan Adelsberg, its group director of analytics; as well as Tony Poll, the extended warranty manager at Polaris Inc.
Warranty and the Law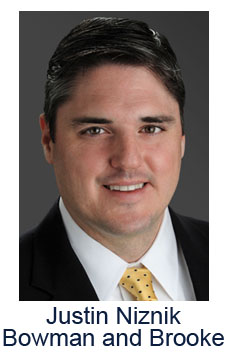 Justin Niznik, an associate attorney with the firm of Bowman and Brooke, said he thinks it makes perfect sense for a lawyer to talk about claims handling, as he will in his workshop, entitled, "Warranty Claims Handling 101." "Most of the time, the claims handlers are people that are paralegals," he said. "And some companies have an attorney supervising some warranty claims people."
Many times, he finds that people from different parts of a company suddenly find themselves shifted over to customer relations, consumer affairs, or warranty claims handling, not because they asked for the job but simply because they were needed. He said he wants to do a workshop for them, which outlines some of the things they need to know.
"Maybe you're somebody who's new. That's why you're at this conference. You've been with your company for a long time, but maybe this is a new responsibility you've assumed. That would be an excellent person to go to this [workshop.] These are things you wish somebody had told you the day you started," Niznik said.
That's where the 101 in the title comes from: it's like a college freshman-level course for claims handlers about warranty and the law. Niznik said he is definitely going to emphasize the legal ramifications of doing certain things, so that the people who are dealing with these claims have a better understanding of the bigger picture. But he's not going to go deep on the laws themselves.
After the workshop is over, he said, "they're not going to say, 'Wow, I can't wait to go to law school.' They just want to know enough to do their job well." So the things he will spend a lot of time on are checklist items such as how to verify that your company made the product in question, how to verify that it's still under warranty, or whether there is an arbitration or mediation clause in the warranty. "Things that can spur them to think about coming up with a checklist of things they need to consider before they decide how they're going to handle it."
Legal Overview
Niznik is also speaking during the main conference, in a Thursday morning track on the "Legal Aspects of Warranty and Service Contracts," which he said will be more of an overview. He'll talk more about Lemon Laws, the Magnuson-Moss Warranty Act, and laws regarding unfair and deceptive trade practices. So while the range of the Thursday talk will be wider and briefer, the workshop on Tuesday will be longer and deeper.
The attorney, who began practicing law in 2004, has also been a prosecutor in the state of Florida. He said the law firm he joined four years ago -- Seipp, Flick and Hosley LLP -- worked with a lot of auto manufacturers, so inevitably he's done a lot of work defending them from product injury and warranty-related lawsuits.
Now the firm has merged with Bowman and Brooke LLP, which is one of the country's leading product liability firms, in auto as well as other industry sectors. While the 29 attorneys at Seipp, Flick and Hosley concentrated mainly on cases in Florida through offices in Miami and Orlando, Bowman and Brooke has more than 200 attorneys in a dozen offices nationwide.
Warranty claims and product liability claims are not all that different, Niznik noted. The main difference is that a product liability claim usually involves an injury. But the analysis that goes into defending each type of claim is essentially the same. "If it hurts you, that's a different ballgame. But really, the analysis of what caused the problem to happen and what the dealer or the manufacturer did or did not do to address this problem really doesn't change."
Most of his examples will be related to the automotive industry, but not so much with passenger cars as with ATVs, boats, and motorcycles. No matter what the shape or size of the vehicle is, however, he said the process of establishing the facts and the thought process behind that analysis is essentially the same.
"I would boil the whole presentation down to, what is your process when you get a claim? What does your warranty say you will do? What law applies? Where is this claim coming in from? Are there some pitfalls because of the jurisdiction? Are you in California, where there's a whole myriad of additional laws that may apply?"
Raising Customer Satisfaction Levels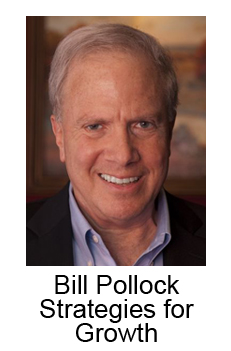 Bill Pollock, president of Strategies for Growth, is returning to WCM this year with an afternoon workshop entitled "Transforming Warranty Management Into Improved Customer Satisfaction and Revenue Generation."
Pollock, who has conducted WCM workshops several times in the past, said this year is going to be a little different. "In the past, I based the workshop on what the market as a whole was doing," he said. "But the best way to improve your standing in the community is not to look at your competitors and start mirroring what they do, it's to look at your customers, and to see what their needs and requirements are."
Also, this time he said he will talk more about what best practices organizations are doing, as opposed to what companies in general are doing. And the way he defined a best practices group in this area was determined by a survey that Strategies for Growth conducted last year. About 11% of the survey respondents fell into this group, he said.
To get that designation, Pollock said, "they had to meet two requirements: First, they must have 90%-or-higher customer satisfaction, and they have to have average warranty claims processing times of four days or less." He said he also thought about including some measure of profitability, but dropped the idea when he realized that companies could artificially boost that metric by cutting back on pro-customer warranty management policies -- cutting call center hours, rejecting more claims, etc.
"You can increase your profitability by dropping your customer satisfaction," he said. "so we didn't want to look at profitability." Instead, he decided to look at warranty claims processing times and customer satisfaction levels. "Those two together tell us that if you're processing the claims quickly, and you're attaining high levels of customer satisfaction, you most likely have the proper processes in place, the proper strategic actions, and the right technology mix."
The key, he said, was to figure out how the best practices organizations got to be that way -- what were they doing that enabled them both to process claims quickly and keep their customer satisfaction rates high? And some markers that he found in the data includes: 56% said they stress customer retention rates, 50% said post-sale customer satisfaction issues are very important, and 37% said customer demand for improved warranty services is very important.
What they all have in common, Pollock noted, is they all deal with what the customer thinks. "Here, the top three drivers all go hand in hand. They're all customer-focused," he said.
Secondarily, they're looking to cut costs. But they're very specific in how. For instance, 27% said they want to cut the cost of product defect-related costs. And 24% said they're looking to cut the cost of service delivery. Another 21% said they're driven by a mandate to increase service revenue.
"They all fit in together. It's one jigsaw puzzle," Pollock said. "In order to succeed in this marketplace, and to attain best practices status, you need to focus on the customer, but you also need to reduce your cost and improve your profitability. Everything ties in together."
Pollock said the perfect attendee for his workshop would be the middle manager who's "in the trenches, day after day," looking after a portfolio of warranty management services. "But it would also be attractive to the 'C-level' managers who normally don't get down into the trenches, so they could see what their competitors that have made it to best practices are doing," he added. "This will give them an overview of what's important. This is a way for middle management and senior management to be in synch."
Warranty & Service Contract Analytics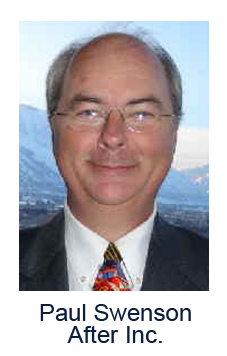 And finally, a whole team of warranty analytics experts, including Paul Swenson, Scott Morrison, and Dan Adelsberg, from After Inc., and Tony Poll, from vehicle manufacturer Polaris Inc., will jointly present a workshop entitled, "Limited Warranty and ESP Program Warranty Analytics: How to Unleash New Profitability and Customer Loyalty."
Swenson noted that this isn't a workshop about either product warranty or extended warranty. It's actually about both, and it's about how one feeds the other, and how analytics feeds them both.
"What we always like to do is tie the two together," he said. And with clients such as Polaris, that is exactly what After has done. "We got involved with them initially for warranty marketing -- missed point-of-sale marketing -- and had a nice relationship with them. And then they had an emergency rate situation come up."
Their extended warranty provider at the time had suggested a fairly steep rate increase, Swenson said, but his team stepped in with some analytics that demonstrated that the whole rate increase wasn't really necessary. Then they moved their extended warranty administration in-house, and now Polaris is looking for ways to bring even more of the program in-house.
The whole story of that journey is going to be a big part of the workshop, Swenson said. But first, he, Adelsberg and Morrison are going to explain a lot of the theory behind why a manufacturer would want to do this, and why analytics are so important to a successful outcome.
"Once you understand what your costs are," he said, both on the limited warranty and the service contract side, "and you know it's being forecast accurately, because you have analytics on it, any strategy that you choose will never spiral out of control."
For instance, a company might see some spikes in its limited warranty claims data. It might even begin to show up in extended warranty data. But upon further investigation, it might turn out to be a supplier issue that's already been addressed. So it makes no sense to increase accruals or raise rates next year, because the problem's been solved. But without a credible causal part analysis, the manufacturer might not be able to conclude that in time.
Bringing Administration In-House
Then Tony Poll will talk about how it's done in practice, why Polaris decided it needed to increase its control of the program by moving administration in-house, and how the company uses its limited warranty data and its service contract data to feed into its forecasts.
Swenson said this is likely to be a very deep dive that will appeal to manufacturers who are either thinking about offering their own brand of extended warranties or are thinking of bringing an existing program in-house. Or maybe they just want to learn how to keep an eye on what the third-party administrators and underwriters they're already working with are up to.
Either way, a manufacturer is going to need some analytics. "We just become an extension of their team, because we use some techniques that are very different than traditional actuarial methods," Swenson said. Those methods don't seem to work so well in automotive, appliances or electronics, he said, because the technology is changing so quickly, so the traditional loss triangles don't work so well. "Past history is old technology that's not produced any more," he said.
Swenson said the workshop is likely to appeal to people with a financial or administrational responsibility over warranties or service contracts, as well as anyone with responsibilities related to the customer experience, customer satisfaction indicators, or similar kinds of metrics. The common thread is how After's style of analytics can increase their understanding of why something is happening, and what can be done about it.
"Once they understand accurate cost per unit at deeply segmented levels, across their entire category array, then they are free to have the decision support that's necessary to implement whatever strategies they want to consider," Swenson said.
Ultimately, customer loyalty is going to be increased in a situation where a manufacturer has a complete understanding of what's happening to its customers during both the limited warranty period and the extended warranty period, Swenson said. This can lead to increased customer loyalty, repeat purchases, and ultimately to higher revenue and profitability.
"Most OEMs tend to lose sight of what happens to a customer after the limited warranty period," he said. "And when an OEM completely understands and has control over not just the cost but also the customer experience, they can see things very quickly. They see patterns arising."
From there, they can decide what the issue might be, and they can contact the dealers to take action. Swenson said past research by his company has shown that the most loyal customers are those who buy a specific brand because of its reputation, entrust the manufacturer with the service contract coverage, and then have a successful outcome to a product failure event. In other words, they seem to love feeling like they're in good hands -- that they were taken care of -- even more than in cases where their product never needs repairs.
"When they have a great experience, they are most loyal. They remain loyal to the brand. They go back, buy another product, and another service contract," Swenson concluded.