March 10, 2016
Big Data at WCM:
Rather than a data warehouse, which is built to spec and then filled in an orderly fashion, WCM keynote speaker Richard Vermillion wants to fill a "data lake" with information and then figure out how it might be useful. For warranty and service contract industry professionals, this will allow new sources of data to help analysts predict what happens to products in the field, and how and why they fail.
The promise of emerging concepts such as Big Data and the Internet of Things is to make it easier to understand why things happen and how they happen. For warranty professionals, the dream is to be able to predict the patterns and circumstances surrounding product failures, and preventing them from happening again.
At the Warranty Chain Management Conference next week, the second of two back-to-back keynote presentations is going to take a deep dive into the topic. Richard Vermillion, the CEO of warranty data analytics company After Inc., plans to deliver a speech on the subject of "The Warranty Data Lake: How Big Data and Data Science Can Drive Program Improvements."
Why a data lake, as opposed to a data warehouse or an even plainer-sounding database? Vermillion admitted that the term "data lake" has become a bit of a buzzword, not unlike "big data" itself has. But he said that while "big data" is all about the three V's (volume, velocity, and variety), data lakes are more specifically distinguished by the variety of data that they can hold. And that has tremendous benefits when it comes to warranty data, where what you're looking for isn't always immediately clear.
Building Data Lakes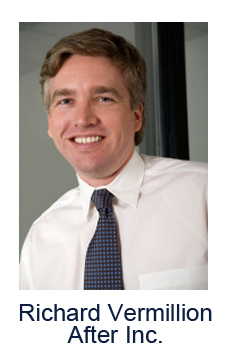 "There are probably going to be quite a few people in the audience who don't know what a data lake is," he said. "And even the ones that heard the term or have some associations with it may be somewhat confused."
"A data lake is basically a unified storage repository and data processing system. A lot of people are using Hadoop and big data platforms to build data lakes for their organizations."
Hadoop, he said, is one of the leading open source platforms used to build data lakes. The Apache Software Foundation released the basic Apache Hadoop framework towards the end of 2011, and is now up to release 2.6.4. It includes modules for the processing of large data sets, but it also can be used for single servers.
"I think one of the things that's a little confusing about it is because it's built on these big data technologies, and it's a platform, people think it's only useful and relevant if you've got big data," Vermillion said. That is not the case. Data lakes can also start out small.
It's a different analogy from a data warehouse, which is a great big place where data is stored until it's needed. But it's a structure -- a building that needs to be designed and built. With a data lake, the information is also stored until it's needed, but in a more natural state, like the water in a lake. Later on, the analysts can figure out what's interesting and useful in the lake, rather than having to do the organizational work as the data is being initially stored, as they would have to with a warehouse.
"We like it for analytical purposes because it helps you get back to having some agility in how you manage data," he said. A data warehouse might take a while to build, and while it's being built the requirements might have changed. But with a data lake, using a development framework such as Scrum, the designers anticipate that the needs will change and the technologies will evolve multiple times before the project is built.
"Scrum lets you iterate and develop software in a much more agile fashion," he said. "It's all about generating working code, getting feedback from it quickly, and then iterating on that." Instead of spending 18 months defining all the data sets, all the transformations, and how they'll all be loaded, and then discovering that there are more data sets and new transformations that need to be defined, a data lake is simply filled up until the analysts figure out what they need it to do.
"So you stuff it in there in its raw format, and because it can handle massive amounts of data, you don't need to worry if you're storing it in its most efficient way. You just keep a copy of it," he said. "But you've made it available in a central place, with a unified set of tools to access it, define it, and process it. Then you can map it, as you find use cases for it."
Finding Patterns in Warranty Data
After Inc. was spun off last year from parent company Fulcrum Analytics Inc., is a sponsor of both the WCM Conference and Warranty Week. Launched in 2005 as the Warranty Solutions Division of Fulcrum Analytics, the company has specialized in the analysis of both limited warranty and extended warranty data for the benefit of its clients, which include manufacturers, retailers, and insurance companies.

For limited warranties and service contracts, Vermillion said, this new approach to data analysis allows users to quickly test a hypothesis, such as if the weather affects claims. They can go to their data lake, and compare the weather data to the claims data, to see if any patterns are present. Or they could take GPS data and convert it into altitude readings and see if elevation has any bearing on the frequency or severity of truck transmission failures. Or they can compare telematics data to weather data, using the timestamps and location attributes associated with each to figure out what the local weather conditions were when a given event was logged.

"The warranty chain is really unusual and unique," he said, "in the sense that it touches upon so many different areas of an organization." And all those different areas are generating their own data, which is not always immediately relevant to warranty. But one day it could turn out to be significant, such as the correlations that might be found among weather data, clickstream data, usage data, customer satisfaction data, census data, engineering data, or telematics data, and more traditional warranty-related data streams such as sales data, claims data, or repair data.

Or let's say some of those data streams are unavailable, such as real-time usage data, because of privacy concerns. In such a case, other data streams can become proxies for usage data, Vermillion suggested. "Weather's been good. People are going to be riding their motorcycles more."

For something like farm equipment, there might be some sort of correlation with crop production data. For snowmobiles or lawn mowers, there would be correlations with data on snow depth, first and last frost, growing seasons, and ground moisture. "By correlating, you can do a better job of predicting your claims and where they're going to be, just because there's going to be more usage," he said.
Applications for Warranty Data
"We think the data lake concept is particularly appropriate for warranty," he said. But it's both an opportunity and a challenge. There could be data sets coming in using hundreds of different formats, and you're not really sure if it's worth storing them all in a formal warehouse structure. "So the data lake concept is really good," he said, for that speculative kind of situation.
Meanwhile, Vermillion noted, with both limited and extended warranty, it's clear that the amount of usage data, geospatial information, and operational details that's going to become available is only going to increase. Is it going to be useful? Why not store it in a data lake just in case, then figure out how to make it useful later on?
"We think there is a return-on-investment argument for spending the time to architect and think through building a data lake for the warranty space," he said. The Internet of Things is going to generate an enormous amount of sensor data. Social media is going to generate an enormous amount of unstructured text and multimedia content. Clickstream data and email message opening data is going to be available for analysis. And while it's not yet clear how any of it is going to be useful, it seems likely that someday it will be, somehow.
"If you're shifting what you're looking at, because you have more information available to you, then you can see something that's a leading indicator rather than a lagging indicator," he said. "Some of it's teasing out new leading indicators -- things we didn't know were leading indicators. Some of it's just being able to shift and do things that you always knew were leading indicators but you had no way to observe them, store them, or analyze them in a systematic way."
With early warning systems, there's already so much data to look at when searching for patterns or anomalies. But what if all that data could be combined with both point-of-sale data on the customer, price paid, and method of payment, and supplier data on the time, place, and conditions present when the parts were made? What additional patterns would emerge?
Or perhaps one day a competitor might suddenly lengthen their limited warranties from one year to two. Upper management asks how much will it cost to match that maneuver. Right away, second-year usage data and out-of-warranty repair data that wasn't useful before is now proving it was worth storing in a data lake, where it could be analyzed if needed.
Big Data at Past WCM Conferences
Several times before at WCM conferences, leading experts have made presentations about big data's potential impact on warranty management. In 2011 and then again in 2013, Paul Sonderegger, Oracle's big data strategist, talked about how the harnessing of big data is going to transform the warranty department from one that merely processes data into one that interprets and communicates that data to other departments.
Also at the 2013 WCM Conference, Aleem Lakhani, the executive vice president at AMT Warranty, said that a deep understanding of all the elements of the "warranty genome" can help us more completely understand the behavior of customers. In 2015, he took a look at how all this genealogical information can be controlled, in a presentation entitled "Harnessing Big Data."
Numerous other presenters have tackled the emerging topic of big data as well in the past several years. It's important because the analysis of data is central to the future of the warranty industry, where half the job is predicting what the warranty work will cost and half the job is doing it. If only the experts could predict when a product will break, or better yet, prevent it from breaking by understanding the pattern of its failure and changing it. It's somewhat futuristic, but it's not rocket science.
"In all honesty, a lot of this stuff is still early days, and we're doing a lot of research and development, and we're helping people get started with one or a couple of these things," he said. "Some of this is speculative. And some of this is borrowed from what we've seen in other industries, such as insurance or banking. But it's everything from fraud detection -- having a better grasp of what is anomalous in your claims and service events -- to better loss modeling and early warning."
At the same time, Vermillion said data lake architects need to worry about "analysis paralysis," where there's so much data and so many choices that people don't take action for fear of taking the wrong action.
"You need to be disciplined with it," he said, or that data lake could turn into a data swamp. "I don't know what's in there. Some of it's of iffy quality. That is a risk. Everyone's had a file system at some point where they put something in it and then couldn't find it. We're not saying this is a silver bullet. You still need discipline about how you stuff it and how you manage it. And you need discipline about how you use the data and how you let the analysis drive decisions."
And it's only going to get worse. "We are already awash in big data," he added. "The Internet of Things is just starting. All the personal body tracking, fitness tracking -- the amount of data is just ballooning. So that means the kinds of analysis you can do are ballooning. So you definitely need to have a process and a decision tree to look at all the good ideas and decide which ones are worth doing. I think that's a management problem that people will have to work on."
The Connected Home and Big Data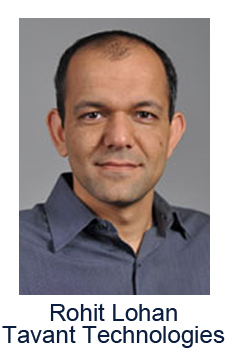 Meanwhile, the following day, Rohit Lohan, the product manager for warranty solutions at Tavant Technologies Inc., will deliver a presentation about "Innovation in Warranty" on Thursday afternoon at WCM. Lohan spoke recently in a webinar about the connected home that took a look at how the Internet of Things is already having an impact on warranty management, and how connected devices could become a big part of the home warranty industry.
First, more and more kitchen and laundry appliances are using Internet connections for remote monitoring and configuration, and second, more entertainment systems are using Internet connections to link with content and configuration data.
Manufacturers in turn are getting more data from these brown and white goods. And they're creating new customer touch points that didn't exist before. These can be used to improve the customer experience, he said.
"We are moving towards an ecosystem," Lohan said, which includes not only the manufacturers, but also their technology partners, application developers, and service companies that are monitoring and managing those devices. That in turn will change the way warranties and customer service are managed.
"It opens up a number of opportunities for manufacturers as well as for home warranty companies," he said. First, the connections can be used in several ways to reduce warranty spending, he said. Second, they can be used to improve customer service. And third, he said the information learned from the increased amount of communications with customers and the data received from their products can be used to improve future product designs. "All these together, while saving money for the company, will also lead to a better customer experience and engagement," he added.
Lohan said the connections also can be used to help the consumer register the device with a manufacturer and start the clock running on its warranty. That in turn helps the manufacturer understand who is the end user -- something they don't readily know unless the customer has sent back the registration postcard or until the customer calls in to report a failure. This data could also help hasten the notification process should there be a recall, Lohan noted.
Connected Devices Fixing Themselves?
And then, should there be a warranty claim, the connected device itself can automatically fill in some of the fields in the claim forms, such as what went wrong, what parts are needed, and more basically, the model number and serial number. Remote diagnostics and self-repair solutions could be built into the products to reduce house calls or product returns. And more claims could be approved automatically, using information gleaned directly from the device itself.
"Similarly, the data about the customer history, repair history, and how the product is being used will also help us to implement stronger fraud detection programs," he added.
Secondarily, with connected devices and the data they produce, there will be improvements in spare parts forecasts, a reduction in the need for replaced parts to be returned to the manufacturer for further investigation, and increased opportunities for preventive maintenance to reduce product failures.
"We can auto-initiate maintenance orders by spotting abnormalities in the way a product is operating. We can automatically create service repair orders based on the error codes being thrown by the appliance. We can also look at automatically reordering consumables," he said, based on usage data.
Down the road, Lohan said he sees the data collected from a connected device helping manufacturers redesign products and service offerings. For instance, certain components could be redesigned to allow the customer to more easily self-repair or self-replace them, as was done in years past with home computer disk drives. Customers could initiate their own software updates, as is done with many home computer operating systems now.
Tavant, which has been a top Warranty Week sponsor since 2011, is once again this year a WCM Conference sponsor. Customers for its Tavant Warranty platform include the industrial equipment companies Ingersoll-Rand plc and Doosan Corp., the food equipment company Hussmann Corp., and the transportation services business TransCore LP.
Tavant has extensive experience not only with its warranty management system software, but also in mobile app development and Warranty On-Demand, a solution offered on the Salesforce Cloud. Lohan and others within the organization are tasked with keeping the company's offerings current as the underlying technology shifts from servers to mobile to the cloud.
"As the industry structure is changing, we need to look at redesigning our extended warranty and standard warranty programs accordingly," Lohan added. "With connected devices, we have an option to monitor the usage and provide more custom and personalized service products to our customers. We can definitely adapt our traditional warranty plans based on how products are being used."
Home Warranty Management
Lohan said he also sees a possibility that because of the spread of connected appliances and entertainment systems, the home warranty and home security monitoring industries will grow into what he calls home management. First comes some enhanced inspection services and appliance monitoring services. Then come additional complementary applications such as remote home management services for the consumer, allowing them to turn on and off appliances, lights, heat, and air conditioning.
In other words, just as today there is a competition between manufacturers, retailers, and home warranty companies to provide cover for brown and white goods through limited and extended warranties, in the future there will be a competition between the manufacturers, sellers and third parties to monitor the products and provide repair services when necessary.
"There are new business models being pursued by different areas of the industry. So we need to understand, in terms of our perspective, what it means from a warranty and a customer service point of view, and make sure that our programs are aligned with those challenges," Lohan said. "We really need to think about how we structure our customer engagement. Careful planning is needed to address these challenges."