February 23, 2017
WCM Preview, Part One:
Given that so much of the knowledge and wisdom in the warranty management profession is passed on verbally, this annual gathering of product protection industry experts is an unrivaled opportunity to hear both vendors and their customers tell the stories of their journeys.
The Warranty Chain Management Conference in Tucson is less than two weeks away, so let's take a look at some of the presentations on the schedule.
Last week we detailed the workshops, which are scheduled for Tuesday, March 7. The main conference then begins on Wednesday morning, with a pair of keynote presentations. The first, entitled, "The Revolutionary Impact of Driverless Cars and Connected Vehicles on Warranty Management, Service Contract and Insurance Industries," will be delivered at 8:15am by Jim Mostofi, President of AIG Warranty. And then the second, entitled, "The Role of Technology in Warranty, Service Delivery and Meeting Customers' Expectations," will be delivered at 9:15am by Bruce Williams, Vice President and Business Line Leader at Pegasystems Inc.
After a short coffee break, the conference will split into three tracks. Unfortunately, attendees cannot also split themselves in three, so either bring some friends or make a list of all the must-see presentations. What follows are some of the expected highlights. We'll include more in next week's newsletter, as space allows.
Boosting the Brand Image
On Wednesday at 10:30am, a session on "The Art and Science of Extended Warranty Marketing -- Driving Financial Return Whilst Delivering a Positive Brand," will be presented by Michael Shene, Vice President, Business Development, at After Inc.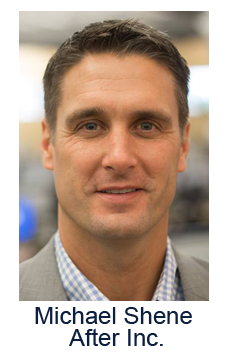 Shene said the long title can be boiled down to two words: customer experience. "The backstory here is trying to understand what's happening and what your customer interactions are like with your brand outside of warranty," he said. "I haven't seen enough folks taking a global view and asking if they're looking at what the marketing database has, or what customer services is capturing. What's happening socially? And how can we weave that into the art and the science of how we're messaging our customers, and how often we're reaching out to them. Are we even asking them what's their preferred channel?"
Shene said he's seen situations where a company is contacting customers to sell them extended warranties, but they're told the customer just spent 20 minutes on the phone trying to resolve a problem that should have been handled better. So it makes it look like the company has no idea what it's doing, or how it's interacting with its customers.
"You messed up my order. Now you want to sell me something new? One hand's not talking to the other," he said. It would be so much better if that company began by apologizing about the previous problem and offered a discounted extended warranty as a consolation, Shene suggested.
This presentation is aimed at people in customer service, Shene said, as well as warranty managers and people in the finance department who are looking at aftermarket service revenue and profitability. But the advice crosses into multiple disciplines. "It could impact how you message your customer, and whether they stay with you or leave you," Shene said.
Eaton's Warranty Transformation Project
At 11:10am on Wednesday, Mukund Ramaswamy, Partner, Customer Experience Management at Tata Consultancy Services Ltd., and Antonio Rodriguez-Bernal, Manager, Warranty & Supplier Quality at the Vehicle Group of Eaton Corp., will jointly present a talk entitled, "Eaton Warranty Transformation Journey."
Ramaswamy said he and Rodriguez also made a joint presentation at last year's WCM conference entitled, "Warranty As a Catalyst for Transforming Customer Experience." And, he authored a column on "Planning and Structuring a Successful Warranty Transformation Program," which appeared in the June 23, 2016 edition of Warranty Week.
Based on the feedback he and Rodriguez received from those efforts, they decided to tell the Eaton story this year. "I believe a lot of manufacturers today are in the cusp of transforming warranty and are figuring out various strategies that can work for them. Hence I thought this topic is very relevant," Ramaswamy said. "I was leading the Eaton warranty transformation program over the past few years and we thought it would be a good success story to tell. I broached this with Eaton and Antonio kindly agreed to be a part of this presentation."
Ramaswamy said warranty transformation involves multiple facets ranging from business process, technology, architecture, and governance, etc. While TCS has been involved from initial strategy definition, blueprinting and implementation, Eaton has taken appropriate steps from planning, governance, change management and deployment. So they agreed it would be best to present the talk together.
The perfect attendee, Ramaswamy said, would be a vice president, a director, or a manager responsible for the warranty function in a discrete manufacturing industry. "The audience should be able to understand how to plan a warranty transformation program, how to identify ways to articulate the business value proposition, and various solution elements that needs to be considered and key factors for a successful implementation," he said.
Improved Service Contract Margins
On Wednesday at 11:30am, William Eliason, the Senior Manager, Business Planning & Operations at Oracle Corp., will deliver a presentation entitled, "Improving Support Contract Profitability and Operational Efficiency."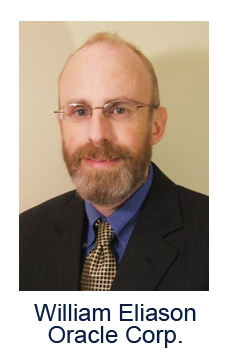 Eliason said that after Oracle acquired Sun Microsystems in 2010, they put in place some big changes in service contract offerings and pricing, in addition to product warranty policies. And this is a report on the improvements those changes produced.
"While these changes were initially met with some skepticism within the prior Sun management, the changes have vastly improved computer hardware service contract margins under Oracle ownership," he said. "In addition, service contract adoption rates on new product sales increased, as well as well as significant decreases in contract cancelations with existing customers."
Eliason said his presentation steps through some of basic principles applied by Oracle that he said he thinks could be translated to other firms involved in the warranty and service contract industry. While not giving away proprietary trade secrets, these basic practices can be shared as they relate how Oracle currently conducts business with customers in relation to Sun's prior practices.
"The intent is not a discussion of Oracle or Sun, but an analysis of how changes in pricing, service contract terms, and warranty policies can influence a company's competitive performance in the service contract industry," Eliason said. "I think attendees seeking ideas for potentially improving their service contract margins, attaching more service contracts to new product sales, and establishing stability within their existing customer service contract base would be interested in this presentation."
Warranty Accounting & Financial Analysis
On Wednesday at 1:30pm, a panel discussion on "Financial Analysis, Accounting Considerations, Reserve Modeling, and Historical Insight That Enable a Healthy Warranty and Extended Warranty Operation," will be moderated by Mark Nagelvoort, President and CEO of PCMI Corp.
Panel members include Steve Zannos, Senior Director, Service Delivery at Electrolux Major Appliances; Michael Bailey, President of Superior Warranty Consulting Services; Daniel Raycroft, Vice President, Business Development at PCMI; Bryan Ignozzi, Engagement Partner at PricewaterhouseCoopers; and Greg Myers, Executive Managing Director at Beecher Carlson Insurance Services LLC.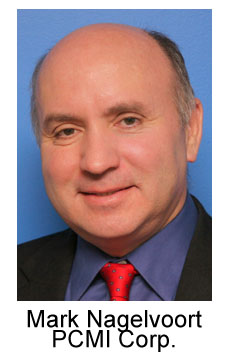 "I'm really happy with the panel," Nagelvoort said. "We're trying to cover a bunch of small topics that hopefully will come together well."
Nagelvoort said he's going to kick it off with some discussion about the changing legal framework and tax implications surrounding warranties and service contracts. Myers is going to talk about the potential benefits of using a captive insurer, especially in terms of taxation and revenue recognition. Zannos will talk about how focusing on the overall warranty program in a holistic manner, instead of individual claims, has helped Electrolux reduce costs and improve service.
Zannos said his section is about how to minimize and optimize service costs by focusing on the big picture. "I'll talk about the journey we just went through at Electrolux to change our focus from short-term warranty cost savings to a long-term total cost to serve strategy," he said. "Too many times, we get our people focused on reducing labor or claims costs and we create an environment and behaviors that saves us nickels on the front end, but costs us dollars on the back end. Electrolux is focused on an 'effortless experience' for our consumers and customers that will lead to a long-term windfall of consumer loyalty and customer satisfaction."
Next up, Bailey will speak about how data can be used to make decisions within a service contract program. Ignozzi will address the strategic concerns of a service contract program and what options exist for manufacturers and administrators. And Raycroft will talk about the need for technology to help manage reports and provide analytics to help support new business opportunities and to target areas of service improvement.
"We're trying to make sure we attract people that are really focused on strategy," Nagelvoort said, "and then what is the data and the technology you need to be in control of your program?"
Key learning objectives and take-aways will include:
Different financial models for different products and scenarios,
Technology that helps perform analysis,
Using a system to apply earning curves and how to test the variations,
Financial models specifically for an OEM,
Tax and accounting considerations, and
Deductibles and blended offerings and their impact on extended warranty pricing.
"That's why the title is a little long, but you can see it moves all the way from high advisory services, to the technology you need to do this entire flow," Nagelvoort said. "It's pretty deep. We want it focused on this level of strategic value. But it is a panel discussion, and there will be a Q&A session."
Warranty and Connected Quality
On Wednesday at 2:05pm, a presentation on "Connected Quality: Warranty and the Internet of Things," will be delivered by David Froning, Product Manager for Quality and Service at SAS Institute Inc.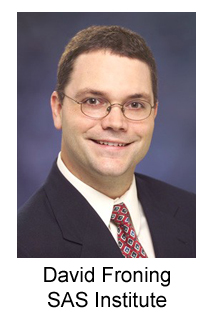 Froning said that while the importance of warranty data is growing, there are now additional sources of data that must be considered. "Warranty is certainly important. But it's really just the tip of the iceberg when it comes to quality data," he said. "There are hundreds of systems across the organization that can be brought together to give you a better prediction of what's going to happen out in the field."
Increasingly, it's the products themselves that are providing the early warnings. "With the advent of the Internet of Things, it's really giving us more data," he said. There's operational data and trouble reports coming in from products in the field -- what people traditionally call the Internet of Things. Plus, there's a wealth of data generated during the manufacturing process itself, which warranty analysts can go back to for clues as to what's causing the problem.
"Whether it's a car driving down the road, a connected refrigerator, or a PC that's sending error codes back through the Internet, how can we gather that information that the product itself is sending to us? And how can we make sense of it?"
Froning said he's aiming the presentation at people involved in quality and service. "It's people in the quality organization, the reliability organization, the maintenance and service organizations," he said. It's anybody involved in what SAS is calling connected quality, which aspires to link all the sources of customer and product data to those who need to analyze it.
"Why not bring all this information together, so you can get a cradle-to-grave picture of your product, from the time it's being created, to its end of life out in the field? The idea is one integrated place to go to analyze your data across that whole chain, to provide early warning, to get to root cause faster, and to predict failures before they occur," Froning said.
Post-Sales Warranty Support
On Wednesday at 2:40pm, Timo Moeller, the Global Director, Customer Support Services & Performance Commitments at First Solar Inc., will deliver a presentation entitled, "Developing and Establishing Global Post-Sales Warranty Support."
First Solar, based in Arizona a few hours north of Tucson, sells its photovoltaic solar systems worldwide, with manufacturing in Malaysia and Ohio, and massive power plant installations in places such as Australia, India, Dubai, and California.
Warranty is a little different in the solar industry, Moeller said. First of all, some of First Solar's larger power plant customers expect the company to provide operations and maintenance services on an ongoing basis. Second of all, the product warranties in the solar industry usually extend for very long periods of time -- covering defects in materials and workmanship for 10 years and then guaranteeing the power output of the entire system on a declining scale for 25 years. As a result, the amount of warranty reserves required is immense.
Moeller said he's going to explain all of this during his presentation. "I'm going to provide an introduction to the warranty offerings in the solar industry, share my experience in self-perform and outsourcing considerations, and establishment and management of regional post-sales warranty support centers," he said.
The target audience, he said, would include warranty and service managers in all manufacturing industries, third-party warranty and service providers, and individuals interested in the warranty offerings of the solar industry.
Detecting Warranty Fraud
And then at 4:20pm, Matti Kurvinen, the founder and Managing Director of sd-ize consulting, will deliver a presentation entitled, "Analytics to Navigate the Dark Side of Warranty Management."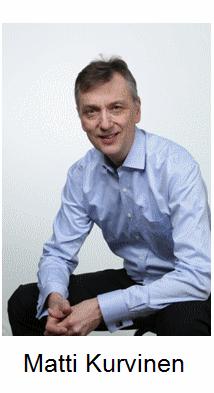 "The dark side of warranty management," he said, "refers to warranty fraud, so I continue with the same theme from a bit of a different angle." In this presentation, he explained, the focus will be on fraud analytics.
Kurvinen is the co-author of the book Warranty Fraud Management: Reducing Fraud and Other Excess Costs in Warranty and Service Operations (ISBN: 978-1-119-22388-7), along with Ilkka Töyrylä, Managing Consultant and Partner at Midagon Ltd., and D.N. Prabhakar Murthy, Emeritus Professor at the University of Queensland in Australia. He also co-wrote an overview of the book, which appeared in the September 8, 2016 edition of Warranty Week.
"In this presentation, I will go through the analytics role as a part of the entire warranty control framework, what type of capabilities are required for robust warranty analytics, and then go through a number of examples from real client cases, detecting previously known types of fraud and also finding cases we didn't know to look for. Some of the examples are so simple, that it is hard to believe they are true -- but they are. They show that things you would never believe can happen, can happen, when the related transparency and control is missing," Kurvinen said.
"Digitalization and industrial Internet of Things provide great opportunities in developing new services and service business models. In addition to the traditional base warranty, there will be more and more events under different types of extended warranties and service contracts to be controlled. At the same time new types of channels are emerging for fraudulent activities, which is very visible in the increase of identity thefts and other cybercrime," he added. "Detecting and preventing these new types of threats makes warranty and service contract management in general and analytics in particular even more important."
Kurvinen said he hopes the audience will gain an increased awareness of the emerging trends and issues in this area, and a concrete understanding of how analytics can help and should be implemented. "Some of the examples are so simple, that they can go and check them with their own data," he said.
Trimble's New Warranty Portal
We'll have more to say in next week's newsletter about the rest of the WCM agenda on Wednesday, and much more coverage of events on Thursday. But in the mean time, let's provide one glimpse of what's scheduled to kick off the proceedings first thing in the morning on Day Three.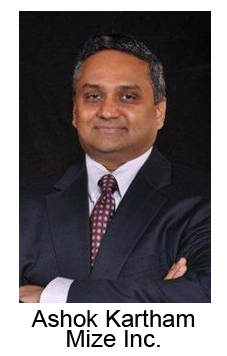 On Thursday at 8am, a session entitled, "Case Study: Road Map for a Connected and Unified Global Services Portal," will be presented by Cheryl Johnson, IS Project Manager, Global Services, at Trimble Inc., and Ashok Kartham, CEO of Mize Inc.
Kartham has been bringing his customers to WCM conferences for years, encouraging them to explain how they're improving their warranty management systems. "The main thing is other companies and customers are always interested in knowing about some other customer's experience," he said. "That's one of the values of any event, including the warranty conferences. They want to learn from each other, and from industry peers."
At WCM in Tucson, he said he hopes Trimble can share a little bit about their experiences, talk about the challenges they faced, and explain the benefits they saw. And then, hopefully, some of the people listening can take some of the ideas they hear about back to their own companies.
"We want more of our customers to participate and share their experiences," Kartham said. "And I'm glad Trimble agreed to participate in this." But some customers are told by corporate that they cannot share their experiences, because they don't want competitors to catch up. Others don't want to seem like they're endorsing a given product or company.
Met During WCM
Johnson said two of her bosses first met Kartham several years ago at a previous WCM Conference, where they got to talking about warranty management systems. "At the time, we were looking for a replacement for our service support and warranty systems," she said. And it took off from there.
Johnson said the information-sharing aspect of WCM is welcome. "I personally am of in camp that sharing information is a good thing," she said. "Anything we can do to help others, I'm all for that. You can't move up or grow in the world unless you bring up everyone with you."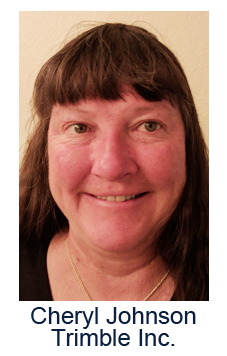 Kartham said he and Johnson are aiming this presentation at the warranty managers for manufacturers, particularly those in the business-to-business sector. Trimble works with partners such as Caterpillar Inc. in the construction industry and CNH Industrial NV in the agricultural industry, to add navigational equipment to their customers' vehicles, so they can dig or plow in precisely the right spot. It recently changed its name from Trimble Navigation Ltd. to Trimble Inc. to reflect a broadening of its product line.
Optical and laser construction tools, fleet management services, precision irrigation solutions, and pest management operations are also among the offerings now available from Trimble. But this constantly lengthening list is the result of more than two dozen acquisitions over the past few decades, so there are still several different application platforms and solutions deployed across the company, particularly in the areas of warranty and service contracts.
"Each of these divisions were working on their own," Kartham said. "They had disparate systems, different processes, and data was not consistent. So one of the things we set out to do was to bring all of these different groups and divisions together."
At the same time, Trimble and its partners were doing the Internet of Things before that was a thing. Using the Trimble systems, these vocational vehicles could report their status and location automatically, and if repairs were needed, could initiate a claim.
At WCM this year, Kartham and Johnson will present a before-and-after case study. Over the past three years, Mize helped Trimble implement a warranty solution that also can be used by its dealers, some of it partners, and even some of its customers, to connect not only to the people handling a claim, but also in some cases to the products themselves. It's now connected to both an Oracle database and a Salesforce.com system within Trimble, Johnson added.
Trimble formed a Global Services Group and launched a protection plan portal called My Trimble Protected, or MTP, which includes both product warranties and service contracts. They started with a proof-of-concept project that provided product registrations and serial number captures. Then they added the protection plan portal, and rounded it out with parts returns, technical information, training, and other services.
"It's becoming our full-service portal for our distribution partners and customers for product registrations, warranty management, and services support," she said. And the dealers like it too, she added. "They now have access to their reports and to information they didn't have before." For instance, now Trimble can provide them with a comprehensive list of purchases. "They would come to us three or four years ago and ask us, 'What have you sold us?' And we couldn't tell them."