September 7, 2017
Extended Warranty Conference, Part 2:
In the service contract business, the breadth of protection plans and coverages is growing, and the pace of technological innovation is quickening, while the lawmakers and regulators struggle to keep up with all the changes.
Technology is changing fast, and the law is trying to keep up with the changes. That is sure to be one of the major themes at the eighth annual Extended Warranty & Service Contract Innovations Conference next week at the Renaissance Hotel in Nashville.
Everything from online sales of protection plans to online provision of customer care will be discussed at the Nashville conference. Right after the keynote presentation is delivered on Wednesday morning by David Gregory from Amazon.com Inc., the balance of the morning is given over to a discussion of "Disruptive Technology Innovations."
First, Aleem Lakhani from AmTrust gives a talk about embedded devices and online consumer research. And then, the technology focus broadens to the legal and regulatory implications of new concepts such as blockchain, and how they will impact the service contract industry.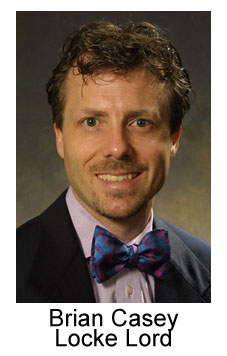 And then beginning at 9:45 AM, Brian T. Casey, an Attorney, Partner, and Co-Chair of the Regulatory & Transactional Insurance Practice Group of Locke Lord LLP, and Matt Tyndall, the Lead Developer of the insurance team at ConsenSys, will jointly deliver a presentation entitled, "InsurTech and Blockchain, the New New New Things You Need to Know."
At the same conference in Nashville last year, Casey spoke about "Digital Transactions Using e-Signature and e-Delivery Laws." Elsewhere, Casey has spoken and written extensively about how new technologies are impacting and changing the insurance and service contract industries.
In past issues of Warranty Week, he has written about New York State's new Cybersecurity Regulations in the July 13 newsletter, about changes in the federal-level regulations covering arbitration in the December 29, 2016 newsletter, and the rules governing the delivery of annual privacy notices in the January 14, 2016 newsletter. Back in the November 19, 2015 newsletter, he wrote about the federal E-Warranty Act, which amends the Magnuson-Moss Warranty Act to facilitate the electronic delivery of products warranties and service contracts.
InsurTech and Blockchain
So this is basically the next step in the evolution of electronic commerce, Casey said. InsurTech is the buzzword derived from the words insurance and technology, and is used to describe everything from the use of automotive telematics to track policyholder driving behavior to the issuance of short-term policies, such as for weekend Airbnb rentals. Blockchain is a technology that can record transactions in a way that makes them nearly impossible to alter. It's the foundation upon which digital currencies are based, but its potential use in records management applications is just beginning.
"I've been working in the e-commerce area of the insurance industry for my clients since the late 1990s," Casey said. Lately he's seen states such as Arizona and Nevada add definitions to their electronic signature laws regarding technologies such as blockchain and smart contracts. So it's happening now, not off in the distant future.
"I think it's very difficult for even very sophisticated get their head around what blockchain is," he said. Most people think of Bitcoin. "But it's much broader than that. But, like any cycle of innovation, there are lots of people who are pouring money into it and trying to establish themselves as a platform for the blockchain ecosystem."
Casey said he will also talk about how drones are coming into use within the insurance industry to help document claims, particularly during recent storms where inspections by car or on foot were difficult to perform. And then there's wearable technology, self-driving cars, big data, the sharing economy, and machine learning, among other topics. "All of that, I would put into the bucket of InsurTech," he said.
Strategic Investments
"Lots of money is pouring in, both from traditional venture capitalists, but also from insurance companies and reinsurance companies," he noted. "They need to be partnering, through investments, with InsurTech companies, so they don't get left behind."
At the same time, Casey said, the InsurTech companies need to learn more about how existing insurance laws and regulations could affect them. They see themselves primarily as technology companies, providing connectivity to some processes that might be regulated but not providing the processes themselves. The regulators may not agree.
Meanwhile, there are obvious record-keeping applications for blockchain in terms of claims processing and the electronic delivery of warranties and service contracts. Dealers and repair organizations also could submit their inspection and repair work details to a blockchain, so there's always a historical record of everything to do with the product, from its manufacture to its sale, along with maintenance and repair data, all in a decentralized electronic ledger that can be accessed by multiple parties.
"If I was the general counsel of a major corporation, regardless of industry, blockchain should be in your top ten things that you need to be learning about," Casey said.
Tyndall, who's taking the place of Jim Slazas, the Director of Financial Products at ConsenSys, said he will talk about what his company is building for the industry, as well as more generally about some of the main benefits and primary use-cases of blockchain technology to insurers and InsurTechs.
"Blockchain technology will transform every major market in the world by significantly reducing infrastructure costs, regulatory complexity, fraud, and fees," Tyndall said. "While the insurance industry typically lags behind in technology adoption, early adopters and first to market with this technology will have a huge advantage."
Casey said he first came across ConsenSys a few years ago when he was researching the electronic signature industry. "I went out and met most of them," he said, "because they were knocking on the doors of all the insurance companies. So, as a good lawyer, I needed to understand their technology, because I'd be getting the calls from the clients."
After Casey and Tyndall wrap up, they will be followed at 10:15 AM by Miguel Fernandez, the founder of Claimbot, who will talk about how artificial intelligence will change the operation of call centers and alter the future of customer service. Fernandez, in fact, has spoken at numerous InsurTech events and conferences about his firm's "chatbot" technology. And then at 10:45 AM, Angie Tuglus, Executive Vice President of Insurance Operations at Ally Financial Inc., will talk about "How Venture Capital and Other Capital Infusions are Changing the Playing Field."
Ancillary Products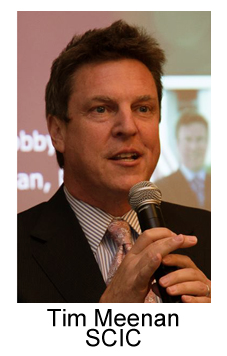 Timothy J. Meenan, the Senior Partner at the law firm of Meenan P.A. and the General Counsel and Executive Director of the Service Contract Industry Council, is once again serving as chairperson of the conference. He said the conference is always different in terms of the speakers and the topics they address in their presentations. "But it's always the same in terms of its laser focus on the issues people in this industry care about," he added.
Meenan traditionally provides an annual update on changes in state and federal laws affecting the service contract industry, and this year will be no different. "There's almost 20 states where we're dealing with changes to statues and rules affecting providers of service contracts," Meenan noted. "I mean, that's a lot. You would think we'd be at a point now where we had only a couple of states a year."
The problem is the industry keeps innovating and changing, so the regulators have to keep up with them. Meenan, in fact, is also the Executive Director of the Guaranteed Asset Protection Alliance and the Motor Vehicle Protection Products Association, which advocate on behalf of the providers of GAP waivers, tire and wheel protection, paintless dent repair, windshield repair, appearance care, key fob replacement, and numerous other protection programs.
"That plethora of ancillary products is getting more and more certainty from regulation," he said, "which I think is good, because, face it, if you don't have a clear statute, then some of these things look an awful lot like insurance, and regulators are free to come after you."
But since the conference last convened a year ago, perhaps the biggest change of all has been the new administration in the White House. But so far, there's been little change from the status quo ante in any of the federal agencies that have direct or indirect oversight of warranties or service contracts. "We're in this strange holding pattern," Meenan said.
State-by-State Changes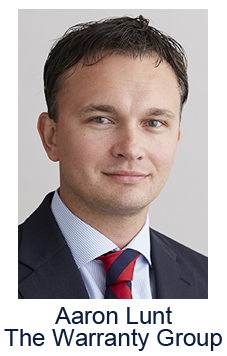 On Thursday morning at 8:10 AM, right after delivering his Chairperson's Remarks, Meenan will join Aaron Lunt, the Assistant General Counsel and Head of Regulatory Affairs at The Warranty Group, for a session entitled, "Updates and Changes in State and National Law -- Trends and Precedents Impacting the Industry."
This session will briefly describe recent legislative activity and trends in the U.S. service contract industry, for passenger cars, brown goods, white goods, mobile phones, and home warranties. In addition to focusing on state activity, the session will also touch upon federal activity.
Lunt said he will start the session with an update on the Consumer Financial Protection Bureau, a federal agency opened six years ago in response to the excesses uncovered during the Great Recession. He said he will try to predict what will happen to the CFPB now that an administration many would say is hostile to its goals has taken office.
Meenan noted that the CFPB was set up as an independent agency, so the CFPB Director can only be fired for malfeasance. And Congress can't slash its budget, at least not yet. There are proposals now moving through Congress to repeal and replace the Dodd-Frank Wall Street Reform and Consumer Protection Act that launched the CFPB in 2011, but nobody's holding their breath.
After the CFPB summary, Meenan will take a look at some new federal legislative proposals that could serve to strengthen the exemptions the service contract industry currently enjoys in terms of regulation at the federal level. And then Lunt and Meenan will go through a checklist of some notable recent changes in state laws and regulations that affect the industry.
"We'll have the federal component," Lunt said. And then comes the state component. Lunt said he and Meenan will focus on some key legislative wins the Service Contract Industry Council has achieved in recent years, and some legislative pursuits that are still under way for this year and next.
Insurance is regulated at the state level, while banking and finance companies are more frequently regulated at the federal level. And that creates a problem for service contract providers, who are not selling insurance but are regulated by state departments of insurance anyhow. One part of the government might be trying to reduce regulations, while another part is out to increase them.
"Even if the federal government sees more deregulation," Lunt said, "state regulation and legislation could increase, which is what we're seeing as the trend. And it won't make our lives any easier, because we have 50-plus masters to serve (each state is its own sovereignty), so we have to comply with each state's laws, and the regulatory enforcement that they bring with that."
GAP Waiver Problems
Lunt said he and Meenan will also address some of the recent problems getting protection plans such as guaranteed auto protection waivers (GAP insurance) into the news recently. First, Wells Fargo & Co. was accused by officials at the Federal Reserve Bank of San Francisco of failing to issue timely GAP refunds to customers that paid off their loans early. And then, in an ongoing story still under way, hundreds of thousands of consumers have seen their cars totaled by hurricane-related flooding, triggering their GAP policies and possibly saddling the insurance companies with tens of millions or even hundreds of millions of dollars in covered claims.
"Obviously you have to look at the terms and conditions of the GAP waiver product to make that final determination," Lunt said, "but largely, that's when the product is designed to speak: when you have a total loss, and you owe more on the car than what your auto insurance pays you. And so GAP comes in and covers that chasm, by paying off the lender."
Besides that ongoing issue, Lunt said the service contract industry is at something of a crossroads now. In an article he's about to publish in the online journal of the International Risk Management Institute Inc., Lunt said he's going to detail how technology is impacting the service contract industry like never before.
"It talks about how technology is affecting the service contract industry, largely through the automobile, where we've got autonomous vehicles, ride-sharing, vehicle telematics, and all these technologies that are really accelerating and expanding in our industry," he said.
For instance, personal auto insurance rates are set primarily by the likelihood of human error or negligence causing a claim. Vehicle service contract prices are set primarily by the likelihood of mechanical breakdowns or defects causing a claim. But with self-driving cars, which is it?
"If we have autonomous vehicles, the need to price due to that negligent human behavior drastically decreases, and there's going to be more product breakdowns," Lunt said. "Therefore, the service contract industry has a tremendous opportunity to expand and rethink our coverages to anticipate some of that changing technology."
At the same time, competition will increase, he added, because while currently few of the top auto insurance companies are also deeply involved in the service contract industry (Allstate is the exception), in the future they will be.
"They're not going to sit by the wayside and let market share evaporate," Lunt said. "There's going to be some consolidation. And, this is just Aaron speculating, but I think they're going to look to expand into the service contract space to anticipate some of these changes."
That means there is an opportunity for innovators to thrive, he noted. "I think as service contract carriers start to contemplate some of these trends, there's going to be an opportunity for some of these companies to differentiate themselves and get ahead of the curve. Technology is going to be something that we talk about in virtually every conversation we have about laws and regulations. That's going to be a really important thing for people to start thinking about."
Compliance-Related Insomnia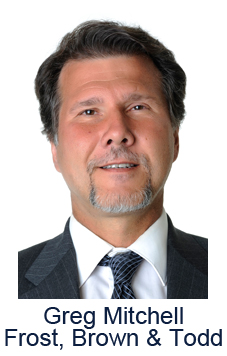 And then at 8:40 AM, right after Lunt and Meenan complete their legislative tour de force, attorneys Jesse D. Wilson and Greg E. Mitchell, both from the law firm of Frost Brown Todd LLC, are jointly delivering a session entitled, "Extended Warranty/Service Contract Compliance & Enforcement Update -- The Things That Keep You Up At Night."
Mitchell said the presentation is aimed at all service contract professionals that think they may have gaps in their compliance, which could lead to trouble down the road.
With the increasing emphasis of regulators on enforcement and assessment of penalties, the attorneys will explain why the effective implementation of appropriate compliance policies, procedures and controls is becoming essential to avoid the problems that will keep you up at night.
"As regulatory counsel, we typically get to see the problems on the back end," Mitchell said. In other words, at that point, the regulators have already begun an enforcement action, and things are about to get busy, and expensive.
"A lot of times, the companies aren't putting a great deal of time and attention to compliance in on the front end, so it's much more severe on the back end," he said. "And we're seeing increased enforcement activity that we have to respond to, dealing with departments of insurance and addressing enforcement actions."
Mitchell said that in recent years, many state departments of insurance have "increased professionalization," in that they have raised the level of staff credentials and increased the number of staff working on enforcement actions. And they have increased the amount of time they spend going out looking for issues and problems, as opposed to waiting for consumer complaints.
"We're starting to see an increase in enforcement actions," he said, "as well as issues regarding jurisdiction." Those, he said, might arise if a company is not yet properly licensed or registered in a particular state, or if service contract sales began before the proper paperwork was filed. They don't need to be blatant or gross violations in order to draw penalties.
Profits Attract Attention
Wilson said the increased attention follows the increased revenue. "Service contracts and extended warranties are increasingly becoming profit centers for almost anybody that creates a product of any sort. And the more money the industry makes on it, the more regulators become interested in regulating it." he said.
And it could get worse. Right now, there's very little regulation regarding contract prices and rate filings, compared to the traditional insurance industry. But that could change, he said, if as an industry we stopped paying attention to the changes in regulators and regulations.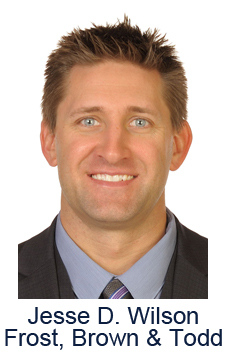 The other thing that keeps him up at night are all the new protection products, services and programs that are being launched by people and companies that don't know they're regulated. For instance, "A significant chunk of that would be people in the commercial space," he said, where the contract buyer is another company as opposed to a consumer. Many states exempt business-to-business service contract sales from their regulations, but many do not. And it's not something where you can Google or download an app to get a list of which states go which way. "That can certainly cause some compliance problems," Wilson said.
To date, most of the state regulations have been written with the individual consumer in mind, not fleet managers or commercial customers who buy service contracts for their businesses. Mitchell said in some cases, because there is a transference of risk from one business to another, and because the customer is not a consumer, the protection contracts could be still regulated as insurance products.
"Each state's a little different, depending upon how they enacted their statutes," he said. And some states are looking at enforcement not only as a way to protect consumers, but also as a way to raise revenues for the states. "It's not simply penalties to address consumer harm. It may be simply a revenue generator for their agency," he added.
"We're not planning to present case law," Mitchell said. "We'll be presenting examples of enforcement actions that we have had to defend over the last year." Much of it, he added, has gone unreported by the media, so it's extremely difficult to research.
"Sometimes departments of insurance publish enforcement actions on their websites," Wilson added, "but even those are generally negotiated to such stripped-down language that you can't really tell what happened."
Planned Obsolescence?
In a way, if Mitchell and Wilson do a thorough job and turnout is very good for their presentation in Nashville, they'll have a lot less work to do in the years ahead. So do they worry about putting themselves out of business by explaining it all too well?
"I've been doing this for almost 30 years," Mitchell said. "It's much more pleasant work to help address company compliance issues up front. A pound of prevention is worth a lot. For the clients, and for the people that attend, it's for their benefit. Maybe it's to our detriment, but it's a lot more pleasant to do it on the front end than on the back end."
Wilson added that when he worked as an in-house counsel at an insurance company, he found that some companies were reluctant to spend the money required for compliance at the front end. "And then it when happens on the back end, they are calling us," he said. "So while in theory it might appear against our interests, what we find is that it's hard for people to spend compliance dollars. We encourage them to do so, but I understand how hard it is."