September 21, 2017
The A-Team of Extended Warranties:
Ten companies, whose names all begin with the letter A, control at least 57% of the $40 billion U.S.-based and consumer-facing service contract industry. Most are administrators and/or underwriters of the protection plans, but a few are electronics manufacturers and/or retailers.
Extended warranties are a huge business in the U.S. Last year, consumers spent an estimated $17 billion on vehicle service contracts, and roughly $23 billion on protection plans for their appliances, electronics, computers, and mobile phones.
A huge chunk of that money is going to the people that sell them: the dealers and retailers who collect very healthy sales commissions and move on. But the rest is going to a long list of service contract administrators and insurance underwriters who seem to retain the risk and do all the work.
What we noticed while compiling a list of market leaders was how so many of their names begin with the letter A. It's as if they all want to get to the front of the line by being first in the alphabet. They're like an A-Team of extended warranty providers.
They also dominate the industry. After tabulating all their interests in vehicle service contracts, home warranties, mobile phone insurance, and extended warranties for appliances and electronics, we estimate that the ten members of the A-Team profiled below account for well over half of the $40 billion consumer protection plan industry.
Asurion

The first member of our A-Team is Asurion LLC. The privately-held company began as a roadside assistance company in 1995, but it didn't begin to become a really serious player in the extended warranty business until a decade later. It acquired the Warranty Corp. of America in 2006 and NEW Customer Services Company Inc. in 2008. But the fundamental event that led to its current market dominance was its acquisition of lock\line LLC, an administrator that was focused on mobile phone protection plans long before that became a big thing.
Asurion Service Plans Inc. is the administrator of protection plans sold by three out of the four major American cellphone networks: Verizon, AT&T Wireless, and Sprint. T-Mobile's Device Protection plans are now provided by Assurant, although they too were run by Asurion until 2013.
And thanks to the new accounts brought into the Asurion family by WaCA and NEW, the company also now administers plans for Amazon.com, BJ's Wholesale Club, Home Depot, Walmart, and others. Altogether, we estimate that Asurion has its name on half the retail service contracts sold to U.S. consumers for mobile, electronics, and appliances.
AmTrust

AmTrust Financial Services Inc. (Ticker: AFSI) is the youngest of our A-Team, founded in 1998. Barry Zyskind, the chairman and CEO, joined with brothers George and Michael Karfunkel to found the company in New York City's financial district. They soon acquired the extended warranty business known as Technology Insurance Company Inc., a spin-off from Wang Laboratories, and turned it into a foothold in the service contract industry.
In 2006, AmTrust acquired Wesco Insurance Co., which along with TIC remain its underwriting arms to this day. AmTrust acquired Warrantech in 2010, gaining an additional foothold in the administration side of the business. Wesco works with both AMT Warranty Corp. and Warrantech Automotive Inc., two of the company's VSC administrators. But it also underwrites VSCs for several independent administrators, such as Royal Administration Services Inc.
Administrator Warrantech Consumer Product Services Inc. has clients such as BrandsMart USA, a portion of the Amazon.com account, Microsoft, Menard's, and several other manufacturers and retailers. However, one of its largest clients, appliance and electronics retail chain hhgregg, went bankrupt in March, though the company is set to reopen under new ownership on October 1.
AmTrust also bought VSC administrator Warranty Solutions from Wells Fargo in 2015. The company was once owned by General Electric Co., which sold it to Wachovia, which was acquired by Wells Fargo during the panic of 2008. In the UK, AmTrust acquired the VSC administrator Car Care Plan Holdings in 2012.
AmTrust's Specialty Risk and Extended Warranty segment is the home of all its service contract interests. AmTrust reported $2.5 billion in gross written premium in this segment last year, accounting for a little less than a third of the entire company's revenue. A little over a billion of that was written in the U.S. About $429 million came from the UK. We estimate that about $1.6 billion, or 63% of the segment, is extended warranty, while the remainder is specialty risk.
AmTrust and Warrantech are longtime sponsors of this newsletter, as are Asurion and NEW. The only other current sponsor whose name begins with A is After Inc., but they are best-known as an extended warranty consultancy, and have only a small presence in the administration sector thanks to their work with Seagate Technology for their data recovery plans.
AIG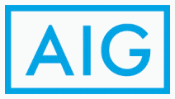 The American International Group Inc. (Ticker: AIG) was founded in Shanghai by C.V. Starr in 1919. Back then it was called American Asiatic Underwriters. It didn't change its name to AIG until 1967, by which time Maurice "Hank" Greenberg was well on his way to becoming Starr's successor. But a bit of financial nastiness, linked to concealed losses in the vehicle service contract industry, led to Greenberg's departure from the firm in 2005. He remains chairman of C.V. Starr & Co. Inc., however.
AIG later had a starring role in the financial meltdown of 2008. On Monday, September 15, Lehman Brothers went bankrupt, while Wachovia, Merrill Lynch, and other troubled financial companies were sold. Three days later, the financial paralysis this caused prompted the U.S. Treasury to bail out AIG to the tune of $180 billion, thanks to losses incurred by one of its units, AIG Financial Products, selling credit default swaps (protection plans which pay out if a borrower defaults on their debts, as Lehman did).
Through it all, AIG's Warranty Division continued to underwrite service contracts of Best Buy, as well as Wal-Mart and Kmart. This was done in partnership with NEW Customer Service Companies, which served as administrator of these protection plans. But when NEW was acquired by Asurion, it began switching underwriters away from AIG. However, Best Buy remained with AIG.
In 2012 AIG acquired Service Net Solutions LLC, an administrator founded in 1996 by some ex-GE veterans across the river from the GE Appliances headquarters in Louisville. Along with Service Net came a thriving HVAC extended warranty business, and key accounts such as CDW and Newegg.com. And in a vivid demonstration of the "small world" principle, James Mostofi, currently the head of AIG Warranty, was the chief financial officer of Service Net from 2004 until 2010, when he left to join AIG.
AIG also began to provide the underwriting for the accidental damage protection portion of the AppleCare extended warranty program (see the next A-Team profile for more). Thanks to the incredible worldwide growth of the Apple iPhone, this is now the world's largest extended warranty program, selling an estimated $7.25 billion worth of contracts in the year ended September 2015, and an estimated $5.9 billion in the year ended September 2016 (we'll have an update on this fiscal year in about a month).
Thanks to AppleCare and Best Buy, as well as several other accounts, we estimate that AIG's name is on roughly 21% of the service contracts sold in the U.S. for mobile phones, appliances, and electronics. That's second only to Asurion, which dominates the mobile phone insurance sector and still has the Walmart account (Kmart was acquired by Sears in 2005, and later switched to its parent's in-house plans).
Apple

Apple Inc. is by far the most vertically integrated member of the A-Team. It is of course an electronics manufacturer, launching the Macintosh in 1984 and the iPhone in 2007. The $4.7 billion that Apple paid in product warranty claims last year qualifies it as one of the world's largest warranty providers. But it's also a retailer, operating nearly 500 of its own Apple Stores in 22 countries. And it sells its own brand of service contracts, called the AppleCare Protection Plan.
Apple was founded in 1976 by Steve Jobs and Steve Wozniak, in a garage in Los Altos CA, a few miles west of its current headquarters site in Cupertino. AppleCare was initially an optional purchase for the Mac and other products, but it soared in popularity after the launch of the iPhone a decade ago.
The company does not disclose sales figures for AppleCare service contracts. However, Warranty Week has been able to fashion estimates of its size using clues left in the company's annual reports. AppleCare Protection Plans for the Macintosh family are sold in most countries. AppleCare+ Protection Plans, which include accidental damage protection, are sold for the iPhone and iPad in the U.S., Canada, Mexico, and Puerto Rico, in nine European countries, and in Australia, China, Hong Kong, Japan, Macau, New Zealand, Singapore, and the U.A.E.
AppleCare Service Company Inc. is the administrator of record, while AIG provides the underwriting for the accidental damage from handling coverage. Warranty Week estimates AppleCare was a $1.3 billion protection program in 2007. By 2011 it accounted for nearly $3.4 billion in sales. In 2014 it crossed the $6 billion threshold. And in the year ended September 26, 2015, it became the world's largest extended warranty program, selling an estimated $7.25 billion worth of service contracts worldwide.
In the U.S., AppleCare plans are priced at $99 for the Mac mini; $169 for the iMac, $249 for the Mac Pro; $269 for the 13-inch MacBook Pro; and $349 for the 15-inch MacBook Pro. AppleCare+ plans are $49 to $99 for the Apple Watch; $59 for the iPod Touch; $99 for the iPhone SE and iPad; $129 for the iPhone 6, 7 and 8; $149 for the iPhone 6s Plus, 7 Plus, and 8 Plus; and $199 for the iPhone X. International prices are comparable.
Assurant Inc.

Assurant Inc. (Ticker: AIZ), is one of the few members of the A-Team that has a significant presence on both the vehicle and the retail sides of the service contract industry. And besides AIG and Asurion, it's the only one with a significant presence in all three of the top retail product sectors for extended warranties: mobile phones, electronics, and appliances.
Even its favored underwriter qualifies for the A-Team. American Bankers Insurance Company of Florida is the official name of its most frequently employed service contract underwriting arm, while either Federal Warranty Service Corp. or Signal Service Solutions LLC are usually listed as the administrators.
Assurant recently sold its health insurance operations and reorganized its business units. What was once called Assurant Solutions is now part of the Global Lifestyle segment, which includes Global connected living (mobile phone insurance and retail service contracts), Global vehicle protection services, Global credit, and other.
Out of an estimated $2.2 billion in net earned premiums from service contract sales in the U.S. last year, we reckon that roughly 40% came from retail electronics and appliances, while about 35% came from vehicle service contracts, and about 25% came from mobile. Both VSCs and mobile are growing at a good clip.
On the retail electronics and appliance side, however, Assurant seems to be on a downward slope. Over the past few years, it lost the Staples account to SquareTrade, lost Home Depot to Asurion, and lost Radio Shack, CompUSA, and Circuit City to bankruptcies. As a result, we estimate that its net earned premiums in this sector declined about 10% last year. But it still has T-Mobile and Lowe's, along with a minority share of the Amazon.com account. And it has a promising international service contract business as well, which adds another billion dollars to its revenue stream.
Allstate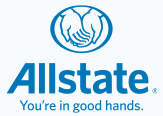 Long before it acquired SquareTrade Inc. in early 2017, Allstate Corp. (Ticker: ALL) was already a major player in the extended warranty industry. Allstate Dealer Services, its administrator Pablo Creek Services Inc., and its underwriter First Colonial Insurance Company, have a major presence in the vehicle service contract industry, selling through dealers as well as working with several independent administrators. ERJ Insurance Group Inc., doing business as American Heritage Insurance Services, administers Allstate's Guaranteed Asset Protection (GAP) program.
Back in 2010, Warranty Week estimated that Allstate controlled 9.5% of the VSC market in the U.S., behind only Assurant Solutions and The Warranty Group. As the market has grown in the seven years since, we estimate that Allstate's share has grown a bit larger.
The SquareTrade acquisition rounds out the company's offerings by adding retail electronics, mobile phones, and appliances to the products covered by Allstate protection plans. SquareTrade, through subsidiaries such as CE Care Plan Corp., Complete Product Care Corp., SquareTrade Protection Solutions Inc., and ST Product Care Corp., is usually both the administrator and the obligor for the service contracts its retail partners sell.
The open question is whether what they sell is covering its costs, and correctly pricing the risks involved. After the acquisition closed, Allstate revealed that SquareTrade has not been profitable for at least five years. In 2015, SquareTrade had revenue of $259 million and a net loss of $26.5 million. In 2014, SquareTrade had sales of $192 million and a net loss of $37.4 million.
We don't have any financial reports for 2016, but in the first half of 2017, Allstate reported $166 million in SquareTrade premiums written and a further $57 million in underwriting losses. SquareTrade's combined ratio was an embarrassing 144%, meaning, essentially, that they're charging only 70 cents for every dollar of protection. However, Allstate is also amortizing the intangible assets acquired as part of the SquareTrade purchase. Excluding the acquisition-related expenses, SquareTrade is close to break-even, and its combined ratio would be around 100%.
Still, SquareTrade is one of the best-known extended warranty administrators in the business, providing its own branded protection plans on Amazon.com, its own direct sales website, as well as through retailers such as Costco Wholesale, Office Depot, Staples, Sam's Club, and Target. Most are underwritten by Starr Indemnity & Liability Company, but some have moved over to Continental Casualty Company, a unit of CNA Financial Corp. However, none of those plans are using Allstate underwriters, although Allstate Insurance Company began providing reinsurance services for some of those plans in May, resulting in a $6 million savings for SquareTrade.
Ally Financial

Formerly known as General Motors Acceptance Corp., or GMAC for short, Ally Financial Inc. (Ticker: ALLY) continues to be one of the major administrators and underwriters of vehicle service contracts in the United States. It was founded in 1919, roughly 11 years after GM itself, in order to provide finance and insurance services to both GM dealers and customers. It jumped into what was then called mechanical breakdown insurance in 1973.
GM sold half the business to the private equity firm Cerberus Capital Management LP in 2006. Cerberus also bought an 80% stake in Chrysler 2007, but it lost both during the bailouts and bankruptcies that followed the Great Recession in 2009. GM also lost its remaining stake at that time, meaning that GMAC is now completely unrelated to its former parent. The name change to Ally became official in 2010.
As part of the U.S. Department of the Treasury's Troubled Asset Relief Program (TARP) and its Auto Industry Financing Program, the federal government stepped in to rescue the company in 2008, eventually investing $17.2 billion to keep GMAC afloat. By 2014, though, the government had sold all its shares, recovering roughly $2.4 billion in profits. It is unknown if the Treasury assessed itself a 15% capital gains tax at the time.
Ally's insurance operations, which include sales of Ally Premier Protection vehicle service contracts, as well as sales of GAP waivers and other ancillary products, reported $948 million in insurance premiums and service revenue written last year, and $945 million in insurance premiums and service revenue earned. VSCs accounted for a net $682 million of that total. GAP waivers, excess wear and tear coverage, and other ancillary products, brought in an additional $75 million in 2016. The remainder came from commercial insurance policies for items such as dealer inventories, as well as from consulting services.
We estimate that Ally continues to be among the top ten administrators and underwriters in the U.S. VSC industry, along with fellow A-Team members Assurant Solutions, Allstate Dealer Services, and AmTrust. But now it faces increasing competition from its former parent, which launched its own Chevrolet-Buick-GMC-Cadillac Protection operation (in partnership with AmTrust) in 2013, and is going after those same GM dealers in earnest.
APCO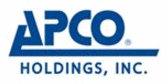 The Automobile Protection Corp., or APCO, was founded by Larry Dorfman in 1984 as an administrator of vehicle service contracts. Its EasyCare brand of VSCs became widely-known across the industry over the next 15 years, and in 1999 it was acquired by the Ford Motor Company. But in 2007, once Ford began having financial problems, Dorfman and other employees joined with some outside investors to buy the company back from Ford.
When we last did a comprehensive market sizing for the VSC industry back in 2010, GMAC/Ally was still half-owned by GM, and so we found APCO to be the largest independent administrator in the business (owned by neither an automaker nor an insurance company). It works with a cross-section of new vehicle dealers, including franchisees of Honda, Chevrolet, Mazda, Volvo, Land Rover, and Jaguar, among others. And then in 2013 the same investors that owned APCO acquired the GWC Warranty Corp., adding more used vehicle dealerships to that market share.
In 2015, the Ontario Teachers' Pension Plan bought a majority of the shares of APCO Holdings Inc., the parent company of APCO. Other private companies owned by the pension fund include Shearer's Foods Inc., makers of potato chips and other snacks; Camelot Group, the operators of the UK National Lottery; London City Airport, a small airstrip near the UK's financial centre; Munchkin Inc., makers of baby bottles and the Arm & Hammer diaper pail; and Alliance Laundry Systems, manufacturers of coin-operated washers and dryers.
American Home Shield

American Home Shield, a unit of ServiceMaster Global Holdings Inc., founded and continues to utterly dominate the home warranty sector, holding what we estimate is a 46% share of a $2.2 billion industry. The number 2 of the industry has only a 10% share, and numbers 3 through infinity are in the single digits.
American Home Shield was founded in 1971, and was acquired by ServiceMaster in 1989. Last year, it acquired competitors OneGuard Home Warranties and Landmark Home Warranty LLC. Astonishingly, ServiceMaster announced in July that it intends to spin-off shares of American Home Shield into a separate company during the third quarter of next year.
The parent company itself was privately-held until it went public in 2014. ServiceMaster's shares (Ticker: SERV) have more than doubled in value since that time. It was founded in 1947 as a moth-proofing and then a carpet-cleaning company. After the spin-off, it will be left with its Terminix pest control operations, as well as units providing janitorial, cleaning, home inspection, and disaster restoration services.
Home warranties are different from the appliance service contracts sold by major retailers in both the way they are priced and the way they provide coverage. Typically, they cost $400 per year, give or take a hundred, while each individual service call costs the consumer an additional $40, give or take a twenty. And they cover not only new purchases, but also existing HVAC systems and used appliances in the home, though these claims are subject to a myriad of exclusions such as pre-existing conditions.
Most home warranties used to be bought by the sellers of existing homes, to help them reassure potential buyers that they would be protected from huge repair bills for their used appliances and heating systems. But in recent years, renewals have taken precedence. Direct sales continue to be the primary distribution channel, so there are rarely any dealers or retailers involved. However, every once in a while, we hear whispers that appliance merchants such as Lowe's, Home Depot, Best Buy, and Sears plan to offer home warranties in-store at some point. We're still waiting.
Amazon.com

Besides Apple, Amazon.com is the only other retailer on the A-Team of the extended warranty industry. And if you count the Kindle, Fire, Echo, and other personal electronics as hardware, Amazon.com is the only other manufacturer on the team as well. But rather than making the list because of market size, Amazon.com is there because of something else: competition.
Usually, on at least the consumer side of the extended warranty business, a customer has just one choice to make: whether or not to buy a service contract. They don't usually have a choice of plans (except perhaps between the number of years of coverage), and they don't have a choice of either administrators or insurance underwriters. That's because most dealers and retailers enter into exclusive arrangements with one single administrator/underwriter team.
There are exceptions to be found, of course. For instance, some auto dealers work with one team for the franchise brand, and another team for the used cars they also sell. Occasionally, some retailers give most of their business to one team but give specialty products such as laptops or tablets to another team. But with most retailers and for all products, that still leaves the buyer with one and only one choice: yes or no?
That's not so with Amazon.com. In a study of the retail appliance and electronics extended warranty market that Warranty Week performed from October to February, we found that products sold on Amazon.com were offered alongside protection plans administered and/or underwritten by four members of our A-Team: AmTrust, Assurant Solutions, Asurion, and Allstate/SquareTrade. Allstate announced its acquisition plans midway through our research.
No other retailer, either online or in-store, made any comparable effort to allow extended warranty administrators/underwriters to compete for coverage. Indeed, multiple times we found two competing protection plan offers on the same page, differing primarily in duration and price. In other words, for these products, consumers interested in buying a protection plan had an either/or choice to make in addition to yes/no.
Overall, out of approximately 218 different product-protection pairs we surveyed, of everything from Blu-Ray players to washing machines, we found that about half the plans on Amazon.com were offered by SquareTrade, with the rest split between the other three A-Team members. Assurant was stronger on the appliance side, while AmTrust and Asurion were stronger on the electronics side.
The Kindle, Fire, and Echo protection plans, by the way, are provided exclusively by SquareTrade, and are underwritten by Starr. So in that respect, even Amazon.com is following the single-source model. But the point is, elsewhere on the website, there is real competition for the service plan dollar. Almost every other retailer is working 100% of the time with one member of the A-Team or the other, not several.