February 22, 2018
WCM Conference Preview, Part 2:
Travel plans are being made for the 14th edition of this annual warranty and service contract industry conference, which opens in less than two weeks. The agenda this year is a mix of both returning favorites and new topics suggested by both presenters and attendees at past conferences.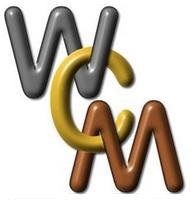 The Warranty Chain Management Conference, which next month will open its 14th annual meeting in San Diego, is an ideal venue for warranty and service contract professionals to hear about the benefits of new software tools and platforms. It's also an opportunity to find out what works for other companies, and for the experts to tell the beginners what to expect as they launch their own upgrades.
One of the best features of the conference is how the software and tools companies, rather than stand up and deliver a sales pitch, instead bring their customers to deliver an unvarnished report on how it really works. There's so much doubt about the return on investments in new technology, and there's so little money to invest in warranty to begin with. So any realistic and candid appraisals of their value is most welcome.
It happens throughout the conference. Companies that made an investment in another company's software and/or expertise talk about how it improved their business, reduced their costs, or allowed them to do something in a new way. It could be a change in how and when parts are shipped. It could be a change in how repair technicians are paid. Or it could be a change in how data is entered (and not re-entered) that makes the process more efficient.
President's Panel
On Wednesday from 1:30 to 3:15pm, Mark Nagelvoort, the president and CEO of PCMI Corp., leads a panel discussion on the subject of "Staying Abreast of Technology Developments in the Rapidly Changing Management of OEM Warranties, Service Contracts, Extended Warranties, and Maintenance Agreements."
Panelists include Dawn Morris, the president of Centricity, Greg Myers, the executive managing director of Beecher Carlson Holdings Inc., Guy Koenig, the president of CareGard Warranty Services Inc., and Dan McCollins, the strategic relationship manager at Wex Inc.
It's a "President's Panel," in that not only are several members of the panel company presidents, but also the presidents and chief operating officers of service contract administrators are the target audience of the presentations as well.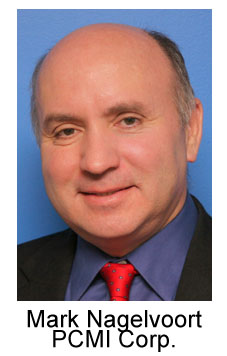 "This is really about your strategy as president to use technology," Nagelvoort said. "This is your opportunity to listen to other presidents and people at that level talk about how technology is affecting their offerings. That's what it's geared for."
Nagelvoort said planning began almost a year ago, following WCM 2017, when he asked conference director Alison Griffiths what topic she thought would be good for this year. And then once he had technology as his topic, he began looking for people that could speak to different aspects of that topic. Next came the invites, then the acceptances, and soon the actual event itself. The plan is to give everybody 15 minutes to introduce themselves and their companies, and then to leave plenty of time for questions and follow-up comments.
"I really try to get a balanced panel," Nagelvoort said. "I try to get different points of view. And I try to get people that are viewed by others as true industry experts."
Accordingly, Nagelvoort will begin the conversation by discussing changing trends, automating administration, and choosing the right technology partner. Morris will speak about the frictionless claim process, the impact of smartphones and tablets, and the call center of the future. Myers will talk about the impact of ride sharing on extended warranties, steps to take with technology to provide more efficient administration services, and cyber security concerns in the wake of the New York State Department of Financial Services requirements. Koenig will provide an overview of platforms such as dealer management systems and lead management tools, and considerations in choosing a new system, and some overall technology trends he sees coming in the next one-to-three years. McCollins will talk about the benefits of virtual payments to partners in the service network.
"We have a really strong panel," Nagelvoort said. "We try to have leaders who represent each market sector." Centricity is an administrator of retail service contracts. Beecher Carlson provides risk management consulting and claims management services to auto manufacturers and insurance companies. CareGard is an administrator of vehicle service contracts and other dealer aftermarket products. Wex provides business-to-business payment services to administrators, for example by giving virtual credit card numbers to repair service providers instead of paper checks.
Nagelvoort noted that while CareGard recently decided to upgrade to a PCMI system for claims administration, Koenig is going to be talking about much more than just that one system selection. "There are probably 14 different types of technology that an administrator uses," he said. There's a phone system. There's a lead management system. And there are numerous dealer management systems used by the various dealerships, which all need their own links and interfaces. So the choice of a claims administration is just a piece of the technology puzzle.
"To survive today as an administrator, you have to be automated," Nagelvoort said. "And with the cellphones, the browsers, and the demands of the younger generation -- they don't want to talk to people. They want to see everything automated. And there's compression in the time cycle. So a lot of people are looking for software companies that can meet those needs."
Productivity Gains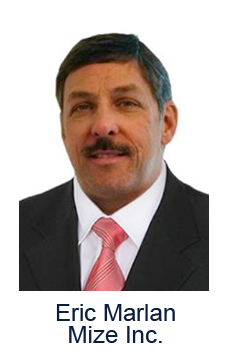 Beginning at 1:50pm on Wednesday, Eric Marlan, the senior product manager at Mize Inc., will deliver a presentation entitled, "Ten Things for Immediate Productivity Gains in Warranty Processes."
Marlan said his goal is to highlight some of the inefficiencies in the warranty process, and how they can be eliminated. "The way I'm going to walk through those ten items will be through an S.I.R. model, where I'm going to describe a Situation, go through the Impact of it, and then provide a Resolution as to how something can be taken care of," he said.
The items he said he will be spotlighting are generic enough to apply across multiple industries. "My goal for a take-away is explaining a situation where everybody nods their head and says, 'Yeah, this is something that we see,' and then a resolution that helps them to stop shaking their head and say, 'Oh, maybe that'll work for me. Maybe I'll go try it.'"
Marlan said the source of the list is his own experience as a product manager, overseeing projects for the past several years, observing the top issues for clients, and how they went about resolving some of those issues. His presentation is aimed at warranty managers and returns management who probably see these issues in their own organizations, and who want to work on getting them fixed.
Reducing Parts Cost
At 4:20pm on Wednesday, Terry Leinbach, the product support and warranty systems manager at Excel Industries Inc., is jointly presenting a talk on "The Art of Returning Parts Through Warranty" with Noor Pasha, an associate technical architect at Tavant Technologies.
Excel Industries manufacturers both Hustler Turf and BigDog Mowers, and until recently had a separate warranty system for each. But then Tavant replaced both with a single system called Tavant Warranty on Demand. Pasha noted that having a single application allows the same warranty process to be used for both of the brands, which reduces the overall cost of its operation. But is also provides greater visibility to the data, enhanced reporting features, and less time spent on claims processing.
Leinbach said Excel focused on something completely different, however. The company wanted to speed up claims processing so that parts could be shipped quickly and just in time out to the dealers performing the warranty work, reducing cost for Excel and reducing inventory for the dealers.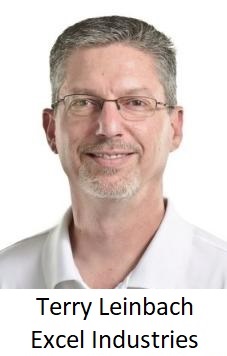 "The traditional process is for a dealer to put in a warranty claim for the parts they replaced and the labor they performed," he said. "And then we would reimburse them for both their labor and their parts."
Now, instead of paying them for parts, Excel just sends them the parts they need. And then the dealers bill the company just for labor. "From a cash flow standpoint, the part costs us a lot less than it does to reimburse the dealer," Leinbach said. "It's cheaper to send them a new part than to pay them for a part they purchase from us."
Excel asks dealers to return select parts to the manufacturer, so they in turn can be sent to suppliers for reimbursement. "They use that for their own internal quality purposes," he said.
At the same time Excel was putting in the new warranty system, the company was expanding its distribution into retail, through an agreement with the home improvements chain Lowe's Companies Inc. "We've grown tremendously once we got into the mass market industry," Leinbach noted. "We had two different warranty systems prior to this, and they were just not flexible enough. It would have been much more difficult to manage and handle. We needed something that could grow with us."
And so, in late 2016 Excel selected Tavant, and by early 2017 the new system was up and running. And one of the new benefits it delivered was to automate the ordering of parts when a warranty claim is input by a dealer. Before, they were separate processes. And dealers had to maintain an inventory, because they couldn't always wait for just-in-time parts shipments.
Some dealers are large enough that they still want to stock spare parts, Leinbach noted. So they are using parts they already have, and then they're replacing them on the shelf with parts shipped as part of the warranty claim. But other dealers are ordering on an as-needed basis.
Leinbach said he hopes manufacturers will see this as an example of how a new warranty system can allow them to take a new approach for claims management. He said that from the point of view of the dealers, the new parts ordering routine is as fast or faster than before, and from the point of view of the manufacturer, it's more efficient and less costly.
Rather than any specific industry, he said he thinks the presentation will benefit a wide range of manufacturers, particularly those that deal with high-cost replacement parts. "I would think that this would apply, because you can realize a higher cost savings on your bottom line from a cash flow standpoint," he said.
Blurring the Boundaries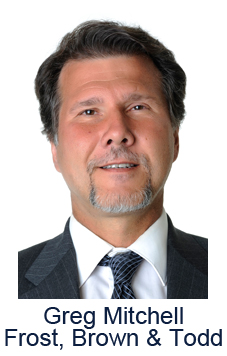 Greg Mitchell, an attorney and member of the law firm Frost Brown Todd LLC, will deliver a talk on Thursday at 10:15am on the "Cutting Edge: The Tension Between Compliance and Innovation." He said it will include both new ways to buy service contracts as well as new types of protection offered by those service contracts, and how that sometimes clashes with established laws and regulations.
"Tensions come in how regulators look at these things, and how they're trying to wrap their minds around them," Mitchell said. Service contracts are not insurance, but then there are recent innovations such as loss and theft coverage for mobile phones, or accidental damage for laptops that blurs the line between service contracts and insurance. And since insurance is traditionally regulated at the state level, different states can have divergent views about how these new innovations should be regulated.
For instance, at an "Insurance Connect" presentation last month at the law firm's office in Indianapolis, Mitchell pointed out that something as simple as a service contract to replace a lost or stolen key fob, sold by a non-dealer agent to a commercial client, could be subject to four different sets of regulations in four different states. In Maryland, it would be regulated as a vehicle service contract. In Alabama, it would not be regulated. In California, it would be regulated as portable electronic insurance. And in New York, it would be considered to be property and casualty insurance.
Figure 1
Replacing a Key Fob
How Will It Be Regulated?

Source: Frost Brown Todd
Part of the reason for this divergence is because service contracts sold to businesses are frequently treated differently than service contracts sold to individuals. Many of the consumer protection measures by definition protect only consumers, not commercial customers. It's one of the reasons that Mitchell and his colleague Jesse Wilson are spearheading the formation of the National Commercial Service Contract Association, to serve the needs of dealers, manufacturers and administrators in the business-to-business sector of the industry.
There's also a divergence between what the insurance companies prefer and what some of the manufacturers want when it comes to extended warranties and service contracts, he added. "We almost can't talk to each other," he said. "They see things totally differently." Risk management and customer satisfaction are hard to reconcile. But there needs to be a balance between them.
Mitchell said he won't be talking about the NCSCA during his WCM speech, but he does plan on some side meetings in the hallways and patios surrounding the conference. "We will host some get-togethers on the association off-site," he said. "We're under way with the executive committee and the charter members now, and looking to move forward. We're getting a lot of tremendous response on the need for it."
Readers interested in the association should take a look at the group's new website, or send a message to their general mailbox, info@commercialservicecontracts.com, Mitchell said. Or, they can connect directly with him on LinkedIn. Also, he said, readers interested in watching a video of the Insurance Connect meeting held in Indianapolis last month are welcome to take a look at an online recording of the proceedings.
Service Contract Research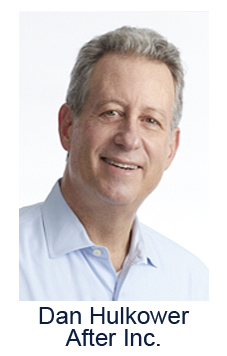 On Thursday at 1:15pm, Dan Hulkower, the senior vice president of After Inc., is jointly presenting a session entitled "Identifying Service Contract Benefits That Add Value and Are Cost Effective," with Darius Bullock, the senior extended service agreement business manager of Electrolux North America.
Hulkower said Electrolux has been an After client for about five years. As it does with other clients, After is helping the appliance manufacturer to analyze its service contract program.
"We're doing this research right now, leveraging After's expertise in survey design and management," he said. "We wanted to take a fresh look at our offering, and make sure that we're putting the proper plan out there that satisfies the consumer need, gives them what they're looking for, and does it in a cost-effective manner."
Hulkower said the partners took a look at the existing program's features and benefits, pricing, and other attributes, and compared them to the current offerings of competitors. "We're going to show you how we conducted our research," he said, "and go through the process of how we did it."
The ultimate goal of the analysis, he said, is to find a way to increase customer satisfaction. "If they don't get the coverage they think they deserve, or it doesn't provide enough value to them, either they're not going to buy them, or if they buy them, they're not going to be happy," Hulkower said.
At this point, he said, After and Electrolux have identified the features and benefits they think are the key. Now, they are moving into a phase where they go out and test their theories in the market.
Lessons Learned Through Experience
Another manufacturer delivering a report on the benefits of installing a new Tavant warranty management system is Ingersoll Rand, makers of the Club Car golf carts, Trane HVAC systems, and Thermo King refrigerated trucks, among numerous product lines.
On Thursday at 2:25pm, Jean Skemp, the global warranty process leader at Ingersoll Rand, and Moshe Devarapalli, a director and program manager at Tavant Technologies, will deliver a presentation they're calling "Minimize Cost with Global Warranty Management."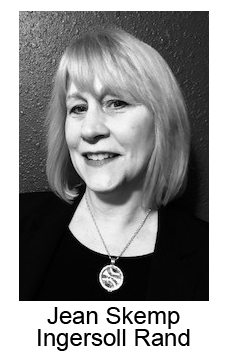 The presentation is aimed at anybody considering an upgrade or replacement of their warranty management system, Skemp said. The lessons learned and the experience gained are something she wants to pass on to the next group of candidates.
Skemp said that as of December, the Ingersoll Rand residential business, the aftermarket supply business, and the commercial business have now completed their deployment of the Tavant Warranty Management system. And costs have already begun to decline in the residential and aftermarket businesses, she said, while remaining steady-but-low but in the commercial business.
"One of the big benefits is coming from building a new integration from our aftermarket retail system, directly into the warranty system," she said. "That integration has a lot of productivity savings attached to it. Before, they had to do dual entry on the retail side and then in the warranty claims system. But now it's fully integrated."
Skemp said rules-based claims processing is another huge cost saver, allowing the company to quickly set parameters for what automatically gets paid and what doesn't. The previous system, she said, used old technology and didn't allow those parameters to be set. "And to make any changes required IT support," she said.
Ironically, many of the stakeholders now using the new warranty management system are saying it's one of the most successful IT deployments in company history. And that history goes back to Simon Ingersoll's rock drill in 1871. "That's huge praise for our team," she said. How they did it is what she hopes to explain at WCM.
Warranty Is a Customer of Data
One big piece of advice she plans to highlight is the whole question of who's in charge of data formatting. Hint: it should be the warranty managers. "Don't underestimate the amount of work it takes to make sure your data's clean," she said. "Serial numbers, model numbers -- my perspective is that this is a challenge that no system can help you with. The warranty system is a customer of data."
That means warranty managers have to insist on getting clean data from the source, much like a customer would want their purchases to be error-free. So when that data is not clean from the source, it has to be returned and repaired by the source. But that's a tough policy to implement, which takes a lot of work.
Two more things Skemp is going to stress are the need to get all the stakeholders involved early and constantly, and to make sure there's a robust project management plan for the roll-out. "We had bi-weekly update meetings with our senior leadership team," she said. "For as big a deployment as we had, you need a very robust project methodology. Absolutely imperative."