February 21, 2019
WCM Pre-Conference Workshops:
Warranty professionals heading to Orlando for the 15th annual Warranty Chain Management Conference could arrive a day early to attend any of six different workshops on topics such as fraud detection, claims handling, customer satisfaction, and how to launch or expand a commercial or consumer service contract program.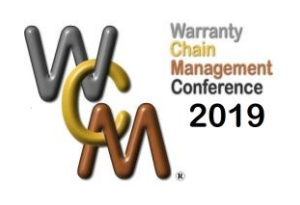 The Warranty Chain Management Conference, less than three weeks away, officially begins with a welcome reception the night of Tuesday, March 12. But for those who can get to town a bit earlier, there are six different pre-conference workshops on the schedule, covering an array of product warranty- and service contract-related topics.
There are three workshops in the morning and three in the afternoon. For attendees looking to strengthen their knowledge of how things work in the service contract industry, there are excellent choices in both timeslots.
At 9 AM, two experts from the consumer side of the service contract industry kick things off with a workshop entitled, "Building a Service Contract Program (U.S.-based White/Brown Goods)," to be presented by Julie Messer, the chief customer officer of OnPoint Warranty Solutions, and by Stephen McDaniel, the assistant general counsel and assistant executive director of the Service Contract Industry Council (SCIC).
How to Launch a Service Contract Program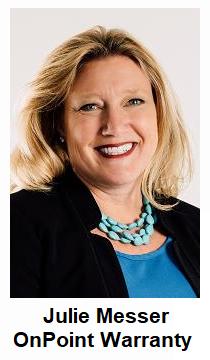 Messer said the workshop will focus on what a company needs to know and what they need to do before launching a service contract program. McDaniel will focus on the legal, regulatory and compliance aspects, while she will fill in the rest of the details: operations, marketing, pricing, and client management.
"The intent is to be able to share the foundational pieces that people need to think through, what to avoid, and then to share some of our experiences," Messer said. McDaniel will talk about some of the states where it's a little bit harder to get licensing and approvals, and she will talk about some of the more challenging operational aspects of starting such a program. And they'll both talk about recent trends, such as how to manage accidental damage, loss and theft coverage without running afoul of the fine line between service contracts and insurance.
This workshop is going to focus on consumer products such as appliances, HVAC, smartphones, computers and electronics, Messer said. It will not focus much on either automotive or business-to-business, which are very different sectors of the service contract industry.
Messer said she and McDaniel also put on this workshop last year in San Diego, when she was still with the ServiceNet unit of American International Group Inc. In January, she made the jump to OnPoint Warranty, located just across the river in Louisville, Kentucky, and helmed by Chris Smith and Rob Christian, who are also ServiceNet veterans.
"It's a TPA business," she said, "so it's something that's near and dear to my heart, in the sense of that's where I started with ServiceNet before AIG acquired us." Messer said she will be looking after the clients who look to OnPoint for third-party administration services such as claims management and call center operations, as well as help with pricing and compliance. So this workshop is really three hours of advice that ordinarily only her clients get to hear.
Messer said the perfect attendee of this workshop would be anyone who has recently taken on a role within their organization that has something to do with service contracts. "They are not very familiar with how that business runs," she said, "or anybody who is in charge of service revenue growth, and does not already have a service contract program, or anybody who has interest in starting a brand new service contract component -- anybody who would like to understand the business at the foundational level a little bit better than what they may already know."
How To Launch, Part Two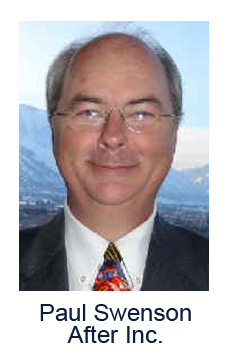 And then in the afternoon, after a two-hour lunch break, attendees can return for yet another overview of how to launch a service contract program. A workshop called "The Right Ways to Start, Expand or Optimize Extended Service Programs," will be presented by three executives from After, Inc., Paul Swenson, the executive vice president of business development; Dan Hulkower, the senior vice president of business development; and Dan Adelsberg, the group director of analytics.
Swenson is one of only four or five people who have been to every one of the past 14 Warranty Chain Management Conferences. And he believes that he has been a part of at least one pre-conference workshop at each and every one of them that has included such events.
"It's part of the reason we sponsor Warranty Chain," he said, "because we want to share with each other. And it's not one way. We share knowledge, and the how-to's. But we also like this conference because others are there to do the same thing. And so, we all help each other to learn and become better."
This year, for WCM #15, he said his workshop marks a return to a more broadly-focused topic. The last two years, he said, the workshops put on by After, Inc. were more specific and narrowly focused, about topics such as risk management and how to work with insurance carriers. This year, he said, "that will be one section of many in this workshop." Others will include suggestions for marketing your program, and how do you differentiate your program from competitors.
"What we're trying to do in three hours," he said, "is to give enough detail in each one of the categories so that someone, no matter where they are -- if they're just starting or if they've already got a program and they're looking to find ways to improve it and take it to the next level -- should be able to find some nuggets of gold."
But he also plans to leave lots of time for questions and comments, so that the attendees can help decide which sections merit a deeper dive. Adelsberg is an expert on service contract data analytics, while Hulkower is an expert on service contract pricing and marketing. They'll be on hand to lead the discussion in their areas of expertise, Swenson said.
The ideal attendee, Swenson said, would be anyone who needs a better understanding of how the service contract industry works, either because they're about to enter the business, or because they're about to get more deeply involved in it.
"If you've got a brand new program, then anyone who's associated with the development of that program should be there," he said. "If you have existing managers of well-developed programs, but again they're looking to differentiate their programs, then they should be there. For everyone from service, marketing, and finance, to C-level, or management of any discipline, we're trying to make this so that no matter who comes, if they've got any kind of responsibility for service contracts -- even on the periphery, for customer loyalty, or customer satisfaction, we'll have something there that will work for them."
Raising Revenue Through Service Contract Sales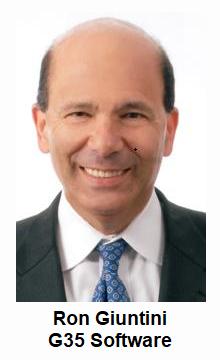 For companies selling commercial products, there's a workshop aimed at their needs. Ron Giuntini, founder of G35 Software Inc., will present a workshop entitled, "25 Ways for an OEM to Increase the Revenue of a B2B Extended Warranty Service Contract."
Giuntini said he intends to lay out a whole step-by-step process regarding what a manufacturer needs to know and what they need to do before launching a service contract program. He said the examples will be applicable across commercial industries, from airplanes to servers. But he added that it's going to be more applicable to the companies that actually take the risk -- the obligors -- than to the dealers, distributors, and repair organizations that support the manufacturers.
He said the provision of business-to-business service contracts is very different from the consumer side of the business. First, the machine, vehicle or device to be covered is probably going to be involved in revenue generation in some way. So uptime is a priority, and downtime costs money. Second, there's probably going to be a cost of servicing, maintaining, and upgrading the machine, whether it's under warranty or not. So the cost and benefits of a service contract have to be measured against the metrics in cases where there is no service contract in place.
"Every machine requires X amount of spend," he said. "The owner has to spend X amount of money to maintain the value of their machines. So you first have to put together a business model that identifies all the spending per year during the life of ownership."
And then you need to lower that cost of ownership in some way, either by increasing uptime, cutting the cost of repairs, or some other method. Or you could increase the convenience, add value, or reduce costs in some other way, such as by providing inspection services or by maintaining a pool of loaner parts in a nearby location.
B2C Crossovers
"I go through a series of scenarios, and we end up with 25 items that would probably generate a decent amount of revenue for a client," Giuntini said. "But then, I'll also talk about products that were originally designed for B2C, that are now being used in the B2B environment."
It's not only pickup trucks and SUVs that have the dual uses, he said. It's also iPhones, laptops, printers, and tablets that are being used in business, even though they might be bought at the local shopping mall. They also present an opportunity for service contract program expansion, if the right ingredients are included.
For instance, back to the first priority: uptime. A good business-to-business service contract program is going to feature loaners and spares, and not just repairs or replacements. The customer may want the same unit returned to them after a repair, but in the meantime they need a loaner. And that means loaner pickup trucks, loaner iPhones and loaner laptops need to be on hand.
"Let's say you're putting together a service contract program for an F-150," Giuntini said. "If I'm a contractor, and I need service, I need an F-150 loaner. But very few dealers can do that. Or you might actually want the maintenance to be done at night, when you're not working."
Meanwhile, more and more field service people are using either their own or their company's iPhone as mobile terminals while they're in the field. A service contract program that would be attractive to them might include delivery of loaner units to work sites rather than just to headquarters.
"And they would swap all the information right on the spot, so there'd be a quick conversion," he said. "Or you'd have services on the cloud, where you would store all your information, so it could easily be downloaded. And you could have a conversion in a couple of minutes."
Or, perhaps the added value might come from the availability of battery packs, or spare parts. "The point is, each customer has different requirements," Giuntini said. "What I will do is provide a path forward for the people in the class to open their eyes and look at all the different options, from the terms of how many years you want, to what kind of performance in regards to the service that you want. Do you want preventive maintenance? Do you want predictive maintenance? All these variable items are available, and customers might want them. You just have to open up your eyes and start tailoring these requirements specifically for that customer."
The other morning workshop, called "Warranty Claims Handling 101," will be presented by attorney Justin Niznik, senior counsel with the law firm of Bowman and Brooke LLP. Niznik, who is based locally near the conference site in Orlando, has defended manufacturers and dealers in both the automotive and medical device industries at both the trial and appellate stage throughout Florida. He's also been a paramedic, a prosecutor, and is a Marine Corps veteran, deploying twice to Iraq.
Increasing Customer Satisfaction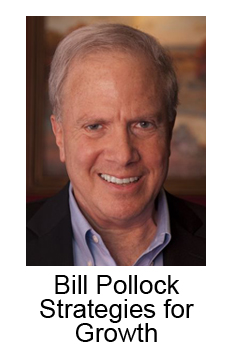 And then in the afternoon, from 2 to 5 PM, Bill Pollock, the president of Strategies for Growth, will deliver a workshop entitled, "Transforming Warranty Management Into Improved Customer Satisfaction and Revenue Generation," which will also be aimed at commercial products.
Pollock said that a central theme of his workshop will be the need for warranty managers, especially those in the business-to-business sector, to not only do a good job, but to also get the word out to customers that the company is doing a good job with warranty.
"A lot of organizations and a lot of managers within those organizations look at improving the processes they use to deliver services as the end-all, be-all," he said. "But if you're doing something really good, and you're not letting the world know about it, then you're missing an opportunity."
Pollock said he sees much the same story with many companies that do a good job with fleet management or reverse logistics: they don't tell their story well, so customers don't know what makes them better than other companies. On the other hand, those that promote what they do, creating some market awareness about it, find that it draws some customers in who might not otherwise be engaged. And for existing customers, it results in improved customer satisfaction, which leads to better customer retention levels.
"My goal is to be a value-add for warranty managers who are immersed in their activities," Pollock said, "to let them know there's the marketing and the promotions that you have to get out there. And if you do that, then you're going to improve customer satisfaction, and you're going to generate more revenue."
Pollock said he's not suggesting that companies become tedious and off-putting through their constant self-promotions. "But if you've done something good, if you've upgraded your processes, if you've moved from a premise-based system to a cloud-based system, or some sort of hybrid, let the market know about it."
During the decades he's been studying companies, Pollock said he's seen three big themes recur in the surveys and in the research studies he's helped to produce: 1) companies improving the processes they use to deliver services, 2) companies focusing on the needs of the customer, and 3) the financial costs. When times are tough, cost-cutting takes the lead. But when times are good, and the funds are available, process improvements tend to become priorities. What he's saying is don't forget the customer.
"Right now, we're at an interesting time," he said. "Our 2019 Warranty Management Survey Update has shown for the first time in the last five years, that the number one focus is squarely on the customer. The number two focus is on improving processes. And the number three focus is on financials. So it looks like, as an industry, we've got our act together."
The first half of the workshop, Pollock said, will focus on ways to promote your process improvements to the market, and how to turn that into improved customer satisfaction and revenue increases. The second half will show the correlation between these suggestions and the actual results of the company surveys Pollock has performed in recent years. And he will ask attendees where they see their organizations fitting into the results.
"Toward the end of that series of charts and interactions," Pollock said, "I'm going to show the mean averages that warranty managers have been getting for customer satisfaction, average claims cycle time, and profitability. What I want to do is show attendees that once you start falling behind the curve, the way everything's moving so quickly, and the way your competitors and peers are embracing new technologies, you're going to fall even further behind the curve."
Text Analytics Workshop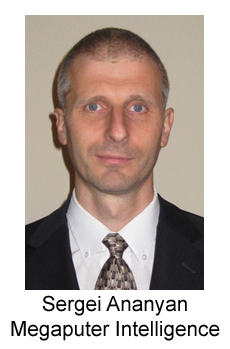 Finally, afternoon attendees have an opportunity to take a deep dive into text analytics, by attending a workshop entitled, "Identification of Key Drivers of Warranty Cost, Early Recognition of Emerging Issues, Anomaly and Fraud Detection Using Text Analysis," presented by Sergei Ananyan, the CEO of Megaputer Intelligence Inc.
Ananyan said he aims to detail how some of his real-world customers are already benefiting from text analytics being used to supplement more traditional structured analytical tools.
"Most companies working on warranty claims are using primarily or exclusively the structured fields, including tech codes and labor codes, to handle the claims," he said. "But based on our experience with some large auto manufacturers, we discovered that they might be seeing a distorted picture."
On the one hand, repair technicians might not be using the right codes because there are simply too many codes, and they cannot find a good match. On the other hand, Ananyan said, there are dealers that deliberately choose the wrong codes to inflate the cost of the repair.
To counter against this, he said Megaputer has found ways to look elsewhere in the records at the plain text the technicians use to describe customer complaints, what the technician believed to be the root cause of the problem, and what actions they took to fix it.
"It turned out that the structured codes were severely misrepresenting the entire picture," Ananyan said. And this reduced the usefulness of the claims data when it came time to change their designs, engineering, or production processes. "So text helped dramatically," he added.
Detecting Warranty Claims Fraud
Text analysis has improved the speed at which the client can recognize patterns and correlations between problems, helping with the recognition of emerging issues. And it also has helped the client recognize certain anomalies that suggested fraud.
For instance, one dealer always seemed to take apart the engine to replace the intake manifold when the customer reported "rough idling." But they only did that when the work was being done under warranty. When the customer was paying the labor costs, they merely replaced the ignition coil. Another dealer was constantly changing timing belts at only 30,000 or 40,000 miles, when they typically last to 100,000 miles or more.
Once the client realized they could spot suspicious patterns in their historical data, they asked if Megaputer could evaluate individual claims in real time to help the client reject them before they were paid. "Previously, their people were doing it successfully with structured data alone," Ananyan said. "But by adding the dimension of textual data, the results became even more accurate."
The next question the client had was whether Megaputer could help the dealers' technicians more accurately predict the required repair given a specific customer complaint. In other words, if the customer said "rough idling," the most probably solution would come back as "replace ignition coil."
At the end of the day, Ananyan said the client realized that they couldn't terminate a given dealer because of a pattern of suspected fraud, or because the alleged inexperience of new hires was driving up the cost of warranty work. Instead, the client had to offer ways to help the dealer overcome that inexperience, and to put detection algorithms in place that would deter the dealer from attempting to inflate the cost of claims.
"They cannot close these dealerships," he said. "They critically depend on their support in the area. So they really need to try and curb them, if they can, to pro-actively help them fix the problems."
Ananyan said Megaputer now employs 120 people, and has expanded outside the automotive industry to include clients manufacturing printers and cameras as well. It's also expanding its statistical analysis and predictive modeling capabilities outside of just warranty, for example into the insurance and pharmaceutical industries.
Likewise, he said, the techniques and suggestions he is going to illustrate during the workshop are applicable across industries, although they proved their value with passenger car dealer claims. Anything involving mass production and repairs by independent companies would work. It's applicable to product warranty claims as well as to extended warranty policies.
But what also needs to be present to make the tools useful, no matter what the industry, he said, is a desire by the manufacturer or claims administrator to repair, rather than replace. So it doesn't work for inexpensive and/or disposable products.