February 28, 2019
WCM Opening Keynotes & Closing Panel:
For the 15th time, warranty industry professionals are heading to the annual WCM Conference, convening this year in Orlando, Florida. Over the course of three days, industry thought leaders are scheduled to delve deep into topics such as warranty fraud and the Internet of Things.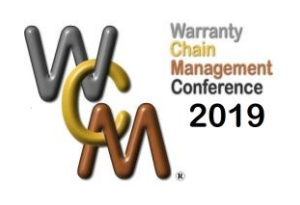 The 15th annual edition of the Warranty Chain Management Conference, which opens in Orlando in less than two weeks, promises to feature two keynote speakers and two major themes.
Robert Long, the director of global service fraud at Dell EMC, is up first at 8:30am with a keynote presentation entitled, "Detecting, Analyzing and Preventing Warranty, Parts and Service Fraud."
At 9:15am, he will be followed by the second keynote presentation of the conference, entitled, "The Transformational Impact of Connected Devices and the Internet of Things on Warranty Management, Service Contract Sales, and Consumer Experience," to be delivered by Jim Mostofi, the global head of business development at AIG Warranty, a unit of the American International Group Inc. insurance company.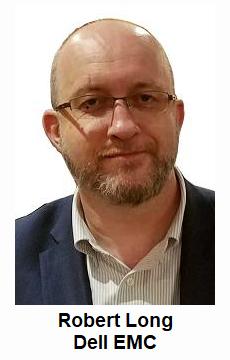 Long said he first attended a WCM Conference a few years ago in San Diego, specifically because there was a panel discussion about warranty fraud. He said he met WCM conference director Alison Griffiths, and they talked about how Dell tries to fight the fraud problem.
"I told her that I was very interested in that topic, as it was my livelihood," he said, and would like to see more fraud-related content in the future. "And if she needed assistance creating that focus, I'd be happy to participate."
Obviously, Griffiths took him up on his offer. She said that attendees at past conferences have consistently named both warranty fraud and the Internet of Things as topics they want to hear more about. And she added that she hopes both keynote speakers will delve even deeper into the topics than just how they affect warranty -- Long will widen the discussion to include service parts fraud, and Mostofi will talk about how IoT opens up new markets such as home security monitoring and the sale of consumables.
"What the attendees are looking for from WCM -- they're looking for the thought leaders of our industry," Griffiths said. "They're looking for the people who really do have their finger on the pulse of the subject matter. And both Robert and Jim absolutely meet that criteria. We have a lot of attendees who are very seasoned executives and practitioners. And they are looking for keynotes who will give a balanced perspective of the industry, who will discuss the opportunities and the challenges, and who will address the difficult issues and the sometimes inconvenient truths that we're facing in the industry."
Raising Awareness
Long said Orlando will actually be his third WCM Conference. He said he always makes some good contacts during the show, and always sees some relevant presentations. "And I feel like it has helped to strengthen some of the relationships that we as a company have across the industry."
This year, in his keynote, Long said he plans to discuss how prevalent warranty fraud really is, and how little awareness it seems to get within most companies. "It's something that I think many people dismiss as a cost of doing business," he said. "And it's only when they begin to focus on it that they realize the extent to which they are losing money to fraudsters."
Long said he also plans to talk about how the perceptions of fraud affect what he called "good customers," who see how the company treats the fraudsters, which helps to color their opinions. "It's a reputation thing as well as a detection thing," he said. "And it's brand protection."
Then he will get into a brief discussion about some of the technology now available, and how the tools of the trade are getting better over time. But then again, so are the techniques used by the fraudsters to conceal their work. So there's a constant battle between detection and evasion.
"We want to talk about the prevalence of fraud and the things that people can do to combat it," he said. "We want people to realize how serious it is. So I'll talk about those aspects of it."
At the same time, he said, he won't talk too much about sources and methods, because he doesn't want to educate the criminals about how not to get caught. "Instead, I'll talk about some high-level opportunities for improving a company's approach to fraud. And I think as these companies then listen to this, and start delving on their own, they'll discover the additional ingredients that are necessary for their own recipe."
Some fraud is casual -- adding extra time or additional miles to the claim to get just a little more money. But some, he said, is perpetrated by professional criminals who are organized and skillful. Companies have to plan for both.
"I think what every company needs to do is to try to eliminate the crimes of opportunity," Long said. "If a bag of money is left lying on the table, and anyone is free to walk up and take it, someone will."
But then there are the criminal enterprises whose very job is to defraud warranty providers. "We do see that a lot of it is organized and professional criminals that are coming at us," he said. "There have been activities that we have discovered over the years that points to organized crime. If we identify activities that we feel is evidence of fraud, then we provide that to law enforcement."
The Connected Home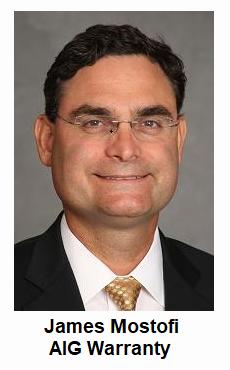 Mostofi said he will begin his presentation by talking a bit about the connected home and some of the major trends, "specifically the growth of connected devices, and the security and data privacy concerns that are coming along with that growth." And then he will delve deeper into exactly what people in the warranty chain are doing with connected devices.
For consumers, it's all about convenience and cost savings, he said. Sometimes a networked device isn't working right, but it's not broken in the classic sense that technicians need to be dispatched and parts need to be replaced. "It may not be working effectively or efficiently, and can you tune it up online? Can you restore it to factory specifications?" If not, is there a button the customer can press that will dispatch a repair technician to the scene, in much the same way they would now summon a ride from Uber?
And then manufacturers are using connected devices to reduce service cost and replacement cycles, by allowing consumer electronics and major appliances to self-diagnose, and if warranted, to direct the customer how to arrange for a repair or get a replacement unit. In some cases, self-repairs might be possible, especially if all that's needed is a new software download and/or reboot. "And of course, that means increased reliability," Mostofi said.
But Mostofi said he also plans to talk about the need for new standards in the industry, so that Apple can play with Google and both can play with other platform and service providers. "They want some sort of unified platform," he said. "Right now you have all these connected devices and they can talk, but they're not necessarily coming to one place to talk together. And that unification is a big issue."
For insurance companies and claims administrators such as AIG, the opportunity is to expand the scope of a service contract to include the network as well as the individual components, Mostofi said. "It's things like service monitoring and servicing engagements -- just making sure that all these connected devices are working together. It's about making sure that [supplies of] the consumables these products need are adequate. It's about working efficiently: they're running when they should be and are turned off when they should be, and having all the related alerts that let you know what's happening, and if there's something to be concerned about, whether it's related to the product itself or otherwise."
It opens an opportunity for companies like AIG to get deeper into security and protection plans, perhaps even into the monitoring of those Internet doorbells with the cameras that watch for package thieves. Or it could be more like a home warranty: protection plans for multiple connected devices bought at different times from different sources. "Those types of subscription-based coverages are becoming a trend," he said, "but then you have a supplemental coverage to keep your connectivity not only up-and-running, but also efficient, safe, and secure."
Mostofi added that he thinks AIG is well-positioned to turn the Internet of Things into a revenue-generating service business. "As far as major appliances, HVAC, consumer electronics, and mobile, we represent the largest and most respected OEMs and retailers in those categories," he said. "So I do think we're better-poised than our competitors to provide that service, and those complementary coverages, because of our service network in those areas."
Following those keynotes, the conference splits into two parallel tracks: one about warranty fraud management, and the other focused on the Internet of Things. The warranty fraud track is set up as a panel discussion, which Robert Long will moderate, and which will also include Ashok Kartham from Mize Inc., Bob Roberts from Ingersoll-Rand's Thermo King unit, Erin Duke from Electrolux, and Matti Kurvinen from sd-ize consulting, who along with Ilkka Toyryla and Pra Murthy authored a book about warranty fraud management back in 2016.
Connecting and Collecting
The IoT track includes three presentations: first from Albert Liao of Foxconn Technology Group, to be followed by David Froning of SAS Institute Inc., and finally by Chris Smith, the CEO of OnPoint Warranty Solutions.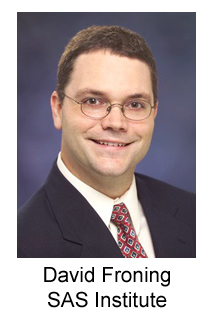 Froning, whose job title now actually includes IoT (he is the Portfolio Manager for Internet of Things Solutions at SAS), said he's seeing a massive change in the industry in just the past few years that in turn is making IoT more relevant to warranty. In the old days, he said, warranty was said to be about the voice of the customer. Then it became the voice of the process, as the products were manufactured. Now, it's the voice of the products themselves that's being heard, generating data while they're in use, thanks to the new IoT connectivity.
"There's a lot more data available now to potentially predict warranty events before they occur, whether that's sensor data off equipment, whether it's environmental data, so that we can better understand the working conditions, or even just data on the settings of the equipment when things occur. So as we get richer data, we can do more precise analytics, and more predictive analytics, to hopefully avoid warranty costs from even happening," he said.
The best way to draw value from all that IoT data, he said, is to get it into the hands of business decision makers. "Today, that takes data scientists with a lot of knowledge of the data structures and details. Our goal is to make it easier and more accessible for an engineer or an analyst to get to the data, to start making decisions," Froning said.
"Generally, in the IoT market right now, we see a lot of focus on connecting and collecting," he added. "But that's not really what drives the value. What drives the value is being able to make decisions. And that's where analytics comes in."
Froning, who has attended every WCM Conference since the first event in 2005, said that back then, the presentations he delivered focused on the benefits of bringing SAS analytical tools to warranty. "At the time, things were very transactional," he said. But then came early warning reports, predictive analytics, text analytics, and even warranty fraud detection tools. Eventually, SAS had a whole suite of enhancements for warranty managers to consider.
"It's really been a progression from there of getting more and more context around the warranty claim event," Froning said. "Whether it's what the customer had to say, or call center data, and then expanding into what I would call the voice of the product. Data is coming from the product itself, reporting its operating conditions, and really giving a complete picture."
Adult Education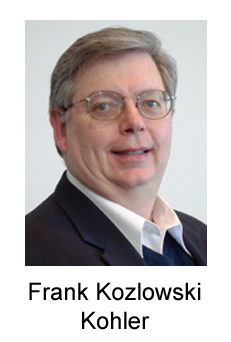 Frank Kozlowski, a technical analyst for warranty at the Engine Division of Kohler Company, said he keeps returning to the WCM Conference each year because it helps him do his job. Although he declined to reveal his age, he said he's now in the midst of planning to install the fifth warranty management system to be used during his tenure at Kohler. And while he said he needs advice about that project, he also feels like he's in a position to offer some to his peers.
"I'm there for two reasons: 1) To learn what other people are doing, and 2) To share information about what I've learned," he said. And so every year, he talks with conference director Alison Griffiths about what topics she needs someone to talk about. This year, she suggested talking about something close to his daily responsibilities: "Global Reimbursement Rules: Financial Challenge of Warranty," which he will do on Thursday beginning at 11:25am.
"Every year, I continually learn and obtain information about different ways of doing things, and gain experiences from others that I can use and apply towards the processes that I'm developing," Kozlowski said. And right now, Kohler is in the middle of the research for a project that will put together a new worldwide warranty system for not only its U.S. operations, but also its other locations. It also has two plants in Italy, one in Slovakia, one in India, and one in China.
And what he's learned is that the rules for reimbursing repair organizations for parts used in warranty work are different not only in every U.S. state, but also in all the different countries. So are the labor rates, and sometimes even the statutory minimum length of warranty coverage.
In Florida, for instance, an engine manufacturer such as Kohler has to reimburse repair organizations at net cost, plus 15%. In Minnesota, you have to reimburse at consumer retail prices. And then there are all the rules and regulations in those locations in Europe and Asia to consider. In some, the manufacturer has to pay delivery and transportation charges. All around the world, he was finding what he was calling hidden costs, which could drive up the cost of warranty.
But there was no reference book or handy chart that Kozlowski could use to help him make sense of it all. "There was very little out there," he said. So he had to do it himself. And now, he wants to find a way to pass it on to others who are noticing the same lack of industry guidebooks.
Closing Panel Discussion
Kozlowski said he always looks forward to the final plenary discussion of the conference, on which this year he will be a distinguished panel member, along with both keynote speakers, and Stephen McDaniel from the Service Contract Industry Council, with Dave Froning from SAS serving as the moderator.
"To me, it's the highlight of the whole conference. It ties the whole conference together," Kozlowski said. And indeed, it carries those threads first addressed in the keynotes -- warranty fraud and the Internet of Things -- right through to the end, by including both Mostofi and Long as distinguished panel members as well.
Froning said the closing panel provides attendees with a cross-functional view of the industry. "It's really there to summarize the conference," he said. "My job as the moderator is to take the questions and weave them into a story, so that we can look at the entire warranty process from the various perspectives of the panelists. Having that live interaction with the audience is important."
He said what he really likes is when one audience member asks a question, and another audience member helps to answer it. Before the panel begins, he usually has some questions sent in by people in advance as they registered for the conference. But it's these spontaneous comments from people across all sectors of the industry that are especially welcome.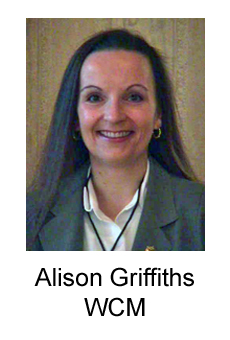 "Warranty is such a complex issue, and it affects so many different parts of the business," he said. "It's always interesting to see that dynamic of how all those different perspectives can answer the same question."
Industry Thought Leaders
Griffiths said it's really important to include panelists on that final panel discussion from both the product warranty and service contract sides of the industry, because that matches the diversity of the attendees who by that point have been there for two or three days.
"It's a very unique opportunity -- the final session -- for attendees to ask their questions and to hear the opinions of those industry thought leaders on a whole range of industry topics," she said. "There's nowhere else that really offers that. It's having that ability to ask questions in a really solid learning environment, where there's no such thing as a silly question, because we're all there to learn and develop our knowledge and understanding."
Griffiths said it's not too late to send in written questions. People can send her an email, or they can go through the "Contact Us" page on the website. And when people register online, they can submit questions not only for that closing panel, but also for all the others on the agenda.