March 7, 2019
WCM Conference Schedule:
Attendees have some tough choices to make between six different parallel conference tracks. Several continue to repeat the dual themes of warranty fraud detection and the Internet of Things, while many showcase the latest innovations that new technology has to offer to warranty professionals.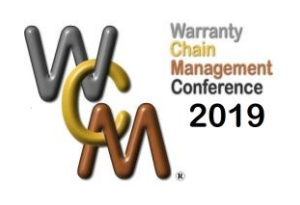 Though the opening and closing portions of next week's Warranty Chain Management Conference are each going to be held in one room, for all attendees to follow together, over the course of the rest of the event, guests will have to make six different choices between the parallel tracks offered in separate rooms.
Right after the back-to-back keynote speeches delivered by Robert Long from Dell EMC on the subject of warranty fraud, and by James Mostofi from AIG on the subject of the Internet of Things, the conference divides into two parallel tracks designed to delve deeper into each topic.
In the IoT track, Albert Liao from Foxconn, David Froning from SAS Institute, and Chris Smith from OnPoint Warranty Solutions take on the topic of the Internet of Things. Liao will first explain some of the challenges ahead, then Froning will look at the value of all that data, and Smith will discuss how it might be put to use.
In the warranty fraud track, Long will moderate a panel discussion that includes Bob Roberts from Thermo King, Erin Duke from Electrolux, book author and consultant Matti Kurvinen, and Ashok Kartham from warranty management software vendor Mize Inc.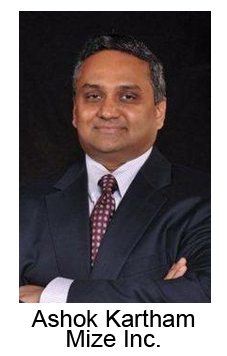 Kartham said he expects that each member of the panel will talk about warranty fraud from a different perspective. The Mize approach, he said, is to prevent fraud before it's committed, by pre-authorizing claims and validate their contents before they're paid, rather than to detect a pattern of fraud afterwards.
"We're using business rules to validate claims as they're being submitted, and we're using historical information to create a repair profile," he said, which compares the claim against expectations about what parts will be used and how much time it will take to fix a given type of failure. "Then, whenever we see a claim that varies from that repair profile, we assign a higher risk score."
Claims that score above a given level are kicked out for further examination. Claims that score below that threshold are paid automatically. "We are trying to reduce fraud by going a bit upstream," he said. "Most of the time, we are stopping a number of claims from being approved."
Kartham said there's certainly a place for fraud detection after the fact. "There is a need for that," he said. "But I think the best way to deal with fraud is to do it upstream in the process, before the claim gets approved, while the repair is being performed."
He said he thinks fraud prevention before the fact is best. "Because afterwards, if you try to charge back, the dealer is not going to be happy," he said. "Plus, how can you prove there's been fraud?"
More Warranty Fraud Detection
After lunch, the warranty fraud discussion continues, with Kurvinen delivering a second presentation, entitled, "Trust and Trustworthiness: Dealing with the Honest Majority and the Dishonest Minority," and Sharon Markovsky from ISO ClaimSearch, a service of the Insurance Services Office Inc., making a presentation entitled, "Finding the Hidden Fraud in Your Auto Extended Warranty Program."
In the other room, the legal panel will dive deep into the caselaw and new regulations surrounding the extended warranty and service contract industry. Attorneys providing updates will include Stephen McDaniel of Meenan P.A. and the Service Contract Industry Council, Brian Casey of Locke Lord LLP, and Christopher Karo from AIG.
Closing out the proceedings on Wednesday will be a pair of tracks on various aspects of warranty management. In one room, Bryan Waller from Cisco Systems will talk about "Using Service Cost Data to Influence Quality Beyond Warranty." He's followed by automotive consultant Mike Roberts, who will talk about "Successful Strategies for Improving Quality and Reducing No Trouble Found." And then Heinz van Deelan, the CEO of the social media and web monitoring service Consline AG, will talk about "Customer Voice Monitoring to Support Quality Management and Goodwill Decisions."
In the other room, consultant Kevin Rigg will deliver a presentation on "The ABCs of Controlling Claim Expenses." He is to be followed by John Martinous from Tata Consulting Services, who will talk about "Improving the Warranty Supplier Recovery Process: Warranty And Supplier Recovery Opportunities For OEMs." And then it's G35 Software founder Ron Giuntini's turn to make a list of "Ten Events That Enable Sellers of B2B Extended Warranty Service Contracts to Ask Their Buyers, 'How Am I Doing?'"
Thursday Schedule
Newsletter editor Eric Arnum already has his choice made for him first thing in the morning on Thursday, having to provide his "Annual Warranty and Service Contract Industry Update" at 8am during a track filled with industry updates. Arnum will be followed by consultant Bill Pollock, who will detail the findings of a recent survey in a presentation he calls "The State of Warranty Chain Management in 2019 and Beyond."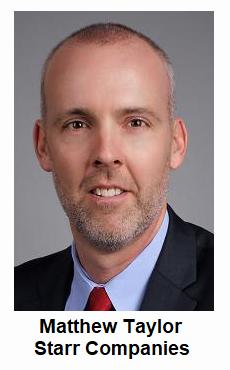 To close out that opening track of the day, Matt Taylor, the vice president of extended warranty at Starr Companies, and Dan Hulkower, the senior vice president at After, Inc., will jointly present the findings of a research study they performed on the subject of "How to Engage Millennials with Extended Warranties and Service Contracts."
"For the last couple of years, I've been doing focus groups within Starr," Taylor said. And for many of those projects, he was being assisted by interns and other employees who were themselves Millennials. So, Taylor said, he and Hulkower got the idea to turn the spotlight on that age group, to see if their product and protection plan buying habits were all that different from their elders.
"We found that it's less than you would imagine," Hulkower said. "We wanted to understand whether we have a problem. The good news is there's plenty of opportunity."
They surveyed 500 people between the ages of 22 and 37 years old, selected through an online panel. They asked about purchases of products such as smartphones, tablets, laptops, printers, scanners, and cameras, and whether the buyer also purchased a protection plan.
"We found that Millennials do buy service contracts," Hulkower said. But there are some differences, they found, primarily in terms of the prep work they do before they make their purchases, and their reliance on the opinions of others.
"They like to research things before they buy them," Taylor said. "And that includes the warranty. They also lean towards social media, and their friends, to make recommendations. So they look on different sites, like Yelp and TripAdvisor, or Amazon and Best Buy, or anybody who's selling, and they look for reviews. And they look for what people are saying about purchasing service contracts."
Interestingly, Hulkower said the research also found a high correlation between Millennials who register their purchases, and those who buy protection plans. He said After, Inc. is about to debut a new service called QuickReg, which makes the connection even more overt, by providing manufacturers a platform that not only makes it easier to register a purchase, but also to buy a protection plan from the manufacturer.
Taylor said the research points out the need for manufacturers and retailers to keep their websites up to date, with fresh content and plenty of space for opinions, reviews, comments, etc. And that in turn means manufacturers and retailers need to quickly respond to questions, complaints, compliments, and other feedback, whether it's on their website or someone else's. So hire some Millennials to monitor your social media, and listen to your customers!
Machine Learning & Artificial Intelligence
In the other room, Albert Liao from Foxconn gets a second speaking slot, delivering a presentation entitled, "Application of Machine Learning on Warranty Claim Reduction." He will be followed by Namendra Belhe, a senior business consultant in the Manufacturing Business Unit of Atos Syntel, who will talk about "Warranty in a Digital World."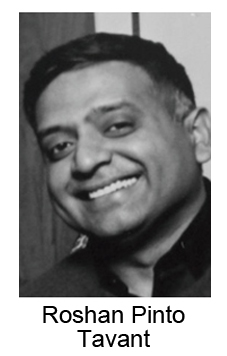 The third presentation in that track features two thought leaders from Tavant Technologies: Roshan Pinto, the lead of the Aftermarket practice, and Atul Varshneya, the vice president of artificial intelligence, who will jointly share a presentation entitled, "Artificial Intelligence, Machine Learning and the World of Making Smarter, Faster and Better Decisions."
Pinto said some of the decision-making he and Varshneya will talk about will relate back to that conference-long theme of warranty fraud detection. "The system learns over time, based on criteria that comes within the claim," he said. "The system starts scoring a claim and the probability of it being a fraudulent claim or not, and submits that score for the decision-making of the business rules engine."
Over time, the system "learns" what to look for in a claim that makes the likelihood of fraud more certain. But that's just a subset of what artificial intelligence can do, based on observing patterns, detecting anomalies, and therefore knowing what's odd, unexpected, and suspicious-looking.
Pinto said his presentation will also touch upon the other big theme of the conference: the Internet of Things. He said sensor data, diagnostic tools -- the very way that cars are being repaired and warranty work is being done is changing, because of all the new data sources available to the technicians.
"As more data starts coming in from a unit, there is a lot more to define and analyze," he said. "For example, if you look at just the diagnostic codes coming in. Today, most of the failure code determination is done by a technician. Tomorrow, if there is enough data coming in, based on just the kind of data that you have received over the last few weeks, it will be feasible to determine the root cause of failure."
So much of how things are done in the warranty industry is known only to the people who actually do it, Pinto noted. So before they retire, they have to pass on that knowledge to others, because it's not written down in some user manual. But as artificial intelligence technology becomes more prevalent, those experts will be able to pass on the tricks of the trade to the machines.
"I don't think most companies are there yet," Pinto noted. "But the automotive industry is probably the furthest ahead, in terms of the information they receive. And most of the customers we work with are definitely moving in that direction. A lot of them are receiving all this data. And what they do with that data, and how they convert it into decision-making, is going to drive a lot of what happens in the service industry going forward."
Warranty Journeys
Later on Thursday morning, there are two parallel tracks about how new software platforms are enabling the companies that implement them to offer new services. One room has three presentations about the "journeys" of manufacturers. The other has top executives from the extended warranty industry on a panel discussion about automation.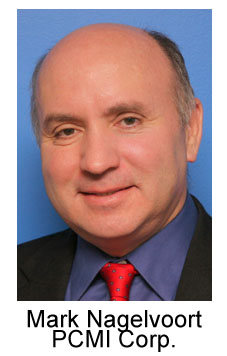 Mark Nagelvoort, president and CEO of PCMI Corp., moderates the panel discussion under the heading of "What's New in the Automation of Service Contracts." He said he has been putting together these themed panels for several years, relying on his extensive network of partners and customers to provide the expert commentary. This year, he asked top executives from four companies who are users of his PCRS administration platform to talk about how they're using technology to advance their capabilities as administrators of service contract portfolios.
"We hear a lot about how to digitalize the service contract process," Nagelvoort said, "and I'm happy to introduce four companies that are implementing it now. Here are four executives that last year embarked on projects to further digitalize the administration of service contracts and extended warranties. And they're here to share their experiences."
Panelists include Sean Hicks, the CEO of New Leaf Service Contracts LLC; Guy Koenig, the president of Gulf States Financial Services Inc.; Garen McMillian, the CEO of SideCars Inc.; and Rick Tudor, the director of operations at Cars Protection Plus.
Nagelvoort said they will each take a turn to talk about how they're using an information technology approach called Platform as a Service, or PaaS, which allows companies to customize their system using application programming interfaces. "Customers can use those APIs to build their own applications and extend PCRS in ways that we may not have thought of," he said.
Hicks and Koenig are both veterans of Warrantech. He also worked in the service departments of both Sears and Montgomery Ward. Hicks left Warrantech in 2011 to launch New Leaf with Rick Gavino, another veteran of the company, which is now part of the Amynta Group.
New Leaf markets service contracts primarily to small and medium-sized retailers under the brand name of ServicePro, using the slogan that "now is the time to turn a new leaf." The company has used the new API capabilities to automate their phone system, so that customers can do more on their own when they call in to ServicePro. It also used the APIs to automate its payment system.
At the time the panel was put together, Koenig was the president of CareGard Warranty Services Inc., which is also a PCMI client. He's since moved over to the GSFS Group, but he will talk about the automation they implemented at CareGard, and how the new technology has widened the possibilities for cross-marketing, and has opened up new distribution channels to the company such as online sales and mobile phone apps.
SideCars, meanwhile, just recently launched its new TrueClaims platform, which is powered by what he calls Your Dealer Experience (YDE). McMillian will talk about how the traditional claims adjudication process has be transformed by technology that's available now, and how dealer participation programs can be automated as well.
Tudor joined Cars Protection Plus 17 years ago as its accounting manager. After leading his team through two administration platform implementations, he has advanced to the position of director of operations. Nagelvoort said Tudor is also going to talk about how the company is adding electronic signature capabilities to the system, as well as what he's learned from the platform migrations.
Lifetime Warranties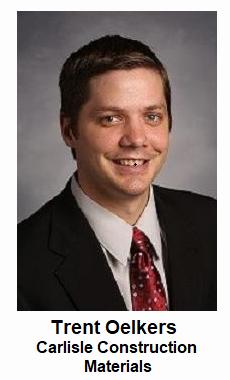 In the other room, Trent Oelkers, the logistics manager in the Technical Warranty Services Department of Carlisle Construction Materials, and Srini Giridhar, the director of product management at Tavant Technologies, will jointly deliver a presentation entitled, "Lifetime Warranty: A Timeless Opportunity?"
Carlisle, which celebrated its centennial in 2017, started as a tire and rubber company. It's been in the roofing business for half a century, and its dealers and installers now sell extended warranties with long-term durations on its behalf. Oelkers said that kind of guarantee can be both an opportunity and a liability.
"I'm going to focus on the challenges associated with long-term warranties," Oelkers said. "From my perspective, they've become more and more of a commodity, and people don't understand the value of what we offer."
For Carlisle, it's an extended warranty on the whole roofing system, he noted -- adhesives, fasteners, membranes, and installation. So it's much more than just a material warranty. And it requires extensive training for the installers, not only on how to sell the protection plans, but how to perform the installation correctly, and how to inspect the work after it's done, so there are few, if any, claims in the decades that follow.
The goal is to save money by not having claims, even over the long term. That's a lot different from a protection plan sold for a television or a smartphone, he said. Wear and tear takes on a new meaning when it's a roof that's exposed to the elements four seasons a year.
Pricing is another challenge. The competition, Oelkers said, is selling protection plans at much lower prices, for much less coverage. It's what he calls the "Amazon Effect," where the lowest price wins, even though you get what you pay for. And that goes for protection plans as well as for the products they cover.
In contrast, he said, for Carlisle, "It's much more than just a piece of paper. The way we honor our warranties is by standing behind our contractors that install, and our partners, making sure it's going to last for the building owners that buy them."
Oelkers said the challenge is how to make the claims process as seamless as buying something online, so that if something does go wrong with an installation, the customer doesn't feel abandoned. "Is there something that we can do to make that as painless as possible, to make sure the people underneath the roof don't have to worry about the assets if something does happen, heaven forbid?
"We'll go out there and take care of it," he said. "It's up to us as the manufacturer to demonstrate how we stand behind our product."
Oelkers will be joined by Frank Kozlowski, a technical analyst for warranty at Kohler Corp., who will talk about his experience managing a warranty claims processing system upgrade project under the title of "Global Reimbursement Rules: Financial Challenge of Warranty," and by the team of Erin Duke and Kara Mack from Electrolux, whose joint presentation about their own platform upgrade saga is entitled, "Enhancing the Customer Experience Through Service Delivery: The Journey Continues."
Warranty Management and Aftermarket Programs
And then right after lunch on Thursday, there are parallel tracks on warranty management and aftermarket programs. In one room, Heather Wilkerson from Registria leads a panel discussion on the subject of "The Application of Analytics and Lessons in Optimization, Straight from Manufacturing Brands," which will include presentations by senior managers from both Icon Health & Fitness Inc. and Electrolux.
In another room, William Eliason from Oracle Corp. discusses "Warranty As a Competitive Advantage: Leveraging Warranty/Service Operational Metrics. And then he's followed by a joint presentation from Michael Kellogg, director of product support & global distribution at Excel Industries Inc., and Noor Pasha, technical architect at Tavant Technologies, entitled, "Improve Dealer Experience and Optimize Warranty Costs Using an Intelligent Aftermarket Platform."
Kellogg explained that Excel Industries is the family-owned parent company of two different lawn mower brands: Hustler Turf Equipment and BigDog Mower. Each brand was managed by a different brother in the family, and each had its own warranty claims processing system.
Two years ago, both brothers decided to switch to the same single warranty system, and Tavant won the bid. But when the new system was being put in, that meant Excel had two different data migration projects to complete.
But it was worth it, Kellogg added, because now there's just one system for both brands, which makes it easier for dealers who offer either of them. And Excel, which has now added the residential mowing market to its previous commercial mower focus, is able to keep up with the rise in warranty expenses that has accompanied a five-fold growth in revenue and a massive expansion of the customer base.
One of the biggest improvements Kellogg cited was the speed at which claims are now processed. Before, it took a month to manually review claims. After, most claims are adjudicated immediately, with only those that run afoul of the automated business rules kicked out for manual processing.
Parts return and supplier recovery has also been greatly simplified. Before, Excel would take replaced parts back from the dealer, and store them itself until there were enough to ship to the supplier for analysis. After, the dealer is told which parts need to be returned, and to ship them directly to that supplier, using prepared shipping labels.
The challenge, however, was adapting to all the different accounting systems of the dealers, Hustler, Big Dog, and their suppliers, Kellogg said. The main problem was how to match up all the different parts returns to specific claims. But the companies also had to work out what happened when Excel approved a dealer's claim but a supplier denied Excel's recovery claim.
In hindsight, he said if he had to do it all over again, he would have brought the accounting departments into the planning process much earlier. For instance, he said his chief financial officer helped solve the accounting problems encountered with supplier recovery, but only after they had been discovered. The problems were with the payments, not with the parts returns or the paperwork, which worked fine.
However, those problems have now largely been solved, he added. "We tested it with a couple of different vendors," Kellogg said. "And we haven't had any problems for the last eight months. So that's huge. The system is doing what it's supposed to do."