October 27, 2003
Don't TREAD On Me:
While the top tier of automotive manufacturers fumes about the burden of TREAD Act compliance, a group of small trailer manufacturers mounted a grassroots effort to gain an exemption for themselves from Congress.
Two weeks ago, the Washington Post carried an article on page two outlining how a relatively unknown Midwestern trade association representing small trailer manufacturers managed to engineer the insertion of an exemption for its members from some aspects of the TREAD Act. Before that article disappears into the Post's pay-per-view archives, we thought it a good idea to look a little deeper into the issues.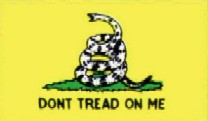 The Transportation Recall Enhancement, Accountability and Documentation Act, better known as the TREAD Act, was signed into law three years ago come Nov. 1. Elements of it were supposed to go into effect earlier this year, but because of successful lobbying by industry groups, the deadlines were postponed.
In a nutshell, the TREAD Act mandates that all automotive manufacturers must begin reporting certain data to the National Highway Traffic Safety Administration. The rules for reporting are different, depending upon which of two groups a manufacturer falls into:
A. Those who manufacture 500 or more vehicles per year, any number of child restraint systems, or any number of tires for passenger cars, light trucks, or motorcycles, or


B. Those who manufacture less than 500 vehicles, or parts or components for any number of vehicles, and those who make custom and specialty tires, or those who make tires for vehicles other than passenger cars, light trucks, or motorcycles.
Manufacturers that fall into the first group must report to NHTSA about all incidents that involve deaths, injuries, or property damage. They also must report upon the number and type of consumer complaints, warranty claims, and field reports they receive from dealers, fleet operators, authorized service centers, employees, and others. And they must report volume production statistics, so the NHTSA can compute the number of claims per unit of production.
Also sought by NHTSA from those in the top tier is three year's worth of historical data, so the agency can form a statistical baseline that helps them better detect patterns or anomalies in the future. For motor vehicle manufacturers, the 12 historical quarterly reports must cover warranty claims and field reports regarding all vehicles made since the 1994 model year began. For tires and child restraints, the historical reports must cover claims regarding product manufactured since April 1, 1998.
Manufacturers in the second group need to submit quarterly statistics and reports related only to deaths, which hopefully lightens the burden of compliance for them. They also are exempt from making the historical report. However, what soon became clear is that lots of small companies make more than 500 vehicles per year -- not in Detroit, but out in the rural communities of Iowa, Oklahoma, and Indiana where small teams of craftsmen build horse trailers, landscaping trailers, boat trailers, and the kinds of trailers that transport racing cars to and from the track.
In other words, 500 vehicles isn't so many. Therefore, a lot of small companies found themselves thrust into the top tier along with the likes of General Motors, Ford, Toyota, and Chrysler, where the amount of data expected is larger and the cost of compliance is higher.
Raise the Threshold?
One would think that the logical solution would be to raise the limit to some number that represents a more realistic line of demarcation between big and small. And indeed, such a proposal is under consideration. What's surprising is how small trailer manufacturers sought -- and apparently succeeded in getting -- an exemption that applies only to small trailer manufacturers (under 26,000 pounds gross vehicle weight). But it's not so surprising once you match the names on the list of the exemption's legislative sponsors to the communities they serve, and you realize that this is the way government works.

Since 1987, the National Association of Trailer Manufacturers has represented manufacturers who produce trailers weighing less than 26,000 pounds gross vehicle weight. Back in 1998 the group had less than 200 members, but in recent years membership has surged to over 650 companies. Around half those members are the actual trailer manufacturers. The rest are component suppliers, software companies, consultancies, and other non-trailer-manufacturing companies. Still, who knew there were more than 300 manufacturers of small trailers? Certainly not NHTSA. In its initial round of fact-finding and rule-making, the agency concluded that there were only eight manufacturers of trailers (source: NHTSA cost analysis, July 2002, Table 2, p. 26).
Pam O'Toole, the NATM's executive director, said the secret to the group's success has been a grassroots effort to understand the issues and make those issues known to the people in a position to make changes. "We communicate with our members regularly, and we have a pretty pro-active group," she said. "And so when this information came out -- it's been a year ago August -- our members rallied together and asked 'what can we do?' When we sent out emails asking them to write letters and call their Congressman, they did."
The NATM publishes a 40-page bi-monthly newsletter for its members, which always is filled with both the association's urgings to call and write to Congressman and advertisements for TREAD Act compliance software. NATM also now employs a compliance director who visits the factories of members and provides them with a compliance audit free of charge.
O'Toole said that when the NATM sent out a TREAD Act survey to small trailer manufacturers, it received a 96% response rate. She reported that most said they were very concerned about TREAD Act compliance, and most said they had neither the computing hardware nor the software -- not to mention the staff -- to make compliance possible. One company with eight employees who manufactured more than 500 trailers per year said the cost of compliance would literally put them out of business.
"There are some states where there are quite a few manufacturers," O'Toole said. "And when the Congressmen and Senators started getting lots of calls from members -- everybody was keeping pretty well informed -- we managed to have some success. We have a Board of Directors that's really involved. They're a hands-on board, and they're really committed."
Small Trailer Exemption
Evidently, Congressmen representing the small cities of Iowa, Indiana, Oklahoma, and elsewhere found out how many small trailer manufacturers live in their districts and belong to the NATM. Representative Tom Latham, whose home base is the northeastern section of Iowa, introduced H.R. 1137 in March, and 22 others signed on as co-sponsors within a few months. The entirety of that bill is as follows:
Notwithstanding any other provision of law, for purposes of the early warning reporting requirements contained in section 30166(m), title 49, United States Code, manufacturers of trailers rated 26,000 pounds or less gross vehicle weight shall not, for such trailers, be subject to the additional reporting requirements required of manufacturers who produce, import, offer for sale, or sell more than 500 vehicles, under section 573 of title 49, Code of Federal Regulations.
If this bill becomes law, all small trailer manufacturers would immediately move from the first group to the second group, which means they would no longer need to worry about either warranty data or historical reports, no matter how many trailers they made. Rather than changing the 500-vehicle threshold for everybody, H.R. 1137 would make it irrelevant specifically to manufacturers of small trailers, as it now is to component and parts manufacturers as well as specialty tire manufacturers.
With the help of Rep. Billy Tauzin, chairman of the House Committee on Energy and Commerce, that language was inserted as an amendment (Section 141) to the much broader Dept. of Transportation appropriations bill, H.R. 2989. That bill was passed by the House on September 9, and a substantially similar bill was passed by the Senate on October 23 (the two versions will now be reconciled by a conference committee). It isn't yet a law, and indeed for unrelated reasons a Presidential veto is threatened for the whole appropriations bill. But it's an amazing example of what a small group of focused people can do within the political system.
The reaction within the automotive industry has been a mixture of "hey, no fair" and "hey, me too." Those in the former group worry that narrowly applicable exemptions could undermine the goals of the TREAD Act. They also worry that it could derail efforts to raise the 500-vehicle threshold. Those in the latter group see the success of the NATM as a future template for their own grassroots organizing effort, which they hope will result in a much longer list of exceptions to the 500-vehicle rule.
Nothing for Big Trailers
Donald Myers is director of quality at Haldex Brake Products Corp., a division of the Swedish automotive company Haldex AB. The company produces hydraulics and braking systems for commercial and industrial motor vehicles, and counts among its customers most of the major truck and trailer manufacturers.
These manufacturers, represented by groups such as the Truck Trailer Manufacturers Association and the National Truck Equipment Association, are the makers of the huge on-highway Class 7 and Class 8 trailers that in no way would meet the exemption thresholds of H.R. 1137, neither by gross weight nor by number of vehicles manufactured per year.
Myers, as a supplier to these top tier manufacturers, said he resents the idea of narrow exemptions for makers of certain types of vehicles such as small trailers. "I have some major concerns that they're trying to weasel out of something," he said.
"As a component manufacturer, I have as big a vested interest in this deal as anybody else," Myers said. "I don't have to report all the warranty and service data that a vehicle manufacturer does, but I still have to comply with the law. I have to report deaths and injuries. And I have to do that regardless of who I supply to. I have a responsibility to do this. It's going to take some effort on my part, but being a good corporate citizen, I'm going to abide by that to the best of my ability. So why should somebody who has as big a vested interest in this as I do, and who may have more potential for problems than I do, skirt around the issue because they have a good lobbyist?"
He pointed out that manufacturers of 500 vehicles or less already are exempted from most of the reporting requirements expected of the larger manufacturers. But they still must report upon any deaths associated with a vehicle they made. "So my concern here is they are trying an end run, not understanding the ramifications. There are other current petitions into NHTSA, requesting that the 500-vehicle borderline be increased to something like 5,000, which in my estimation would make a lot more sense than an exemption."
"I think there has to be a better way," Myers said. Rather than trying to get exemptions for certain types of manufacturers, he said he would rather see the 500-vehicle limit changed for all manufacturers. Otherwise, this will be just the first exemption, to be followed by others as their industry associations get organized and their lobbyists are mobilized.
Myers said the TREAD Act was designed to provide regulators with an early warning of vehicle safety problems. Initially, it was aimed at passenger vehicles and light trucks, but then its scope widened to include trailers. That expansion makes sense to Myers, if one accepts the notion that many of the boat and cargo trailers that could be involved in accidents will be towed by light trucks or recreational vehicles. More importantly, many of the drivers towing these small trailers will not be specially licensed or trained to do so, which is not the case with the big rigs.
Driver Error
However, while that might be a safety issue, it is not a manufacturing issue. TREAD is meant to detect manufacturing defects that become safety problems. It is not meant to prevent drivers from forgetting to lock the hitch or connect the brake lights correctly on the small trailers they tow. It's up to the manufacturer to make sure the brakes work. But it's up to the driver to press the brake pedal. So if there's a training or safety issue with small trailers, it's uncertain whether TREAD is going to prove effective against it.
Also, why would the size of a manufacturer have any bearing on safety? Those who make 499 vehicles per year are no more or less likely to be free of manufacturing defects than those who make 501. In fact, the disciples of Henry Ford would argue that mass production on an assembly line usually results in a more consistent product. If one has a defect, chances are they all do, hence the recall. So it arguably could make more sense to exempt those who make five million identical vehicles than those who make 500 custom vehicles per year.
Let's face it. The 500-vehicle threshold was arbitrary. The inclusion in TREAD of items such as small trailers and child seats was arbitrary. These were political compromises that could one day be changed by additional political compromises. Perhaps the threshold will be raised to a more acceptable level. Perhaps reporting requirements will become more multi-tiered, so that different types of component and vehicle manufacturers report differently. Right now there are two tiers. Whose to say there won't one day be 20?
Alternatively, perhaps the small trailer manufacturers are merely the first group to turn their political connections into political changes that are favorable to them. Perhaps the child seat manufacturers or the custom van converters will be the next to mobilize and gain some kind of exemption, postponement, or relaxation of the reporting rules. Perhaps after two or five or ten years, TREAD Act II (the re-TREAD Act?) will be crafted in such a way so as to apply only to tire manufacturers. Who would that hurt? That would negatively impact the companies that fully implemented TREAD Act reporting systems, turning the time and money they spent on such solutions into a wasted effort.
Hang Together or Hang Separately?
That's the real issue here. Numerous automotive companies have issues with some aspect of the TREAD Act, but as of yet there has been no real organizing on an industry-wide scale. Each company and each sector's trade association makes its point on its own. So when a group such as the small trailer manufacturers gains a potential exemption through the exercise of their collective political strength, half the automotive companies want it stopped and the rest want it extended.
Ron Ezsak, vice president of sales and marketing at Active Web Services LLC, said the issue to him doesn't amount to arguments over fairness or cost. Instead, he said he sees this as a potentially successful effort to prevent closer government oversight of an industry that for decades has operated under the radar. Ezsak was one of the first to alert NHTSA how badly it had undercounted the number of trailer manufacturers subject to TREAD Act compliance, and it was Ezsak (and others, primarily from Syncata Inc.) who first alerted the small trailer manufacturers that they ought to pay attention to the new law.
Over the past year, Active Web Services has sold TREAD Act reporting and compliance software packages to Interstate Manufacturing Inc., PJ Trailer Manufacturing Co., X-L Specialized Trailers Inc., Thor Industries Inc., K-Z Inc., and Big Dog Motorcycles LLC, among others. Some of these deals arose from introductions made during industry events sponsored by the RV and small trailer trade associations.
"The RVIA contacted us around this time last year," he said, "because they desired to have some workshops on behalf of their members, trying to give them additional perspectives on Early Warning Reporting. And as they looked out at the market, what they saw were the good folks at Syncata, and us."
Ezsak agreed to give a presentation to the Recreational Vehicle Industry Association in January, and discovered that so many of the group's members who made towable RVs also made cargo trailers, horse trailers, and landscaping trailers. So that led to a crossover into the small trailer industry, and resulted in an invitation to make a TREAD Act address at the NATM's annual meeting last Spring.
"There was a rather militant perspective regarding this whole notion of compliance," Ezsak said of the NATM audience. It wasn't so much a safety or compliance issue for them as it was an IT issue, he added. It may not even be much of a cost issue. The basic problem is that many of these manufacturers are small businesses that aren't run on computers. They may use PCs for word processing, but they don't use them to collate or analyze their warranty data or customer complaints. So for some of them, the cost of compliance might include the purchase of a PC and a copy of Excel, plus the training of staff. But the big issue is that computerized record-keeping changes the way they run their businesses. It's not that they don't care about safety or they don't want to file the reports. Rather, they don't want to change the informal nature of their business processes because of a new mandate from Washington.
"The domestic small trailer manufacturing industry has operated so informally for so long, that for them to be able to have the kind of formal infrastructure that would satisfy the statistical population of these templates is the problem," Ezsak said. Many of the small shops he's visited over the past year are still entirely paper-based, and paper records are not welcome at NHTSA. So it's not just "go fill out this Excel template and file it electronically." It's "what's a template?"
This is an industry that for the most part has a good safety record -- certainly nothing on the level of the Firestone tire controversy has ever occurred. Typically, small companies make small trailers in small communities, and along comes the government with a mandate to computerize their records so they can detect the kinds of safety problem cover-ups that the industry has never been accused of doing. What turned the small trailer manufacturers into militant anti-TREAD campaigners was the very idea of government scrutiny through electronic means. No wonder they petitioned their legislators for some kind of relief from the burden of Early Warning Reporting.
"It's a mentality, not a mechanism," Ezsak said. "That's a huge challenge. And that's why these guys are so militant. I talked to one company in Texas whose CEO said 'I'm so mad about this I'm ready to paint my face and grab my gun.' But that's the level of emotion that's out there."
Getting the Job Done
The typical small trailer manufacturer may not be so sophisticated from an IT point of view, but from a political point of view they are doing a spectacular job. They successfully turned the technical issue of computerized record-keeping into the political issue of jobs.
That jobs message also has now crossed over into the Senate, where Senator Sam Brownback of the NATM's home state of Kansas introduced the companion bill to H.R. 1137 last month. His press announcement carried the simple title "Brownback Introduces Legislation to Help Small Business." In that news release, the Senator said he was "pleased to introduce this legislation which will help many small businesses throughout the United States and Kansas. This is an issue which directly affects small business jobs. Ninety-six percent of manufacturers of 26,000 pound gross vehicle weight trailers are small businesses which have difficulty complying with the current regulation."
A spokesman for Senator Brownback's office said no hearings have yet been scheduled for the legislation in the Senate, though it has been forwarded to the Commerce Committee. Meanwhile, though H.R. 1137 was attached as an amendment to a broader transportation department appropriations bill that has now passed both the House and Senate, that legislation faces a possible Presidential veto for unrelated reasons.
Karen Nussle, NATM's Washington-based lobbyist, said she's still not exactly sure what the outcome will be at the end of the day, given the need for the House and Senate to have a conference so they can pass a bill with the same language within, while either avoiding or overriding the threatened veto.
"We don't have it yet, and we may not get a total exemption at the end of the day," she said. "But our goal is to at least have some easing of the reporting requirements to something a little more reasonable for all of these small businesses."
Nussle said that when the TREAD Act was passed in 2000, there wasn't enough thought put into what the Big Three in Detroit would have to report versus what was expected of some small trailer manufacturer in Iowa. "That's our goal, to make sure there's a logical distinction," she said. Yes, the 500-vehicle threshold is too low, but no, she didn't initiate or join in any industry-wide effort to get it changed. Instead, the NATM pursued a strategy of getting all small trailer manufacturers shifted into the second tier.
She declined to take any credit for the success of H.R. 1137 so far, saying that it was really the NATM Board of Director and the members out in the districts that did all the work. "It has to do a lot with the grassroots work that they've done," Nussle said. "They're a trade association, and this is what trade associations do: they pull their membership together, find out what's important to them, and then on their behalf take their concerns to Washington. [They tell members] they need to be writing to their Congressmen, calling their Congressmen, and visiting their Congressmen. And they've been doing all of that work. There are many manufacturers all across the country that have been very involved in this effort. So I don't think the magic was me. I think it was them really knowing that this is a huge financial issue for their industry, and being motivated at the grassroots level."
Listening to Constituents
This is old-fashioned constituent relations, where elected officials representing small communities and the companies within them that don't frequently make the front page of the Wall Street Journal listen to their complaints and introduce the appropriate legislation. While the TREAD Act isn't the most important current issue facing the republic, it's refreshing to see a Congressional home page backing the continuance of farm subsidies for the sweet potato crop rather than some topic of interest only to those "inside the Beltway."
Several of the lawmakers most visible in their support of the exemption for small trailer manufacturers are in fact representing districts that contain a high number of small trailer manufacturers. Congressman Latham, who initially introduced H.R. 1137, represents central and northeastern Iowa, covering cities such as Ames, Mason City, and Fort Dodge. Within the boundaries of his district are the headquarters of trailer manufacturers such as Featherlite Inc., Kiefer Built LLC, Aluma Ltd., Jensen Trailers, and Alum-Line Inc.
Norm Helmke of Featherlite, and Brad Henning of Kiefer Built, are president and vice president, respectively, of the NATM.
Two of the other four Congressmen from Iowa, Rep. Jim Nussle and Rep. Steve King, are among the 22 co-sponsors of Rep. Latham's bill. Rep. Nussle, whose wife Karen Nussle is the Washington representative for the NATM, was one of five initial co-sponsors who signed on at the time of the bill's introduction in early March. His district includes the headquarters of X-L Specialized Trailers Inc. Rep. King is one of the 17 others who signed on since March. His district includes the headquarters of O-C Trailers Inc.
Another of the original five co-sponsors is Rep. Jim Ryun of Kansas, whose home district includes the NATM's headquarters in Topeka.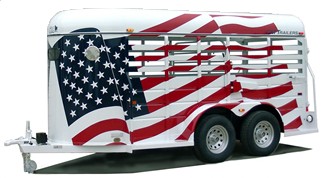 Rep. Mike McIntyre of North Carolina, also an original co-sponsor, has a district that includes Gore Trailers, A-1 Hitch and Trailer Sales, Carson's Mfg., and Master Tow Inc.
Rep. Tom Cole of Oklahoma, another of the five initial co-sponsors, is the Congressman for numerous trailer manufacturers headquartered in the southwestern corner of the state, including Barrett Trailers Inc., CM Trailers Inc., C & C Trailers, Jackson Manufacturing Company Inc., Sooner Trailer Manufacturing Co., S and H Trailer Manufacturing Company Inc., J.D. Sutherland, and the Hart Mfg Inc.
His colleague, Rep. Brad Carson, who signed on as a co-sponsor in May, represents a district in the northeast of Oklahoma that includes Heavybilt Manufacturing and Sundowner Trailers Inc.
Ron Jackson of CM Trailers and Jerry Shipman, treasurer of Sundowner Trailers, are members of the NATM board.
Rep. Jim Souder, whose northeastern Indiana district is blanketed by the trailer factories of Haulmark Industries Inc., Pace American Inc., K-Z Inc., Roadmaster LLC, United Trailers, and Timber Wolf Trailers, signed on as a co-sponsor of H.R. 1137 in June. So did Rep. Chris Chocola, whose district includes the city of Elkhart, Indiana, home of KampCo Steel Products Inc., Dexter Axle Co., and Rance Aluminum Inc., among others.
Ed Freel, president of KampCo, and Steve Kildow of Dexter Axle are members of the NATM board.
In February, as Rep. Latham was preparing to introduce H.R. 1137, NATM president Helmke was urging all members to contact their Senators and Representatives to voice their support for a TREAD Act exemption for small trailers, according to the archives of Trailer/Body Builders magazine. Helmke also urged NATM members to contact Rep. Latham "to express support for his legislative approach."
It worked. Undoubtedly, every one of the 22 co-sponsors has heard from a cluster of small trailer manufacturers who said they were worried about their jobs in the face of TREAD Act compliance requirements. Job loss is a message that resonates in these economic times -- that without relief from the allegedly costly and complex reporting requirements of the TREAD Act, these small companies making small trailers will go out of business, and their jobs will leave the district. Whether or not NATM gets its exemption in the end, they have demonstrated by their success so far that there's a template for TREAD Act modifications, and it doesn't come out of a Microsoft box.