March 29, 2005
Warranty Conference,
Part Four:
Your best customers buy extended warranties. And the proper administration of extended warranties can boost customer loyalty. Two top executives explain how it's done.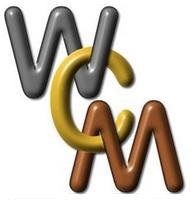 At the Warranty Chain Management conference held in San Francisco on March 2-3, soon after Tony Nader of NEW Customer Service Companies delivered his "Extended Warranties 101" tutorial, top executives from two other warranty administrators explained how the sale of service contracts can actually increase customer loyalty.
Paul Swenson, president and chief executive officer of Aon Innovative Solutions, talked about what an administrator needs to provide in order to build customer loyalty not only for itself, but also for its clients. These include a high level of customer service, quick adjudication of claims, correct pricing, and a constant program of training of not only call center staff, but also of the sales staff and management.
"One of the first things we need to understand is who are our customers," he said. "The easy answer for me is my manufacturing partners, my retail partners, and my third-party administration partners. OK, well that's one level, but now let's do a deeper dive. Let's say it's also store employees. It's also my manufacturing partners' employees. It's also my servicers. And then I can go one deeper and say it's my own employees. It's the people who work for my own company."
More than anything, Swenson said retailers and manufacturers should avoid thinking of extended warranties as merely a side business. "It's not a side business," he said. Instead, it's intimately related to the main business of manufacturing and selling products. And it's not only an additional source of revenue and profits. It's also a source of customer data and an opportunity to build up customer loyalty, he added.
"Think of everything we can learn," Swenson said. "We know when products break. We know when they fail. We know which customers buy extended service contracts. We know all the demographics and psychographics that go along with that. We know when they go back into the retailer or the manufacturer. We know what they purchase. Think of what that can do for branding inside of a company."
Even if none of this data is ever put to work, and even if extended warranty sales are ultimately treated as a side business, they're still likely to do well. That's the nature of the business. Even neglected service contract programs usually do OK. But Swenson said the sellers also can increase consumer loyalty even as they increase their revenue and profits. In fact, the purchase of an extended warranty is itself the mark of a customer that's more loyal than the average. So by buying such a contract, they've identified themselves as worthy of an extra level of attention.
Building Employee Loyalty
One non-obvious place to work on building the loyalty level of consumers is with your company's own staff. Swenson said there is a very high correlation between the loyalty and satisfaction levels of employees and consumers. One retailer concluded that every 5% increase in employee satisfaction turns into a 0.5% increase in sales. It may not sound like much, but in the long run it helps to build up the brand.
"When you start to add it up and do the math, we start to understand the importance of treating our own associates with respect," Swenson said, "and making sure they're loyal and satisfied. Quite frankly, when that phone rings at Aon or NEW, or any one of the other administration companies, we are Hewlett-Packard to that customer. We are IBM. We are Circuit City. We are Tweeter."

For a manufacturer or retailer to be interested in partnering with an independent administrator such as NEW or ServiceBench, or an administrator/underwriter such as Aon, there must be some value for all parties, Swenson said. He pointed out that Aon is partners with both NEW and ServiceBench, again because each has a self-interest that's met through working together. NEW and ServiceBench also work together on certain accounts, leveraging their respective strengths for their mutual gain.
That's the way it is throughout the extended warranty industry. The seller, administrator, and underwriter work together for their mutual gain, splitting the revenues 50/50%, or 40/30/30%, or 50/25/25%, or whatever formula they can mutually agree upon. If there was no mutual gain, the sellers would keep 100%, self-administering and self-insuring the plans. And NEW, ServiceBench, and Aon would be arch-rivals, unable to do anything but compete.
Income Recognition
"There are reasons our partners come to us," Swenson said, and one of them has to do with income recognition. When a retailer or a manufacturer provides its own extended warranties, it carries the risk on its own balance sheets. It also must recognize the revenue gradually over the life of the contract. But when a company signs Aon as administrator and underwriter, the risk is transferred from its balance sheets to Aon's. And the reward, in the form of sales commissions, can be recognized immediately as revenue.
Another reason retailers and manufacturers approach third party administrators has to do with enhanced customer service. Swenson said Tony Nader had done a rather thorough job detailing that aspect in his presentation, so he didn't have much to add. But he did pass on a nugget of wisdom he had gleaned by having had the chance to observe numerous focus groups through a one-way mirror.
Roughly 50% of the people in those focus groups said they would consider purchasing a service contract if they were asked. Over 30% said they would strongly consider purchasing a service contract, and between 8% and 10% said they would purchase one virtually every time, if they were asked.
"Tie that back to customer loyalty," Swenson said. "There's a segment of the customer base that will buy them almost every time. They want them." In fact, he said there probably is a segment of customers who won't buy a product unless they can also buy a service contract. Instead, they'll move on to the next retailer or the next brand, hoping it can offer them the peace of mind they desire.
Choosing Partners Carefully
"When you talk about service, quite a bit has been said about choosing your partners carefully," Swenson said, "and that's an important thing to do. You have to choose partners who have the same values and vision that you do inside your company."
Most importantly, you have to choose a partner who will help you price your service contracts correctly. They also have to be innovative, Swenson said. For instance, he mentioned one partner that's running a small appliance replacement program in which less than half the consumers making a claim ever have to talk to a human being. Most instead choose to go to a Web site, where they can print their own shipping label to return the product. Later, they can return to the Web site to track when the package was received. And they can track when they were mailed the gift card that they can then use to purchase a replacement unit.
Interestingly, those consumers, most of whom haven't interacted with a human, spend an average of 170% of the face value on their gift card during their next visit, Swenson said. And 95% of them once again sign up for the replacement plan.
"Talk about customer loyalty. Talk about customer satisfaction. Give them the venue. Give them the opportunity. And then watch what happens when they come back into the store. It drives them back in to that particular partner, and they spend more money, and they repurchase the replacement plan," Swenson said.
Marketing also drives customer loyalty, Swenson noted. It's not just signs and brochures at the point of sale, he said. "All of those are important, but they don't really go as far as we need to go with regard to increasing profitability for our partners, and also increasing customer loyalty." The marketing he's talking about occurs after the service contract was purchased.
Swenson repeated statistics that suggest the loyalty levels of customers who bought extended warranties is higher than those who didn't, and that suggest the highest loyalty levels come from customers who made a claim and were happy with the results. He's not suggesting that you sell product guaranteed to break, but he is suggesting that those who purchased the service contract have self-identified themselves as loyal customers.
Broken Products = Broken Promises?
"Normally, something bad had to happen for me to take advantage of the warranty or the extended service contract," he said. "Contrary to Consumer Reports, products do fail." But why wait that long? Instead, Swenson is suggesting that the service contract be treated as a sort of membership fee into an exclusive club that features discounts and promotions. If they purchased a digital camera, offer them a printer at a discount. Or offer them additional memory or special photographic paper. Assume they're among the most loyal customers you have, and then give them additional reasons to shop.
When the inevitable product failures do occur, Swenson said that should be treated as another marketing opportunity. At that point, there's a chance to build brand loyalty, but there's also a risk that the customer will switch brands and/or retailers.
Swenson was asked how he would deal with a situation where both the manufacturer and the retailer offer service contracts for a particular product. For retailers, he said, the sale of service contracts is a significant source of profits, so anything that threatens that revenue stream is unwelcome. And by the way, Swenson was vice president of warranty administration at Circuit City for nine years before joining Aon.
However, he noted that the manufacturer is probably going to have to make their pitch after the sale is complete, either through some brochures placed in the box or through some follow-up phone calls or mailings. The retailer, meanwhile, has the immediate customer contact, and the best chance to make the sale. If the consumer won't buy the service contract at the point of sale, Swenson said, then perhaps the manufacturer deserves a chance to take a shot. So theoretically, at least, they're in conflict, but in reality the retailer has the first and best chance to make the sale.
Another audience member asked Swenson what a manufacturer who's selling extended warranties in competition with a retailer can do to prevent that retailer from disparaging their brand. "You don't want a retailer saying something like, 'hey, these things will break like you wouldn't believe,'" Swenson agreed. He added that as a manufacturer you also probably don't want a retailer to do a terrible job of satisfying claims down the road. The customer may mostly blame the servicer, but some of the blame is likely to rub off on the manufacturer as well.
However, in practice, neither of these are very big problems, Swenson said. In the first case, the retailer looks bad for even stocking what they describe as shoddy merchandise. In the second case, the retailer ends up losing the customer too. "Retailers know they have a lot at stake with regard to making sure they properly handle the customer experience," he concluded.
Why Offer Warranties?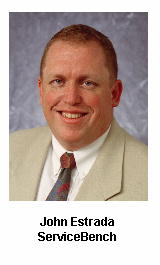 John Estrada, chief operating officer of ServiceBench Inc., followed Swenson to the podium. In his presentation, Estrada quantified some of the possible sales gains from extended warranties. He began by saying that one of the big reasons companies provide warranties in the first place is to make loyal customers and to drive future sales.
A ServiceBench client, he said, found that customer loyalty after a purchase that required no service stood at 30%. In situations where service was required, customer loyalty rose to 50% when service was excellent, but fell to only 15% when service was OK or poor. "And they'll tell everybody," Estrada added.
As did Swenson, Estrada also noted that the customer at the point that they require service is likely to be somewhat frustrated. "The key to success," he said, "is learning how to make that easy for the consumer." That means keeping track of where things stand, so that if the consumer calls back, they don't have to start their story over again at the beginning. That means giving the consumer the ability to log onto a Web site to check the status of a repair, a parts shipment, or a service dispatch. And than means minimizing the number of phone calls either made by or made to the consumer.
"Nobody wants to call up a service line only to get either a recording with a list of other numbers to call, or to have somebody take down your information so they can call you back," Estrada said. "They want to be able to get satisfaction on that first phone call. So you want to have a way that you can dispatch and assign an associate at the time of the call, if it's an in-home call, telling them when and where the service will be."
Single Phone Call
Estrada said it's very important for the person who answers that first phone call to set the expectation level of the customer. Then of course it's very important for the company to follow through and meet those expectations. That will require a high level of communications between all the parties involved, so all that information is readily available.
If a call center is involved, the response time for each call needs to be tracked. If independent service providers are involved, it's important for the administrator to track those service calls -- not only to make sure they happened on schedule, but also to make sure that the results met customer expectations. He suggested customer surveys combined with data analysis tools as a good way to keep track of these activities. One of the most important questions his surveys ask is "would you recommend this brand of product again?"

Estrada then showed how the answer to that simple question correlates to the question of how satisfied the customer was with the overall service experience. In a survey of more than 8,700 customers conducted in the summer and fall of 2004, 80% said they would recommend the manufacturer and 20% said they would not. However, among those who said they were very satisfied with the service experience, 96% said they would recommend the manufacturer while only 4% said they would not.
Conversely, among those who said they were dissatisfied with the service experience, only 24% said they would recommend the manufacturer while 76% said they would not. In the middle were those who said they were merely "satisfied" with the results of the service call. Of those, 80% said they would recommend the manufacturer while 20% said they would not -- the same ratio as was seen with the overall average. By the way, Estrada's data showed that 52% of the 8,700 customers were very satisfied while only 14% were dissatisfied with his firm's efforts.
"Monitoring, tracking, and understanding how your customer service department is doing can make a big difference," Estrada said. But that's not all that needs to be tracked. Equally important is knowing where parts are needed and when they'll be needed. As a corollary to that, you need to track what's failing and possibly why, because manufacturers will want to know that information.